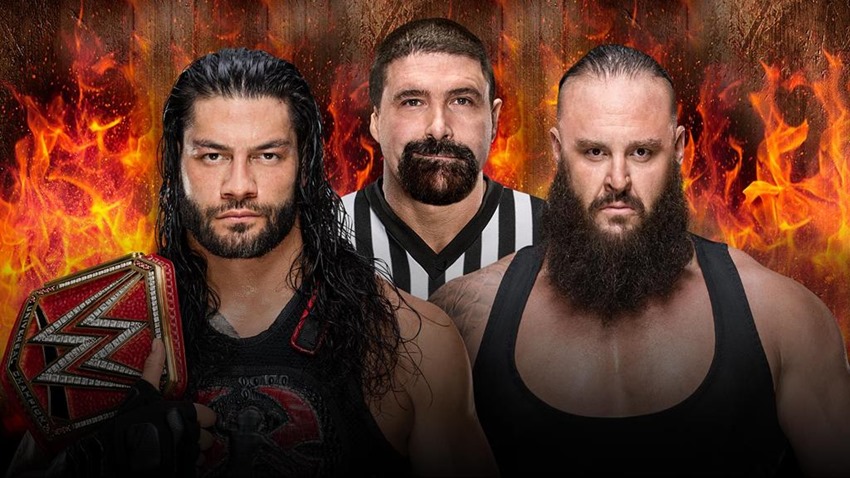 True story: There's no one reply to a question that you can make, that doesn't sound better when you add "AT HELL IN A CELL" to the end of the sentence. Oh you'll get your pay increase… AT HELL IN A CELL! Yes, yes I will marry you… AT HELL IN A CELL! See what I mean? It's the perfect sentence-ender, and also the theme for this Sunday's big WWE event.
There's a new Universal Champion in the house, grudges need to be settled and the only way to do so in today's rational world, is to use the very brutal metal of Satan's structure to shave years off the career of the person that you find yourself physically disagreeing with. Over the years, Hell In A Cell has lived up to its name, giving plenty of superstars a crimson mask and almost ending the very lives of others. Remember Mankind vs the Undertaker in that particular match?
If you don't, then let me just tell you that to this day I'm wondering if it really was physically possible for Mick Foley to get slammed so hard that he lodged one of his own teeth in his nose. Mental stuff. Will this Sunday's incarnation of Hell In A Cell be that brutal? I'm kind of hoping so, because what's a foray into the steel cage of mayhem without seeing some blood shed? Here's a look at every match that's on this Sunday: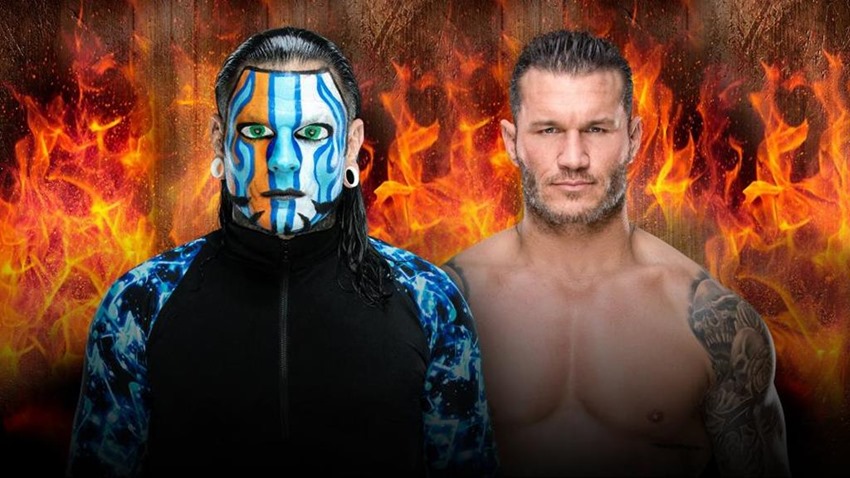 SmackDown Tag Team Champions The New Day vs. Rusev and Aiden English
Raw Tag Team Champions Dolph Ziggler and Drew McIntrye vs. Seth Rollins and Dean Ambrose
Daniel Bryan and Brie Bella vs. The Miz and Maryse
SmackDown Women's Champion Charlotte Flair vs. Becky Lynch
Jeff Hardy vs. Randy Orton (Hell in a Cell Match)
Raw Women's Champion Ronda Rousey vs. Alexa Bliss
WWE Champion AJ Styles vs. Samoa Joe
Universal Champion Roman Reigns vs. Braun Strowman (Hell in a Cell Match with Mick Foley as Special Guest Referee)
That's…a pretty okay card. For starters, while I welcome seeing The Miz and Daniel Bryan battle once again, nobody cares about adding Brie Bella and Maryse to the mix. Hopefully Jeff Hardy can coax the manic Randy Orton out of retirement, AJ Styles versus Samoa Joe should be a slobber-knocker and the RAW tag team bout should be a solid match.
The real main event will be Roman Reigns defending his WWE Universal title for the first real time, now that Brock Lesnar is out of the picture. He'll have to pull out all the stops to get one over on Braun Strowman, especially in a match where there is nowhere to hide. Should be metal.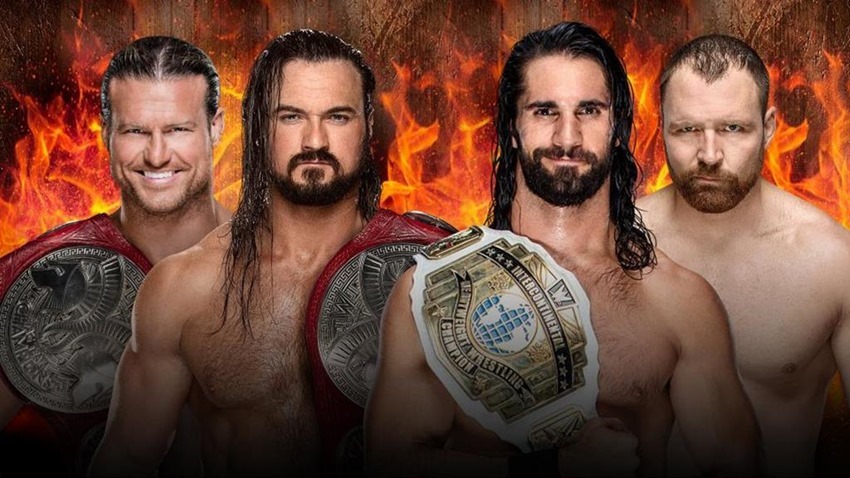 Last Updated: September 17, 2018