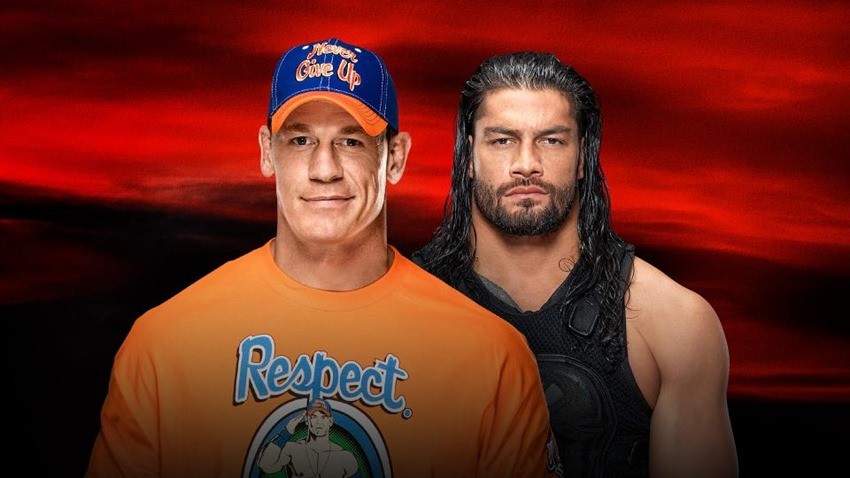 Some things in life don't deserve mercy outside of a chance to perform an Animality in Mortal Kombat 3. People who use Oxo instead of Bovril or Marmite? NO MERCY! Real Estate Agents? DOUBLE NO MERCY! NBA 2K18's team that responsible for the VC microtransactions. ALL OF THE LACK OF MERCIES! This Sunday kicks off WWE RAW's big No Mercy event, where compassion is in short supply and somebody is going to end up with a chair embedded in the skull.
Here's a look at the match card:
Universal Champion Brock Lesnar vs. Braun Strowman
John Cena vs. Roman Reigns
Raw Women's Champion Alexa Bliss vs Sasha Banks vs. Bayley vs. Nia Jax vs. Emma (Fatal 5-Way Match)
Raw Tag Team Champions Seth Rollins and Dean Ambrose vs Cesaro and Sheamus
Finn Bálor vs. Bray Wyatt
WWE Cruiserweight Champion Neville vs. Enzo Amore
Intercontinental Champion The Miz vs. Jason Jordan
No Mercy has always managed to result in a few stunning matches since it was first introduced to the WWE schedule back in 1999. Some of the great matches over the years? The Undertaker vs Brock Lesnar at the 2002 event Hell in a Cell match setup was brutal to the extreme, while John Cena put on a great heel turn against Kurt Angle in 2003.
One of my all-time favourite matches of the time, was The Rock vs Chris Jericho at No Mercy 2001. Here were two of the biggest stars in the industry, fresh into the Invasion storyline as Y2J clobbered Rob Van Dam to earn a shot at the most electrifying man in all of sports entertainment. It was a vicious showdown, that ended with Jericho using the Breakdown finisher to put The Rock down for good and become the new WCW champion.
Good times man, good times. Hopefully the main event of Braun Strowman versus Brock Lesnar lives up to the hype, as I'm keen to see if the beast incarnate can survive the gift of destruction.
Last Updated: September 22, 2017