After Wrestlemania, it was time. Time for some payback. And I'm not talking about that time that Al spotted me a twenty that I quickly blasted away on that f***ing claw game in a dodgy shopping center just so that I could own a terribly constructed Kung Fu Panda doll. I'm talking WWE Payback, the first PPV of the post-Wrestlemania era. Here's what went down.
Dean Ambrose defeats Chris Jericho
Early match control goes to Ambrose, as he begins a beatdown that goes from the mat straight to the corner. After a few minutes of this, Jericho has had enough and starts making a comeback, landing a solid springboard dropkick that sends him flying out of the ring. Jericho and Ambrose went at it, trading suplexes, elbows and DDTs for 2-counts.
After landing a last-minute Dirty Deeds on Jericho through a table, the two were almost counted out, but it was Ambrose who would emerge triumphant that night after escaping the Walls of Jericho and reversing a Lionsault into his Dirty Deeds finisher.
The Miz defeats Cesaro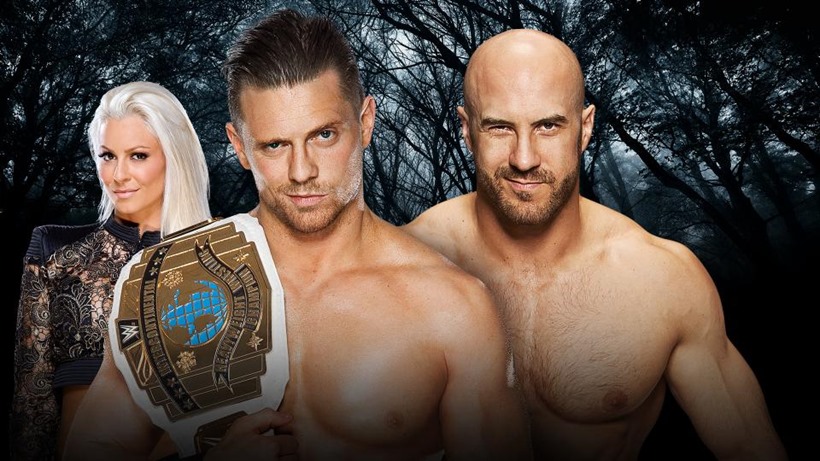 Not even the Cesaro section could help the Swiss Superman, as victory was brutally snatched away from him. Despite managing to make The Miz tap out to the Crossface Crippler hold, a distracted ref who was watching Sami Zayn and Kevon owens brawl around the mat meant no win for Cesaro.The Miz would retain his Intercontinental title, rolling Cesaro up with a quick pin.
And then everyone would brawl for it all afterwards until Kevin Owens was the last man standing at Payback.
Dolph Ziggler defeats Baron Corbin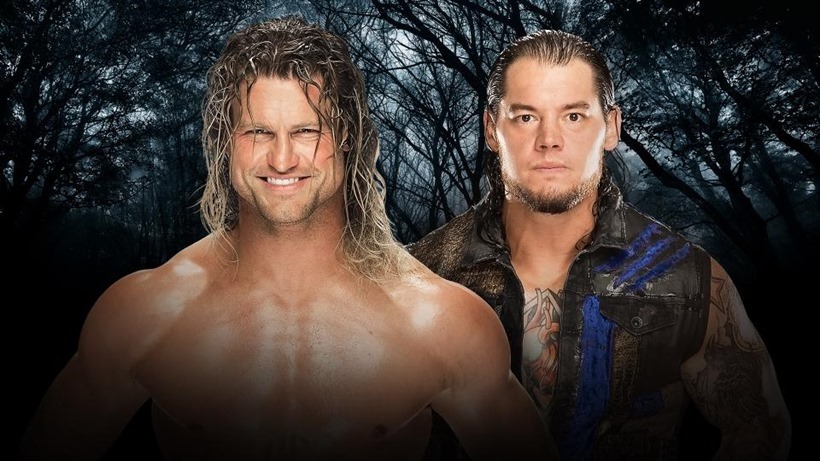 Corbin dominated the match entirely, bringing all that big power to play as Ziggler took some horrendous bumps. A quick roll-up by Ziggler however, gave him the win and the honour of being the first person to score a victory on Corbin and end his winning streak at Payback.
Enzo Amore and Colin Cassady vs. The Vaudevillains ends in a no-contest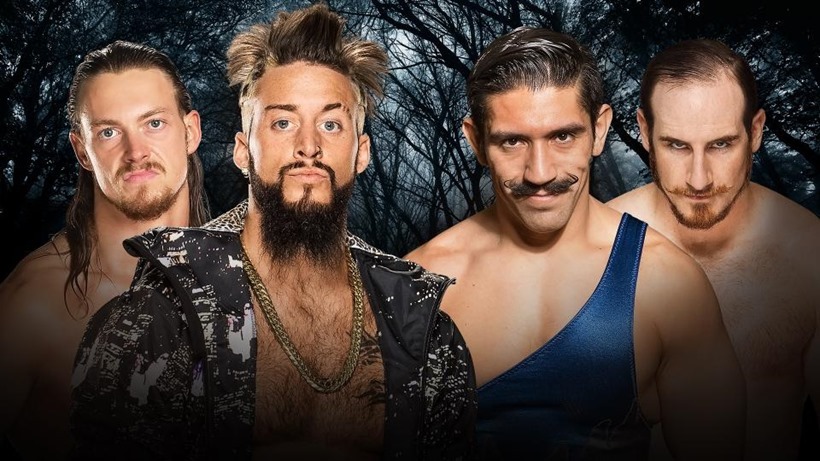 The finals match in the WWE Tag Team Tournament was off to a fine start at Payback. Both sides were bringing their A-game, trading blows and then disaster. Enzo got thrown to the outside during the match, but managed to hit the ropes in a manner that had the ring doctor legitimately called in to check him out as the referee stopped the match. It would later be revealed that Enzo had suffered a concussion during that spot.
Kalisto defeats Ryback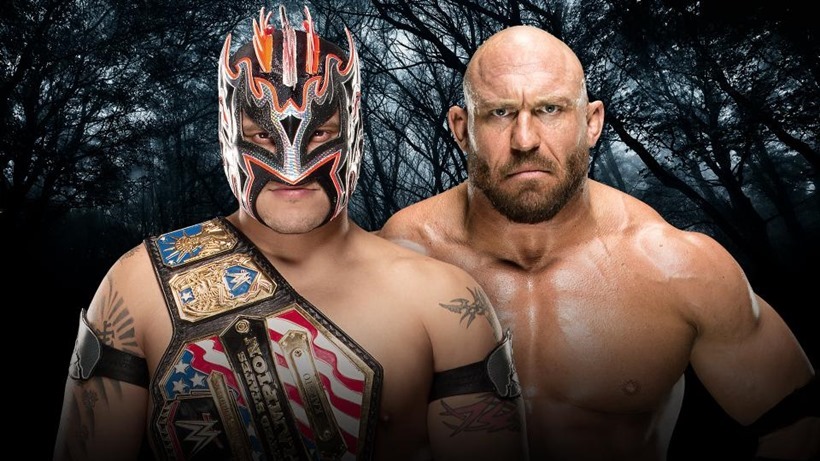 Some good back and forth action between the two, but it's definitely Kalisto who carried the match and set up opportunities for both superstars to shine. Ryback would somehow defy gravity itself at one point in the match, hitting a military press slam off the top rope, but Kalisto's patented Salida Del Sol would break the big man and give him enough time to pin Ryback for the three-count so that he could retain his US Title at Payback.
Vince McMahon announces the new general managers of Monday Night RAW
It's both Stephanie and Shane McMahon. Come on, you didn't see that coming? DRAMA INTENSIFIES.
Charlotte defeats Natalya
A great match between the two ladies, that saw Natalya take the offense early on. While the two went at it with German suplexes and a working of the left leg, Ric Flair and Bret Hart eyed each other from their respective corners. Charlotte hit some big offense later on, nailing a moonsault, Natural selection and an attempted Figure Four for some near falls.
Charlotte eventually locks in a Sharpshooter, but Natalya refuses to tap out. Evidentally referee Charles Robinson didn't see this, as he calls the match in favour of Charlotte and the Women's champion retains her title. Montreal Screwjob 2.0. Natalya and Bret Hart aren't happy, and decide to put a damper on Charlotte and Ric Flair's celebration by locking the two of them in Sharpshooters to end their Payback appearance.
Kevin Owens defeats Sami Zayn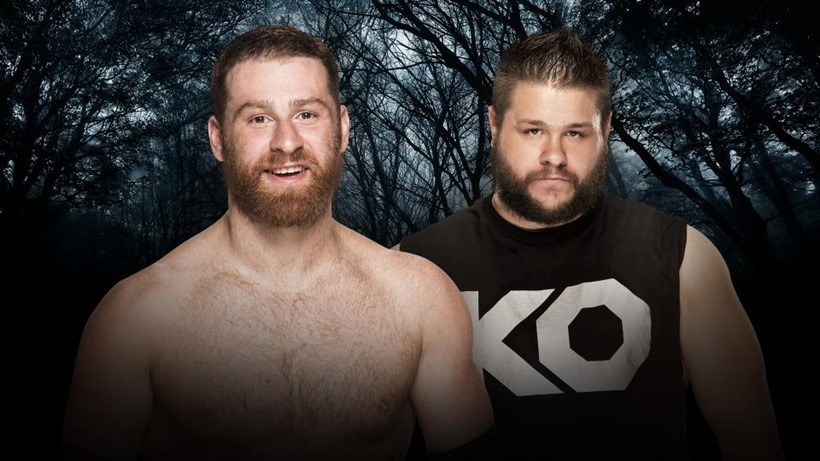 Jebus, what a match. Zayn and Owens were rocking and rolling all over the apron at Payback, going for broke with Blue Thunder Bombs, backbreakers, corner cannonballs and Tornado DDTs. Truly fantastic stuff, until Owens managed to land a massive superkick with an even bigger Pop-Up Powerbomb to get the three-count and be declared the winner.
Roman Reigns defeats AJ Styles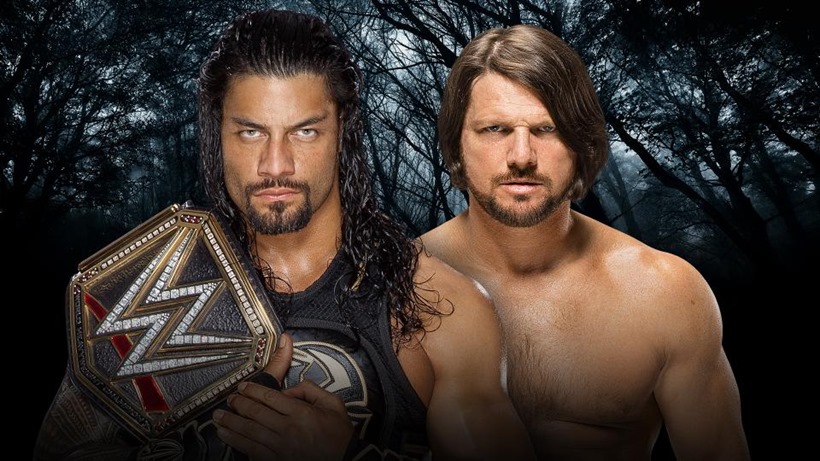 Note: I'm actually writing this particular sentence at exactly 18:53PM CAT. And right now, I'm going to to hazard a guess that Roman Reigns wins, via some bullshittery involving the Bullet Club making a mess of things. But that's just me predicting the future. Proper result below, but I'm just curious to see how right I'm going to be.
Yup, I was right. The two had a decent match, with Styles being phenomenal as usual. And thenAJ would actually pick up the win, via a countout after Reigns went through an announcer's table. A countout means no passing of the championship however, something Shane McMahon was having none of. Shane decided to restart the match, which ended with Reigns accidentally landing a low blow on Styles and getting disqualified.
Which means another instance of the belt not changing waists. Stephanie McMahon would appear however, and restart the match yet again, this time with no disqualifications as a stipulation. Superman punches galore followed, until Karl Anderson and Luke Gallows interrupted. The Usos would join in on the fun, with Reigns hitting a suicide dive on EVERYONE except AJ.
Reigns would eventually duck a Phenomenal Forearm, land a Spear and finally walk out of the Payback ring as the champ yet again. Man I miss Seth Rollins.
Last Updated: May 2, 2016