WWE RAW took place this week from the Wells Fargo Center in Philadelphia. Here's all the action that went down.
Raw Tag Team Champions The New Day defeated Cesaro and Sheamus, Luke Gallows and Karl Anderson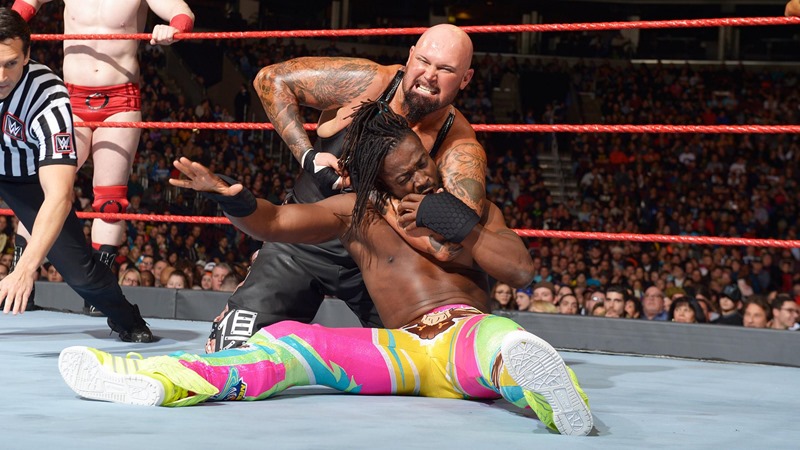 For hundreds (and hundreds!) of days now, The New Day have held onto the coveted tag team championship on RAW. Looking to surpass a record set years back by Demolition, The New Day kicked off RAW with one more title defense that would secure their place in the history books if they won. And while the teams of Cesaro, Sheamus, Karl Anderson and Luke Gallows inched close to stripping them of that honour, The New Day managed to pull through with sheer luck and a few tricks up their sleeve.
Cesaro was on fire last night, annihilating everyone in the ring and keeping Kofi Kingston grounded and away from Big E. But after some chaos erupted in the ring, it was Kofi Kingston with Trouble In Paradise on Sheamus who secured the win, as Big E ran interference to prevent Cesaro from breaking the hold.
Braun Strowman defeated Curtis Axel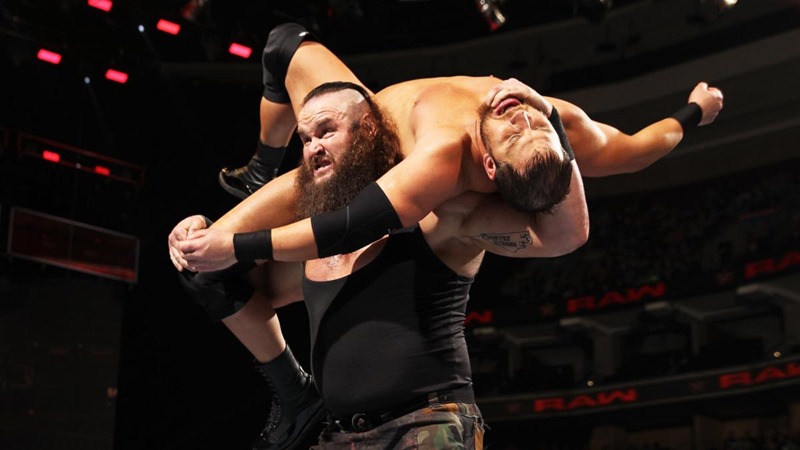 Curtis Axel, taking on Braun Strowman. A match for the ages! If said age lasted mere minutes, as the gift of destruction dropped some holiday havoc on Axel. With the match over quickly and painfully, Strowman had some words for Sami Zayn, as the high-flyer had been dogging him for weeks in an attempt to get some one on one action.
But Strowman revealed that Zayn was being protected by RAW general manager Mick Foley, as the hardcore legend believed that Strowman would annihilate him within two minutes. A furious Zayn confronted Foley about this later, demanding that if Foley was that determined to protect him then he might as well head on over to Smackdown.
Ariya Daivari defeated Lince Dorado via Disqualification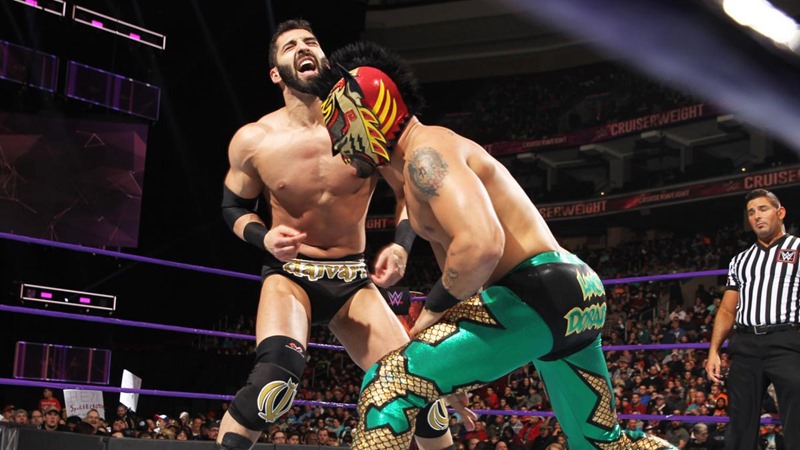 RAW cruiserweigh action was up next, as Ariya Daivari took on Lince Dorado. But Daivari's nemesis Jack Gallagher decided to make his presence felt, getting some well-deserved payback with a dropkick through the ropes of the most extraordinary kind. Daivari may have gotten the win thanks to a disqualification clause then, but he certainly didn't feel like a winner after that encounter with the extraordinary gentlemen.
The Brian Kendrick defeated TJ Perkins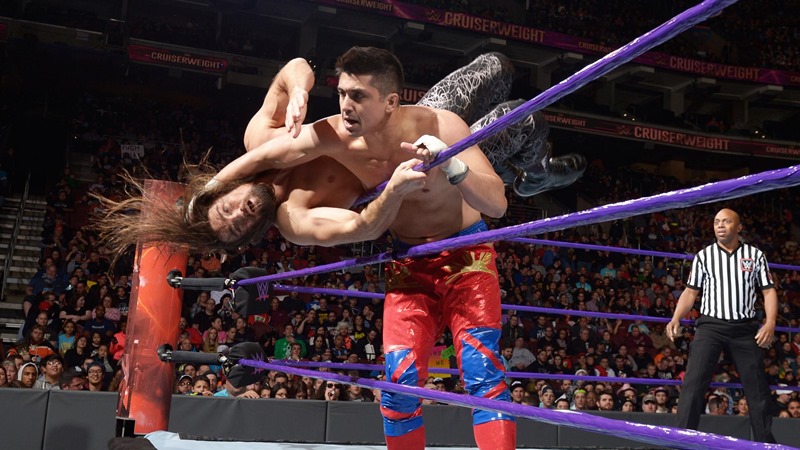 But the RAW cruiserweight action wasn't over yet! Former champs TJ Perkins and The Brian Kendrick collided in a warm-up match before Roadblock, as they'll both face current title-holder Rich Swann for the belt on Sunday. Kendrick's uncanny ability to pull a rabbit out of the hat saw him cruise to victory on RAW last night, applying Sliced Bread No. 2 at the perfect time after he barely survived an onslaught from Perkins.
Bayley defeated Alicia Fox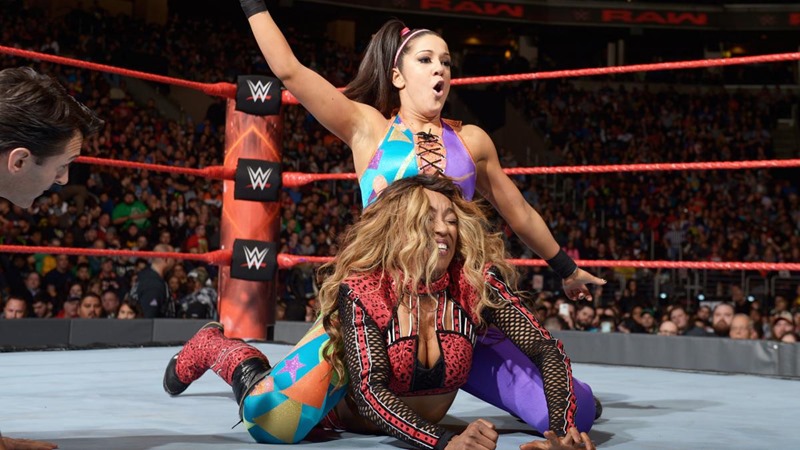 Jealousy is a green-eyed monster, and it sometimes goes by the name of Alicia Fox as Bayley continued her feud with the veteran. But after suffering a defeat last week to the doctor of huganomics, Fox was determined to earn a win. Yeah, that didn't exactly work out as a Bayley-to-Belly suplex saw those dreams shattered as the huggable one had her hand raised in victory once again on RAW.
Big Cass confronted Rusev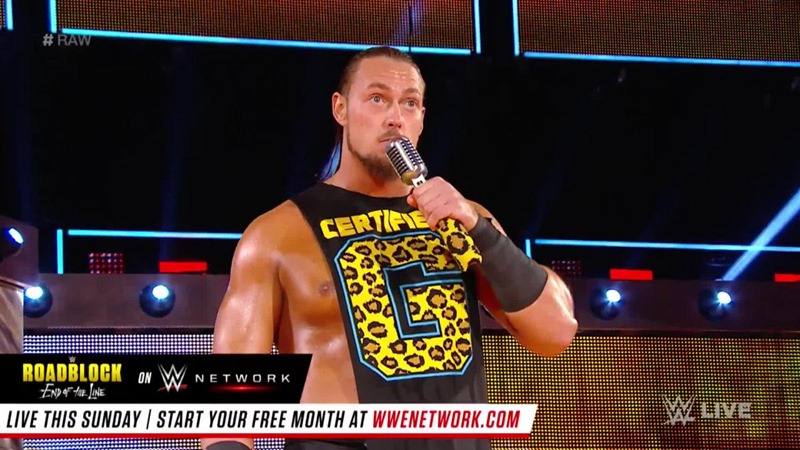 Speaking of jealousy, Rusev was back and ready to once again tear Enzo Amore a new one once again thanks to some shenanigans that had been occuring between him and Lana the last couple of weeks. But Enzo rarely travels alone, as his bestest bud Big Cass decided to teach the Bulgarian Brute a lesson on RAW, sending the super athlete scrambling as a new rivalry began to form.
Sami Zayn defeated Jinder Mahal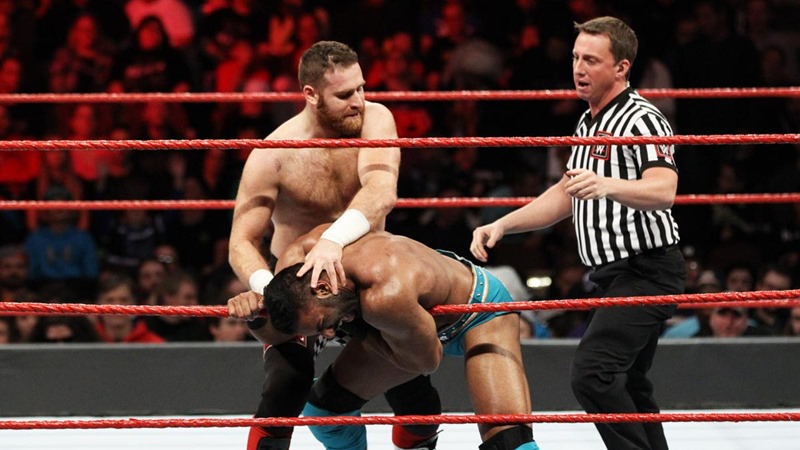 With his emotions boiling, Zayn tore into Jinder Mahal in what would have appeared to have been his final RAW match. But after disposing of Mahal, Mick Foley arrived to reveal the deal that he had worked out with Smackdown General Manager Daniel Bryan: Zayn would be on team blue soon, with Eva Marie joining the red roster.
That announcement sent Zayn over the edge, as he pounced on Foley…which is exactly what the hardcore legend. Foley had lied to Zayn, as he wanted the high-flyer to bring the "fire" to Strowman. The only catch for this Roadblock match? Zayn would have ten minutes to get the job done, or the match would be over.
Raw Tag Team Champions The New Day defeated Jeri-KO and Seth Rollins and U.S. Champion Roman Reigns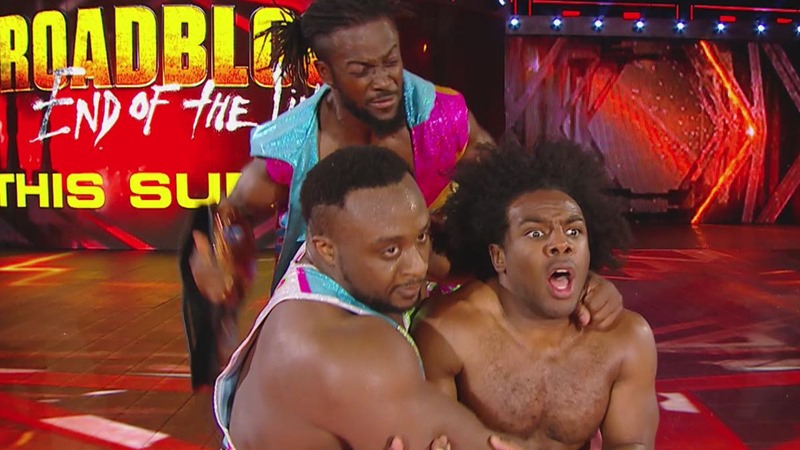 You didn't think that it would be that easy, did you? Having already defended their tag team titles that night, The New Day thought that they would spend the rest of the night counting down the hours until their place in the record books was secured as the longest reigning tag team champions of all time. But Kevin Owens had other plans, as another tag team triple threat match was set up, this time with Jeri-KO and former SHIELD members Seth Rollins and Roman Reigns joining in on the fun.
And what a match it was. At one point, it looked like Chris Jericho and Kevin Owens would shatter The New Day dream thanks to a Pop-up Codebreaker assault on Xavier Woods, but a shove from Rollins that sent Owens flying into Chris Jericho mid-pin saw the count interrupted. A Pedigree to Jericho set the Ayatollah of Rock 'n Rolla up perfectly, as Woods barely had the energy to pin his foe while Big E kept his ankles down.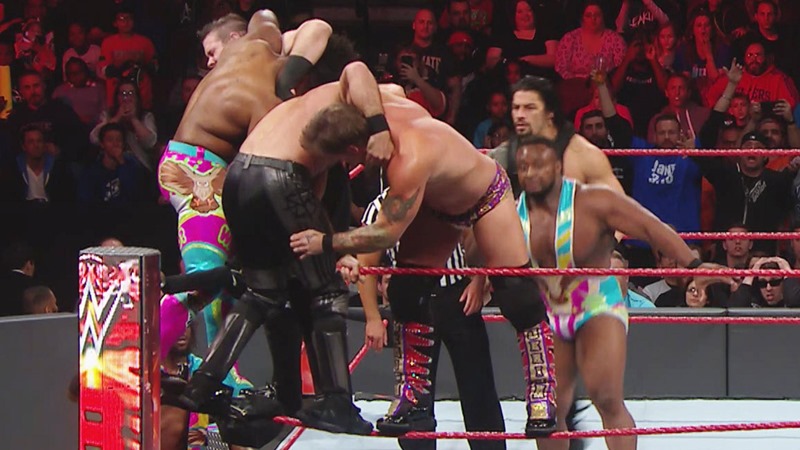 But it was done! Looks like Demolition's tag team record…just got demolished.
After the RAW main event, Owens was left to the mercy of Roman Reigns, which happened to be in very short supply that night. With Jericho having scarpered off, Owens took a huge Spear and was out cold as the Big Dog ended RAW with both the US championship and the Universal title in his hands in a massive declaration of intent for this Sunday at Roadblock.
Last Updated: December 13, 2016