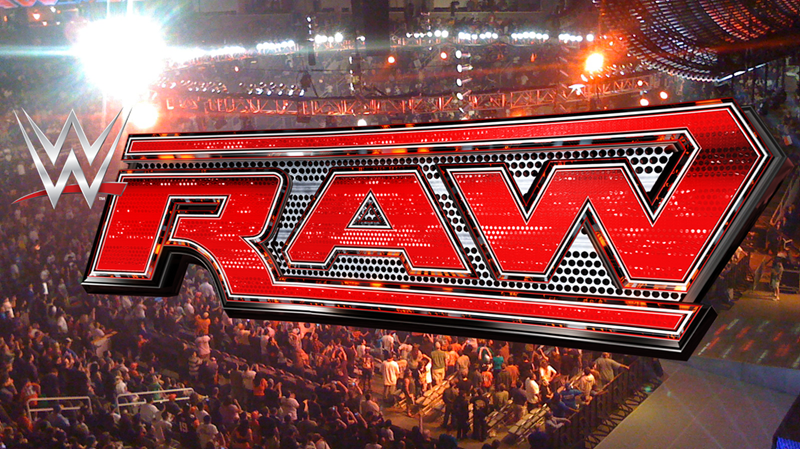 RAW this week took place at the American Bank Center in Corpus Christi, Texas. Here's all the action that went down.
Opening segment
RAW kicks off with a pre-recorded video of Seth Rollins calling out Finn Balor's demon king persona, with Rollins claiming that he'll find Balor and put him down for good.
Rusev is in the ring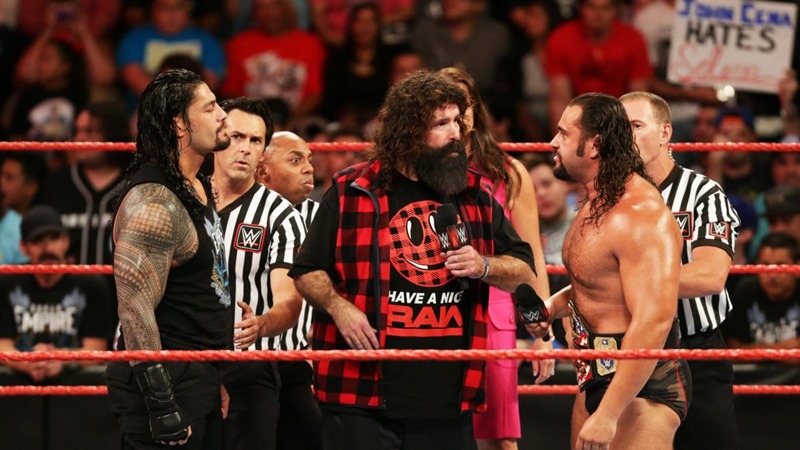 And he's still a bit peeved about last week. I mean, that was a good cake man and Roman Reigns ruined it by shoving Lana into it. Rusev says he won't leave the RAW ring until Reigns comes out, as Mick Foley and Stephanie McMahon tried to calm the brute down. Reigns eventually appeared, ready to fight but Stephanie was having none of that and told the two to wait until their Summerslam match on Suday. Eventually, Foley decided to book Reigns and Rusev in a non-title match as the main event for RAW.
Sami Zayn defeated Sheamus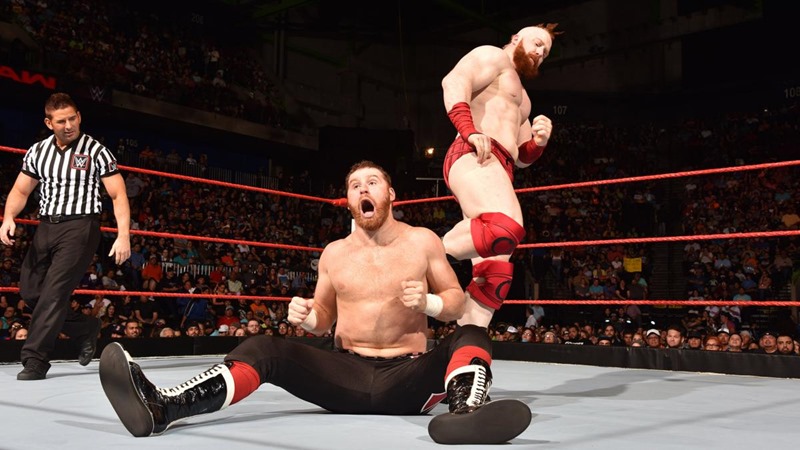 With Cesaro on commentary (WHAT IS UP WITH THIS WWE?), Sami Zayn and Sheamus collided in the first proper RAW match of the night. Sheamus took advantage early on, but a distraction from Cesaro allowed Zayn to land a big boot on Sheamus to get the win.
Backstage
Kevin Owens and Chris Jericho cut a promo on the realest guys in the room, exclaiming how they'll hurt them real bad at Summerslam this Sunday…Sunday…Sunday…And on RAW when Owens takes on Big Cass in a singles match.
Kofi Kingston and Xavier Woods defeated The Dudley Boys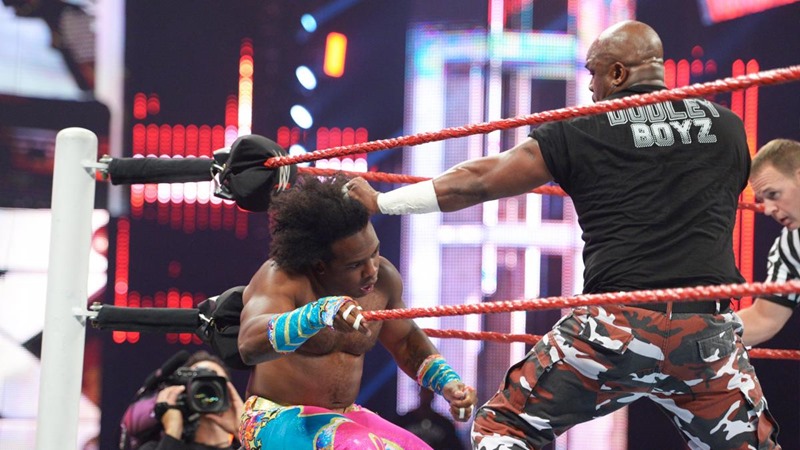 D-Von kicked off the first tag team match on RAW with some string teamwork, as the Dudley Boyz tagged in and out for maximum effort. After a bit of that, The New Day members got their act together with Kofi Kingston landing a match-winning Trouble in Paradise on D-Von to get the win. With the match won, Luke Gallows and Karl Anderson appeared on the Titantron to tease a groin injury in the futures of Kofi Kingston and Xavier Woods, just like they did to Big E.
Backstage with Seth Rollins
And the contender for the WWE Universal championship can't seem to find the Demon King. Rollins runs into Neville, demanding to know where Balor is, but the high-flyer warned Rollins that he just isn't ready to face that version of Balor.
Naya Jax defeated Rachel Levy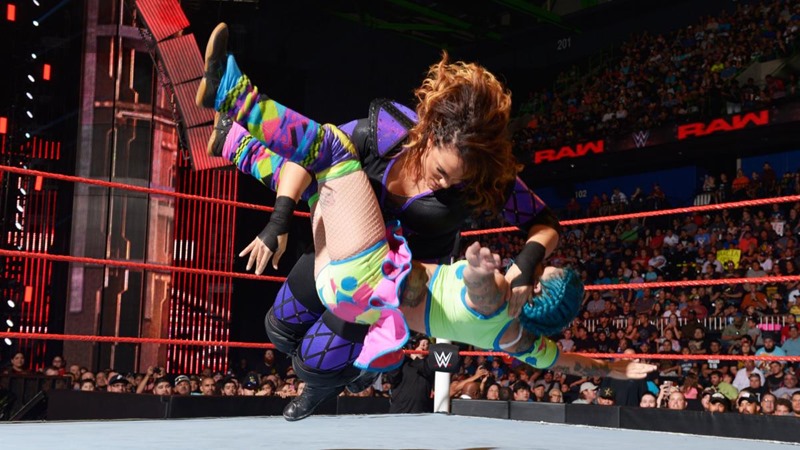 In a quick squash match on RAW, Naya cleaned up real good.
Paul Heyman and Brock Lesnar are in the ring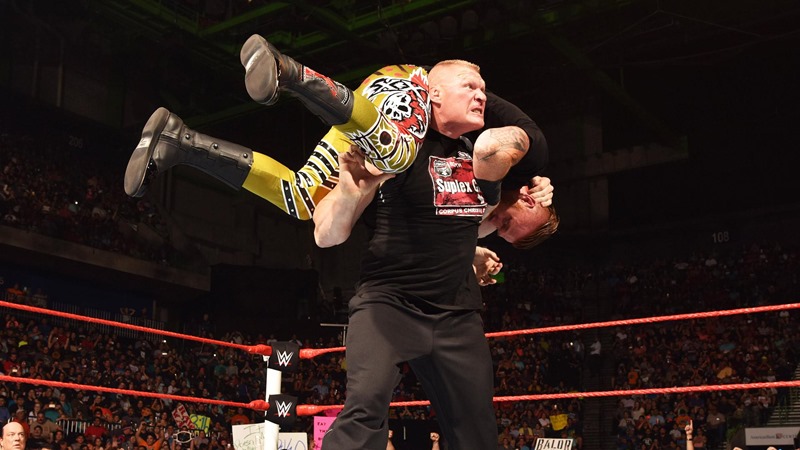 And they've got a message to send to the RAW crowd. A message which is quickly interrupted by the arrival of Heath Slater, who really needs a job yo. The so-called hottest free agent in the WWE wants Heyman to represent him, and claims that he'll beat Lesnar in a match to prove himself worthy of a RAW contract. After a bit more smack-talk, Slater went after Lesnar and got greeted with a trip into the German branch of Suplex City.
An F-5 for good measure knocked Slater out, as Heyman picked up the mic and waxed lyrical about the Randy Orton vs Brock Lesnar match scheduled for Summerslam.
Big Cass defeated Kevin Owens via DQ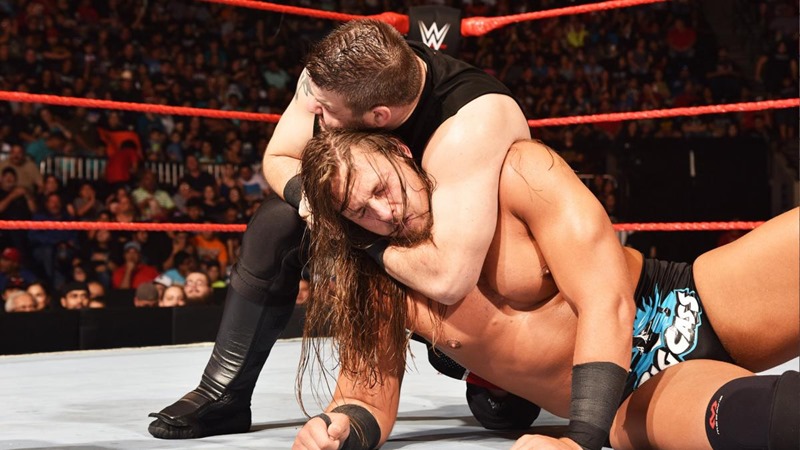 After a quick Summerslam promo, the realest guys around hit the RAW ring. Owens took the fight right to Big Cass after the bell was rung, but the big man bounced back with some bigger splashes. Ducking a boot that would have sent him flying outside of the ring, Owens got Cass out of the ring and attempted to powerbomb him on the floor but got hit a big back body drop instead.
It was at this point that Chris Jericho decided to get involved, laying out Enzo and attacking Big Cass from behind, calling for the bell to be rung as Owens joined him for a beatdown.
The Shining Stars defeated The Primetime Players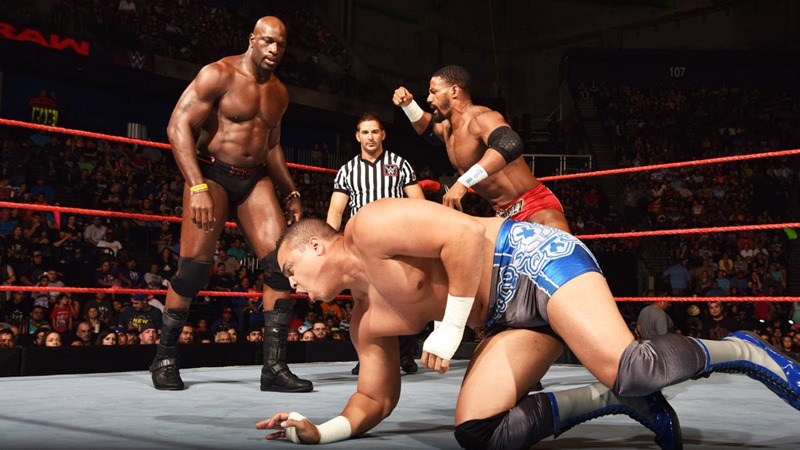 Darren Young and Titus O'Neil teamed up once again as Bob Backlund coached them on to a glorious RAW future…or not exactly. A few bumps and a failure to communicate resulted in O'Neil walking out and leaving Young primed and ready fro a pin from Primo.
Neville defeated Jinder Mahal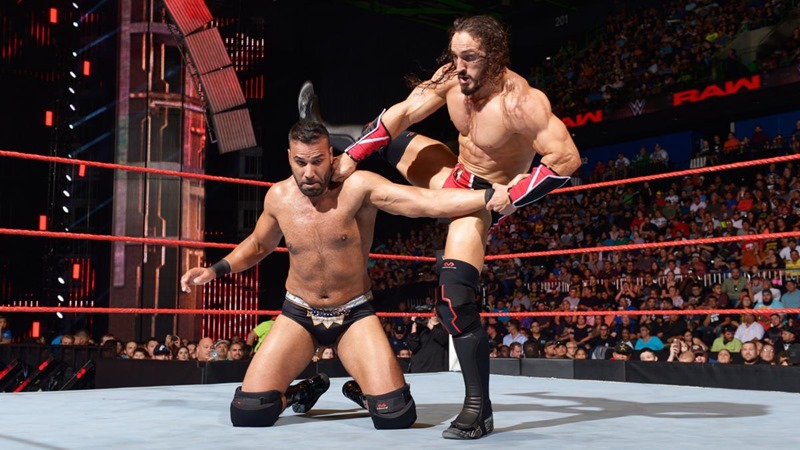 Some top-class top-rope ringwork here as Neville took on Jinder Mahal, landing a Corkscrew Moonsault for the ages during the match. A kick to the head and a Red Arrow sealed a win for Neville.
Rollins called out Finn Balor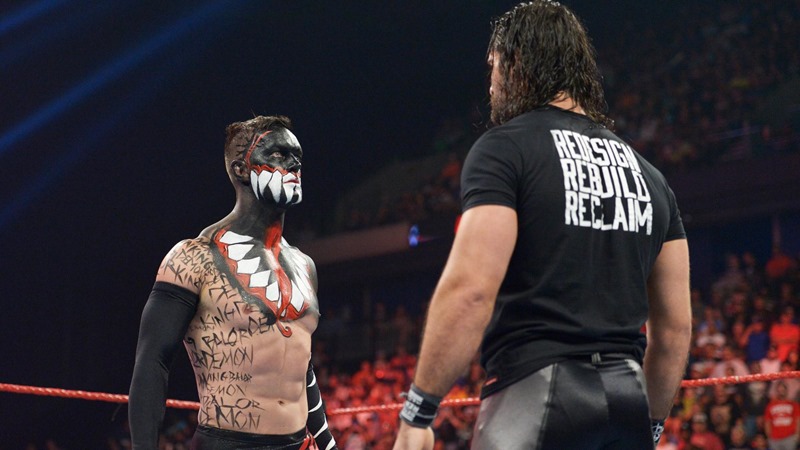 While Mick Foley tells Stephanie McMahon that John Stewart will be present at Summerslam, Rollins is still looking for Balor. Foley tells him to hit the RAW ring instead and call the demon out. Which Rollins does, as his endless complaining finally draws the Demon King himself out. In the ring, the two stared each other down, and went to town woth punches and kicks. Attempting to escape to the outside of the ring Rollins was instead met with a suicide dive from the demon, sending the contender packing.
Luke Gallows and Karl Anderson defeated The Golden Truth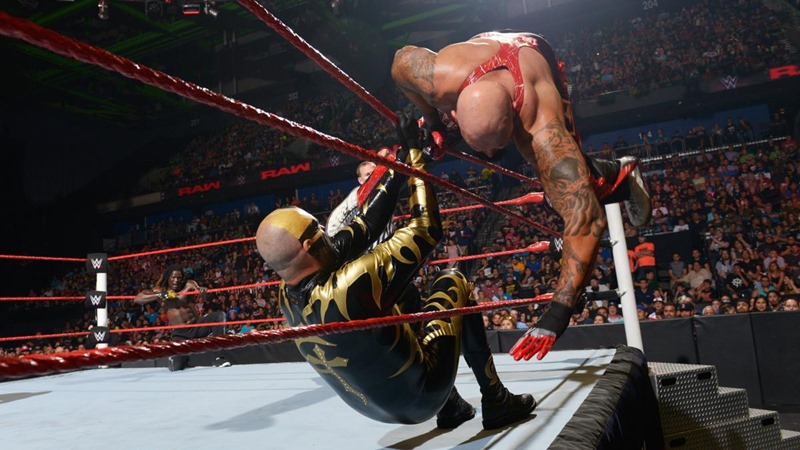 A solid match with some momentum shifting between the two, but a short match that still ended with Gallows hitting the Magic Killer on Goldust for the RAW win. Xavier Woods and Kofi Kingston then appeared to lay their two rivals out afterwards, with Woods attempting to hit Anderson in the groin with his trombone, but a last-minute save from Gallows had the Club retreating to the back.
Charlotte defeated Alicia Fox
After a quick threat to replace Dana Brooke, former Women's Champion Charlotte was in the RAW ring to face Alicia Fox. Back and forth action between the two while Sasha Banks was on commentary, but it was another short RAW match that Charlotte won with her Natural Selection finisher. Charlotte called out Banks afterwards, used a disraction from Dana Brooke to MAXIMUM effect and locked the current champ in a Figure Eight lock.
Roman Reigns defeated Rusev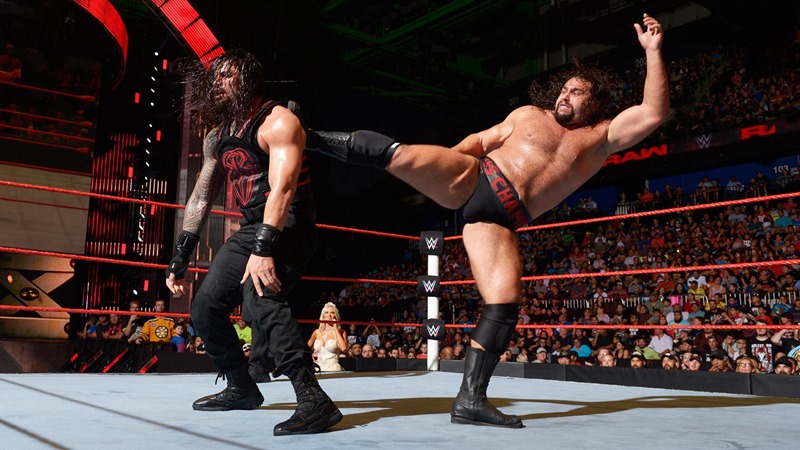 With the US title not on the line, Rusev and Reigns collided on RAW. The fight began before the bell was even begun as Reigns offered a Samoan drop and right hands that Rusev answered with a splash and a shoulder to the steel steps. A physical match that took its toll as both men threw a ton of damage at each other across the ring.
Reigns would emerge victorious however, ducking a big clothesline and coming back with a spear on Rusev to be the last man standing as RAW wrapped up for the night.
Last Updated: August 16, 2016