WWE Monday Night RAW took place this from the AT&T Center in San Antonio, Texas. Here's all the action that went down last night.
Raw General Manager Kurt Angle fired Braun Strowman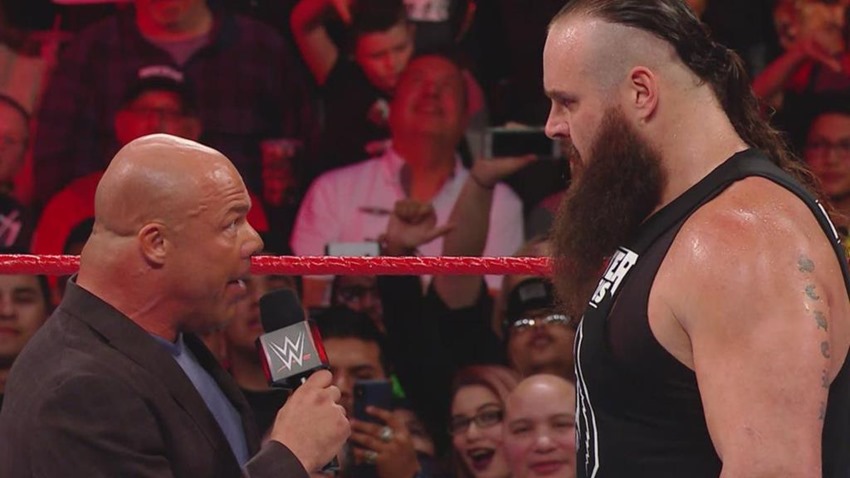 Can anything stop the gift of destruction, after last week's rampage that saw Braun Strowman demolish his Royal Rumble competition Kane and Brock Lesnar when he pulled the backstage rigging down on them! Yup! It's called a pink slip, as that's exactly what Strowman received when RAW general manager decided to give the monster amongst men his marching orders.
While it looked like Strowman would peacefully march out of the stadium, the giant would soon dismantle the entire security team sent to escort him out, before he finally left the scene with ulterior motives on his mind.
Titus Worldwide def. Cesaro and Sheamus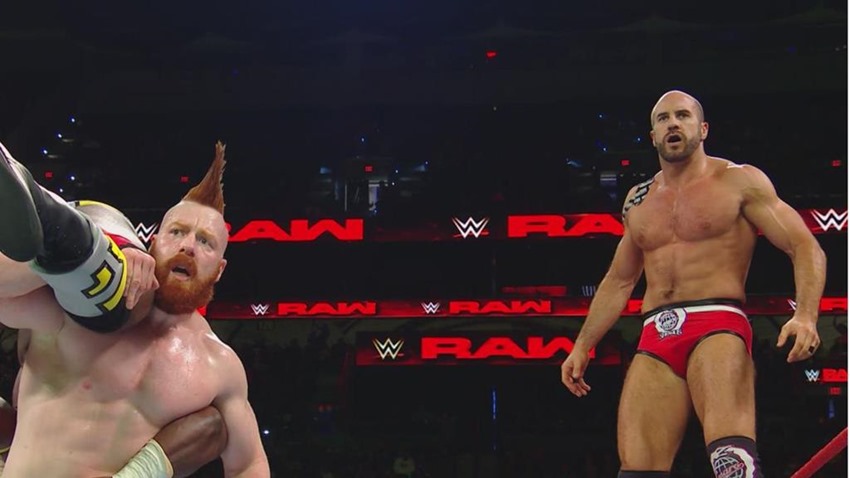 Capturing lightning in a bottle for the second time (and also thanks to Jason Jordan distracting the Bar with his entrance music and appearance on the ramp), Titus Worldwide managed to battle back against a more prepared showdown with Sheamus and Cesaro, as Crews rolled up the distracted Celtic Warrior for a win.
Cedric Alexander def. Tony Nese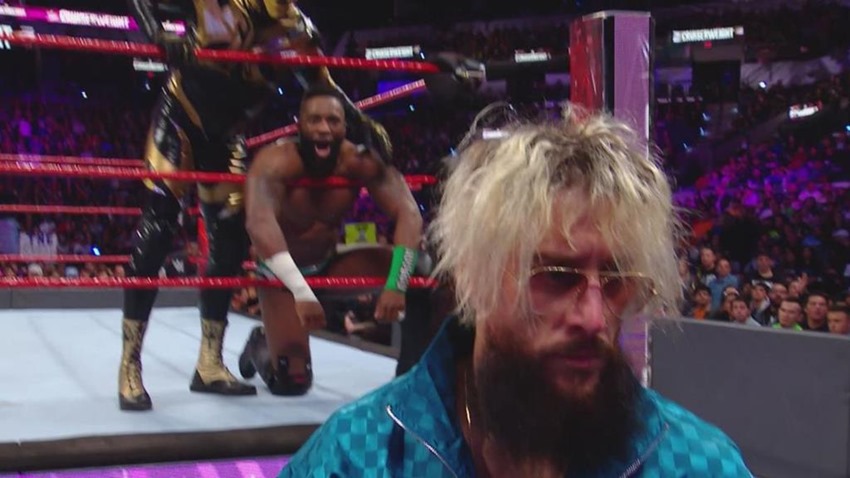 The age of Alexander may yet get a chance to shine, as the number one Cruiserweight challenger will battle champion Enzo Amore again on 205 Live. Before that main event can kick off however, Cedric Alexander had to battle his way through Muscle Marinara's right-hand man Tony Nese. With Goldust providing support at ringside and keeping Amore at bay, it wasn't long before Alexander reversed a pump-handle slam into his finisher and picked up a win in the process.
Raw General Manager Kurt Angle rehired Braun Strowman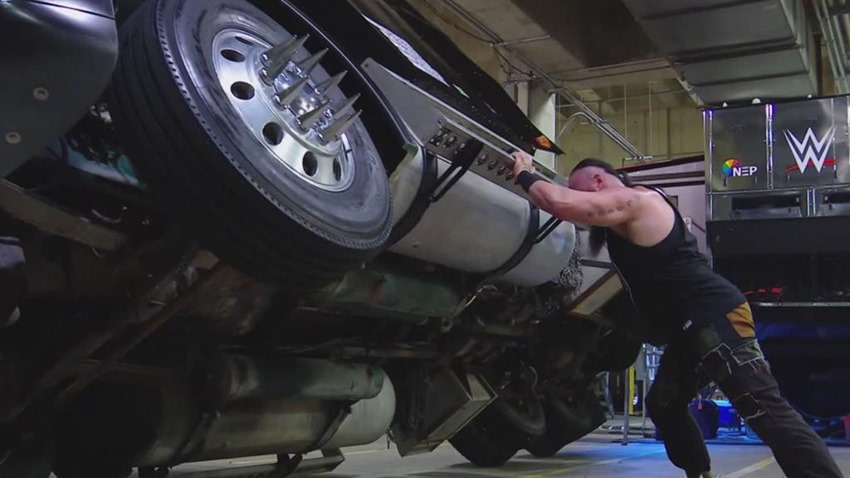 Well that was brief. With Braun Strowman venting his frustrations out on various inanimate objects backstage and the security unable to stop him, it was RAW Commissioner Stephanie McMahon who reversed Angle's decision and rehired the Gift of Destruction, his spot in the Royal Rumble triple-threat match for the WWE Universal title still intact.
News that was so good for Strowman, that he decided to celebrate by tossing Michael Cole into a swarm of security.
Asuka def. Nia Jax via Match Stoppage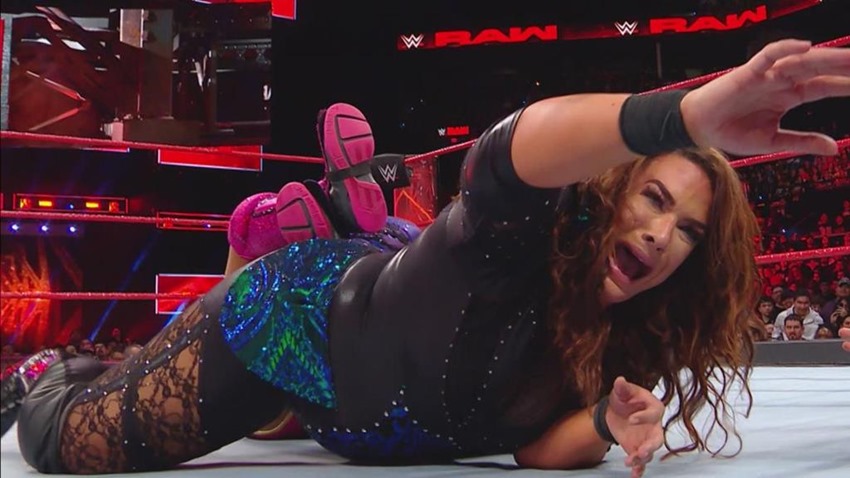 Last week, Nia Jax decided to see if the Empress of Tomorrow was ready for a backstage ambush. This week, it was Nia Jax who learnt that much like the rest of the RAW roster, she was the one who wasn't ready for Asuka. With a ton of power and a size advantage, it looked like Nia Jax would soon break Asuka's undefeated streak, but the former NXT champion was more than capable of applying submission move after submission move to Jax, wearing her down in the process.
With Jax trapped in a position that would earn Asuka a count-out win, it came down to the referee who awarded the match to the Empress who had managed to injure her opponent. Asuka's undefeated streak, continues.
The Revival def. local competitors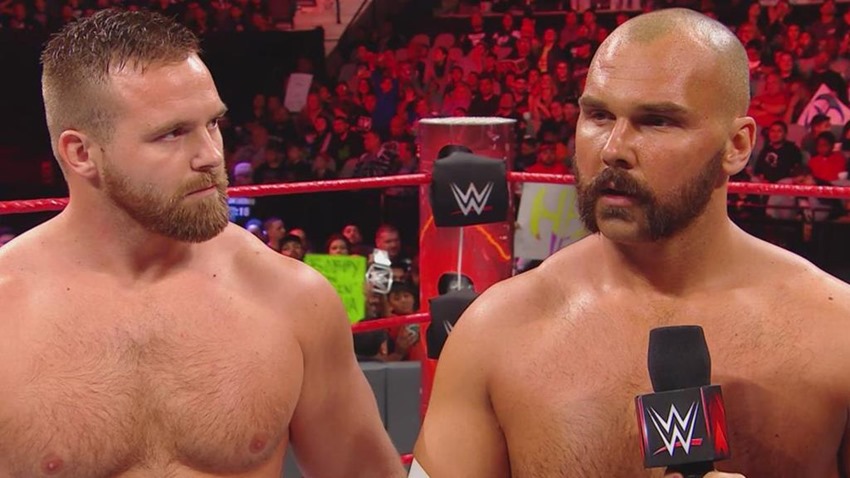 Dash and Dawson are back, ready to kick ass and make a name for themselves on the team scene as the tag team wrestling clinic quickly disposed of local hometown talent, capping the match off with a devastating Shatter Machine. The match over, Dash and Dawson hit the mic, claiming that they were still professional wrestlers instead of sports entertainers. Something that the legends of yesterday would learn when RAW airs its 25th anniversary episode next week.
Intercontinental Champion Roman Reigns def. The Miztourage (1-on-2 Handicap Match)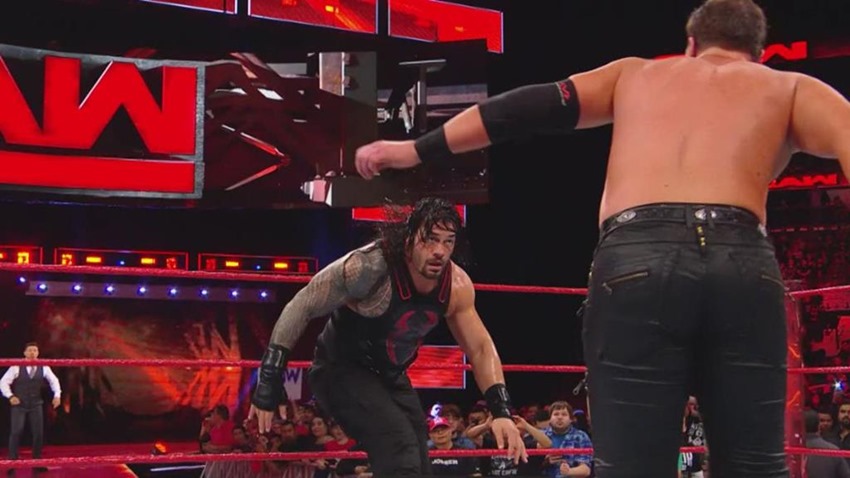 Looking to soften up Roman Reigns before he reclaims his Intercontinental championship on next week's RAW, The Miz sent his Miztourage to battle the big dog in a 2-1 handicap match. Bo Dallas and Curtis Axel had the numbers advantage, but even their polished teamwork was no match for Reigns as he survived long enough to clean the ring and end the match with a Spear on Axel.
Still determined to retrieve the belt that has become an iconic part of the A-Lister's identity, The Miz promised that Reigns would still meet his end next week.
Sonya DeVille def. Sasha Banks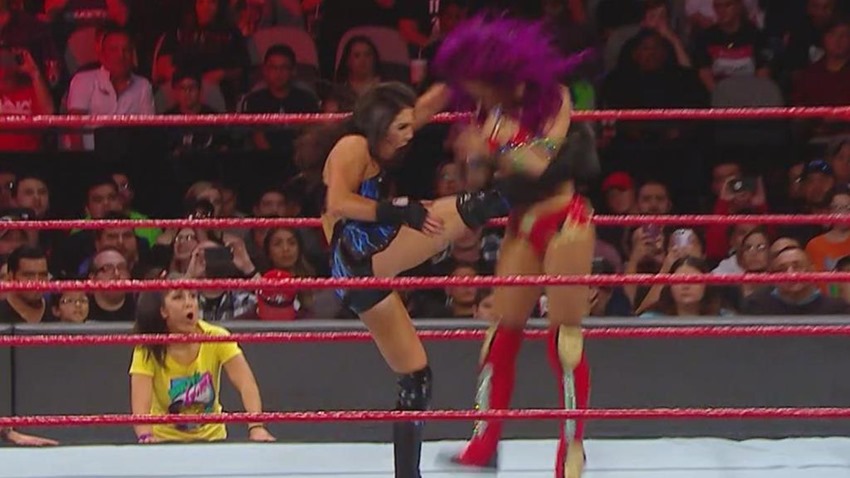 With Paige's in-ring career most likely over thanks to Sasha Banks landing a destructive kick to her spine at a WWE house show, it was up to Sonya Deville to carry the torch of Absolution. In a frenzied and short showdown, DeVille knocked Banks out of midair to get the three-count, as Absolution and the rest of the Banks allies watched on.
Woken Matt Hardy def. Heath Slater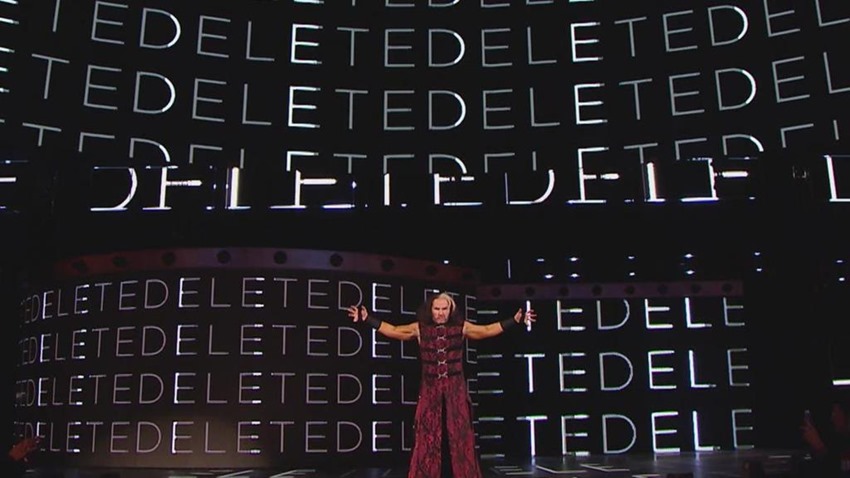 While Rhyno has been attempting to toughen up Heath Slater over the last couple of weeks, it looks like the former one-man rock band may now be woken instead, as Matt Hardy schooled him in his in-ring wisdom. Despite showing some early promise, the master of Deletion managed to turn the tides and pummel his opponent, eventually hitting the Twist of Fate. WONDERFUL!
Seth Rollins def. Finn Balor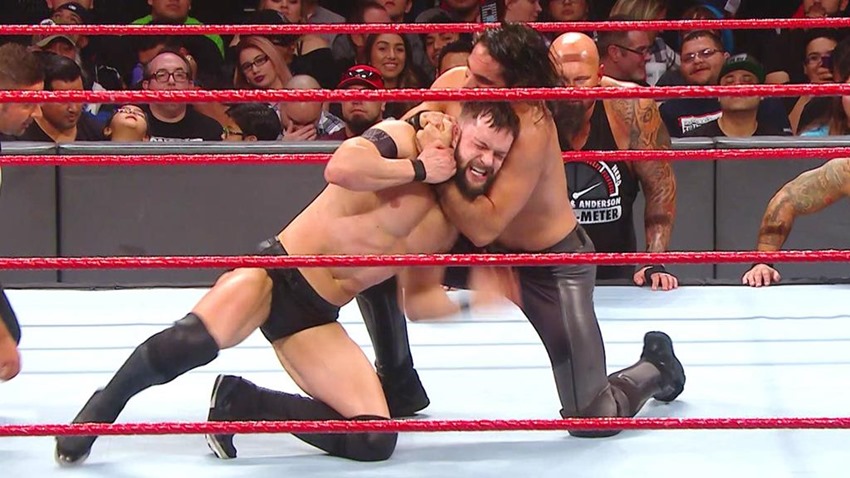 When it comes to heated rivalries, Seth Rollins and Finn Balor are no strangers to each other. Both former WWE Universal champions, with Balor having defeated Rollins to claim the glory as the first-ever champion to hold that title, the two men have been on a warpath as of late. That path led to a conflict on RAW, as both men threw everything they had at one another while chaos reigned supreme at ringside when The Bar decided to make an entrance.
On the cusp of winning, it was Jason Jordan who sneakily tripped Balor up when the ref wasn't looking, giving Rollins the perfect chance to land a Curb Stomp that delivered a three-count.
Last Updated: January 16, 2018