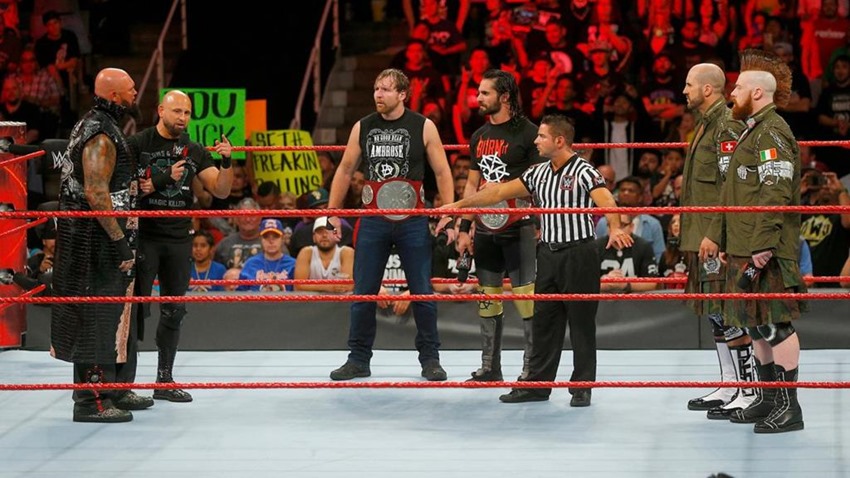 WWE Monday Night RAW took place from the city of San Jose in the state of California this week. Here's all the action that went down.
Intercontinental Champion The Miz confronted Raw General Manager Kurt Angle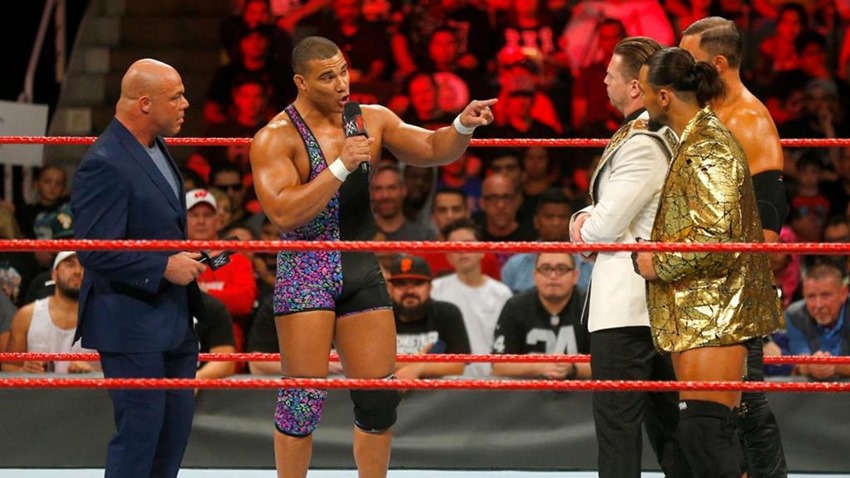 The show kicked off with Les Mizerables, as the Intercontinental champ was livid over RAW general manager Kurt Angle's failure to schedule a title defense for No Mercy. Angle's solution? A Fatal 4-Way match between Jason Jordan, both Hardy Boyz and Elias to determine a number one contender to face The Miz. The Miz accused Angle of nepotism regarding the inclusion of his son, so Jordan decided to up the ante and requested that both members of the Miztourage join the match and transform it into a six-pack challenge.
A challenge which Jordan got, and then used to quickly empty the ring of his main event opponents.
Nia Jax def. Raw Women's Champion Alexa Bliss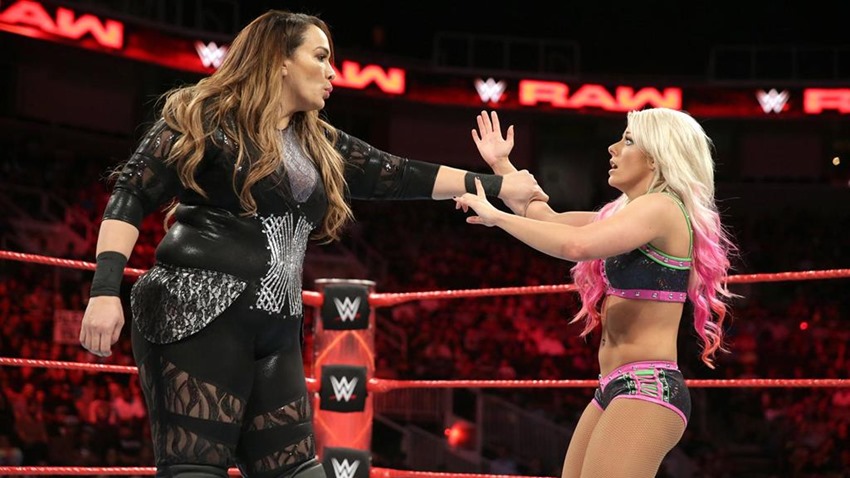 Little Miss Bliss isn't having a good time lately, as her former ally Nia Jax is currently gunning for her RAW Women's champion title. While a loss to Nia Jax was as inevitable as the sun rising when the two clashed, it was the chaos that ensued when Sasha Banks inserted herself into the match to keep Bliss from escaping the ring.
A bad night got even worse for Bliss afterwards, when it was announced that none other than Bayley would also be added to the upcoming No Mercy title match between the ladies.
Cesaro and Sheamus def. Raw Tag Team Champions Dean Ambrose and Seth Rollins and Luke Gallows and Karl Anderson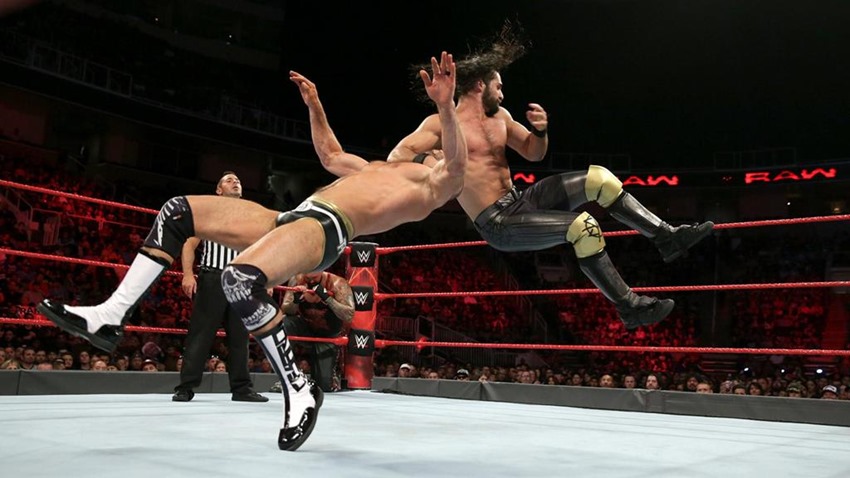 Champions and challengers threw down in a colossal triple threat tag team match, as Dean Ambrose and Seth Rollins paid big time for a fumble. Having been isolated and subjected to some brutal punishment, Seth Rollins finally managed to tag in Dean Ambrose for an assist, resulting in Suicide Dives aplenty from the champs. A sneaky tag from Sheamus just as Ambrose connected Dirty Deeds on Anderson, resulted in the lunatic fringe being thrown out of the ring and the Celtic Warrior stealing the pin.
A sign of things to come at No Mercy? Maybe!
Apollo Crews def. Curt Hawkins to hand him his 115th consecutive defeat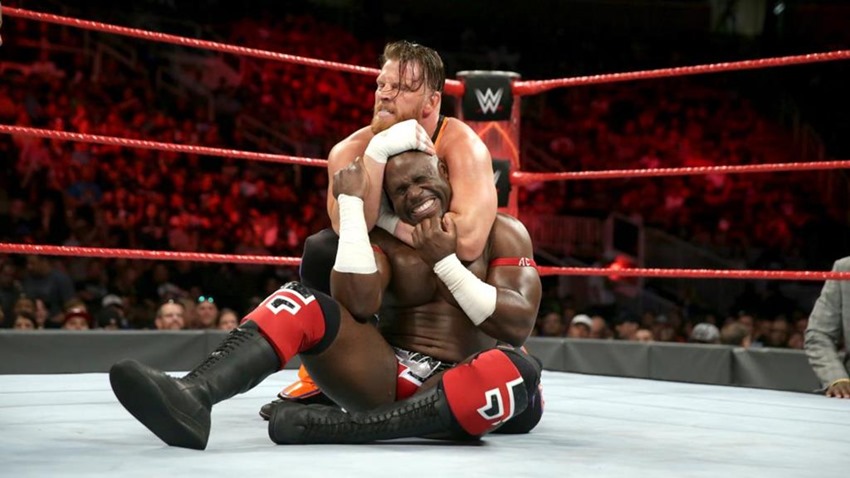 The Undertaker's Wrestlemania streak. Charlotte Flair's legendary series of wins at events. None of these compare to the streak of Curt Hawkins. It's just a pity that it's a losing streak, as a Spinning Sit-Out Powerbomb from Apollo Crews rewarded Hawkins with his 115th consecutive loss in the ring.
Roman Reigns delivered his "parting shot" to John Cena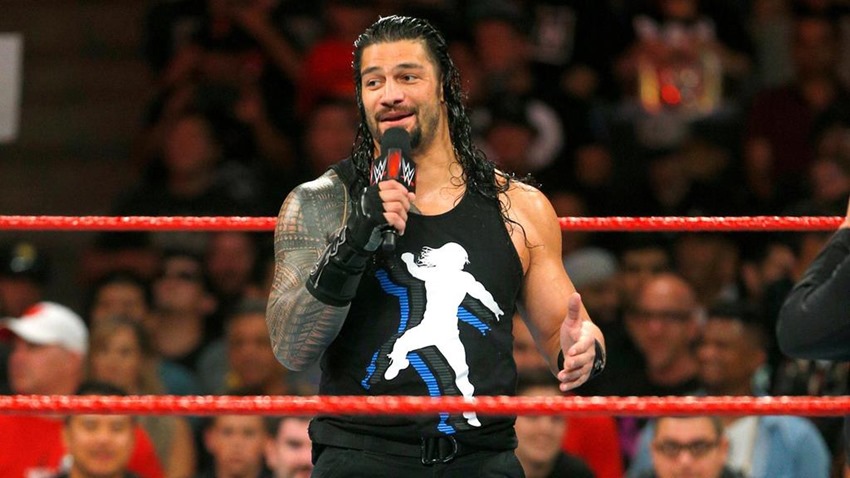 Listen, nobody cares about Reigns and Cena having a war of words before No Mercy. NOBODY. Reigns' final bout on the mic was blah blah Cena is a hypocrite blah blah. Just…just fight already. Stop punishing the fans with these promos.
Bray Wyatt def. Dustin Rhodes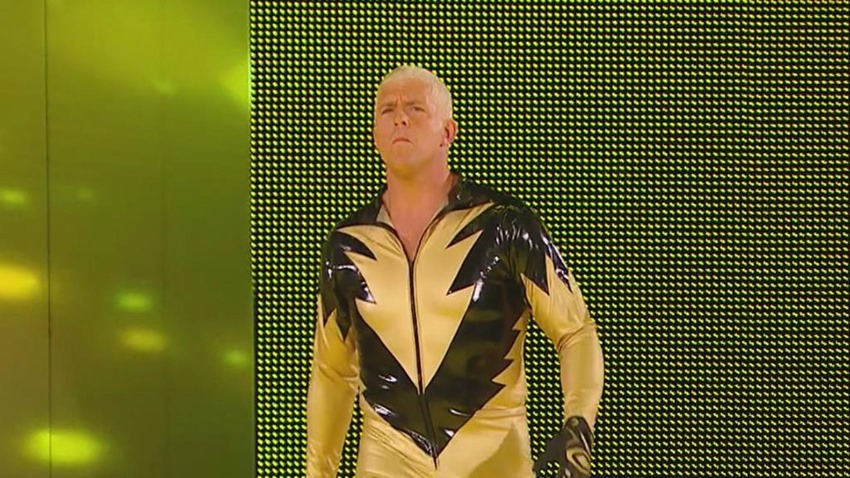 Before there was Goldust, there was simply…Dusty Rhodes. The son of the legendary American Dream, Rhodes wanted a rematch with Bray Wyatt after the reaper of souls stripped him of his face paint last week on RAW. It was a match with brutal overtones, as Rhodes delivered some lethal damage to the thighs of Wyatt. A Sister Abigail put the formerly bizarre one down for the count however, just in time for Finn Balor to appear on the Titantron and ask Wyatt if he was ready to face him on Sunday.
After all, perhaps the creator is more dangerous than the creation.
Braun Strowman attacked Enzo Amore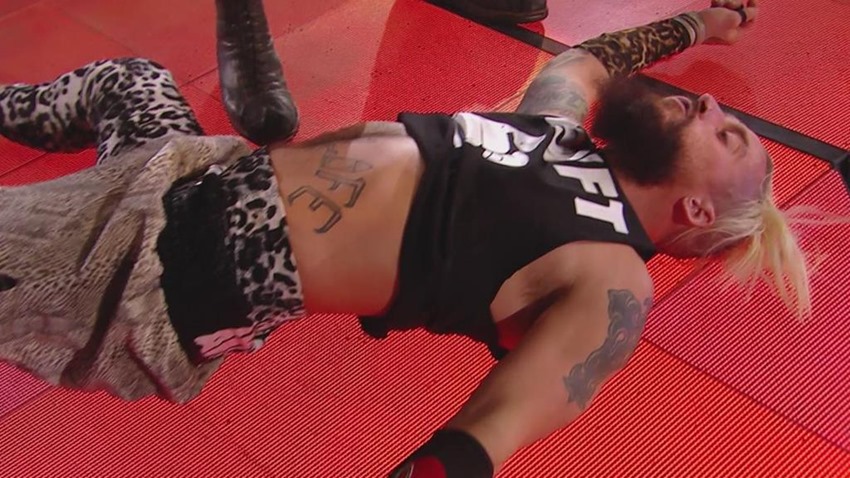 AND IT WAS FANTASTIC! Enzo Amore was doing his usual loud-mouthed schtick ahead of his upcoming Cruiserweight championship match on Sunday, when Braun Strowman decided to play face and annihilate Muscles Marinara. Never one to miss an opportunity, Neville popped up to deliver a Red Arrow to Amore. How ya doin'? Not so well,am I right?
WWE Cruiserweight Champion Neville def. Gran Metalik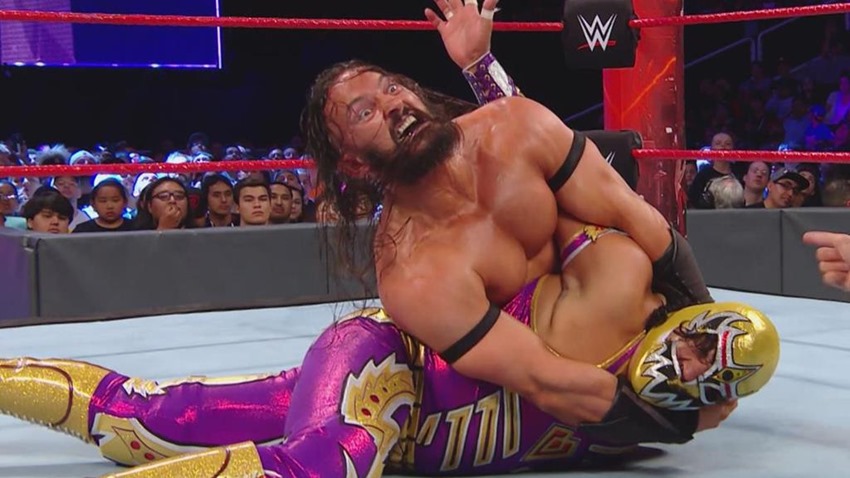 At which point Neville went two for two in a quick match against Metalik, ripping the luchadore's mask and applying the Rings of Saturn to the challenger. With Amore down and a tapout win in the bank, Neville's momentum is higher than ever as he heads into No Mercy.
Jason Jordan won a Six-Pack Challenge to earn the right to challenge Intercontinental Champion The Miz at WWE No Mercy
Six men, one goal and plenty of chaos. A brouhaha for the ages, it looked like Elias would have his hand raised in victory, but it was Jason Jordan who powered through some terrific damage to emerge as the overall winner. Even with The Miz involving himself in the bout, Jordan managed to triumph with an Angle-Slam Neckbreaker to theAxe Man.
Jordan may have won, but the entire Miztourage dogpiled him afterwards and left Jordan to face some stern words from The Miz. No Mercy should be interesting this Sunday.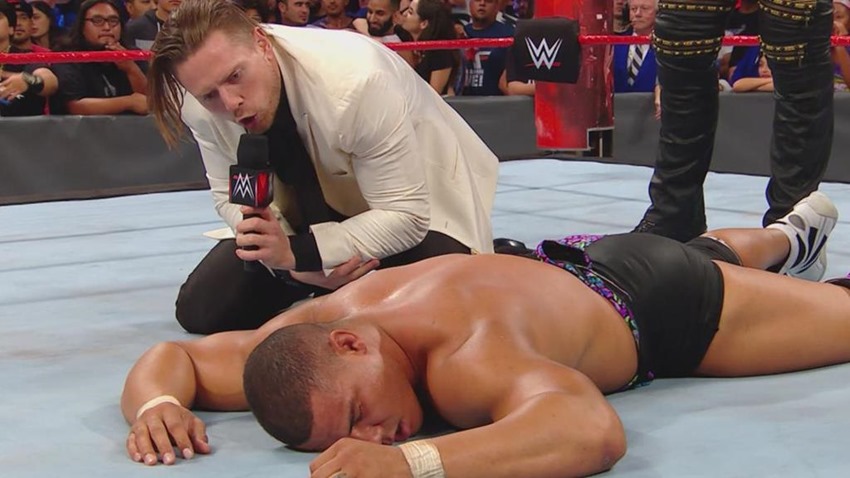 Last Updated: September 19, 2017