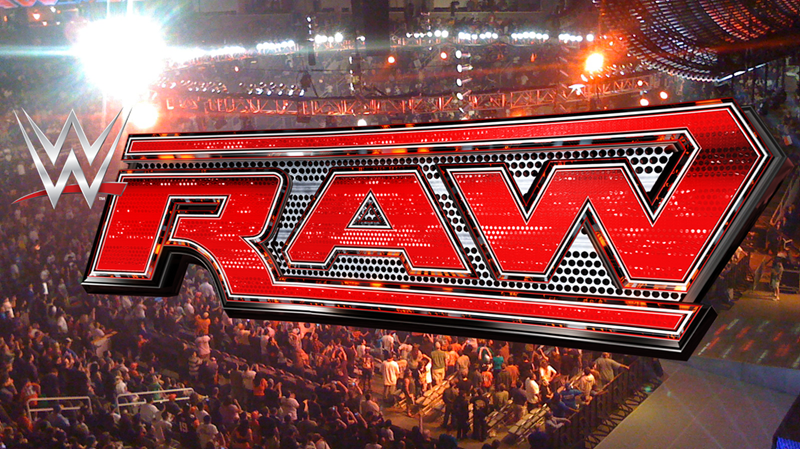 RAW this week took place at the FedEx Forum in Memphis, Tennessee. Here's all the action that went down.
Opening segment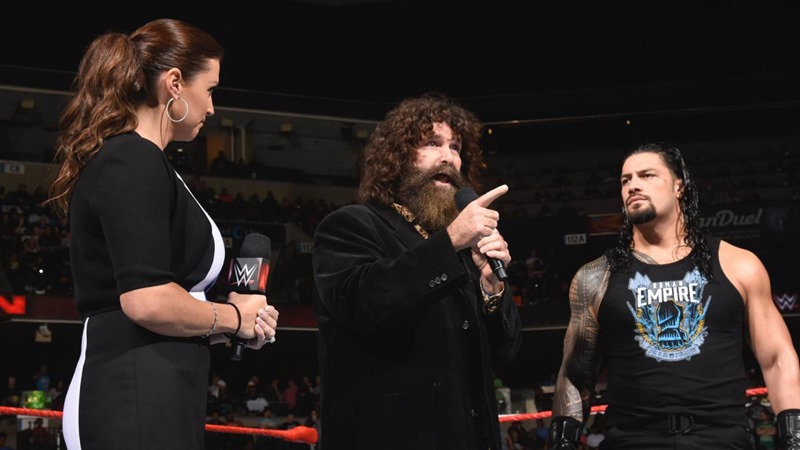 An appearance by Roman Reigns was quickly interrupted by Stephanie McMahon and Mick Foley, as the two had plans for the big guy. At Clash of Champions, it'll be Reigns vs Rusev for the United States Championship. Foley also announced the main event for RAW, much to the chagrin of current Universal Champ Kevin Owens: A rematch between Owens and RAW, in a non-title steel cage match.
Rusev vs. Seth Rollins ended in a Double Count-out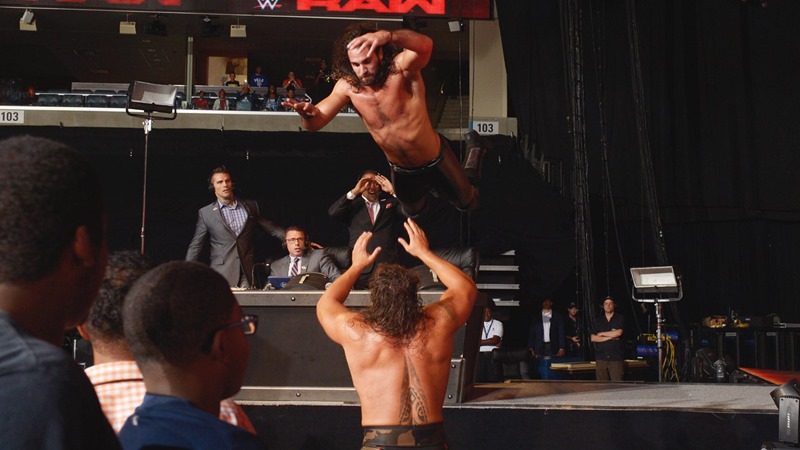 Rusev's US title may not have been on the line in this bout, but the two men involved still went for gold in this opening RAW match. After a match of Suicide Dives, near-Accolades and Falcon Arrows, Rollins and Rusev took their brawl up to the entrance ramp until the referee counted the two men out. Rollins managed to throw Rusev off the stage and onto an announce table, ending the brawl with a splash on top of the US champion.
Backstage
Everyone had a bone to pick with Foley, but he didn't care. The RAW commissioner decided to book Charlotte in a match against Bayley and Sasha Banks at Clash of Champions, while Chris Jericho decided to keep a list of everything that Foley was doing wrong. Because reasons.
Braun Strowman defeated Sin Cara
Sin Cara got a lot of offense in the early stages of this match, but it wasn't long before Braun Strowman got the upper hand and began demolishing the top-rope daredevil. A late match comeback made it look like Sin Cara would pull off an upset with a Springboard Moonsault, but Strowman managed to turn that risky move into a running powerslam to seal the deal on a RAW win.
Charlotte and Dana Brooke defeated Sasha Banks and Bayley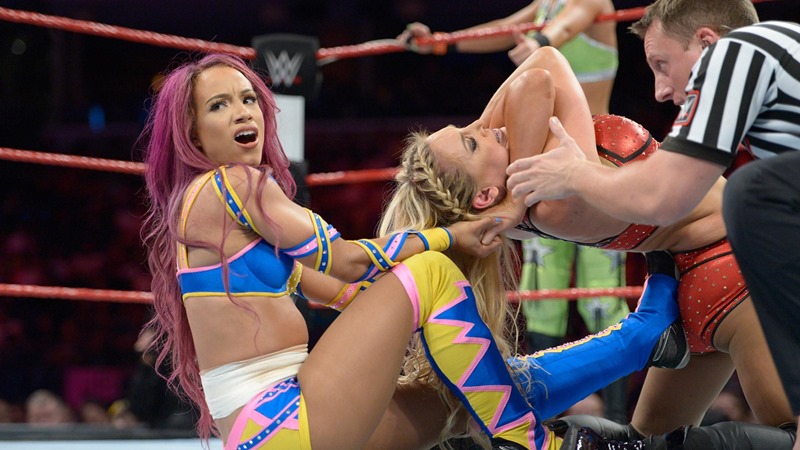 Charlotte and Dana Brooke took control of this RAW match from the start, but Bayley managed to work some magic that gave her a chance to tag in Banks. Faces and heels went back and forth in this bout, but it looked like luck was not on the side of the doctor of huganomics and her partner. With Sasha having been worked on significantly and Dana Brooke in full distraction mode, a big boot from Charlotte to Bayley saw this match over with a three-count.
Bo Dallas defeated Gary Graham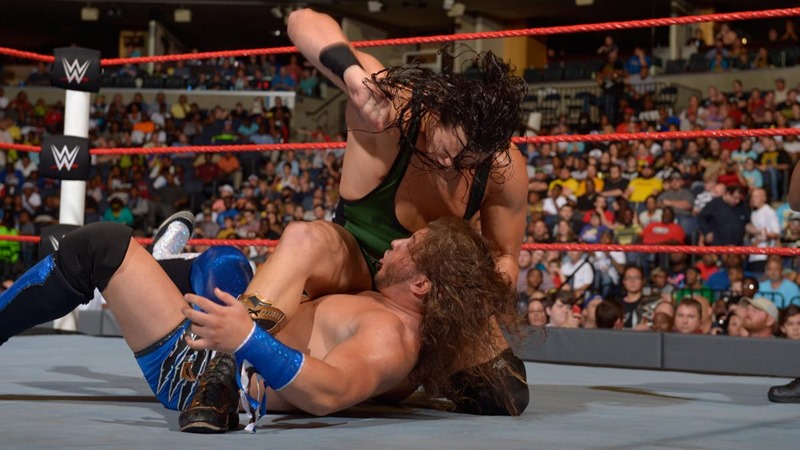 In another short squash match, Bolievers all across the world got to see Bo Dallas clobber another local talent into paste on RAW with a reverse spinning DDT.
Cesaro defeated Sheamus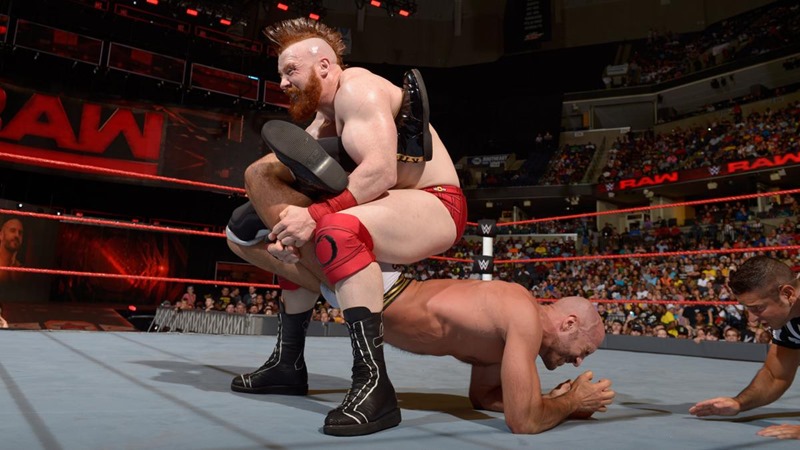 Look, if you've seen any of the other matches of this best of seven series on RAW, you know exactly how they go by now. Swiss uppercuts, big slams and all that. Cesaro got the win this time by dodging a big boot from Sheamus and turning that into a Neutralizer to get the win.
Chris Jericho revealed his list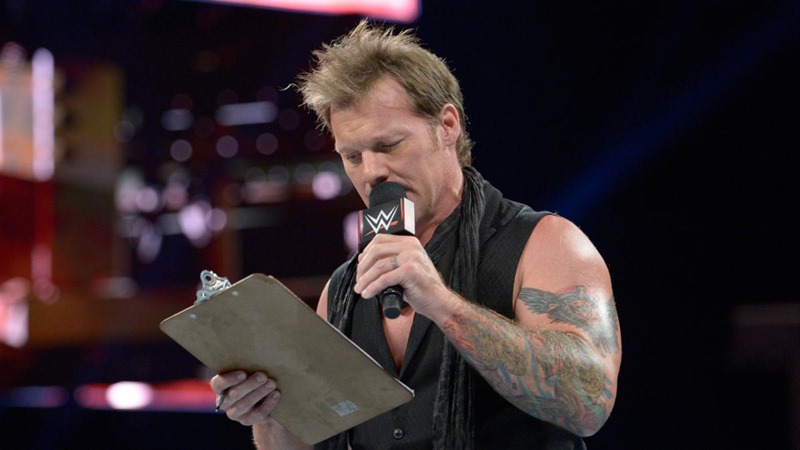 Chris Jericho's glorious heel antics continued, as he informed Mick Foley that he was on "the list of Jericho". Not happy with Foley brushing him off, Jericho headed to the ring to tell the RAW audience how Mick Foley was ruining the show. And then he started reading a list of things that he hated about Foley until Enzo and Big Cass mercifully interrupted him. Upset with the antics of Enzo and Big Cass, Jericho added their names to the list.
And then the Shining Stars and The New Day also decided to interrupt. And so did Gallows and Anderson. Jericho then announced that he'd be starting a new list, one reserved just for stupid idiots that included everyone in the ring who wasn't him. Deciding that he had enough, Jericho left the ring, but a sneak ambush from Sami Zayn saw a huge brouhaha erupt as everybody started throwing fists.
Sami Zayn, The New Day, Enzo and Cass defeated Chris Jericho, The Shining Stars, Gallows and Anderson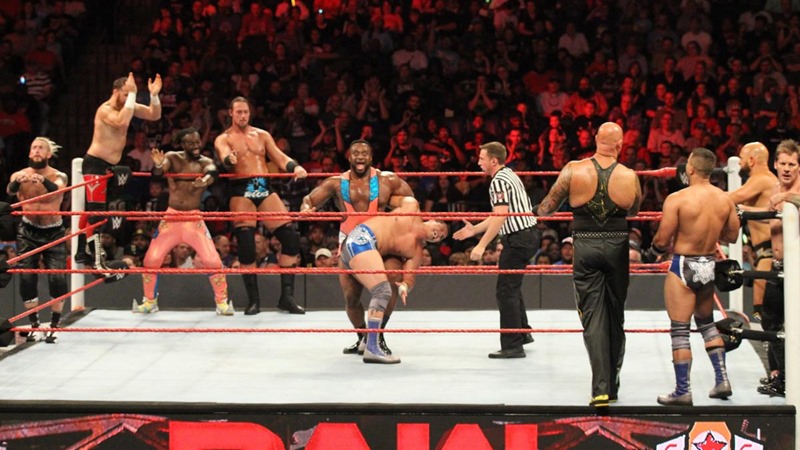 And of course a huge match between all ten men was announced shortly afterwards. Big moves from everybody in this massive RAW match, as the heels and faces traded momentum like bad stocks on Wall Street. The finish came via Enzo and Big Cass, as they landed the Bada-Boom on Primo for the win.
Brian Kendrick defeated Cedric Alexander, Gran Metalik and Richard Swann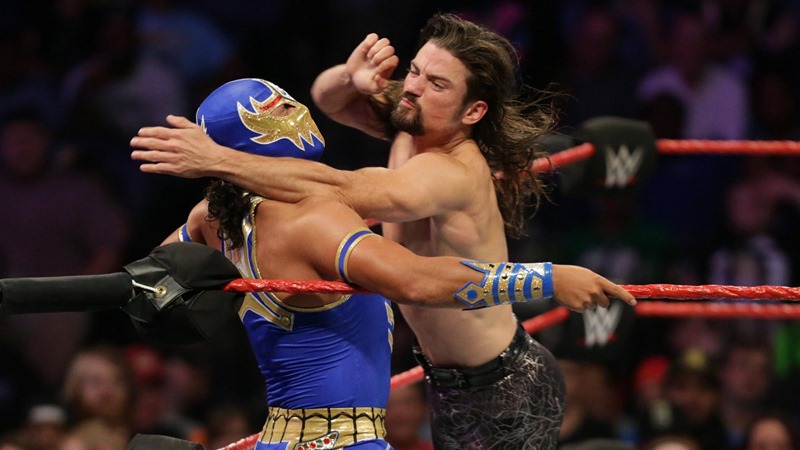 The Cruiserweight Division is back! Mick Foley announced that the winner of this fourway RAW bout would face TJ Perkins for the Cruiserweight championship, and so the first match featuring the lightweights in many a year began. Look, these four guys were phenomenal. Springboard elbows, moonsaults and anything involving a top rope was featured here.
Brian Kendrick walked away as the number one contender however, as backbreaker from Alexander on Metalik was intercepted by Kendrick locking a Crossface finisher on Alexander for the submission win.
Roman Reigns defeated Kevin Owens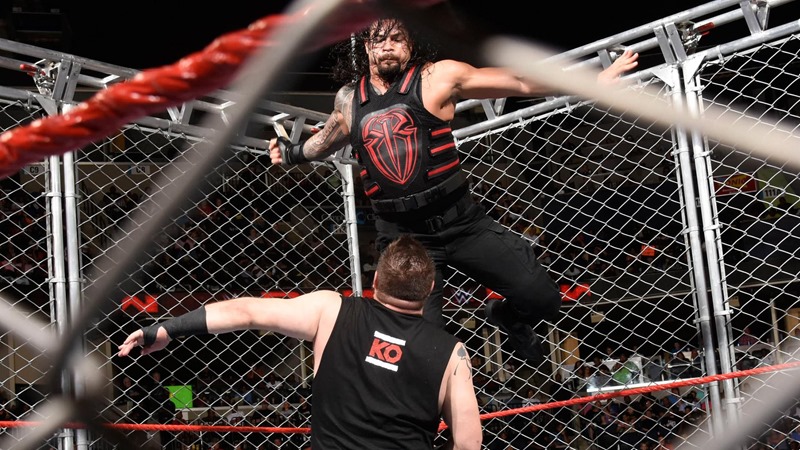 Owens clearly wanted nothing to do with Roman Reigns in a steel cage, and looked to escape early on in the RAW main event. Reigns was having none of that however, and started taking Owens apart piece by piece. Dodging a flying clothesline, Owens started a comeback that included a German suplex and a corner cannonball, but Reigns began mounting a comeback.
Trading hands, the two threw slams and Superman Punches as the damage began to take its toll. Both men eventually began to look at escape as a viable way to win this match, as Reigns began climbing the cage and Owens dragged himself to the entrance. Narrowly beating Owens, Reigns escaped first and got the match win.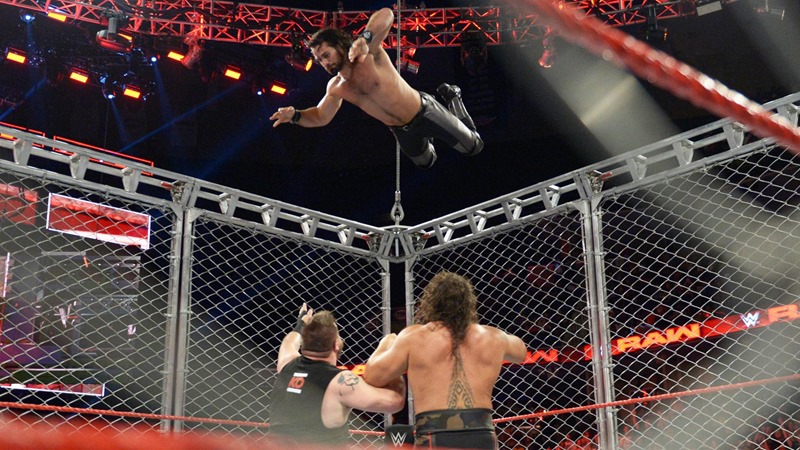 And a celebratory beatdown from Rusev, with Owens joining in as well. Chucking Reigns back into the cage, both men took turns clobbering Reigns until Rusev put him in the Accolade. Salvation came from none other than Seth Rollins however, who climbed the cage and jumped Rusev from the top. And that's how RAW ended for the night.
Last Updated: September 20, 2016