WWE Monday Night RAW took place at the Resch Center in Green Bay, Wisconsin. Here's all the action that went down in the run-up to Fastlane.
Universal Champion Kevin Owens confronted Goldberg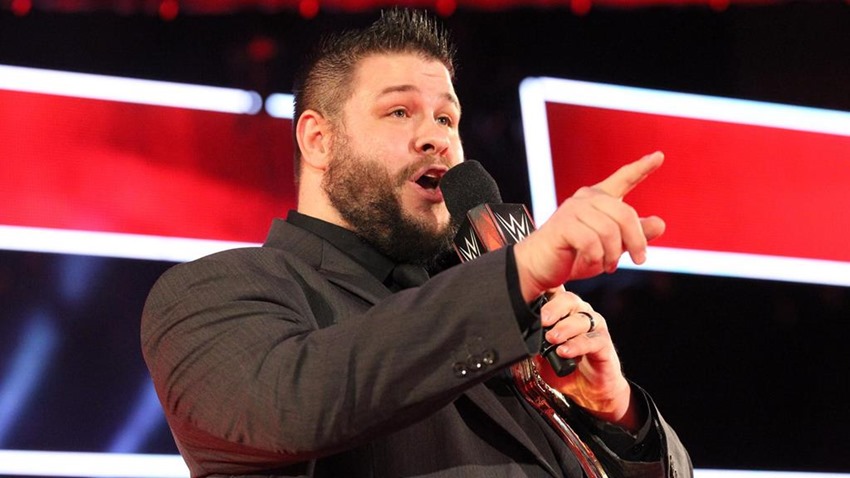 Current WWE Universal Champ may not have wanted to fight Goldberg with his belt on the line at first, but his mouth has certainly been putting up one hell of a challenge so far. With Goldberg in the RAW ring and ready for a fight regardless of any match stipulations, the prizefighter was more than happy to continue goading the Jackhammer slam machine with more talk and insults.
But as you'd have guessed by now, Owens had no intention of stepping into the ring before Fastlane on Sunday, as he promised that when the main event was over that nobody would be chanting Goldberg's name again.
The New Day defeated Rusev and Jinder Mahal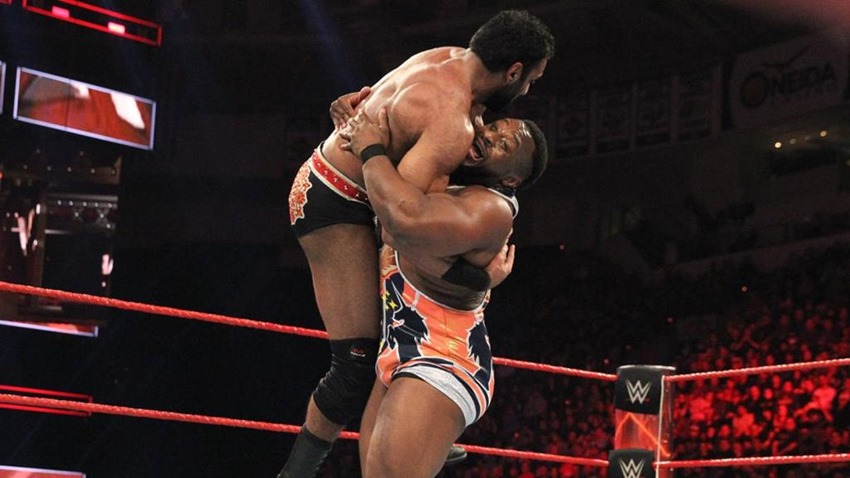 The New Day may be focused on a certain ice cream business right now, but they had to deal with current rivals Rusev and Jinder Mahal once again before they could double down on their efforts to make the WWE Universe scream for their cream. Big E and Xavier Woods stepped into the ring for this bout, with Rusev using his size advantage to devastating effect against Woods.
Woods eventually managed to rally back, just in time to have Rusev tag in Mahal. Who walked right into a roll-up pin thanks to some interference from Kofi Kingston. With some post-match bickering between the two going on after the bell was rung, it looks like the partnership between Rusev and Mahal is pretty much on the rocks.
Akira Tozawa defeated Noam Dar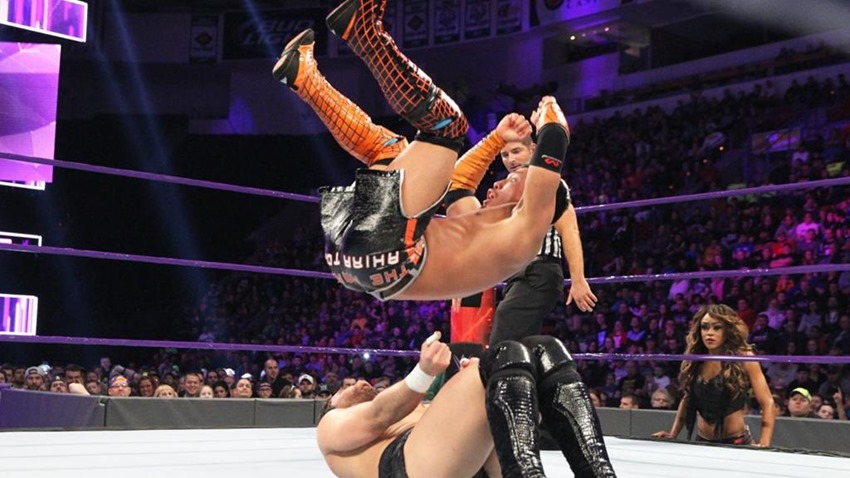 Akira Tozawa may have prevailed over Noam Dar in a RAW cruiserweight match last night, but he still had a lesson to learn from his supposed mentor, The Brian Kendrick. Rushing Tozawa straight after his win against Dar with a savage beatdown, Kendrick's lesson was simple this week: Even when a match is over, it ain't over.
Charlotte Flair and Nia Jax defeated Raw Women's Champion Bayley and Sasha Banks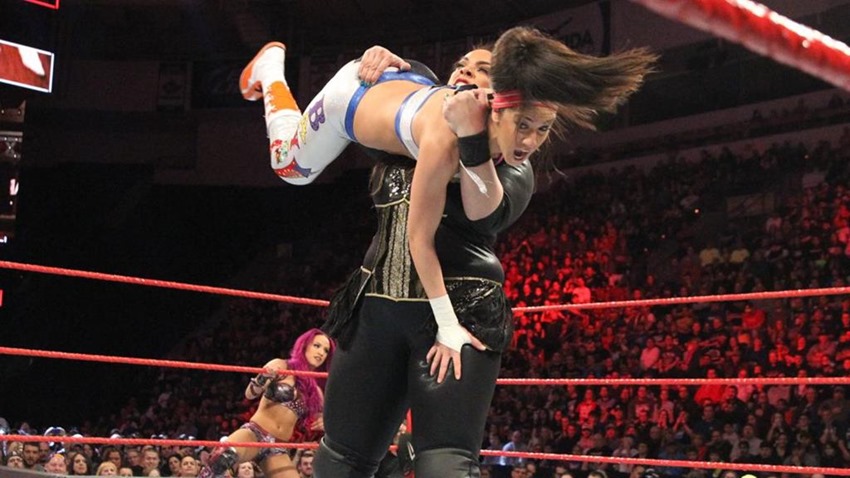 Charlotte Flair's attempts to win back the RAW Women's championship without having to ever lift a finger haven't exactly worked. Despite her mind games, Charlotte's attempts have backfired so far and it looks like if she wants to earn back the belt, she'll have to wager her pay-per-view streak against Bayley at Fastlane this Sunday.
But the Queen of PPVs is headed into that event with a win behind her, as her team-up with Nia Jax helped her defeat not just Bayley but the lass-kicker Sasha Banks as well. Bayley may have been more than a match for Charlotte Flair, but the utter savagery of Nia Jax was too much for her or Sasha Banks, with Jax at one point slamming Banks on top of Bayley. With a leg drop for extra emphasis, it was Jax who ended the match on her terms.
Big Cass defeated Raw Tag Team Champion Luke Gallows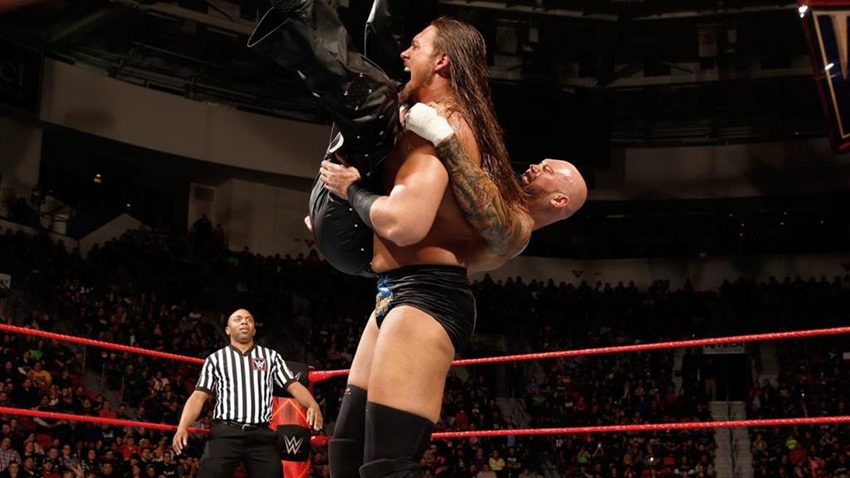 Luke Gallows and Karl Anderson will have to wager their RAW tag team belts against the realest guys around this Sunday, but last night gave a taste of things to come as the two big men from both teams collided. While Big Cass took firm control of the match early on, Amore did his part by keeping Karl Anderson out of the picture long enough for Gallows to meet the business end of a big boot and a three-count that saw him down and out. NOW HOW ABOUT DAT?
Sheamus defeated Titus O'Neil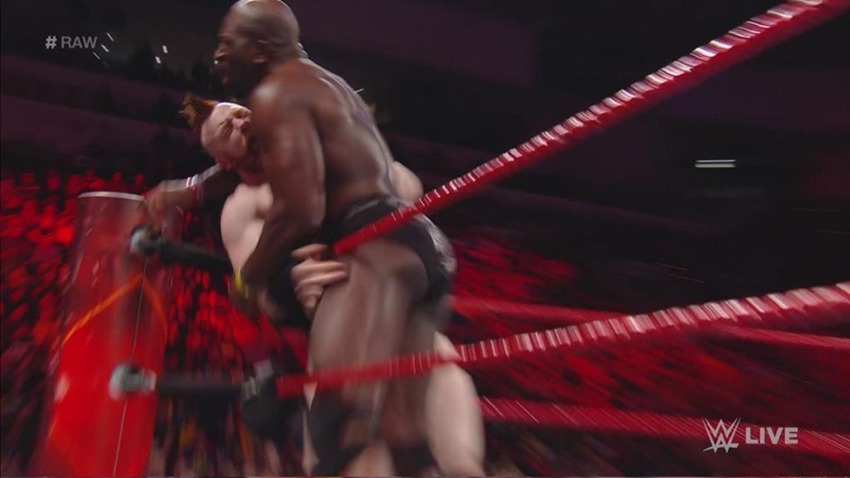 Speaking of singles and tag teams, Sheamus also had a one on one match for the night up next on RAW against a would-be replacement for Cesaro. And while the Celtic Warrior may not have been interested in the offer, O'Neil proved that he wasn't happy with any form of rejection by beating down the Irishman before the bell was even rung in their bout.
The Big Deal's punishment didn't let up, but a single lapsed moment of concentration saw a Brogue Kick from outta nowhere end the match in favour of the Irishman.
Seth Rollins addressed his WrestleMania status
Seth Freakin' Rollins was finally back on RAW after suffering a devastating attack from Samoa Joe that left his knee buggered, and he was ready to inform everyone of the Architect's plans for the showcase of the Immortals. And after watching him hobble down to the ring, slowly enter the ring and talk about his regrets of being a lackey of Triple H, you'd be forgiven for thinking that Rollins wasn't going to make it to Wrestlemania.
And to pour some extra salt into the wound, the Game himself decided to make an appearance, with Samoa Joe tagging along for backup. Triple H had plenty to say, but his message was clear: Stay away from Wrestlemania, or face the consequences. And that was when Rollins snapped, as he promised that even if the doctors refused to clear him, he'd be ready to fight. And if that meant taking Triple H down with him, so be it.
Big Show defeated The Shining Stars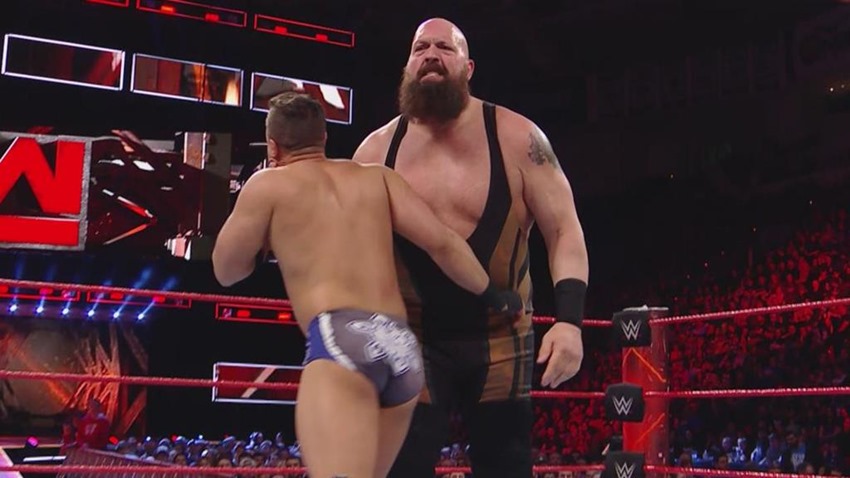 The Big Show may not have walked out of his RAW match against Braun Strowman a winner last week, but the man was still ready to prove that he was a force to be reckoned with. Facing the Shining Stars in a handicap match (for them, as there happen to only be two members in that team), Big Show ran riot over the hucksters and left them battered and bruised within the ring after a KO punch and a Chokeslam session sealed the deal.
Jack Gallagher and TJ Perkins defeated WWE Cruiserweight Champion Neville and Tony Nese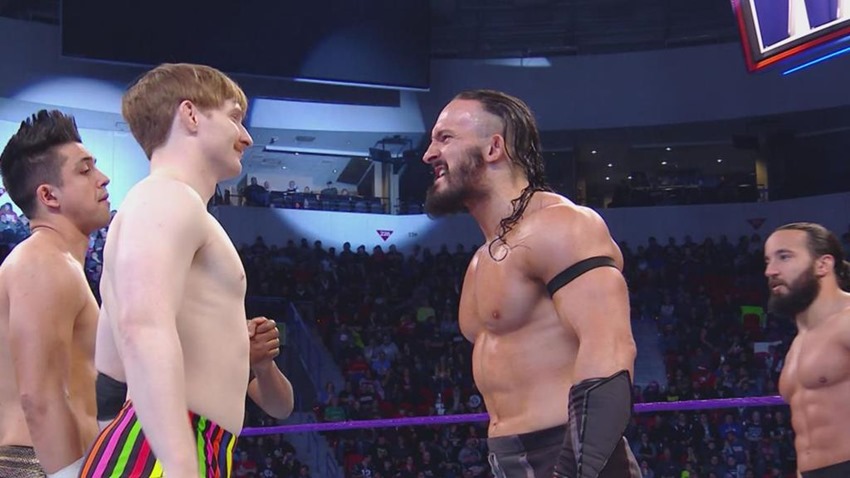 Neville may be the King of the Cruiserweights, but just about everybody in that RAW division is looking to dethrone and take the crown for themselves. In a tag team bout starring the lightweights, the extraordinary Jack Gallagher and TJ Perkins managed to challenge and defeat the king and his knight Tony Nese.
A hard-fought battle, Perkins took the action outside of the ring early on, as Gentleman Jack slowly eased into a groove that synchronised perfectly with his partner. With a Gallagher headbutt sending Neville out of the ring and Perkins knocking out the premier athlete with his patented Detonation Kick, Tony Nese was fair game for a Byzantine submission from the extraordinary one that clinched the match in their favour.
Roman Reigns and Braun Strowman signed their WWE Fastlane contract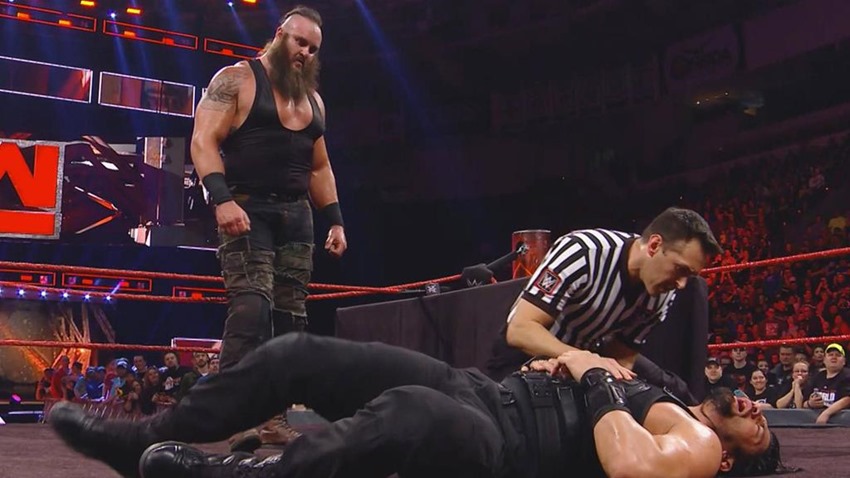 Braun Strowman is on a roll as of late. Having left a trail of destruction across RAW, the destroyer has his sights set on the big dog of the ring next. Roman Reigns ain't backing down either, as the two met for contract signing arranged by general manager Mick Foley. And the two men signed their contracts in a civil manner with absolutely no violence whatsoever making an appearance. Ha, just kiddng.
Reigns and Strowman quickly got physical, with Reigns seemingly having the advantage as he speared the monster amongst men through a fan barricade and security. But Strowman was far from finished, as he rose from the arena and decided to drive Reigns into a turnbuckle with so much force that he snapped an entire row of ropes on tope.
Reigns may have been obliterated in their encounter, but he still had enough strength in him for one final act: Signing his name on the match contract, as he'll still see Strowman at Fastlane this Sunday.
Last Updated: February 28, 2017