WWE Monday Night RAW took place from the Bon Secours Wellness Arena in Greenville, South Carolina. Here's all the action that went down.
Intercontinental Champion Dean Ambrose and Raw Tag Team Champions The Hardy Boyz def. The Miz, Cesaro and Sheamus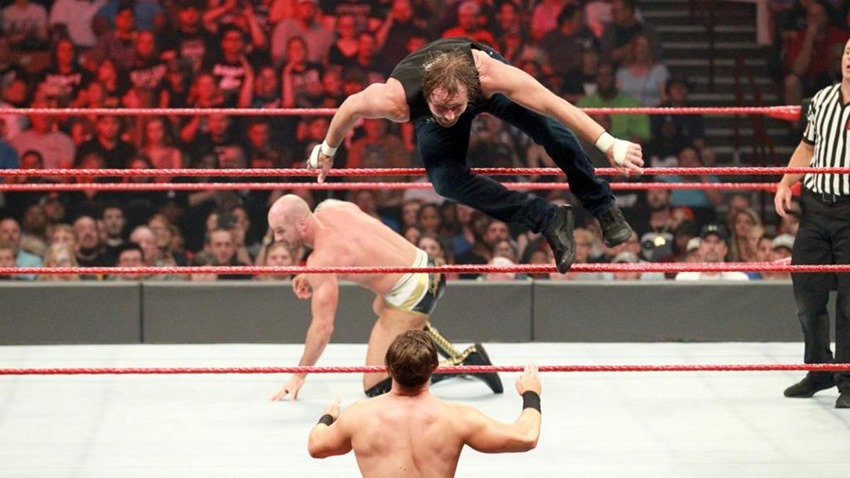 The Miz TV: A segment where WWE Superstars can catch flack from the so-called A-Lister and reply with closed hands in return. RAW opened up with The Miz on the defense once again because of his controversial views regarding the tag team title defense picture, and it wasn't long before reigning Intercontinental champ Dean Ambrose made an appearance.
The solution? An impromptu match between the Extreme Rules opponents, that ended with a Swanton Bomb from Jeff Hardy on top of The Miz.
Elias Samson def. Zac Evans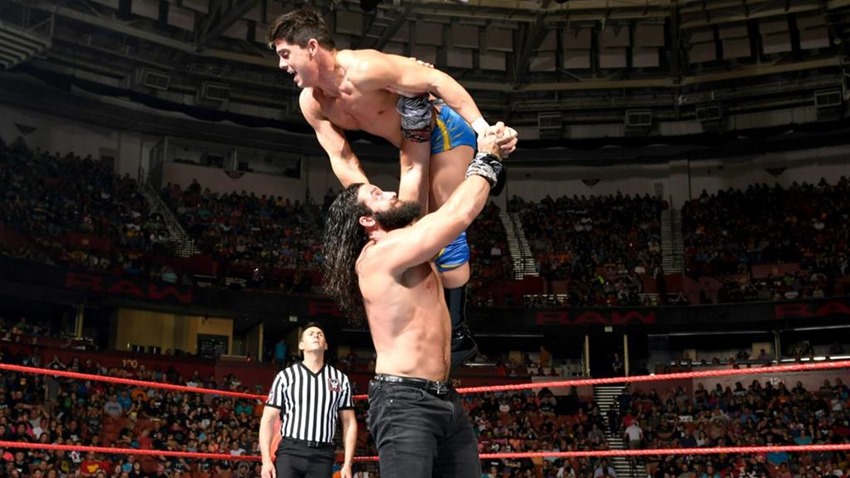 I've got no idea what the endgame is with Elias Samson, as he made short work of some local talent on RAW when he finished him off with a swinging neckbreaker. Next!
Samoa Joe def. Finn Bálor and Bray Wyatt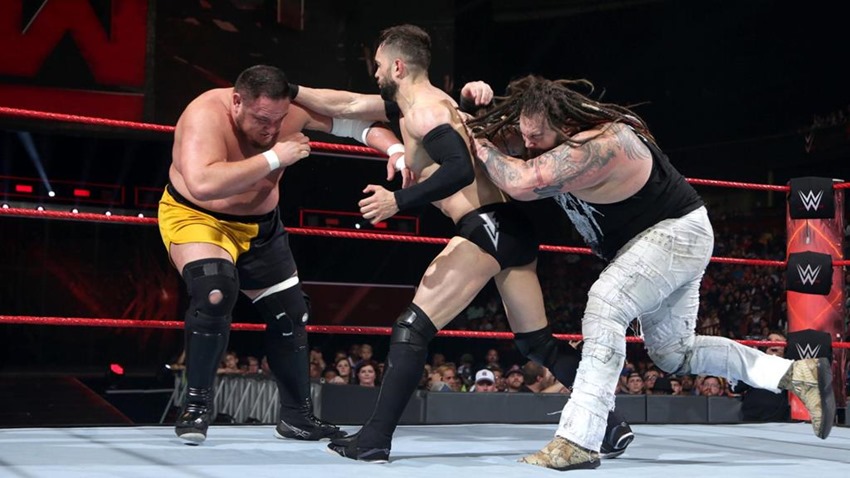 With a Fatal 5-way match scheduled for this Sunday at Extreme Rules, RAW decided to give the audience a taste of things to come with a Triple Threat sample between Samoa Joe, Finn Balor and Bray Wyatt. While the momentum shifted plenty during the bout, it was Samoa Joe who held a definite advantage as he pounded away on the competition. Tentatively allying with Bray Wyatt, the two pounced on Balor and then each other but it was Joe who got the final say when he reintroduced Balor to ring-post pain and pinned Wyatt.
Rich Swann def. Noam Dar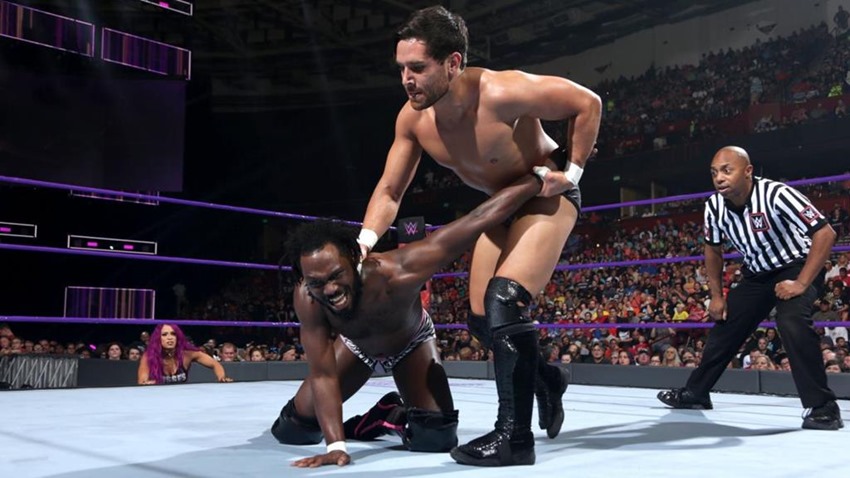 Cruiserweight action was up next on RAW as Rich Swann survived the talent of Noam Dar long enough to lock in a Phoenix Splash for the win. Also, it really helped having some ringside distractions in the form of Alicia Fox and Sasha Banks I guess.
Titus O'Neil def. Kalisto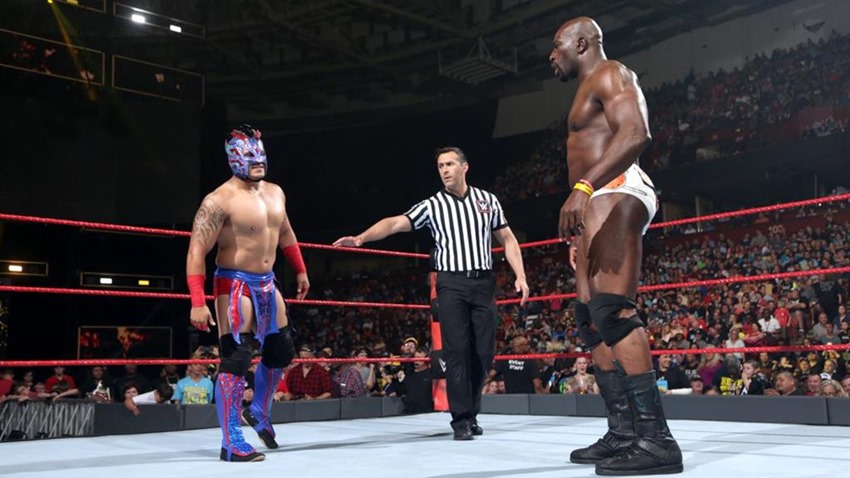 Listen I don't give a toss about this whole "Titus Brand" storyline between O'Neil and Apollo Crews lately, which means that you most likely don't care either. I get you wrestling fam. Kalisto put up a valiant effort but the way way bigger man on RAW triumphed with a roll-up pin and a handful of tights to secure a win.
Raw Women's Champion Alexa Bliss presented "Bayley: This Is Your Life"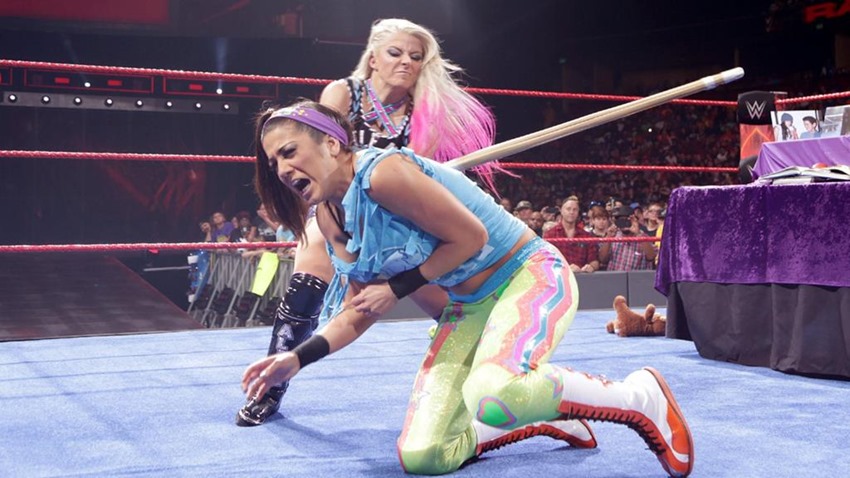 Right, this was weird. Alexa Bliss decided to play some mind-games with Bayley, attempting to expose the former RAW Women's champ as a soft-hearted challenger who didn't have an extreme bone in her body ahead of their Kendo stick match this Sunday at Extreme Rules. Old friends and colleagues were trotted out to reveal aspects of Bayley's life and the whole segment ended with a Kendo stick to the doctor of huganomics, as she beat a hasty and confused retreat.
Enzo Amore was attacked again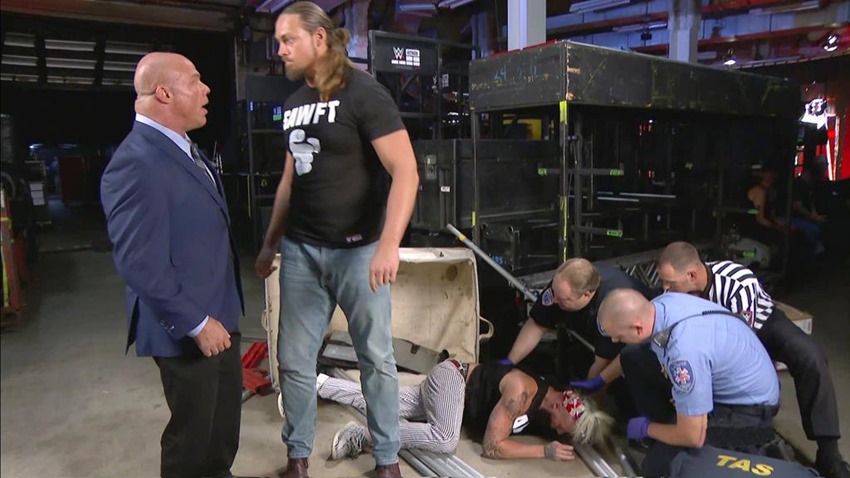 HOW ABOUT DAT? Someone has been attacking Enzo Amore and his pal Big Cass ain't too happy about that. Who's responsible? Certainly not The Revival, who pleaded innocence. But maybe…Big Cass knows more than he lets on regarding the current Enzo attacks, as the inclusion of Scott Dawson and Dash Wilder in this mystery thickened the plot.
Austin Aries and Gentleman Jack Gallagher def. WWE Cruiserweight Champion Neville and TJP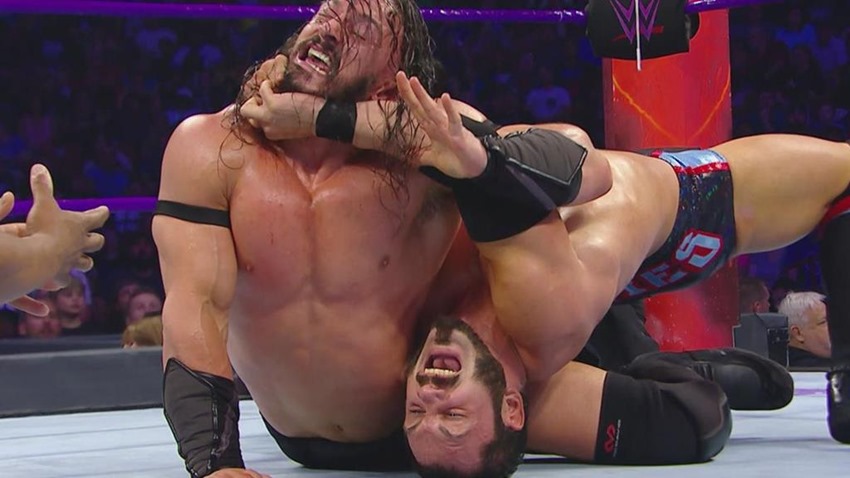 At Extreme Rules, RAW King of the Cruiserweights Neville will once again find himself dealing with Austin Aries in the ring. Before that title match kicks off however, Neville got a reminder just how dangerous Aries was when he clashed with him and his partner Gentleman Jack Gallagher once again. Neville and his partner TJ Perkins gave as good as they got, but it was the Last Chancery finisher of Aries on the king that ended the bout with some major momentum in the tank of the challenger.
Roman Reigns def. Seth Rollins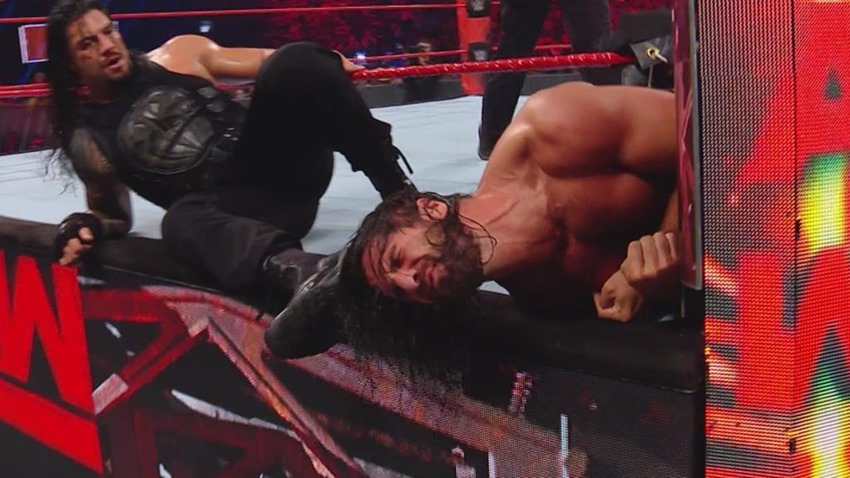 A long time ago, Seth Rollins and Roman Reigns were brothers in The Shield. Last night, they were opponents once again as the two primed each other for their encounter at Extreme Rules with some singles action on RAW. The final preliminary bout amongst the Extreme Rules Fatal 5-Way competitors started with Rollins injuring his ribs on the ring-post thanks to a Drive-By from Reigns, leaving the Architect wounded but no less dangerous.
Reigns would eventually prevail after some hellacious offense by Rollins, dodging a Kingslayer Knee to lock in the Spear and finally put his former Shield-brother down for the count.
Last Updated: May 30, 2017