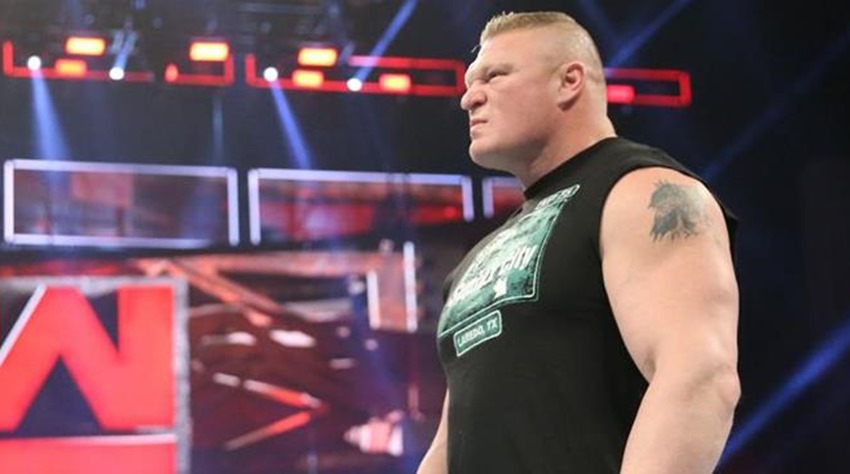 WWE Monday Night RAW took place this week from the Laredo Energy Arena in Laredo, Texas. Here's all the action that went down.
Sami Zayn defeated U.S. Champion Chris Jericho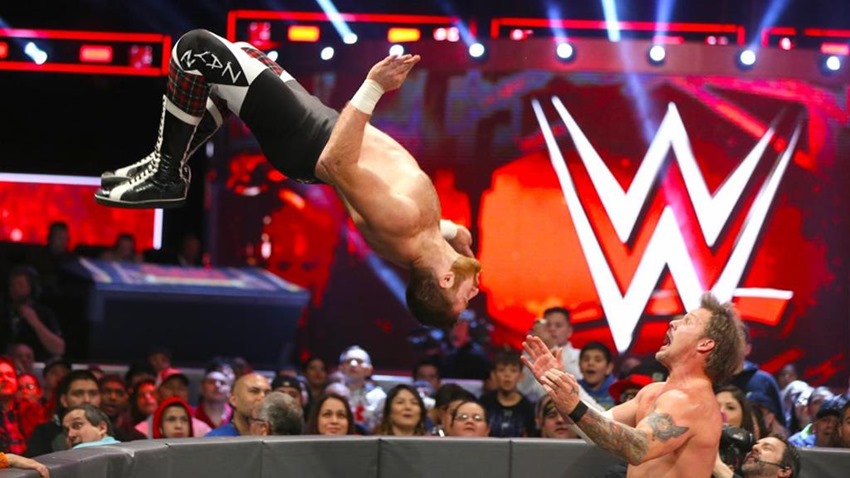 Chris Jericho may not have walked out of the Royal Rumble with a chance to headline Wrestlemania, but at least he still had his US Championship right? But on a post-Rumble edition of RAW, Y2J had to face the high-flying Sami Zayn in a non-title match that had the Jericho ducking and dodging some risky top rope moves.
Zayn was on fire however, eventually wearing Jericho down and planting a Helluva kick on the champ, earning a three-count and a step towards someday challenging for the belt.
Tony Nese defeated Mustafa Ali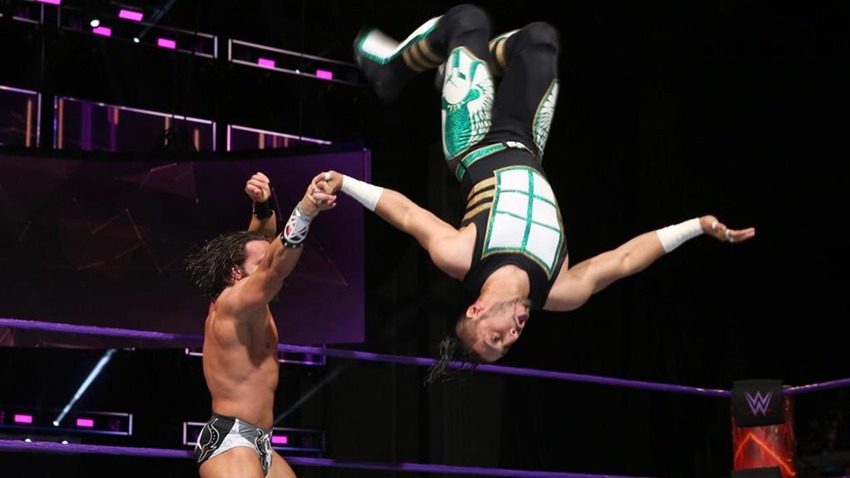 Mustafa Ali my have made an impact on RAW last week when he debuted, but his sophomore effort resulted in the cruiserweight coming up short against the experienced boots of Tony Nese. More of a brawl than a display of athleticism, Nese clobbered away at Ali and finished him off with a running knee to the head.
Raw Commissioner Stephanie McMahon confronted Seth Rollins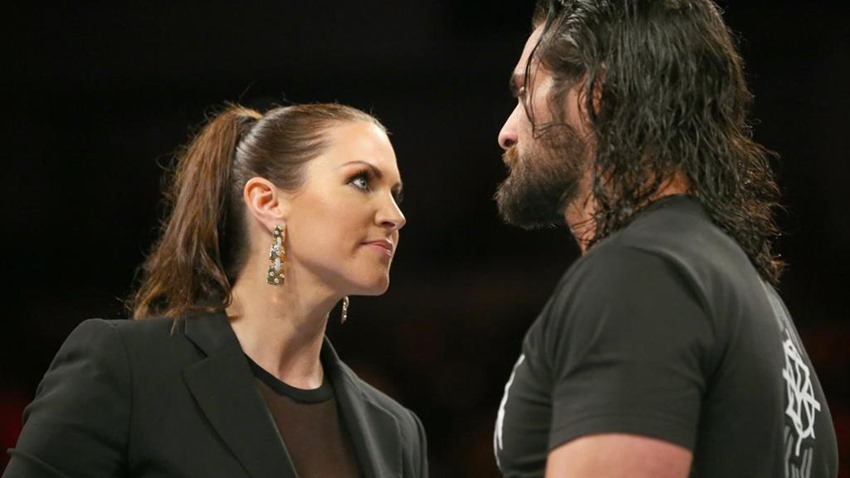 If there's one thing that Seth "Freakin'" Rollins is, it's tenacious. With the Royal Rumble a bust, the Architect decided to crash the San Antonio edition of NXT: Takeover as he demanded that Triple H show himself for some long overdue retribution. How did the King of Kings respond to that? By having Rollins tossed out by security and eliminated from the rumble before it even began.
Seething with defiance, Rollins confronted RAW Commissioner Stephanie McMahon in the RAW ring to give the man what he wanted: A one on one match with the Game that would happen later on that night on RAW.
Bayley, Cesaro and Sheamus defeated Raw Women's Champion Charlotte Flair and Raw Tag Team Champions Luke Gallows and Karl Anderson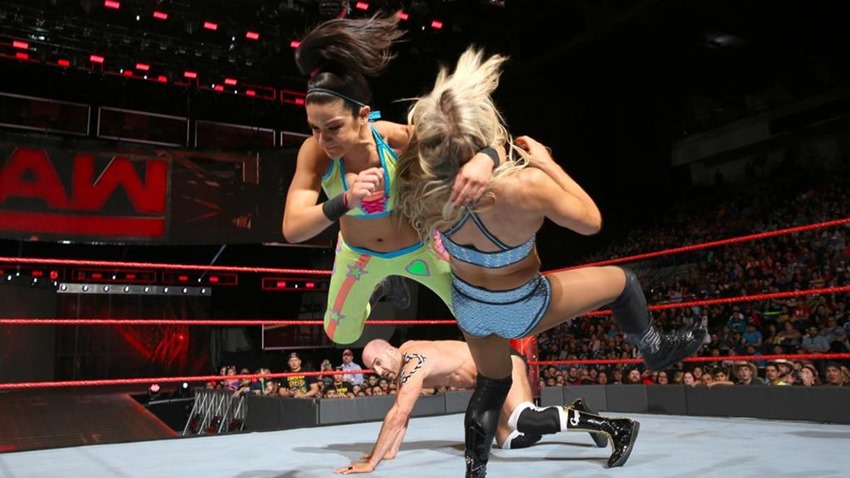 The Royal Rumble was a good night to be a heal. Charlotte increased her streak of pay per view wins to 16, while Karl Anderson and Luke Gallows finally walked out of a match with tag team gold adorning their waists. And last night on RAW, the losers of those matches were looking for some payback. As Bayley, Cesaro and Sheamus hit the ring, it was with a goal of earning back some respect after their disastrous Rumble encounters, and the trio didn't disappoint.
The champs may have used every trick in their books to maintain a lead, but the tables soon turned when Cesaro and Sheamus cleaned the ring, giving Bayley time to escape a Figure-Eight leglock and lock in the Bayley-to-Belly suplex for the win.
Rich Swann crashed Neville's WWE Cruiserweight Championship coronation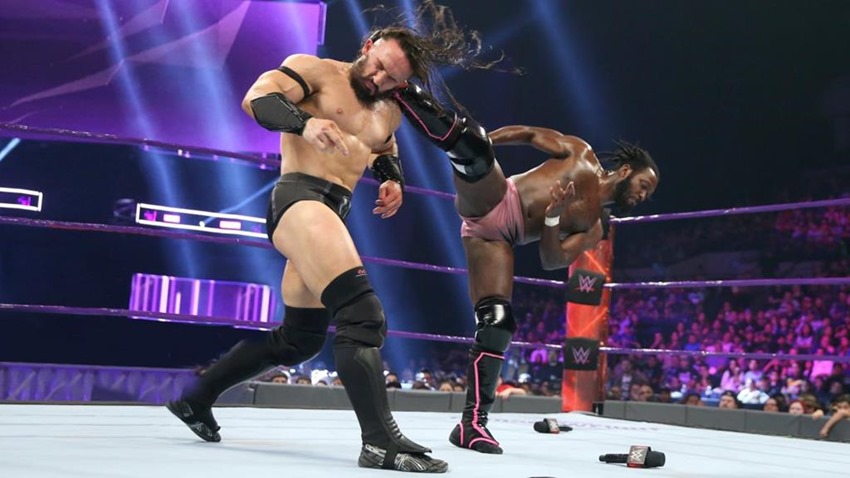 It's true! It's damn true! Neville is now the latest cruiserweight to hold the gold on RAW. It's just a pity that the so-called king of that division had his coronation crashed by Rich Swann, as the former champ hit the ring to remind Neville that a rematch was on the way. A reminder that was delivered via ye olde boot, as Swann sent Neville running.
Braun Strowman defeated WWE Universal Champion Kevin Owens via Disqualification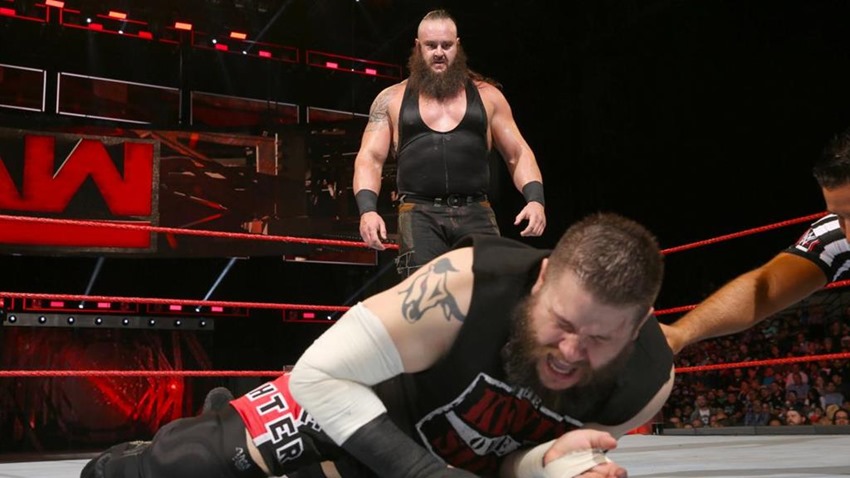 Kevin Owens may have walked out of the Royal Rumble with his title intact, but it was done so by the skin of his teeth. Even worse? Braun Strowman was there to collect on a promise made ages ago, as he was due a title match against the Prizefighter. And while Owens may have put up a solid defense that staggered the gift of destruction, Strowman wasn't down for long and began dismantling the champ.
It looked like RAW would have a new Universal champion, but a Superman Punch outta nowhere from Roman Reigns on Strowman delivered some sweet payback via a DQ, retribution for his inteference in Reigns' title match at the Rumble. With the bell rung and Strowman's chance at being champ wasted, Reigns took the fight to the outside of the ring, knocking down the destroyer of men with a Spear. And then he speared Owens for good measure as well.
Brock Lesnar challenged Goldberg to a match at WrestleMania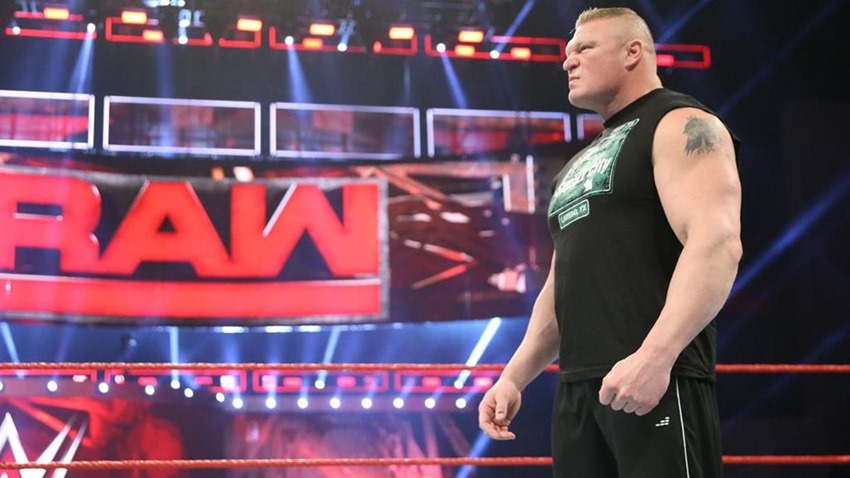 Brock Lesnar may be known as the beast incarnate, but he's a beast with two black marks on his record that he wants erased: Two back to back losses against Goldberg from his career, that has the F5-machine shaking with rage. And Lesnar has had enough. With his advocate Paul Heyman by his side, Lesnar's challenge was simple: One more match at Wrestlemania between himself and Goldberg, that will finally settle the score between the two titans once and for all.
Nia Jax defeated Sasha Banks via Match Stoppage
Nia Jax ran rampant all over the frame of Sasha Banks at the Royal Rumble, and their RAW rematch was no different. Despite a spirited attempt to stop Jax for good, Nia delivered more pain to the injured knee and frame of Banks, disregarding the referee orders to release the hold. The ref sensing danger, called the match off but Jax was too busy delighting in the suffering of Banks to give a damn.
Enzo Amore and Big Cass defeated Rusev and Jinder Mahal in a Tornado Tag Team Match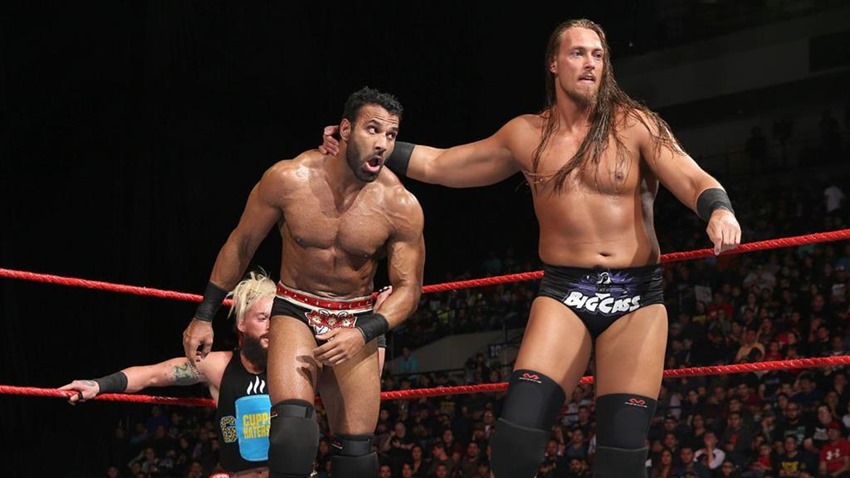 There's a special kind of madness that goes into a Tornado Tag Team match, as both teams ditch the rule of having only one legal man in the ring and proceed to clobber each other senseless. Last night's bout of that variety was no different, as the realest guys in the room used the match scenario to maximum effect, teaming up and clobbering Rusev and Jinder Mahal with style and attitude. And it was a match that could only end with a Bada Boom Shakalaka that left the ring shaking.
Samoa Joe attacked Seth Rollins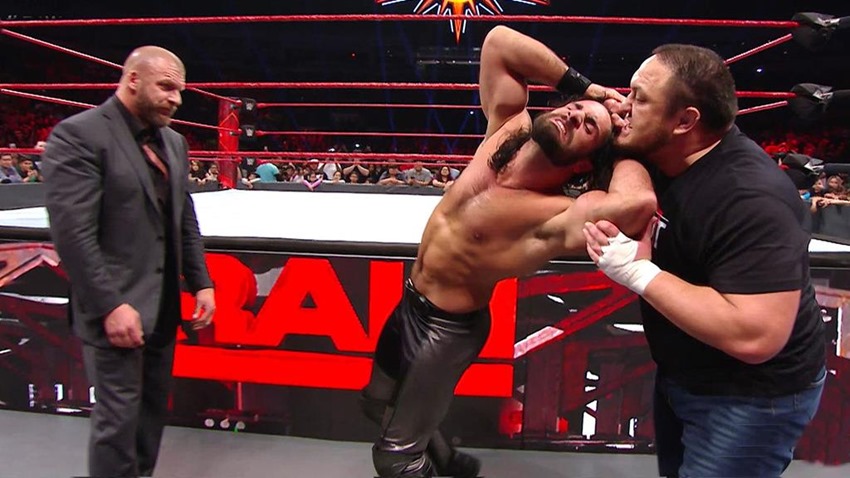 Seth Rollins wanted Triple H. And Seth Rollins got Triple H. As well as some extra pain in the form of Samoa Joe. Rollins may have been ready for a fight, but The Game first hit the ring to declare that his former protégé was nothing more than a failure, a tool that Triple H no longer needed. And while Triple H was admonishing Rollins, two-time NXT champion Samoa Joe decided to get involved, applying a trademark Coquina Clutch onto the architect that nobody saw coming as the Cerebral Assassin left RAW with a smile on his face.
Last Updated: January 31, 2017