WWE Monday Night RAW took place from the PPG Paints Arena in Pittsburgh, Pennsylvania. Here's all the action that went down.
Universal Champion Brock Lesnar and Paul Heyman confronted Raw General Manager Kurt Angle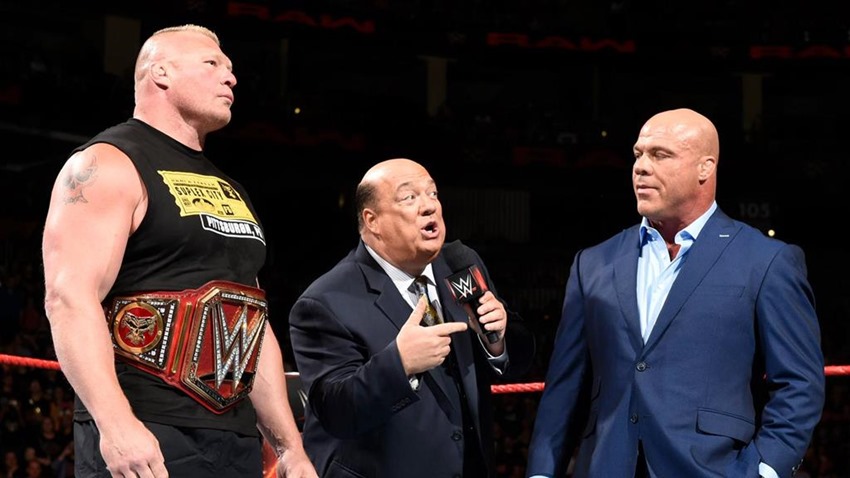 Brock Lesnar ain't happy. RAW Kicked off with the Beast Incarnate hitting the ring, as his advocate Paul heyman accused general manager Kurt Angle of sanctioning a match that was next to impossible for Lesnar to win. Believing himself to still be one hell of a main event draw, Heyman revealed that Lesnar had come to a shocking decision: Should the mayor of Suplex City lose his title at Summerslam, he'd exit the WWE for good.
The Hardy Boyz def. Luke Gallows and Karl Anderson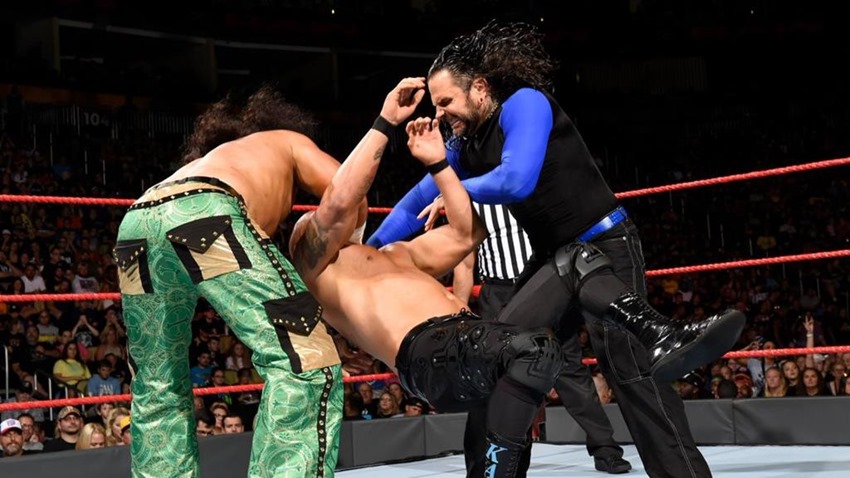 When it comes to finding new contenders for the WWE RAW tag team titles held by Seamus and Cesaro, it looks like the entire division is being turned up to 11 as the likes of The Hardy Boyz and the Revival have all picked up massive wins over each other lately. This week saw the good brothers defeated by the Hardy Boyz, after a massive brouhaha that ended with a Twist of Fate and a Swanton Bomb.
Looking for some action of their own, the Revival started a brawl at the top of the arena, which Luke Gallows and Karl Anderson also jumped into. Pure chaos, Gallows found himself shoved into LED boards while Scott Dawson felt the full brunt of a pair of Twists of Fate, while Dash Wilder and Karl Anderson got shoved off the stage.
Rich Swann, Cedric Alexander and Akira Tozawa def. TJP, Ariya Daivari and Tony Nese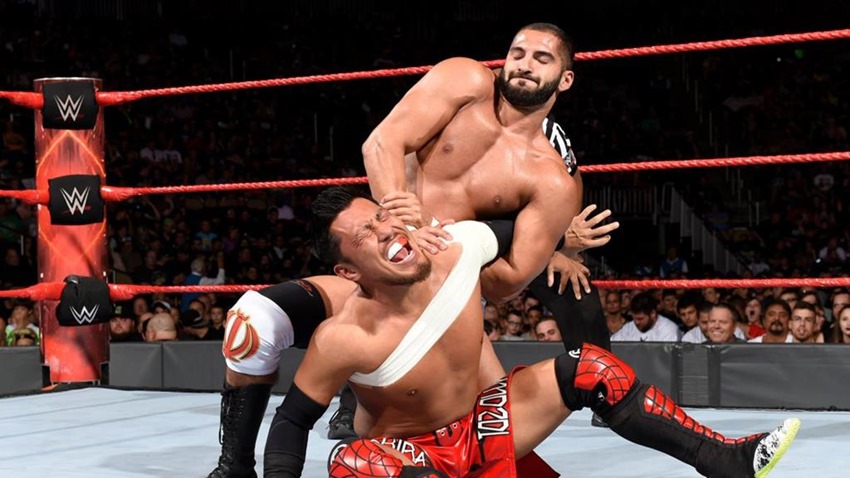 In cruiserweight action, Akira Tozawa powered through an assault from Ariya Daivari, Tony Nese and TJP, setting up the rest of his team for victory. Scoring a senton on TJP and a sneaky tag, Tozawa's plan saw the team of lightweight top-rope monsters romp home to victory. Albeit, at the cost of a nagging shoulder injury for Tozawa.
Jason Jordan appeared on "Miz TV"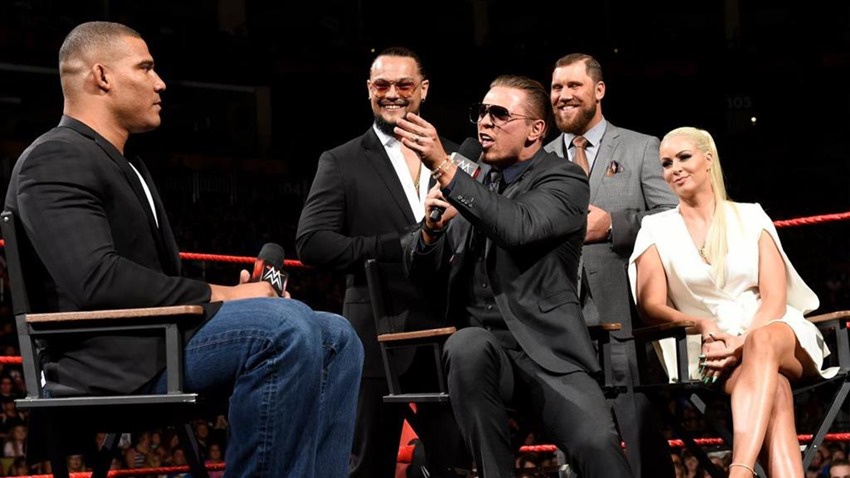 Looking for an "exclusive", The Miz decided to make RAW general manager's son Jason Jordan a member of his Miztourage, because surely the preferential treatment that the son of the former Olympic champion would mean good things for the A-Lister, right? Nope! Jordan refused the offer, leaving the Miz livid, as his mouth ran wild and he decided to drop a cheap shot on Jordan.
Bad move, as Jordan responded with belly-to-belly suplexes to the awesome one and his entire team, littering the ring with their bodies. The straps are indeed off.
Seth Rollins def. Raw Tag Team Champion Sheamus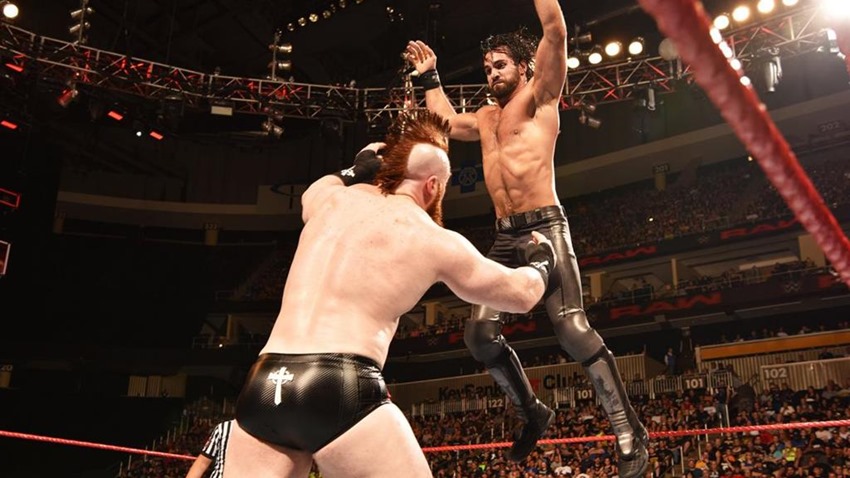 Deciding to challenge Sheamus and bring the great white down to size, the Kingslayer managed to get a win with a sneaky roll-up but quickly found himself outnumbered when Cesaro pounced on the former champ. Under assault by both RAW tag team champions, Rollins' rescue came in the form of Dean Ambrose, but salvation was short-lived as the lunatic fringe absorbed a neutraliser for his efforts.
Still, it looks like it may be time to once again believe in the Shield.
Finn Bálor attacked Bray Wyatt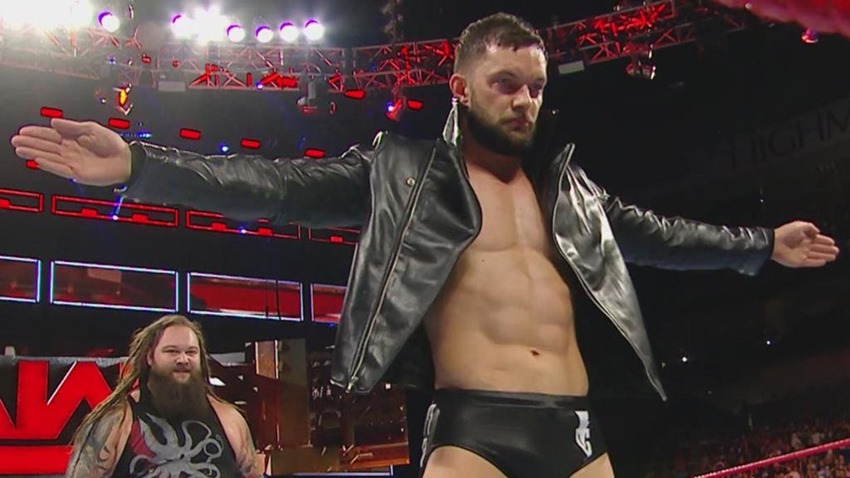 Having had enough of Bray Wyatt's games, Finn Balor struck back against the Reaper of Souls, interrupting a sermon and sending Wyatt packing. Looks like Wyatt may have awoken a demon again.
Roman Reigns def. Samoa Joe and Braun Strowman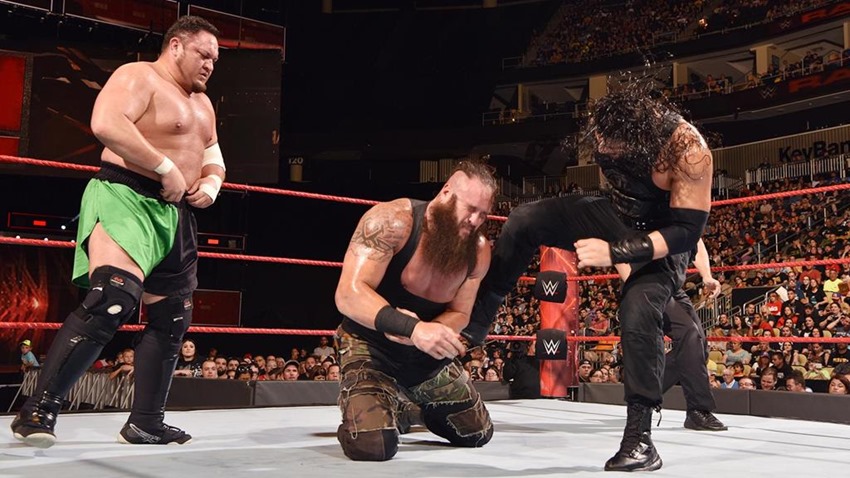 The WWE Universal Title may be defended in a Fatal Fourway at Summerslam, but last night was a taste of things to come as all contenders to Brock Lesnar's throne found themselves facing one another in a Triple-Threat on RAW last night. A massive conflict, the match was anyone's game at any point as Coquina Clutches, Superman Punches and big slams ran wild.
Braun Strowman looked set to win when he grabbed the ring steps and decided to finish off Reigns, but the big dog jumped back to life with a Superman punch, knocking the steel steps out of Strowman's mighty hands and used them to knock the gift of destruction out of the ring. With Strowman out of commision, that only left Samoa Joe to eat a massive Spear as Reigns picked up a gigantic win ahead of Summerslam.
Elias Samson def. Kalisto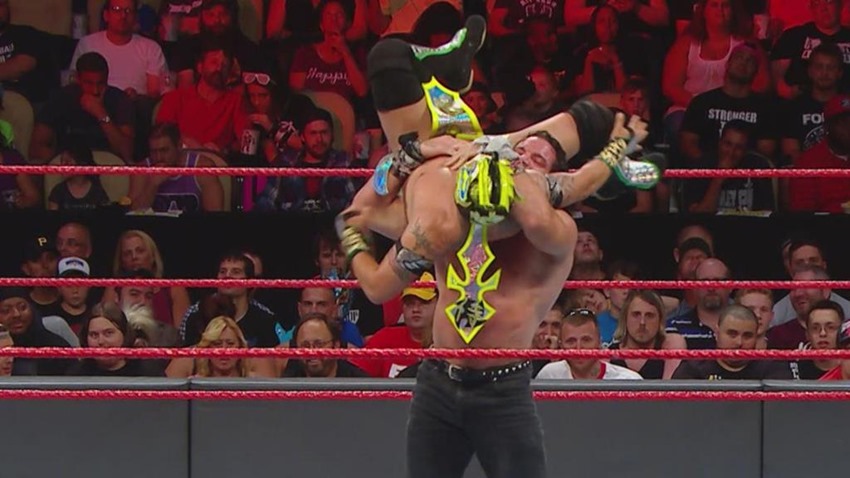 The King of Flight found himself grounded by the wandering balladeer, as Elias Samson played a sweet tune of pain that ended with the Luchador in a rolling neckbreaker finisher that finally has a name: The Drift Away. Ouch.
Bayley def. Nia Jax via Count-out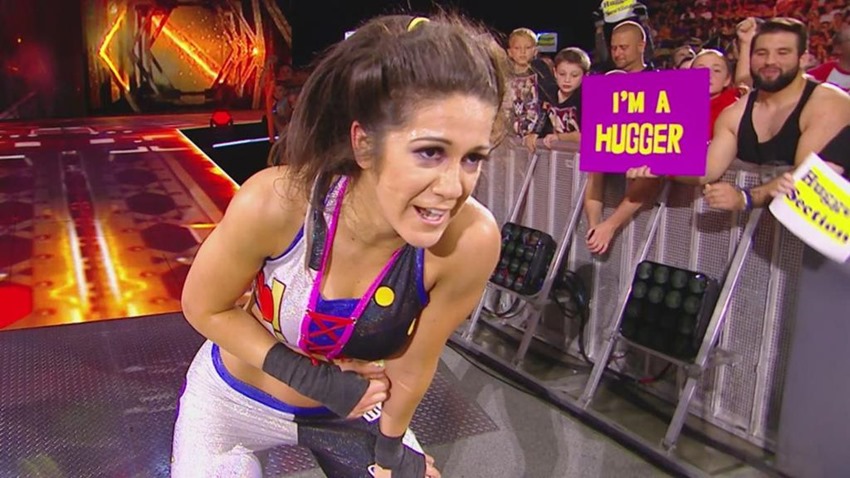 What happens when the unstoppable force collides with the immovable hug machine? You get Nia Jax vs Bayley, as the number one contender found herself taking the fight outside of the ring and earning a count-out victory after she manoeuvred Jax into the steel steps, despite some inteference from RAW Women's champ Alexa Bliss at ringside.
Big Cass def. Big Show via Disqualification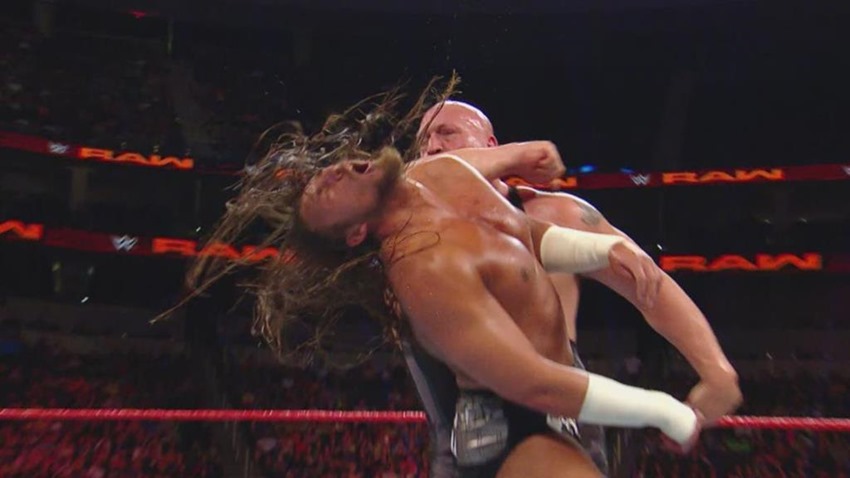 Two giants, one ring. The Big Show has been on a mission to teach Big Cass a thing or two with respect, and last night the two titans got the chance to do so. Trading massive blows and slams, Big Cass seemed to have the advantage as he wore down the giant and sent him flying with a big boot to the head. Deciding to stop his former partner from doing anymore damage to the Big Show, Enzo Amore pounced onto Cass's back and earned a beatdown for his efforts.
A DQ win in the bag, a cocky Cass found himself on the receiving end of a KO punch from Show, that brought the giant down a peg.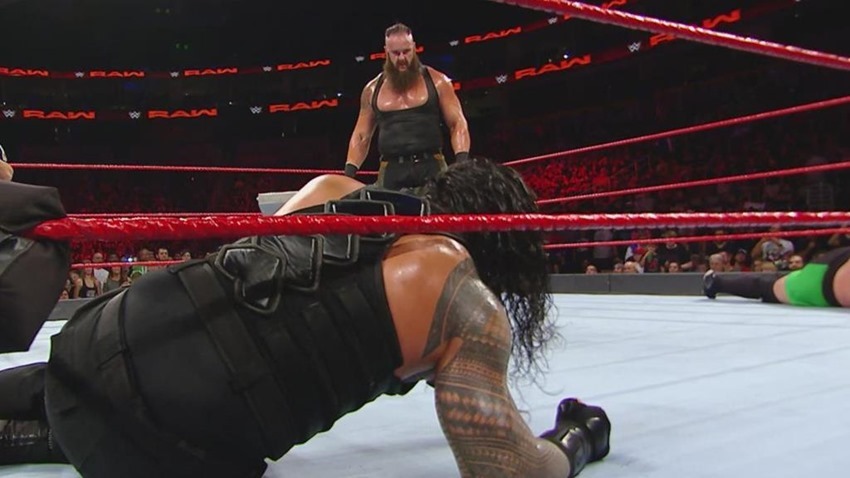 Last Updated: August 1, 2017