The first episode of RAW after Money In The Bank took place at the Talking Stick Resort Arena in Phoenix, Arizona. Here's all the action that went down.
Opening segment
New WWE World Heavyweight Champion Dean Ambrose pulls up to the RAW arena, almost forgetting his fancy new belt in the cab. In the RAW ring, Ambrose cuts a promo on his victory at Money In The Bank, which is quickly interrupted by Roman Reigns. Reigns wants a rematch, but so does Seth Rollins who also makes an appearance.
Shane McMahon pops up to play middle-man, and announces that Reigns will face Rollins tonight to decide who will face Ambrose later that night on RAW.
Sami Zayn defeated Kevin Owens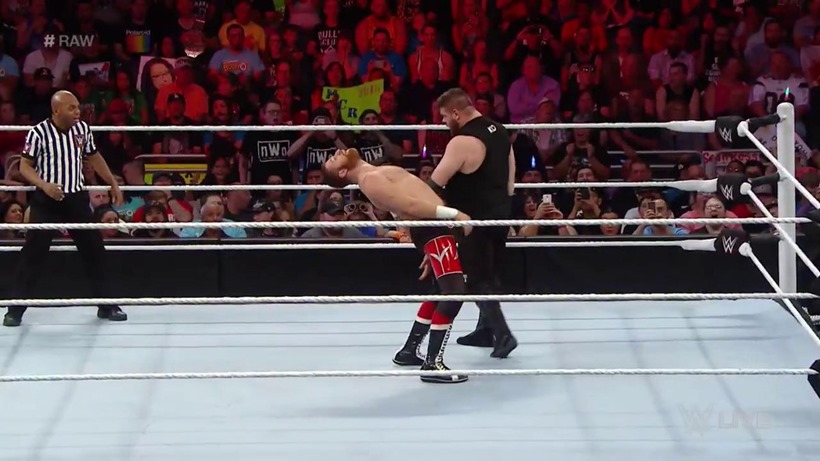 A slobber-knocker of a match as Owens and Zayn go to the outside very earlt on, before jumping back into the ring. Owens eventually went for the Pop Up Powerbomb, but Zayn reversed it into a roll-up, scoring the first win on RAW for the night. And then Owens beat down on him after the bell had rung. Sore loser hey?
The search for a Smackdown general manager continues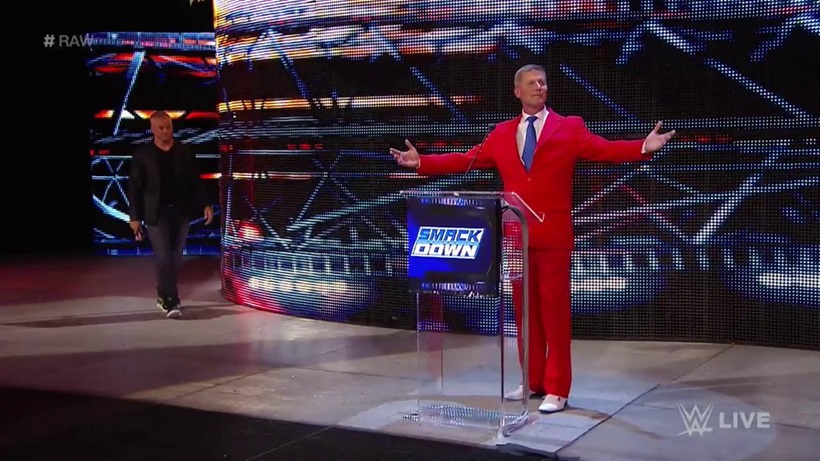 With John Laurinaitis of all people. JL says that he wants to be in charge of Smackdown after the brand split, but Shane McMahon has other ideas for him, sending JL further back into the depths of the backstage area. And then Enzo and Big Cass appear to rub it in.
Enzo and Cass defeated The Vaudevillains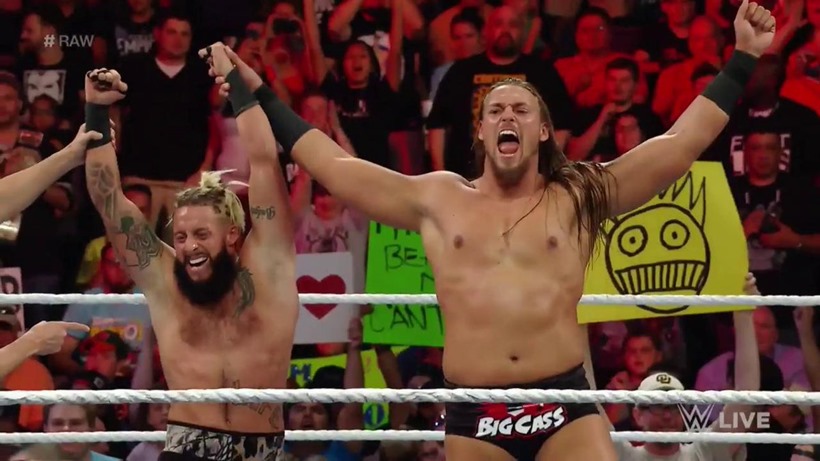 Despite having the upper hand at the start of the match, a hot tag from Big Cass pretty much cleared the Vaudevillains out of the ring. Enzo and Cass finished the short match with a Bada Boom, picking up a quick victory on RAW.
AJ Styles is in the ring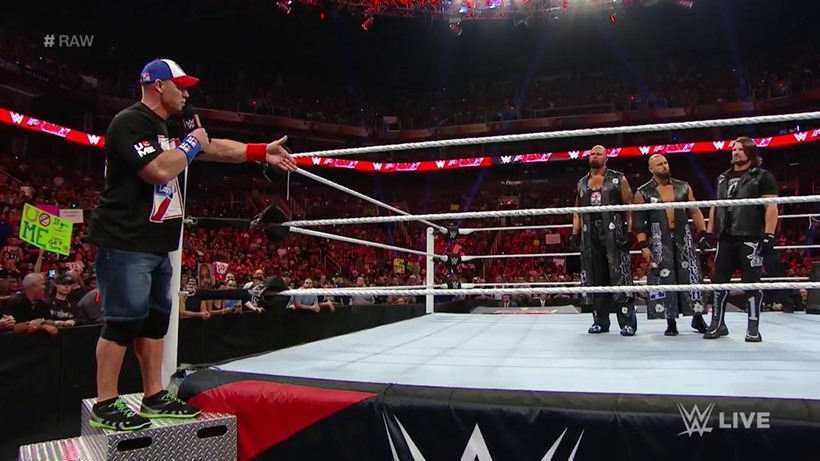 And he's not happy with how his Money In The Bank match against John Cena was won thanks to some inteference from The Club. Karl Anderson and Luke Gallows hit the ring, saying that they were totes just trying to help. AJ says that they need to apologise to Cena, signalling for him to appear. Cena pops up, claiming that he doesn't need an apology. AJ tries to make amends, saying that Cena can fight either Gallows or Anderson tonight, but Cena doesn't care and blahblahblah Cena vs Anderson is is locked in for the night.
John Cena defeated Karl Anderson via disqualification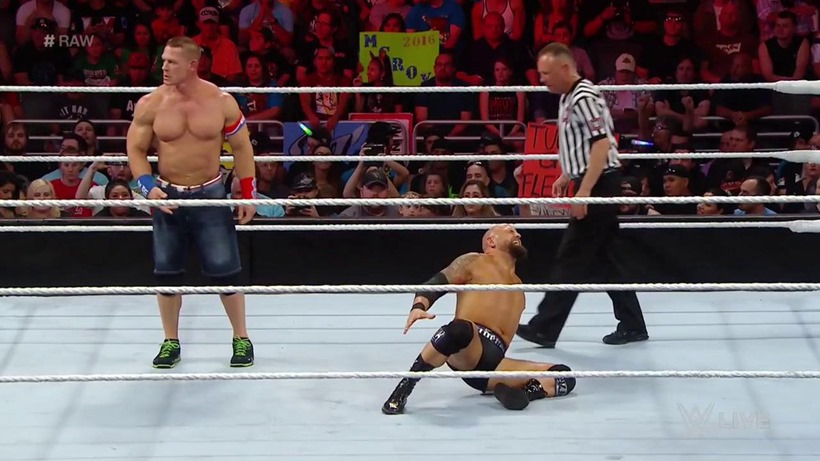 And of course there was inteference, as AJ and Gallows rushed the ring the second that it looked like Cena was about to pin Anderson for the three-count. After a beatdown, the Club hits the Magic Killer finisher on Cena, and AJ throws in a Styles Clash for good measure.
Backstage
Becky Lynch is talking about Natalya turning heel on her at Money In The Bank. BAM! NATALYA ATTACKS FROM BEHIND!
Baron Corbin defeated Zack Ryder
In news that won't surprise anyone, Zack Ryder lost a RAW match to Baron Corbin, after the big man locked in the End of Days finisher.
Charlotte defeated Paige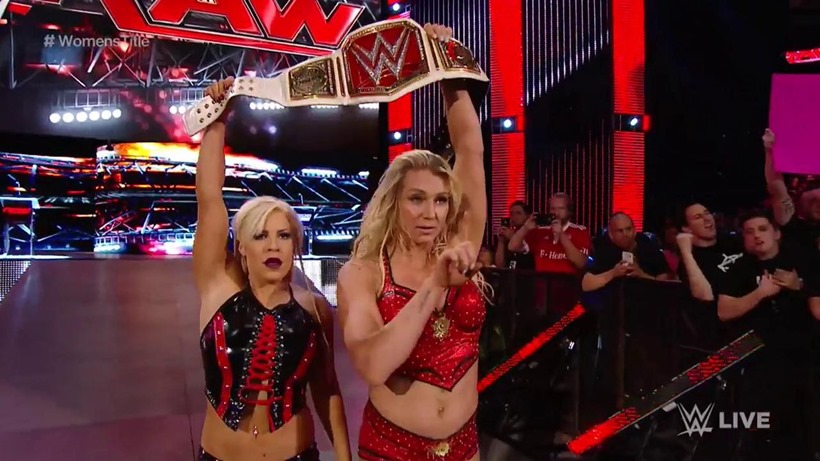 With the WWE Women's Championship on the line, Charlotte went for a quick win with some early pins that only earned tw-counts Paige countered with kicks, knees and a fallaway slam, but Charlotte remained in control after some top-rope antics. A distraction resulted in Charlotte picking up the win with Natural Selection, and a post-match beatdown on Paige would have gone on and on if it wasn't for Sasha Banks saving the day.
Bray Wyatt is back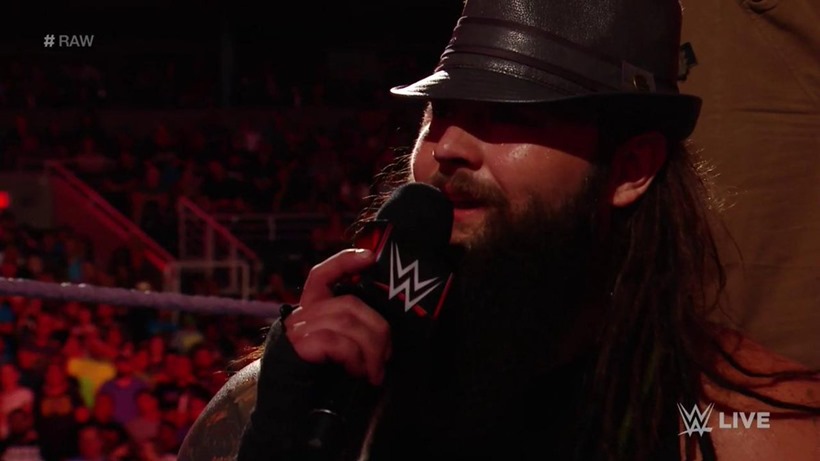 The man of a 1000 truths and his family is back in the ring, and the New Day are there to mock them. Bray Wyatt claims that he has seen the future of The New Day, a future where they will fall. Well alright then.
Rusev vs Titus O'Neil ends in a No contest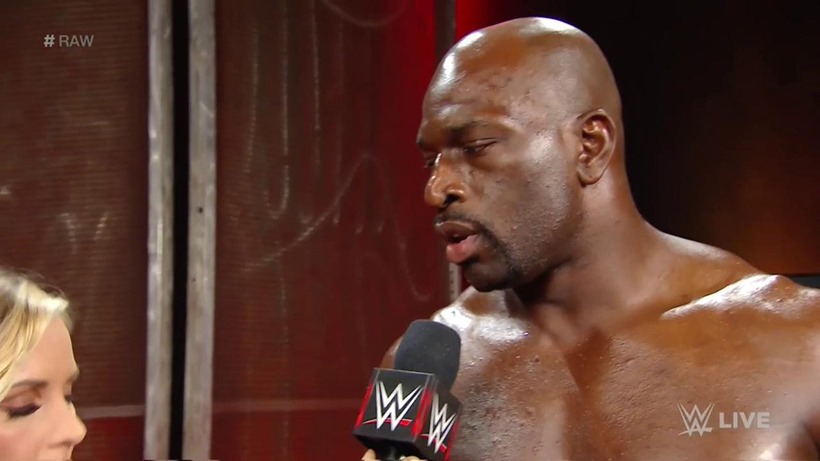 As Rusev makes his entrance on RAW, Titus O'Neil gives an interview backstage about his anger over the Bulgarian brute disrespecting his kids at Money In The Bank. Titus initially lays out Rusev, taking the match outside before the bell even rang. Having enough of this, Rusev quickly hightails it out of the RAW arena.
Backstage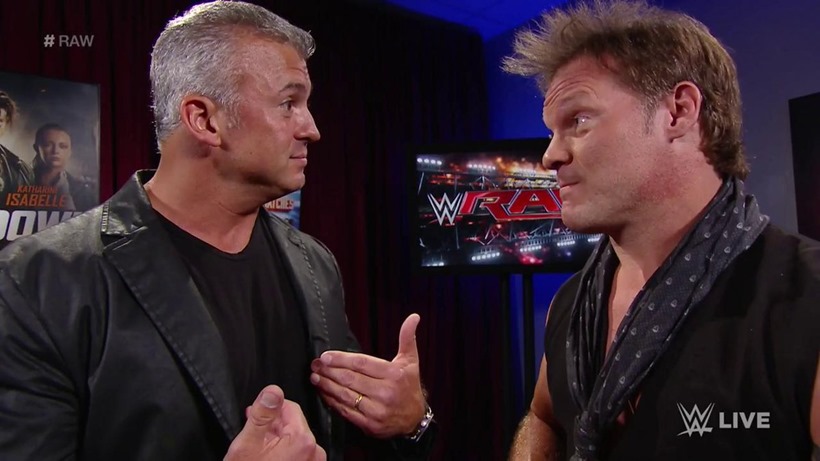 Shane McMahon is chatting with Chris Jericho, and Y2J claims that Shane is clearly looking to do him in. Jericho claims that he deserves a shot at Ambrose's world title, because allowing that lunatic to become champion was "a stupid move by a stupid idiot." Shane isn't having any attitude on his watch however, and tells Jericho to deal with it.
Seth Rollins vs. Roman Reigns ended in a No Contest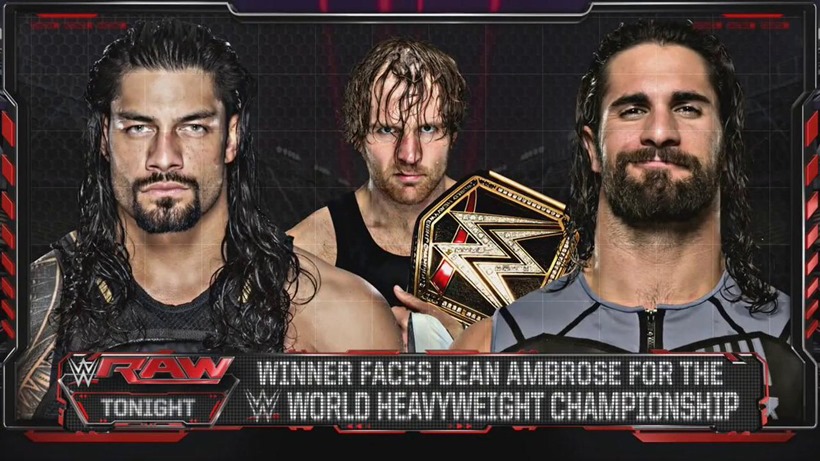 With Dean Ambrose on commentary, the match to determine a number one contender on RAW began! Reigns and Rollins quickly went outside the ring, brawling around the announce table and back into the squared canvas. They brawled and brawled some more, throwing dropkicks and neckbreakers at each other, with Rollins starting to earn more momentum.
A Superman punch from Reigns, a suicide dive from Rollins and on it went as the match took its toll. Reigns managed to spear Rollins across the top of the Spanish announcers table (MADRE DE DIOS!), with both men being counted out by the ref. Shane McMahon then appeared, saying that this isn't how a number one contenders match is supposed to end. Which prompted Ambrose to grab a mic, and claim that he'd fight both men on the same night.
And there we have it, a triple-threat match for the world title was setup for the next pay-per-view, Battleground. Ambrose ended the night by giving a Dirty Deeds finisher to Reigns and Rollins, standing tall in the ring as RAW wrapped up for the night.
Last Updated: June 21, 2016