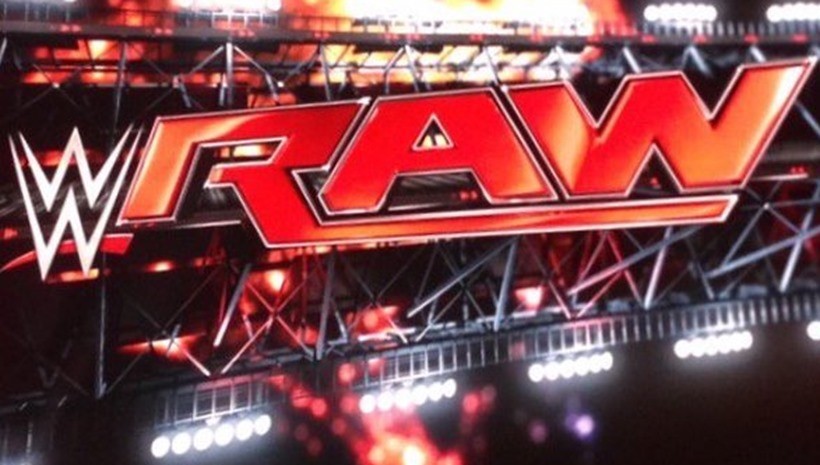 WELCOME…TO MONDAY NIGHT RAW! This week's WWE RAW took place in Chicago, illinois, marking just four more weeks until Wrestlemania 32 kicks off. Here's what went down inside the WWE ring.
Opening segment
Shane O'Mac! Shane McMahon's music hits, and the high-flying businessman arrives to cut a promo, referring to his father as an "egomaniacal, miserable old bastard." Shane talks about how Vince is no longer in touch with the WWE fans and his own son. Shane also talks about his upcoming match with the Undertaker, AND THEN!
The lights go out and a familiar gong is heard throughout the stadium. It's all a sneaky trick however, as Vince McMahon power-struts down to the ring, not the Undertaker. After a little more mental abuse, Vince calls in his security to escort Shane out of the building, who in turn find their faces being escorted by Shane's knees and fists. Shane ends his promo, by escorting himself out of the ring, with the Chicago crowd going nuts for him.
Kevin Owens defeats Neville
After starting off strong, Kevin Owens found himself thrown outside of the ring by Neville and nailed with a Shooting Star press from the top rope. Neville would continue that momentum with another Shooting Star press once Owens was back in the ring, but it was KO who would steal victory that night after a Small Package roll-up that came out of nowhere. After the bell rung, Owens congratulated Neville with a heart-warming series of attacks from behind.
Sami Zayn would save the day however, preventing KO from hitting a Piledriver on Neville outside the ring. Best buds!
Summer Rae defeats Brie Bella
.@SashaBanksWWE cashes in with the #BankStatement for the victory! #RAW pic.twitter.com/jkPBgl4MDj

— WWE (@WWE) March 8, 2016

Just moments after the bell had rung, Lana's music hit, distracting Brie Bella long enough for Summer Rae to roll her up into a small package pin and get the win. After the bell had rang, Lana did appear, getting into the ring and jumping Brie Bella.
Sheamus, Rusev and Wade Barrett defeat Dolph Ziggler
After getting on the wrong side of Stephanie McMahon, Dolph Ziggler found himself booked into a tag-team elimination match. Only problem though, was that he had zero partners to tag in against the League of Nation members. Ziggler managed to pin Barrett to win the first elimination, but Sheamus would stop his momentum with a Brogue Kick that finished the match off for good.
Sasha Banks and Becky Lynch defeat Naomi and Tamina
Sasha Banks would emerge victorius, following a Backbreaker with a Banks Statement submission to make Becky Lynch tap out. With the match finished, Charlotte would appear to lay both Divas out.
Big E and Kofi Kingston defeat Chris Jericho and AJ Styles
Chris Jericho and AJ Styles had early control of the match, sending the New Day team outside of the ring with some well-timed moves. The match momentum would shift however, as Big E and Kofi Kingston started landing punishing double-team attacks on Jericho. AJ Styles would eventually hit a Moonsault reverse DDT for a so-damn-close two-count, but victory went to the New Day after Big E reversed Jericho's Codebreaker into the Big Ending.
And that was it for Y2AJ, as Jericho set up some heel heat after knocking out AJ Styles with a trio of Codebreakers.
CODEBREAKER!! NO!!
It's the #BigEnding from @WWEBigE, and #TheNewDay retain their #TagTitles!! #RAW pic.twitter.com/lZCpQWdIgL
— WWE (@WWE) March 8, 2016
Kalisto defeats Tyler Breeze
#SalidaDelSol, and it's another victory for the US Champion!! @KalistoWWE @MmmGorgeous #RAW pic.twitter.com/sxhb0oRxZV
— WWE (@WWE) March 8, 2016
A quick match, that ended with Kalisto landing the Salida Del Sol on Breeze off of the turnbuckle for the win.
Ryback defeats Curtis Axel
Either man could have that night, but it was the ever-hungry Ryback whose hand was raised in the end after hitting the Shellshocked finisher.
Dean Ambrose defeats Bray Wyatt via Disqualification
The #EaterOfWorlds @WWEBrayWyatt has stepped inside the #AmbroseAsylum… #RAW #AmbrosevsWyatt https://t.co/I0257hiIEQ

— WWE (@WWE) March 8, 2016
Wyatt would dominate the early stages of this match, dishing out plenty of damage to Dean Ambrose, nailing him with a Rock Bottom on the guard rails outside the ring. Back inside, Ambrose would start a comeback and was on the verge of victory, but inteference from the Wyatt family put an end to those plans from the renegade.
DIRTY DEEDS!! @TheDeanAmbrose has knocked out The Game!! @TripleH #RAW pic.twitter.com/eTYQONrRtS

— WWE (@WWE) March 8, 2016
After the traditional Wyatt family beatdown, Triple H appeared, ready to dish out some more pain before the Roadblock event this Saturday. Surprise! Ambrose popped up, hit Triple H with Dirty Deeds and stole his championship belt for a very cool finish to Monday Night WWE RAW. Also, this happened:
The best worst dreams always end with @RealBoogey! #TheECShow @Christian4Peeps pic.twitter.com/810v9wJtIw

— WWE Network (@WWENetwork) March 8, 2016
OOGIE BOOGIE BOOGIE!
Last Updated: March 8, 2016