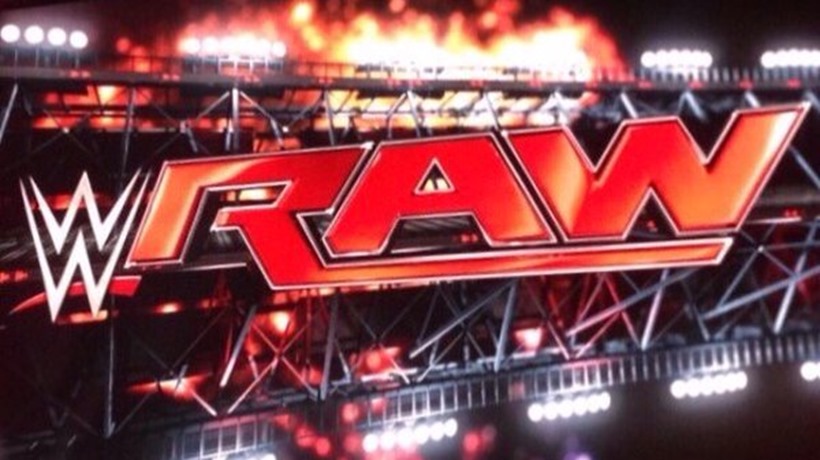 With just two more weeks until Wrestlemania 32, WWE RAW had it all last night. Here's what went down in the city of Rocky, Philadelphia, last night.
Opening segment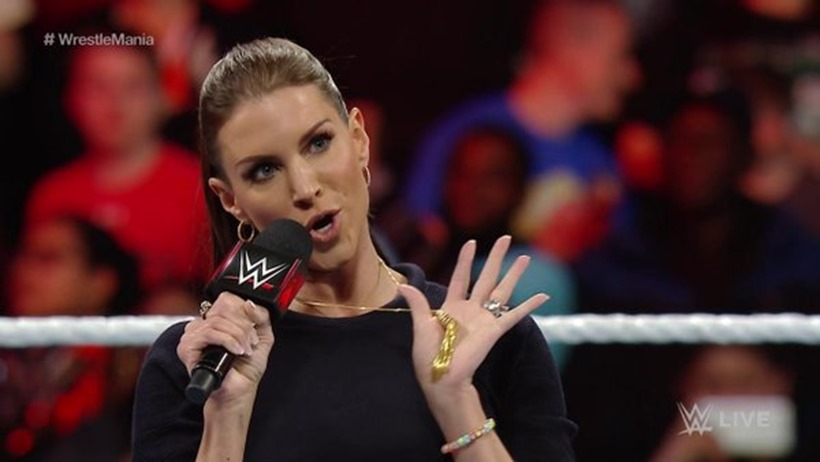 Stephanie McMahon kicks WWE RAW off, inviting Roman Reigns down for some verbal abuse. Reigns is of course having none of that and cuts a promo on how he'll take back his WWE championship from Triple H at Wresltemania before heading backstage. And the crowd refuses to go wiiiiiiiiild.
Kevin Owens defeats AJ Styles
KO-Mania starts the match off by keeping Styles away from anything a top-rope, taking the fight outside of the ring. Styles counters back inside the ring, landing a reverse powerbomb for a quick 2-count and going for the Pele Kick. Styles misses, avoids a cannonball in the corner and hits Owens with a Fireman's Carry backbreaker for another 2-count.
Owens bounces back however after even more punishment from Styles thanks to some inteference from Chris Jericho, launching a quick roll-up to secure victory. While Styles runs off to get some Jericho justice, Owens then has to deal with Dolph Ziggler, Sami Zayn and the Miz all arriving and demanding a Wrestlemania match for his Intercontinental championship.
And thus a number one contender's triple threat match for the IC belt is set up for later that night on WWE RAW.
Dean Ambrose, receiver of gifts
"If I had a son, I'd want him to be JUST LIKE YOU!" – Terry Funk to @TheDeanAmbrose #RAW pic.twitter.com/034FDxYWU6

— WWE (@WWE) March 22, 2016
After receiving a lovely new barbed-wired baseball bat from Mick Foley last week, Dean Ambrose gets a visit from another WWE hardcore legend. Terry Funk is backstage, and he has a chainsaw for Ambrose. Yes, an actual chainsaw.
The New Day and the League of Nations are in the ring
The two stables are busy cutting promos on how they're going to rearrange each other's faces at Wrestlemania 32, which inevitably leads to mutual respect and a group hug between the teams. Nah, just kidding. They go at it and hit each other hard hey.
Big E defeats Rusev
Speaking of the New Day, at least one of their member was in action last night on WWE RAW. Big E survived a Rusev offense, throwing the big European around with some belly to belly suplexes, but Rusev would counter this with a spinning heel kick for the 2-count. Eventually, a distraction from Sheamus would go wrong, setting Rusev up for a Big Ending finisher and the 3-count pin.
Weeeeeeeeeeeeeell, well it's the Big Show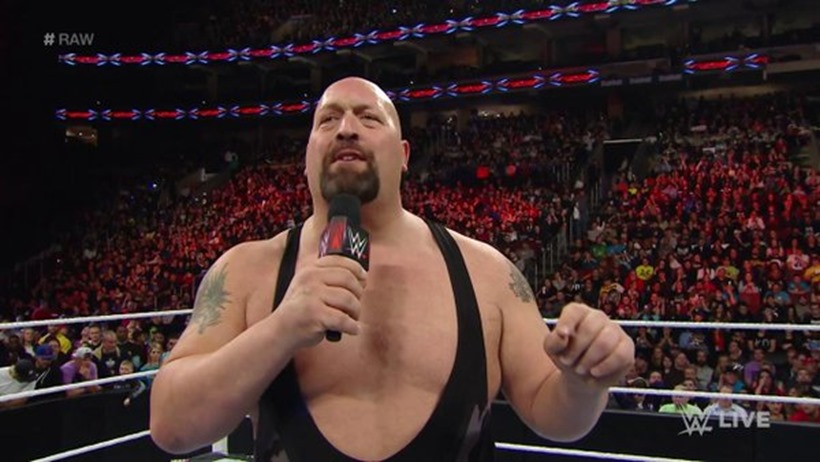 The Big Show is now in the ring, getting the audience hyped up for the Andre The Giant memorial battle royal at WrestleMania 32. As usual, there's an interruption, this time from The Social Outcasts. They're there to kick some ass, and they lay into Show, but it's not long before Kane arrives to save the day. Afterwards, Big Show hugs Kane, celebrates and stands on the turnbuckle to celebrate. Aaaawwwwww. ANd then Kane chokeslams him off of it.
Hey, battle royale, remember?
Chris Jericho defeats Faaaaaaaaaaaaaaaaaandango
Jericho pretty much squashes Faaaaaaaaaaaaaaandango from the start, locking him in the Walls of Jericho eventually and gloating. AJ Styles pops up for some deja vu match inteference, allowing Fandango to roll Jericho in a quick pin, but Y2J escapes and hits the Codebreaker for the win. Afterwards, the two chase each other backstage like a Benny Hill sketch, with Styles challenging Jericho to a Wrestlemania 32 match.
Zack Ryder vs Stardust vs Sin Cara ends in a no contest
Remember that triple threat match that Owens suggested for an IC championship match at Wrestlemania? It's still on, but not with the likely suspects. Instead, Owens introduced Zack Ryder, Stardust and Sin Cara as potential contender and watche the three go to work. A few springboards, hurricanranas and slams later, and the match was interrupted by Sami Zayn, Dolph Ziggler and the Miz. Everyone starts brawling, while Owens slinks off to the back and decides to complain to Stephanie McMahon about being jumped by six guys.
Which now sets up a new Wrestlemania card, as the Intercontinental Championship will now be Kevon Owns versus those six fellas in a ladder match. OH MY!
Limo fight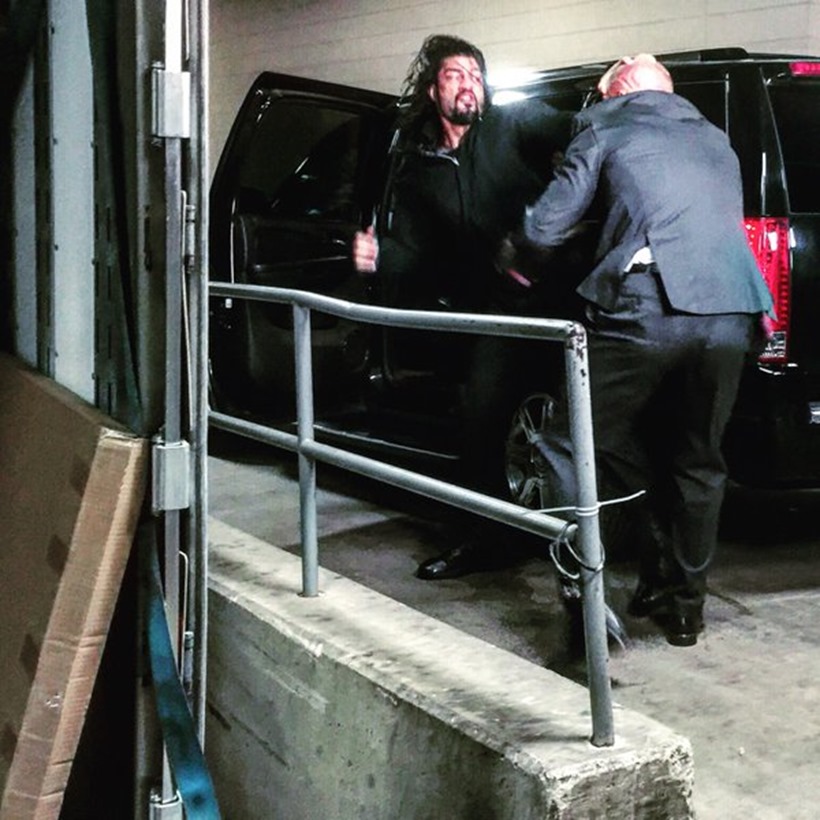 Limo fight between Triple H and Roman Reigns. 'Nuff said.
Charlotte defeats Natalya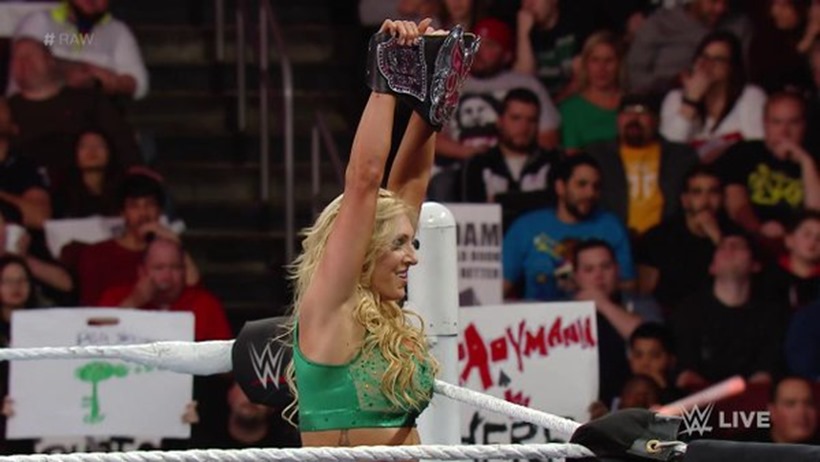 Back and forth action between the two divas, as Natalya and Charlotte nail each other with signature Hart and Flair moves inside the ring. Eventually, Charlotte lands Natural Selection and a 3-count for the win.
Bubba Ray defeats R-Truth
Bubba Ray was in control early on, but it wouldn't be long before R-Truth started to mount a comeback offensive. D-Von would distract the former pal of Little Jimmy however, leading to a Big Boot finish and a pinfall victory for Bubba Ray. Afterwards, Goldust would attempt to save R-Truth from a beatdown, but would receive the 3D instead. And then The Usos would pop up, save the day with Superkicks and try to get some table action inside the ring.
Vince McMahon is in the ring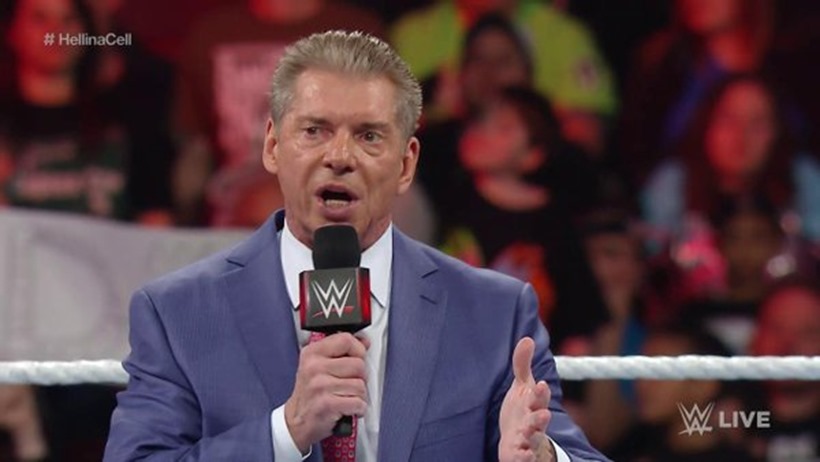 Strutting on down, the senior McMahon had a big announcement for the Hell in a Cell match at Wrestlemania between Shane McMahon and the Undertaker. Vince knows that Shane may be one of the toughest challenges that Undertaker has ever faced at Wrestlemania,reminding people that Shane still referred to the Undertaker as his "bitch." McMahon senior then announces that if the Undertaker fails to defeat Shane, then this will be his last Wrestlemania appearance.
Braun Strowman defeats Dean Ambrose via DQ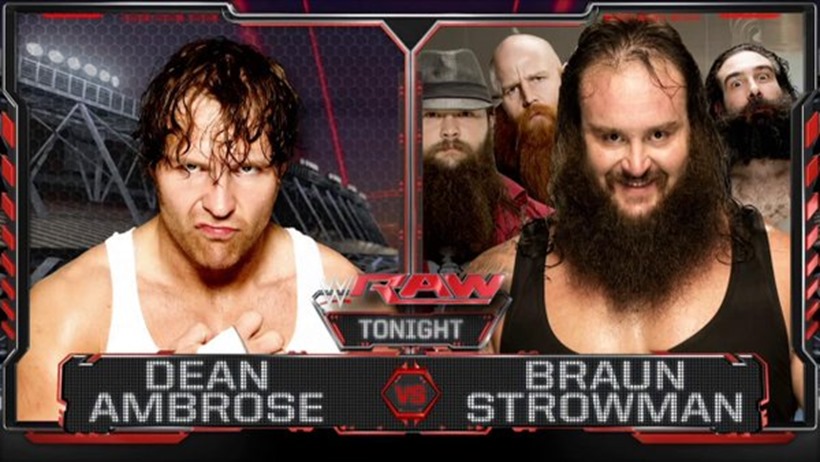 With Paul Heyman on commentary, Dean Ambrose gets to work on Braun Strowman. Strikes, slaps, suicide dives and flying forearms run wild in this match, and Ambrose isn;t giving a damn about the rules. Grabbing a steel chair, Ambrose demolishes Braun one vertebrae at a time, eventually sending a message to Brock Lesnar when he nails Dirty Deeds on top of the steel chair and ending WWE RAW for the night.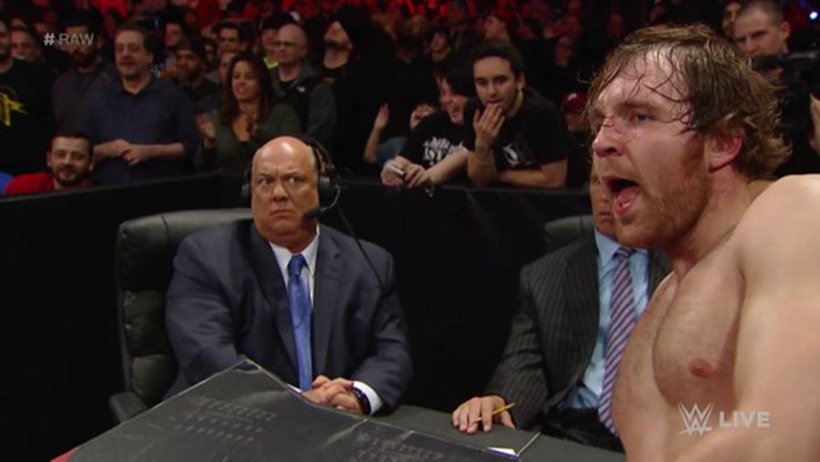 Last Updated: March 22, 2016