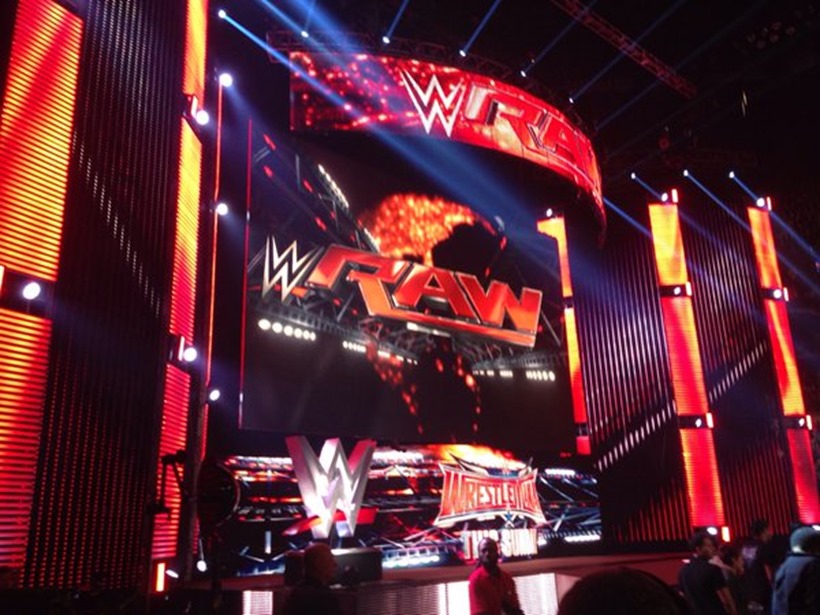 This is it folks! The final episode of RAW before Wrestlemania 32 this weekend. Taking place in Brooklyn, Monday Night RAW featured the likes of Dean Ambrose, Triple H and AJ Styles. Here's what went down.
Opening segment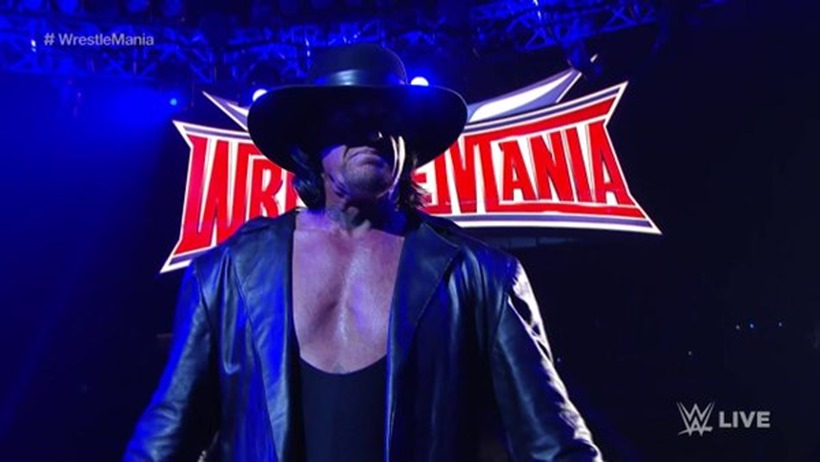 The Undertaker is here, and after several hours of slowly making his way down to the ring, he kicks WWE RAW off with a promo on how Wrestlemania 32 won't be his final appearance. Shane McMahon interrupts, because he's there to tell the deadman how he is totes going to win their Hell In A Cell match. Words get nasty between the two, and a brawl breaks out as the two trade blows and take the scuffle outside of the ring, ending with Shane delivering a flying elbow drop on Taker after knocking him out onto the announce table with a TV to the head.
But Shane is going to need more than that to stop the Phenom, as the Undertaker was far from down and out that night.
Zach Ryder defeats Chris Jericho
Before Jericho could hit the ring, AJ Styles was hogging it and demanding a Wrestlemania 32 match with Y2J. With Styles lurking around, his presence managed to cost Jericho a win over the Long Island miracle as Ryder pulled a quick roll-up for the win. And that's how Wrestlemania matches are cemented kids.
Charlotte defeats Becky
Thanks to some inteference from Ric Flair, Charlotte grabbed another quick victory, hitting a big boot and Natural Selection on Becky for the win.
Backstage
Vince McMahon is backstage, talking about how Shane McMahon will destroy himself in the pursuit of a Wrestlemania victory. Shane walks in on the promo, and tells his dad how he's about to open up a can of 40 years of brewing anger at Wrestlemania. Family squabbles, hey?
Big Show and Kane defeat Curtis Axel and Bo Dallas via DQ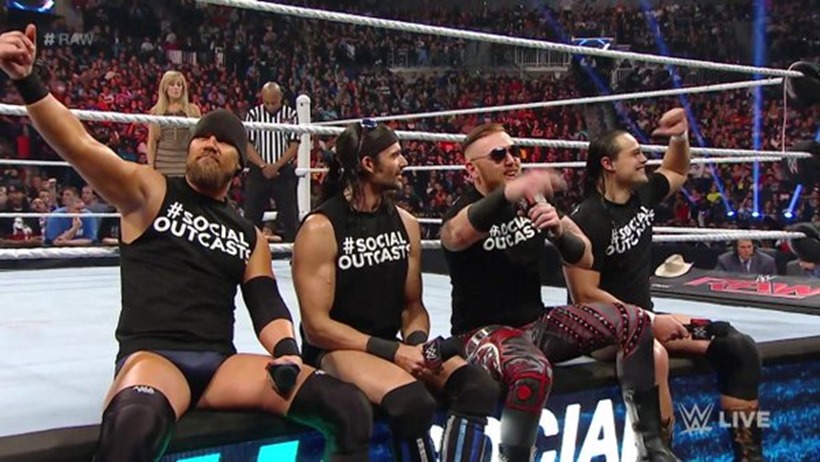 After just a few minutes of in-ring action, the rest of the Social Outcasts rush the ring and make the match a DQ victory for Kane and The Big Show. Everybody is brawling, triggering the rest of the competitors in the Andre the Giant memorial battle to hit the ring as well. Things got hectic, but eventually only Kane and the Big Show were left in the ring, amidst an ocean of choke-slammed superstars.
The Authority are in the ring
Triple H and Stephanie McMahon are cutting a promo on how Roman Reigns' various face-holes will be rearranged this weekend, and about how Triple H has dominated the WWE World Heavyweight championship for 20 years now. Naturally, Reigns appears to deliver a beatdown to the Game, amidst an ocean of boos from the Brooklyn crowd in attendance.
Kofi Kingston defeats Alberto Del Rio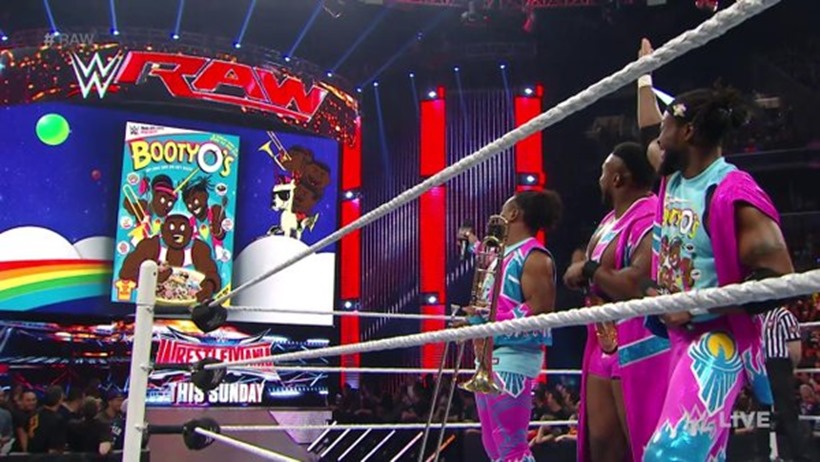 The New Day and League of Nations feud continues, as Kofi Kingston and Alberto Del Rio brought their A-game to the ring last night. Del Rio was in control for the opening match, but a misplaced arm-breaker finisher saw Kingston go for the roll-up and a quick pin for victory.
Backstage with Reigns
Busy with an interviw, Bubba Ray Dudley interrupts Reigns and challenges him to a match. A match which is actually a Dudley Boys beatdown with some Triple H boots sprinkled on top.
Kalisto defeats Konnor
After being initially controlled by Konnor,the match shifts and Kalisto lands some top-rope offense and a Salida Del Sol to pick up the win. Ryback then appears, demanding to be fed as Kalisto refuses to participate. Hey, I'm with you on this one. Huh?
Paul Heyman and Brock Lesnar are in the ring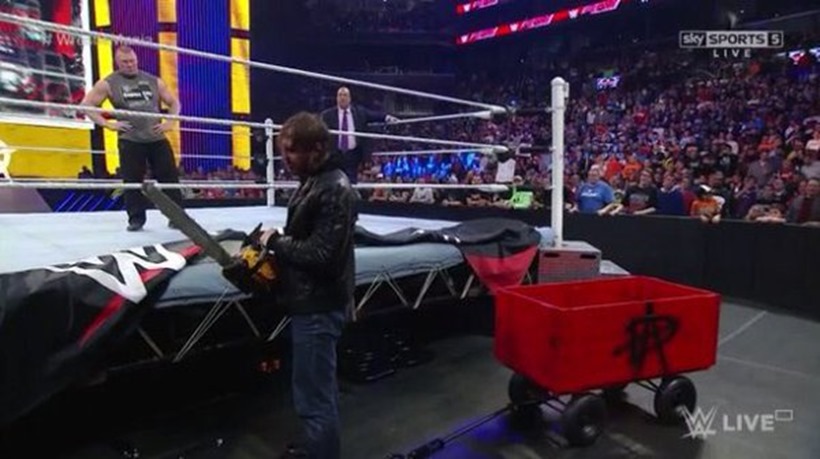 Paul Heyman and his client, BUUURRROOOOCK LEESSSSSNAAAAR are in the ring, ready to wax lyrical about how the Beast will punch Dean Ambrose so hard, seismologists will pick up the shockwaves in Romania. Ambrose interrupts, and shows the audience how a WWE ring is always packed with ladders, tables, chairs and various assorted weapons.
Emma defeats Paige
Emma takes early control of the match, but Paige begins to mount an early comeback before Tamina distracts her and Emma steals an easy victory with a quick roll-up, a running theme on RAW tonight. The entirety of the 5-on-5 Divas Wrestlemania match come out and start brawling, with Eva Marie revealing herself as the final competitor in that 10-woman tussle.
Sami Zayn, Dolph Ziggler and Sin Cara defeat Stardust, The Miz and Kevin Owens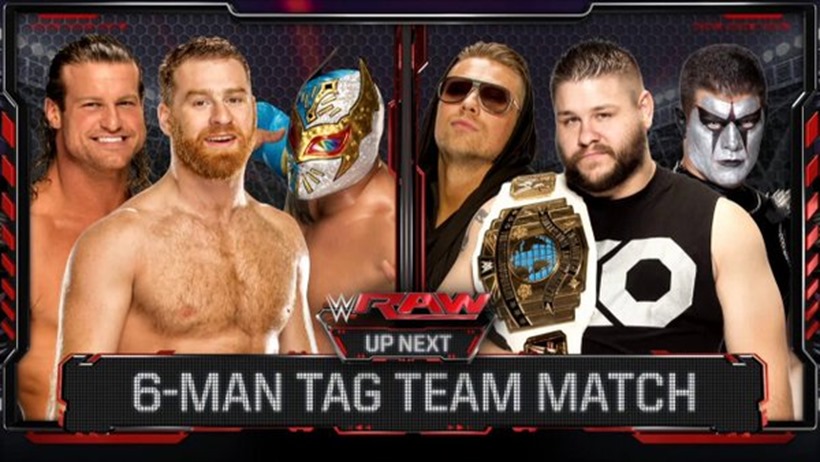 The main event of the night was big action that could have gone either way. Owens as usual was playing his heel card, refusing to compete for most of the match as the Miz and Dolph Ziggler notched up the minutes as the legal men in the ring. Eventually, finisher moves are running wild and Owens suddenly finds himself abandoned, before turning around to greet a Tornado DDT and big boot from Sami Zayn for the three-count.
Closing segment
Triple H and Roman Reigns again, in a ringside brawl on RAW that has the League of Nations, the New Day, Mark Henry, Dolph Ziggler, the Miz and the Dudley Boyz involved, but not before Reigns manages to hit a suicide dive on all the assembled heels. And that's how the final RAW before Wrestlemania 32 ended. DRAMA!
Last Updated: March 29, 2016