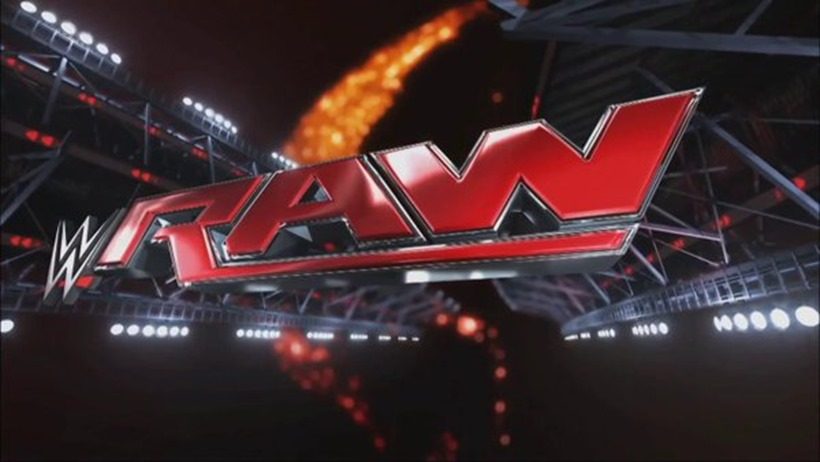 Taking place at the Century Link Center in Ohama, Monday Night RAW featured the Usos, Big Cass and revenge for Mitch. Here's what went down at the live event.
Opening Segment – Chris Jericho's Highlight Reel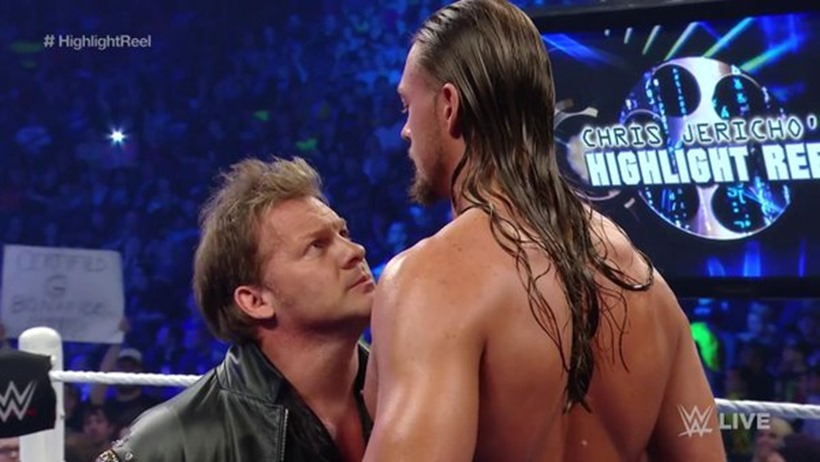 Y2J is in the ring to kick off RAW tonight, and he happens to have a very special guest on his talk show: The remains of Mitch, Dean Ambrose's beloved pot plant that was brutally smashed a few weeks ago. Jericho's mouth is running wild, signalling that it's time for an interruption. Big Cass hits the ring, talking some impressive smack-talk and burying his boot in Jericho's face.
Jericho then hit the backstage, and decided to rage about how Shane McMahon's new era was making everything worse. Stephanie disagreed, and instead put Jericho in a match with Big Cass for later on in the night.
Baron Corbin defeated Dolph Ziggler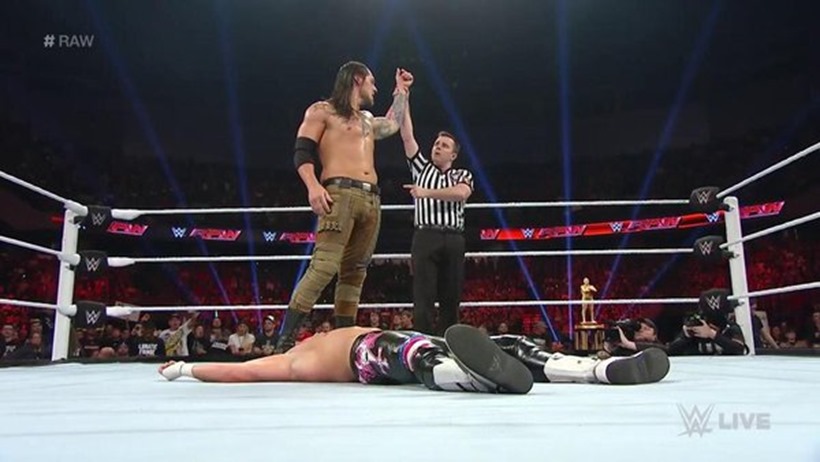 Another great match between the two superstars, but one that ended when Corbin shut down a comeback from Ziggler with the End of Days finisher.
Backstage
Charlotte and Ric Flair confront Shane McMahon, demanding that Shane reverse a decision to ban Ric Flair from ringside at the upcoming Extreme Rules PPV. Nope! Instead, Charlotte got a taste of things to come as Shane banned Flair from ringside at Charlotte's RAW match against Paige that night.
R-Truth defeats Fandango
The weirdest storyline in WWE history carries on, as R-Truth picked up the win. Goldust was shocked, absolutely shocked I say, which is why Smackdown will see a tag-team match of Goldust and Fandango up against R-Truth and Tyler Breeze.
Paige defeated Charlotte (w/ Natalya on commentary)
Oh man, Natalya was more than happy to be at ringside to provide commentary. Continually dissing her Extreme Rules opponent, Natalya described Charlotte as a daddy's girl who always hid behind her father. At one point, Ric Flair did appear despite his rinside ban, which resulted in Shane McMahon appearing with a gang of referees to get the Nature Boy away from the ring. With Charlotte sufficiently distratced, Paige took advantage and locked her in a quick pin to get the win.
Sami Zayn defeated The Miz (If Zayn wins he is added to the Intercontinental Championship match at Extreme Rules)
As usual, Zayn was putting on another fantastic match with the Miz, completely rocking the ring and the RAW audience. The match ended with Zayn hitting the Helluva Kick on Miz, which also meant that the Intercontinental Championship match at Extreme Rules is adding an extra partner. It'll be a fatal fourway match between Zayn, The Miz, Kevin Owens and Cesaro now.
Sin Cara defeats Rusev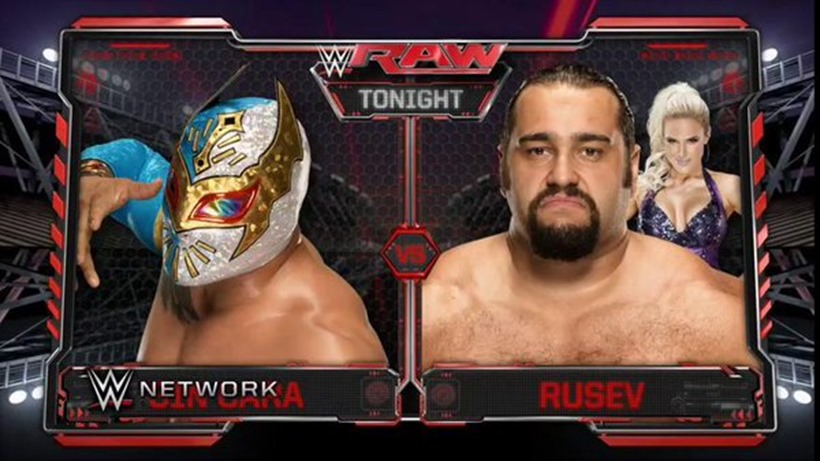 Kalisto was keeping Sin Cara company for this RAW match, and Rusev had his eyes on him the whole time as the two will be locking horns at Extreme Rules for the United States Championship. Thanks to some inteference from Kalisto, Sin Cara got the win.
Roman Reigns and The Usos defeated AJ Styles, Gallows & Anderson (Elimination Match)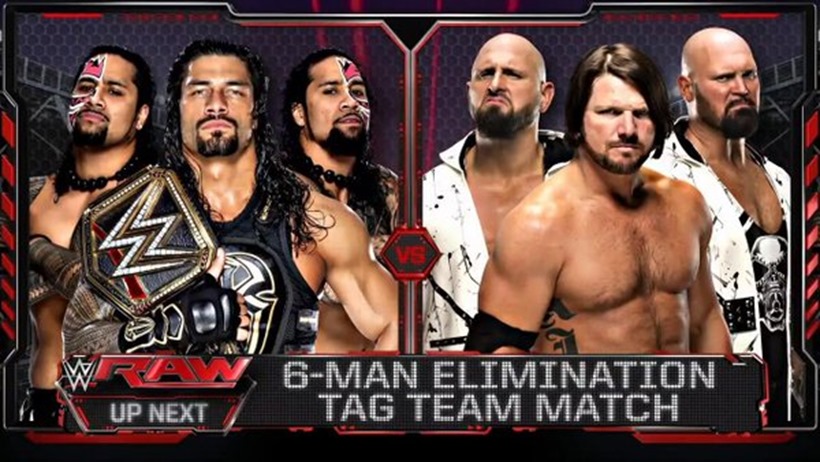 It was the family versus the Bullet Club in this encounter, as Reigns and the Usos took AJ Styles, Karl Anderson and Luke Gallows in a RAW tag team elimination match. Jay Uso was eliminated first, with Anderson, Gallows and the other brother quickly falling in succession. Eventually, it was just AJ and Reigns in the ring, as Styles attempted to put the current WWE champ through the announcers table.
Reigns avoided, and the two began playing a game of musical steel chairs that ended with Reigns standing triumphant in the ring after the opposition got disqualified for playing dirty.
Kevin Owens defeated Zack Ryder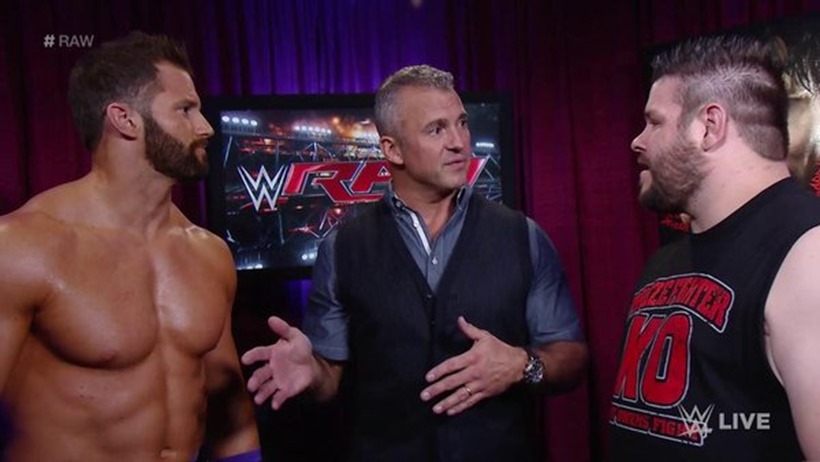 There was a lot riding on this match for Ryder. If he won, he'd replace Owens in the fatal fourway match at Extreme Rules for the Intercontinental championship. Then again, this is Zack Ryder and Owens made quick work of him. With a pop-up powerbomb finisher, Owens had a quick RAW match that guaranteed his slot in the race for the Intercontinenatal championship.
The Dudley Boyz defeated The New Day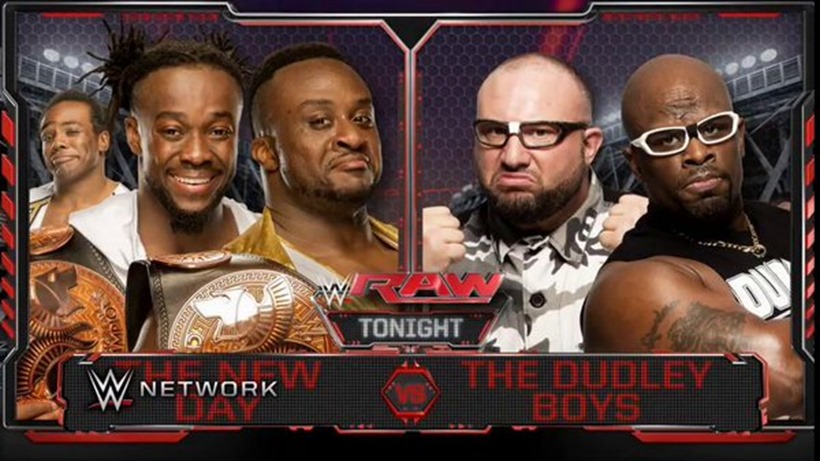 Everything was going according to plan for the New Day, until the Vaudevillains appeared and cause shenanigans at ringside. Capitilising on this, D-Von Dudley managed to pin Kofi Kingston and pick up the Monday Night RAW win. The Vaudevillains then hit a Whirling Dervish on Kingston after the bell had rung and hightailed it out of the ring.
Big Cass vs Chris Jericho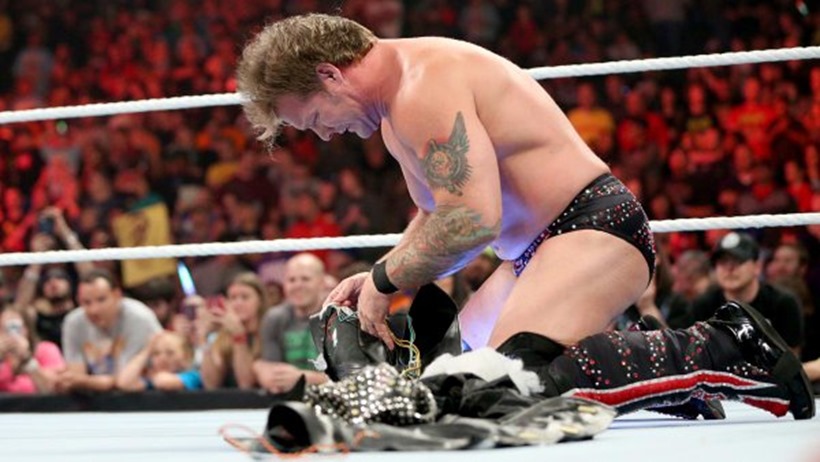 What was supposed to be the main event of the night became a brawl instead as Dean Ambrose attacked Jericho during his entrance. Ambrose ripped Y2J's $15 000 jacket apart as revenge for Mitch, while Stephanie and Shane McMahon watched on. What a weird ending to Monday Night RAW.
Last Updated: May 10, 2016