The road to Wrestlemania officially kicked off last night, as the Royal Rumble was held at Chase Field in Phoenix, Arizona. Here's who won and who lost in the first big WWE event of 2019.
Raw Tag Team Champions Bobby Roode and Chad Gable def. Rezar and Scott Dawson
An impromptu team-up of Rezar and Scott Dawson wasn't enough to put down RAW's reigning tag team champions, as Bobby Roode and Chad Gable's honed teamwork was more than a match for the disorganised duo.
Shinsuke Nakamura def. Rusev to become the new United States Champion (Kickoff Match)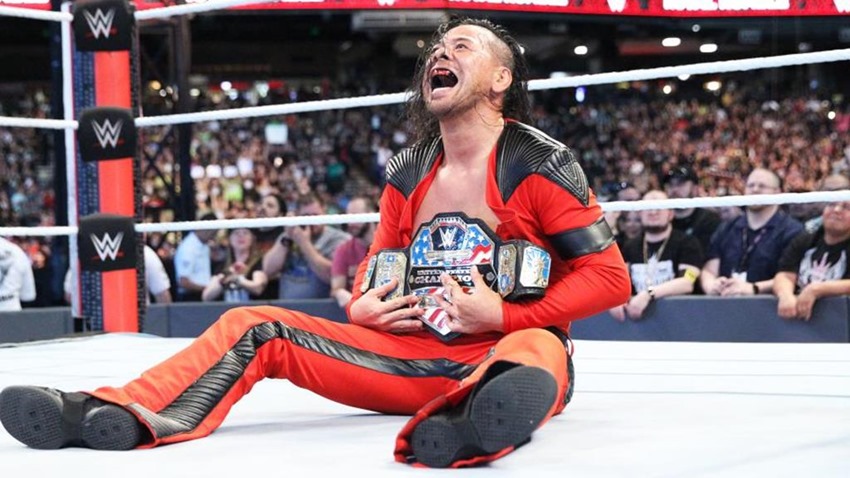 Unable to break Rusev with his variety of strong style holds, Shinsuke Nakamura went for a more devious approach: Positioning Rusev's wife Lana to take the brunt of a Bulgarian charge, thus resulting in the perfect opportunity to land a Kinshasa and reclaim the United States Championship.
WWE Cruiserweight Champion Buddy Murphy def. Kalisto, Akira Tozawa and Hideo Itami (Fatal 4-Way Match)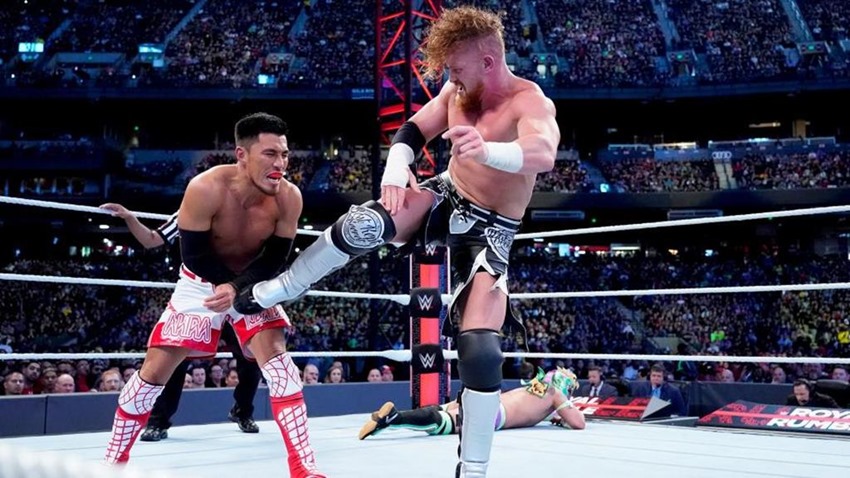 The best Cruiserweights in the WWE collided all at once in a chaotic slugfest, but it was the Best-Kept Secret known as Buddy Holly who retained his title after landing Murphy's Law on Hideo Itami.
SmackDown Women's Champion Asuka def. Becky Lynch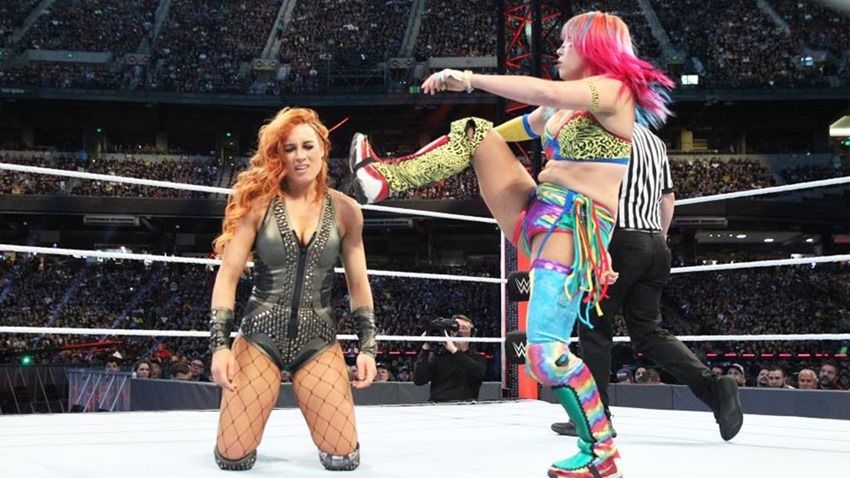 For all of her talk, her swagger and lethality, Becky Lynch was simply unable to put down Asuka last night, as the Smackdown LIVE Women's champion kept absorbing punishment and replying in kind with a cruelty of her own. The Man eventually fell to the Empress of Tomorrow, tapping out to the Asuka Lock in a stunning display of dominance.
Shane McMahon and The Miz def. The Bar for the SmackDown Tag Team Championship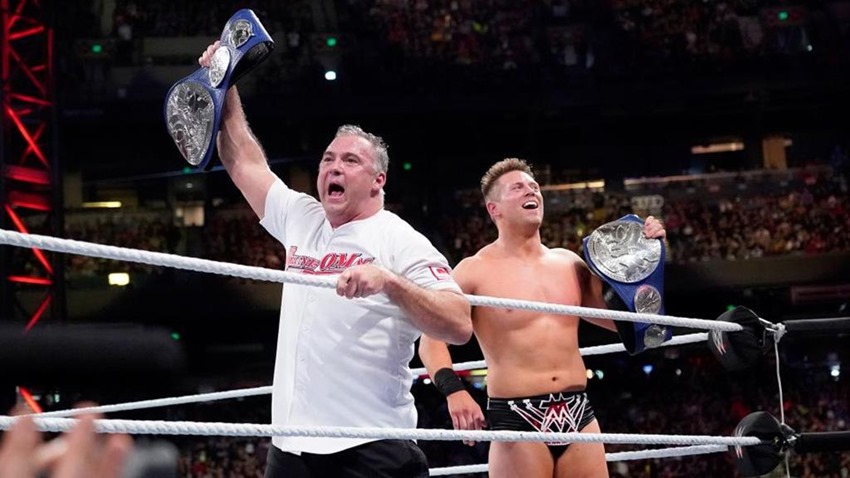 While one unlikely tag team had failed to capture gold at the start of the night, Smackdown LIVE's pairing of Shane McMahon and The Miz were far more successful in their bid to oust Seamus and Cesaro from the top spot in that division. One Skull-Crushing Finale on the Celtic Warrior later and followed up by a Shooting Star Press, saw Shane and Miz crowned as new champs for the night.
Raw Women's Champion Ronda Rousey def. Sasha Banks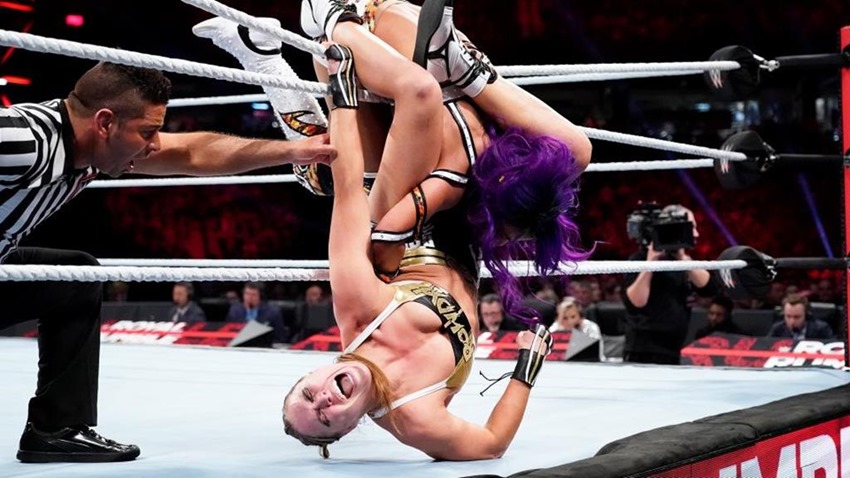 In a match where submissions came into play, Ronda Rousey walked away with not only her title as RAW's top dog but also something else: Her first pinfall victory, after she hit with Sasha Banks with a gutwrench powerbomb and transitioned that into a Piper's Pit.
Becky Lynch won the 2019 Women's Royal Rumble Match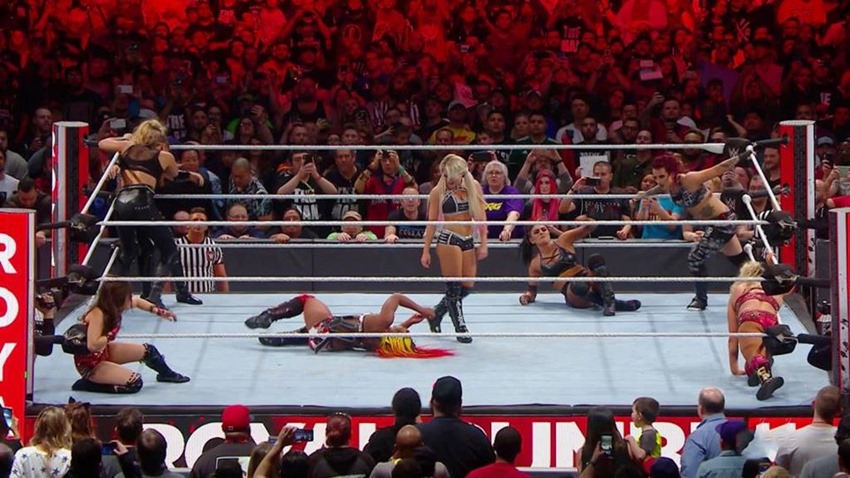 She may have lost out on beating Asuka earlier in the night, but Becky Lynch was far from done as she entered the Women's Royal Rumble. With 28 other superstars eliminated, the match came down to two warriors: Charlotte Flair and Lynch, with The Man escaping a big boot and eliminating Flair in the process.
WWE Champion Daniel Bryan def. AJ Styles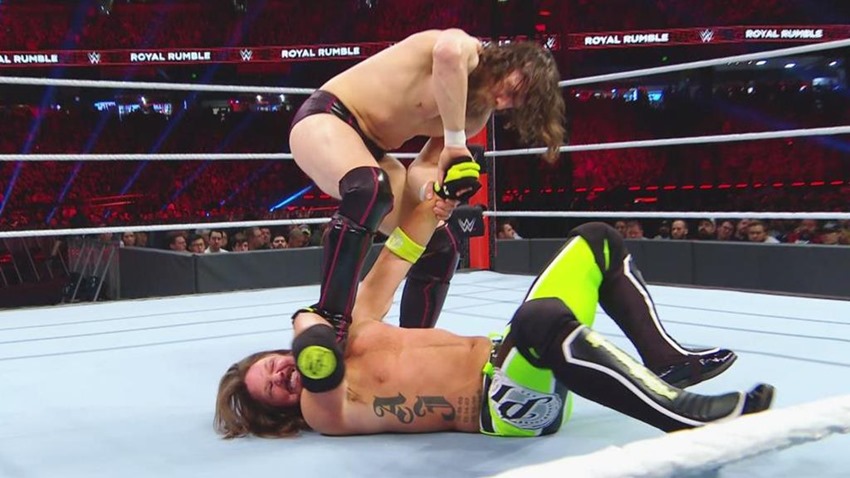 The New Daniel Bryan wasn't just talk and disdain last night, as he pressed several advantages to retain his championship. AJ Styles gave as good as he got however, but it was Bryan who won in the end thanks to a surprise assist from Rowan. The Bludgeon Brother returned to the WWE to hit a chokeslam on Styles, giving Bryan the chance to pin the former champ.
WWE Universal Champion Brock Lesnar def. Finn Balor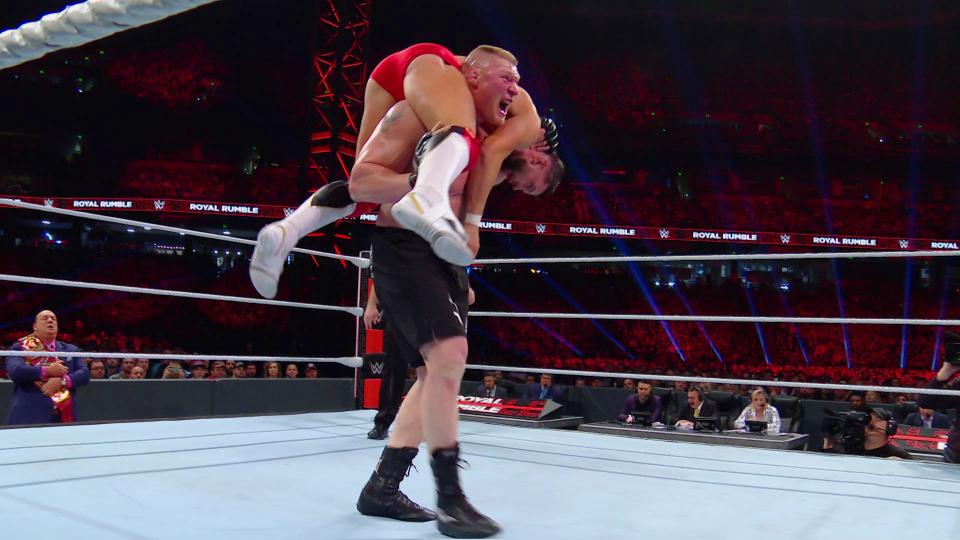 Surprise! Finn Balor may have put in a terrific effort, but even the extraordinary man who does extraordinary things was no match for the beast incarnate. Even with the Coup de Grace finding its mark, Lesnar was able to find a chance to lock in the Kimura Lock, forcing Balor to tap out. The night wasn't over yet for Balor however, as the champ decided to add some post-match suplexes and and F-5 into the ring, obliterating Balor entirely.
Seth Rollins won the Men's Royal Rumble Match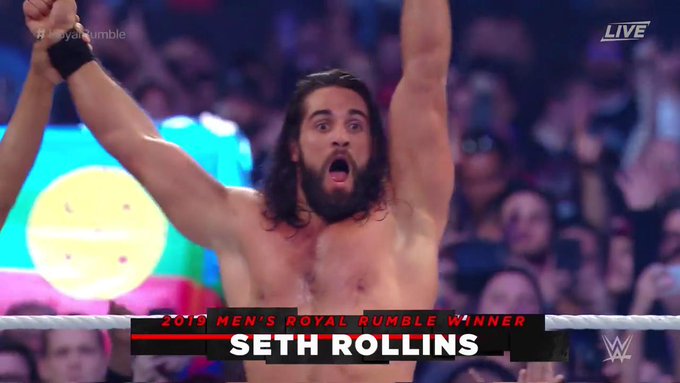 It's official! Seth Rollins is going to Wrestlemania! Outlasting plenty of competition, the architect found himself face to face with the Gift of Destruction. The Monster Amongst Men may have been a formidable force, but even Strowman was no match for Rollins and his patented stomp, as the Kingslayer punched his ticket to Wrestlemania.
Last Updated: January 28, 2019