WWE Smackdown LIVE took place from the rockin' land of Cleveland in Ohio this week. Here's all the action that went down as the Summerslam match card began to heat up.
United States Champion AJ Styles def. Kevin Owens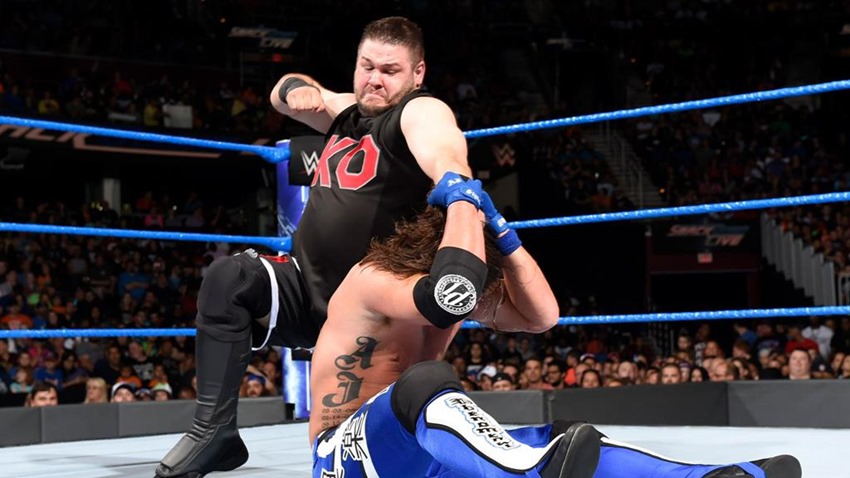 After a few topsy turvy weeks of the United States championship hanging hands between AJ Styles and Kevin Owens, last night saw Owens invoke a rematch clause to reclaim his treasured title. A pity then, that his vicious onslaught was al for nothing as he fought tooth and nail and came out empty-handed thanks to a controversial decision from the referee that cast doubt on Styles' sneaky roll-up pin.
Livid to the max, Owens went on a rampage and demanded the match be reset. Instead, Smackdown LIVE commissioner Shane McMahon had a solution of his own: Styles and Owens would clash again at Summerslam. This time, with McMahon as the referee.
Aiden English def. Sami Zayn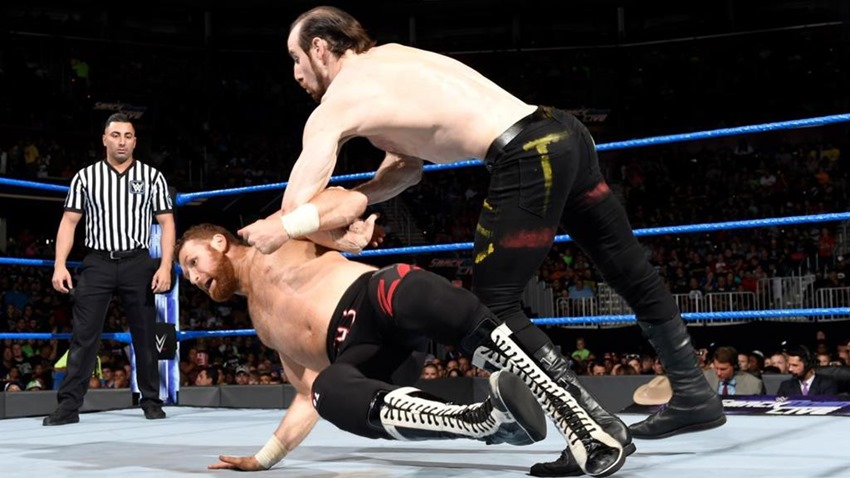 Aiden English appears to be on a roll as of late, as he looked to cement his new status as a potential champ further by derailing Sami Zayn's current momentum. The two threw everything except the kitchen sink at one another, busting out all the stops to earn a win by any means necessary. English proved to be the better man, sneaking in a roll-up pin and earning the full three-count.
Naomi and Becky Lynch def. Carmella and Natalya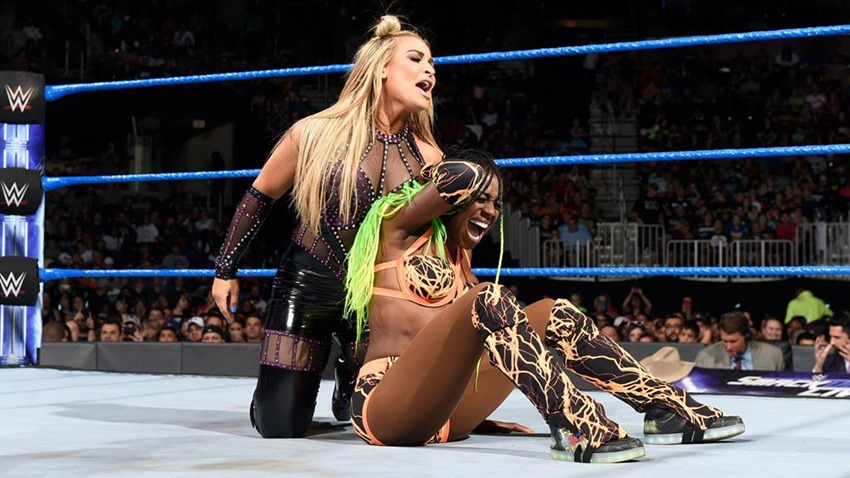 In women's tag team action on Smackdown LIVE, Naomi and Becky Lynch joined forces to take on not only the number one contender to the women's title but also Ms Money in the bank herself, Carmella. Chaos and action reigned supreme as the ladies of the ring went to work, but it was an overconfident Carmella who saw defeat when Code of Silence was reversed into a submission from Naomi.
Rusev def. Chad Gable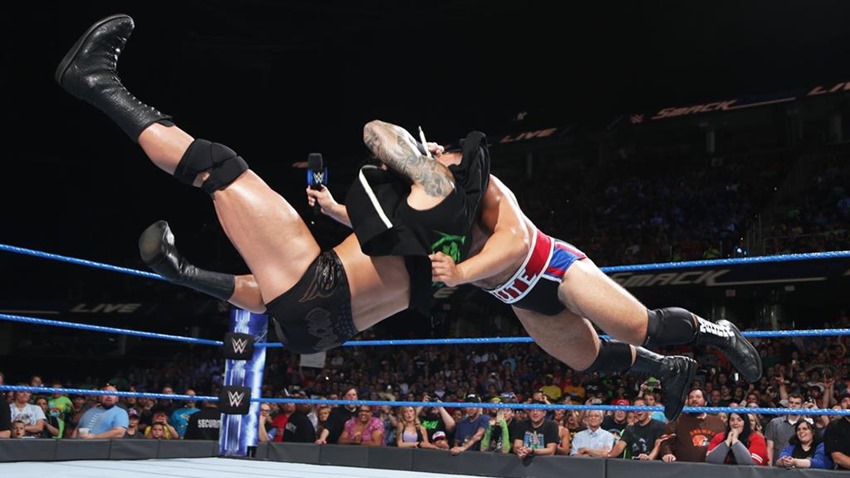 Poor Chad Gable. Once a dominant tag team champion with Jason Jordan in American Alpha, the departure of his partner to the land of RAW has seen Gable set on a quest to establish himself as a singles competitor. And while he did put up a valiant effort against Rusev, Gable's pluck wasn't strong enough to defend against the Accolade of the Bulgarian Brute.
Not content with his victory, Rusev took to the mic and demanded that he be shown proper respect with a match at Summerslam. Smackdown's answer? Randy Orton, as the Viper appeared and explained that he'd be happy to take on the brute. A point he emphasised with an RKO as the two are now set to square off at one of the WWE's tentpole events.
Shinsuke Nakamura def. John Cena to earn opportunity to challenge WWE Champion Jinder Mahal at SummerSlam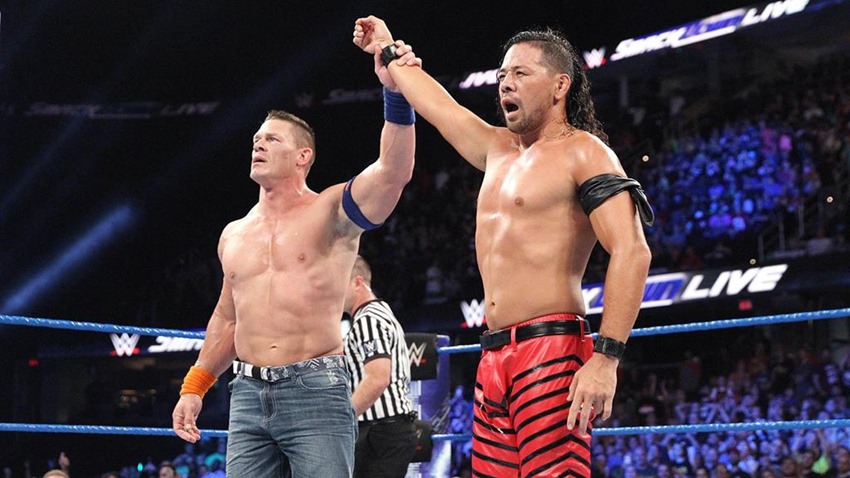 Two men entered the Smackdown LIVE ring for a chance to earn the right to challenge Jinder Mahal to the WWE Championship. But only one man would leave as number one contender. That man, was Shinsuke Nakamura. The King of Strong Style and the Cenation leader put on a bout for the ages, with Cena looking set to challenge Mahal when he landed the Attitude Adjustment on Nakamura.
Out of nowhere, Nakamura managed to escape Cena's iron grasp and respond with a ring-shaking combo of a Reverse Exploder and a Kinshasa, cleanly pinning Cena. Perhaps an even bigger victory than being a main event draw for Summerslam, was the respect that Cena gave Nakamura for earning one of the rarest victories in the WWE.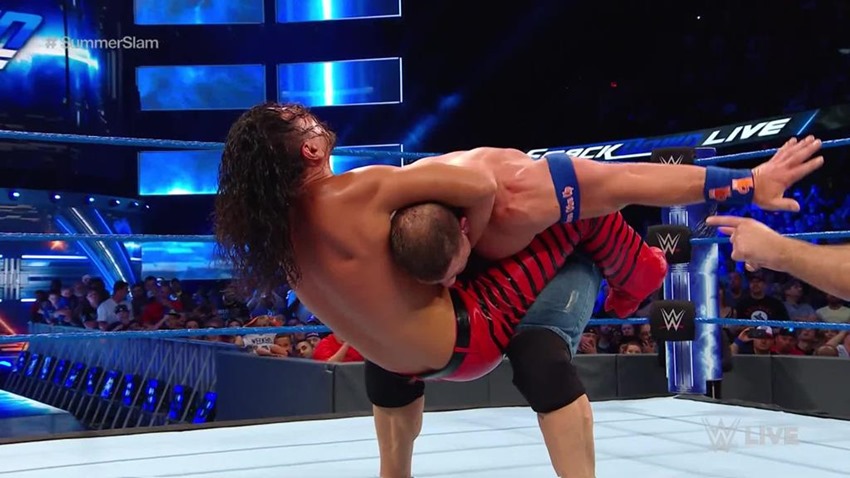 Last Updated: August 2, 2017