WWE Smackdown LIVE was held at the Bankers Life Fieldhouse in Indianapolis, Indiana. Here's all the action that went down.
Shane McMahon and Daniel Bryan put the WrestleMania WWE Championship picture in perspective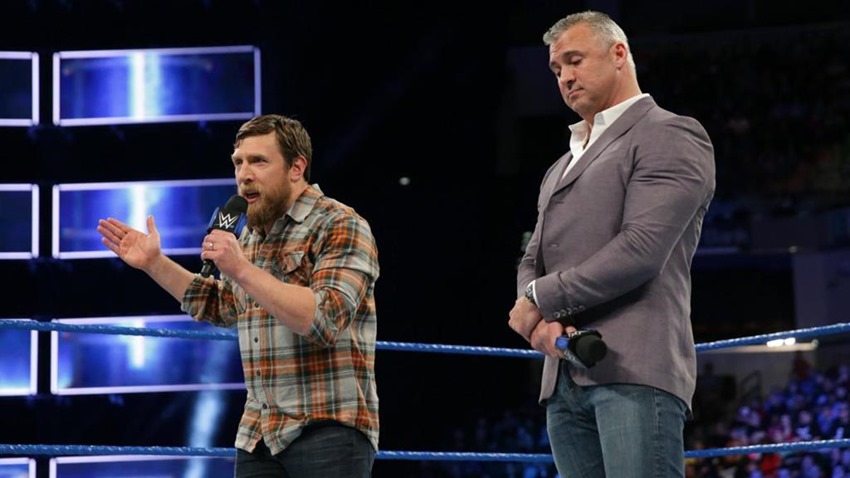 So who has the right to challenge Bray Wyatt at Wrestlemania for the WWE Championship? Royal Rumble winner Randy Orton who burnt down the Wyatt compound last week, or AJ Styles who won several matches to earn a number one contender spot? That's the dilemma facing Smackdown bosses Shane McMahon and Daniel Bryan right now, as they kicked the show off with a definitive contender being chosen that night: Randy Orton vs AJ Styles. And to the winner, the right to main event at Wrestlemania.
John Cena and Nikki Bella defeated James Ellsworth and Carmella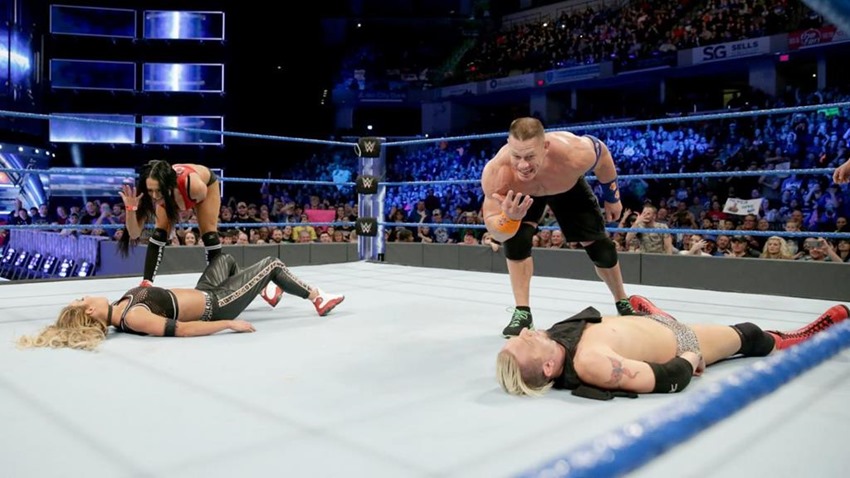 Well that was over quick. John Cena and Nikki Bella teamed up for the first time ever, and ran wild over James Ellsworth and Carmella in the ring. But The Miz and Maryse had other plans after the match, ambushing the couple in the ring and stealing the spotlight yet again.
Dean Ambrose called out Baron Corbin
Here's a day in the life of Dean Ambrose lately: He'll take out Curt Hawkins in a quick Smackdown match, and receive more than he bargained for when he starts hunting for Baron Corbin afterwards. And the schedule didn't deviate at all, as Ambrose's challenge to Corin was met with an address from the Lone Wolf on the Titantron. But Corbin had a grander plan in store for Ambrose that night, as he blindsided him backstage, leaving Ambrose crushed beneath a forklift.
Alexa Bliss hosted SmackDown LIVE's Women's Division "Blissertation"
The Smackdown Women's championship is once again a title that belongs to Alexa Bliss, and the champ decided that last night was the perfect time to declare herself as simply the greatest of all time, because she kind of is. With Mickie James at her side, Bliss's self-waxing went on until the usual round of interruptions began, with Becky Lynch and Natalya having plenty to say. Heck, even Mickie James had a bone to pick, as the champ found herself surrounded.
General manager Daniel Bryan's solution? Alexa Bliss would prove her status as the best in a massive match against every lady on the roster at once in a Wrestlemania match for her title. If she survived her next match that is.
Alexa Bliss and Mickie James defeated Becky Lynch and Natalya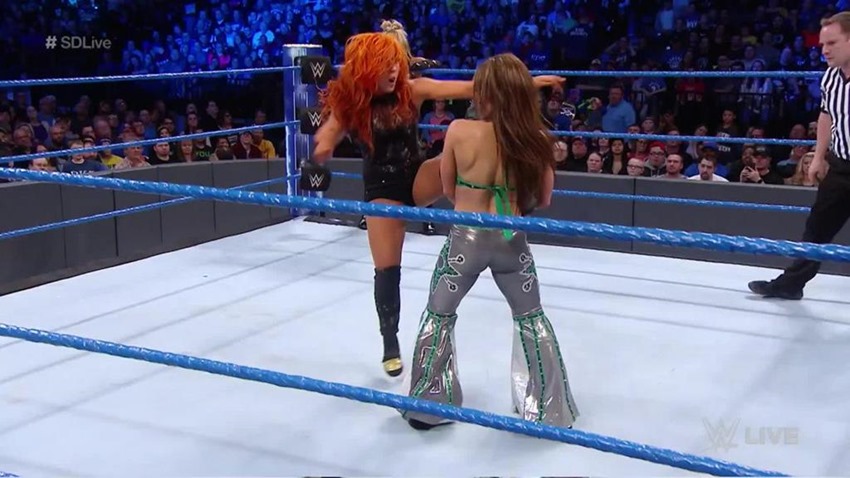 And survive Bliss did, as her partnership with Mickie James produced some staggering synchronised results. Natalya and Becky Lynch weren't lying down for the champ however, as they rallied back with an impressive offense of their own. The end came when Natalya decided to stab Lynch in the back, leaving the Lass Kicker as an easy target for Lynch to quickly tag herself in and steal the pin from Mickie James.
Which might have been the final straw for their partnership, as James left Bliss knocked out in the ring with a post-match Mick Kick.
Randy Orton defeated AJ Styles to become the official No. 1 contender for the WWE Title at WrestleMania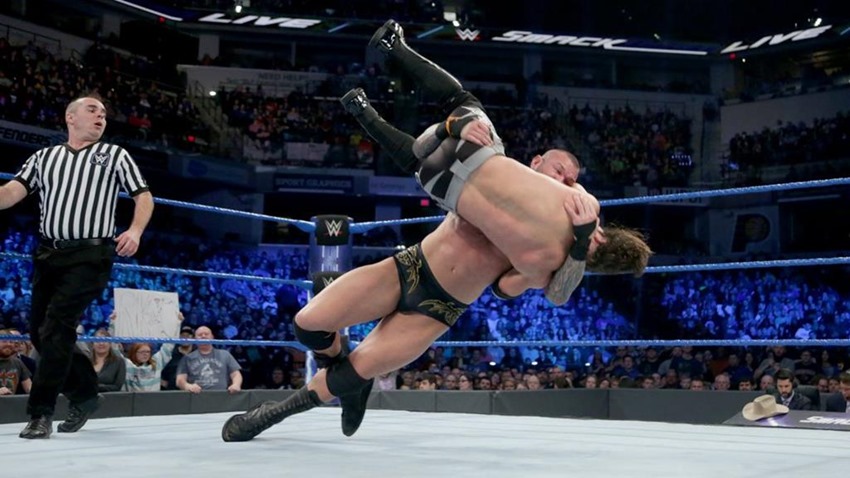 AJ Styles. Randy Orton. Not just terrific performers on the Smackdown roster, but also a pair of very dangerous men when their eyes are locked onto a championship opportunity. And when they collided last night, it was danger, danger. Having firmly believed that he wuz rubbed of the WWE Championship opportunity that he had indeed earned, Styles had plenty of venting to do on Orton.
But Orton matched Styles blow for blow, offering equal amounts of damage to whatever Styles dished out. Orton eventually got the upper hand on Styles, with a clean RKO outta nowhere that put the would-be champ down for good and officially punched his ticket to Wrestlemania.
Last Updated: March 8, 2017