WWE Smackdown LIVE kicked off from the Thomas & Mack Center in Las Vegas, Nevada. Here's all the action that went down.
Kevin Owens kicked off Sin City SmackDown with some grand ideas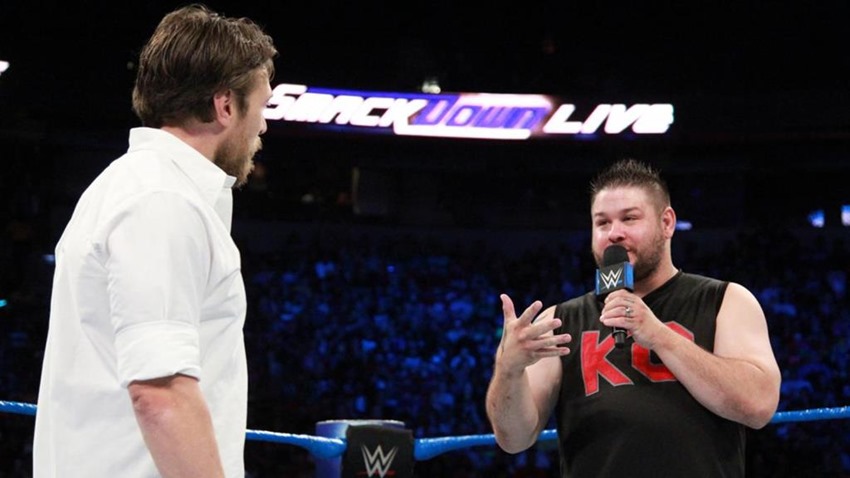 There's a storm brewing between the McMahons and Kevin Owen, as the former champ decided to kick off the Las Vegas edition of Smackdown LIVE by calling in none other than Mr McMahon for a chat. For some reason, Dolph Ziggler was there, cosplaying as Shane McMahon because ok then. Owens did manage to draw out general manager Daniel Bryan, who had a word of warning for the prizefighter: Once Mr McMahon arrived, the fun and games would be over for Owens.
United States Champion AJ Styles def. Tye Dillinger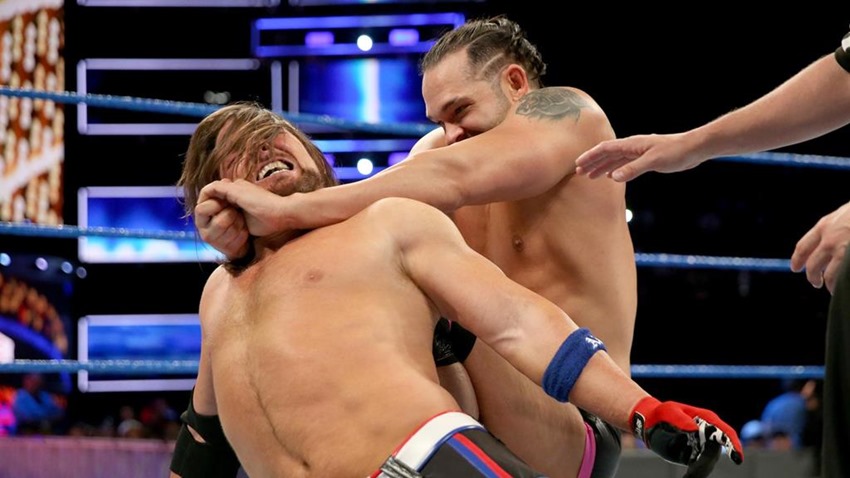 AJ Styles promised Tye Dillinger a rematch for his United States championship, and the perfect ten didn't disappoint as the two clashed in an epic and evenly-sided confrontation. Well, as fair as things could be until Baron Corbin interrupted the match. Styles sent Corbin packing with a Phenomenal Forearm, almost losing his title in the process when Dillinger went for a quick roll-up from the distraction.
Styles prevailed in the end, caught Dillinger with the Calf Crusher and retained his title as the two opponents expressed their mutual admiration for one another. That's when Corbin reemerged, grabbing Styles and chucking over the barricade. Dillinger was next, and then Styles received the End of Days finisher as Corbin announced that he would participate in the United States Open Challenge next week on SmackDown LIVE.
WWE Champion Jinder Mahal attempted to play mind games with Shinsuke Nakamura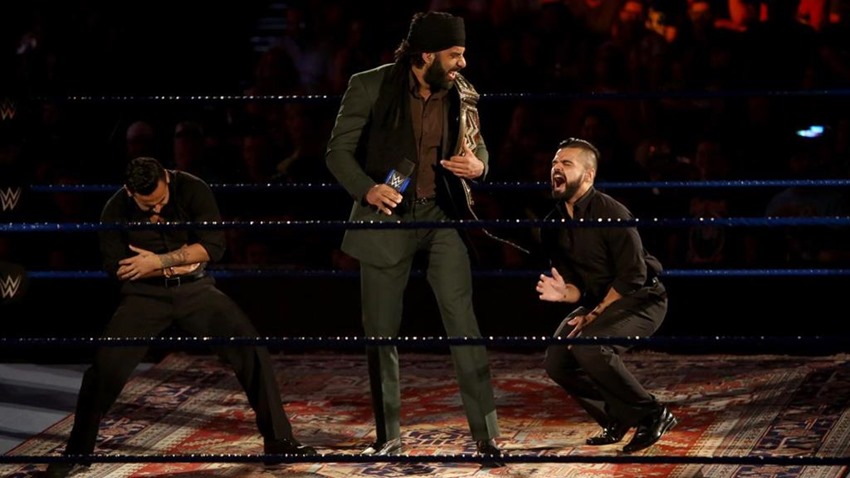 And it was weird. Mahal's cohorts mocked the entrance and style of Nakamura, while Mahal threw out insult after insult, ahead of their upcoming bout at WWE Hell In A Cell.
The New Day def. The Usos to win the SmackDown Tag Team Championship in a Sin City Street Fight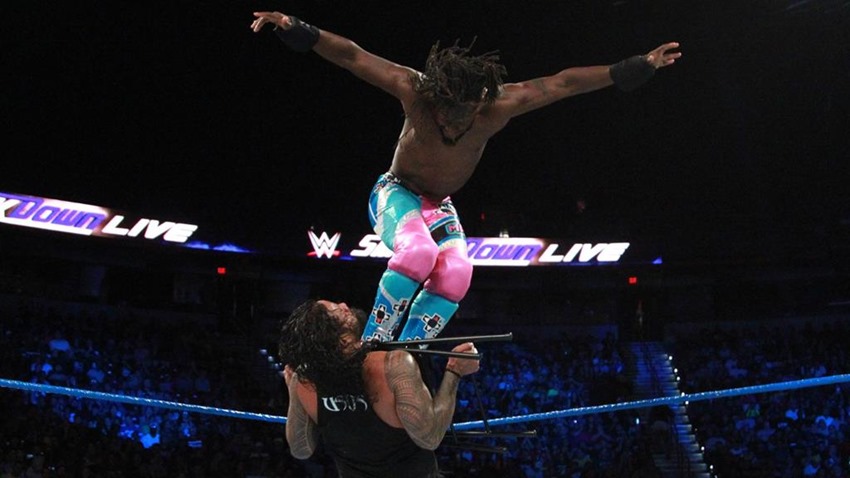 The New Day will go down as one of the greatest tag teams in WWE history, a fact that was cemented last night when they defeated The Usos in a gruelling Sin City Street Fight match that featured carnage aplenty. The Usos were aggressive from the start, whipping out whatever offense they could find on Big E and Kofi Kingston in an effort to retain their titles.
It was all for naught however, as Big E survived a two-on-one assault that allowed Kingston to lock Trouble in Paradise on Jimmy Uso, eventually leading to the Midnight Hour. It's a new day, for The New Day.
SmackDown Women's Champion Natalya def. Naomi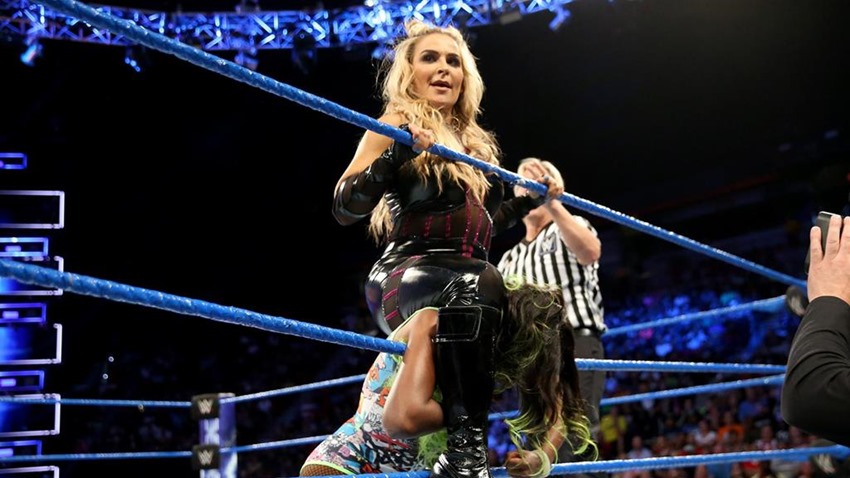 The Smackdown women's division was on show next, as the Queen of Harts proved her championship status in a spirited match against Naomi. The glow was definitely not in Naomi's corner, as the challenger found herself locked in the Sharpshooter and tapping out to the vicious submission move from Natalya.
Dolph Ziggler made another set of extravagant entrances
I have no idea what the end result of this angle is supposed to be, as watching Dolph Ziggler ape the entrances of Bayley and the Ultimate Warrior is just beyond weird.
Shelton Benjamin and Chad Gable def. The Hype Bros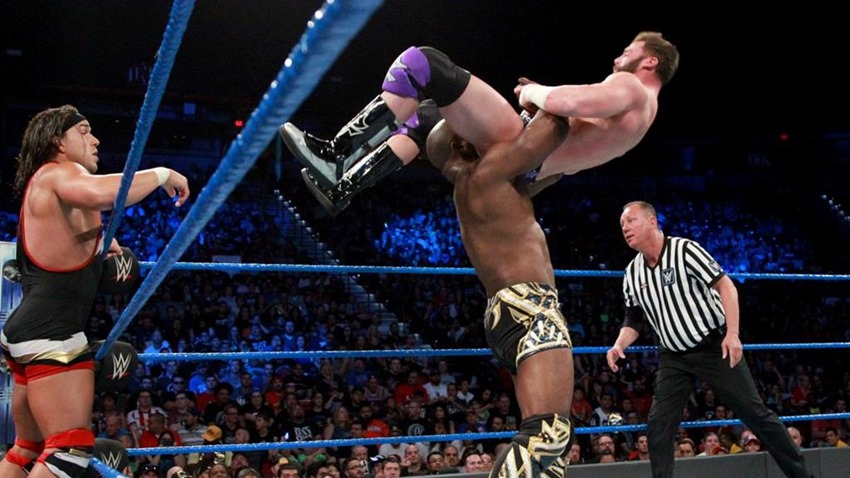 The New Day may be the top dogs in the Smackdown LIVE tag team division, but Shelton Benjami and Chad Gable are shaping up to be potential challengers to their newly-minted reign. The Hype Bros put up a solid effort, but Benjamin and Gable's teamwork was on point as they secured a win. A win that Zack Ryder was most unhappy with, refusing to dab around with Mojo Rawley afterwards.
It is dabbing right? This…this trend confuses me.
Kevin Owens brutalized Mr. McMahon on SmackDown LIVE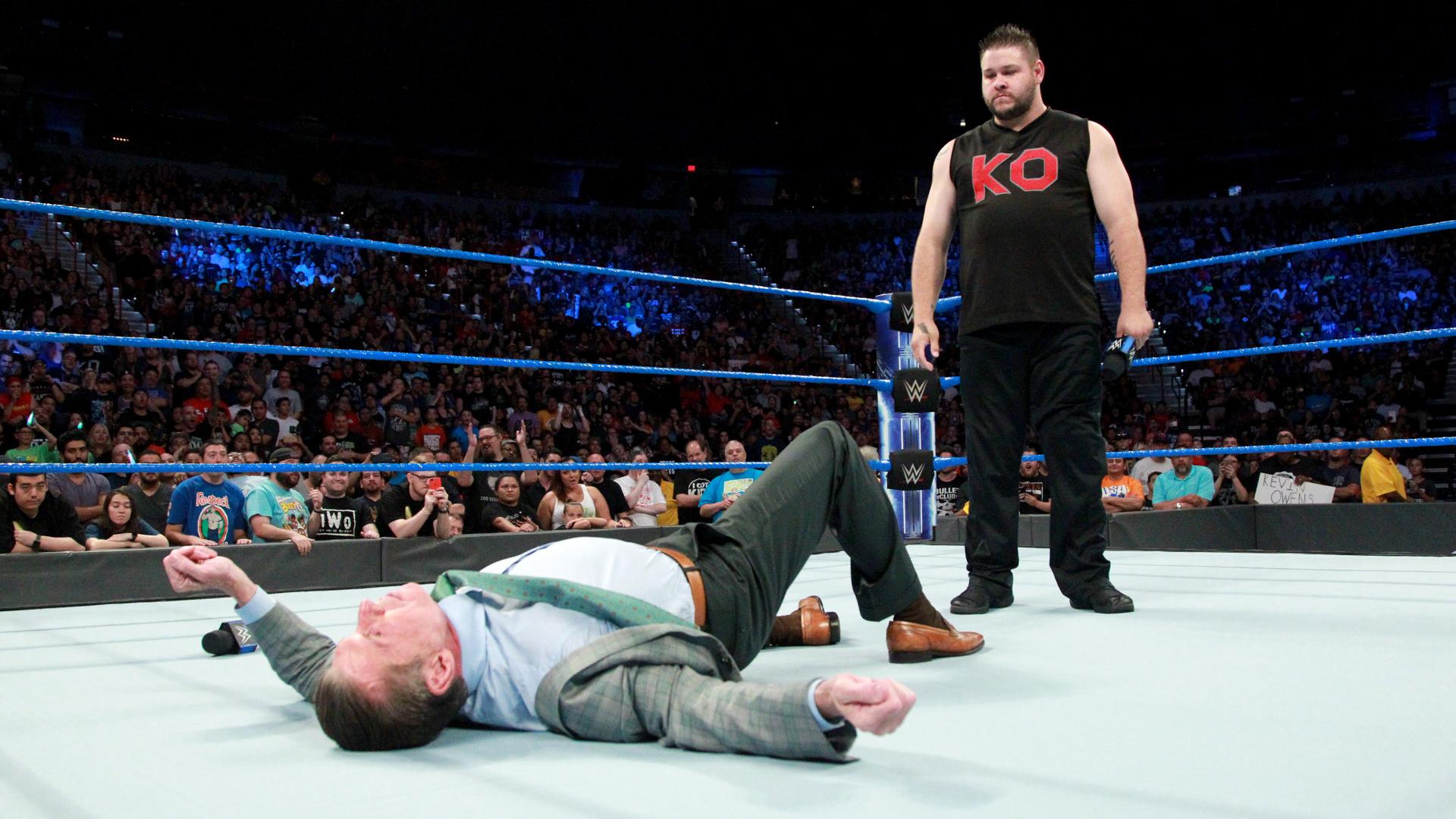 The boss…had returned. With Shane McMahon suspended after last week's episode saw him pushed to his breaking limit, Mr McMahon decided to address the impending lawsuit that Kevin Owens had threatened the company with, directly. McMahon's statement was clear: If Owens went ahead with the lawsuit, he'd be fired on the spot.
Mr McMahon even went so far as to say that he had wished his son had done more damage to Owens, as he'd suspended his son for not finishing the job. The end result of Owens being chewed out: Mr McMahon booking him in a Hell In A Cell match against Shane. Owens said he'd accept the match on one condition: That he be allowed to get his hands on McMahon without any fear of consequences.
Owens didn't specify which McMahon though, and as soon as the elder boss agreed he quickly fell victim to the Prizefighter who assaulted the WWE boss with heavy blows and a Frog Splash. Stephanie McMahon popped up to check on her father, but it looks like the war between Shane and Owens is just getting started.
Last Updated: September 13, 2017