WWE Smackdown LIVE took place from the Norfolk Scope Arena in Norfolk, Virginia. Here's all the action that went down.
Shane McMahon announced himself as team captain of SmackDown LIVE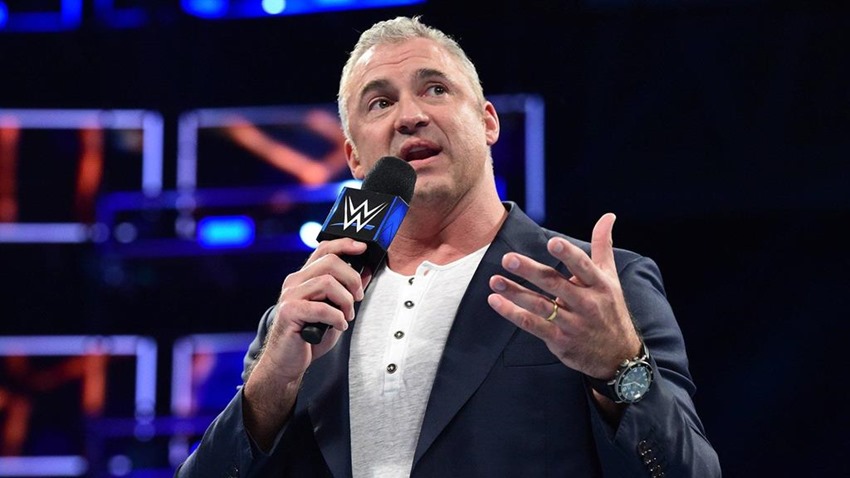 Smackdown LIVE is on a collision course with Monday Night RAW at Survivor Series this year, and with team red retaliating against the initial invasion of their sister show, commissioner Shane McMahon decided to take matters into his own hands by announcing his captaincy. With Kurt Angle captatining the RAW team, now was the perfect time for a rematch between Shane and the Olympic hero.
Bobby Roode def. Dolph Ziggler in a 2-out-of-3 Falls Match to qualify for Team SmackDown at Survivor Series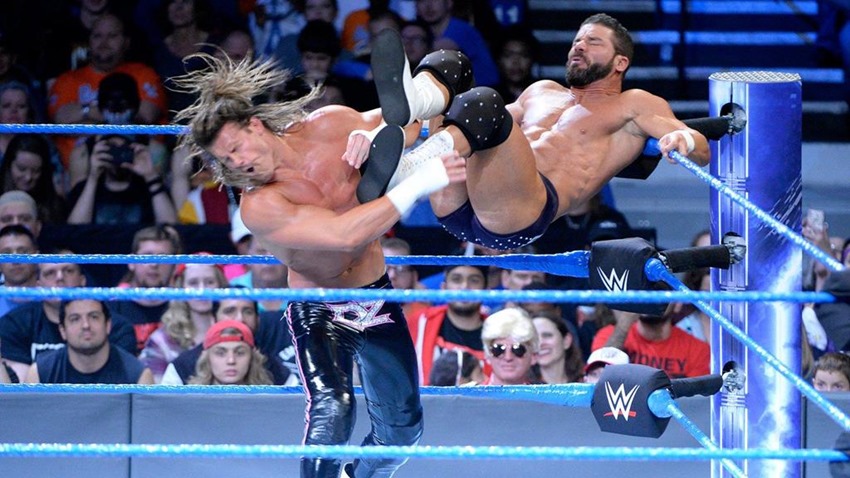 Smackdown LIVE's Survivor Series team needs some fresh blood to stand a chance against RAW's roster of monsters and titans. In one match, that team got a glorious addition when Bobby Roode bested Dolph Ziggler in a 2-out-of-3 falls match. Squaring off against the show-off, Roode fell victim to the first pin when a Superkick connected to his jaw, but he bounced back with pins two and three to punch a ticket to Survivor Series.
Baron Corbin def. Sin Cara via disqualification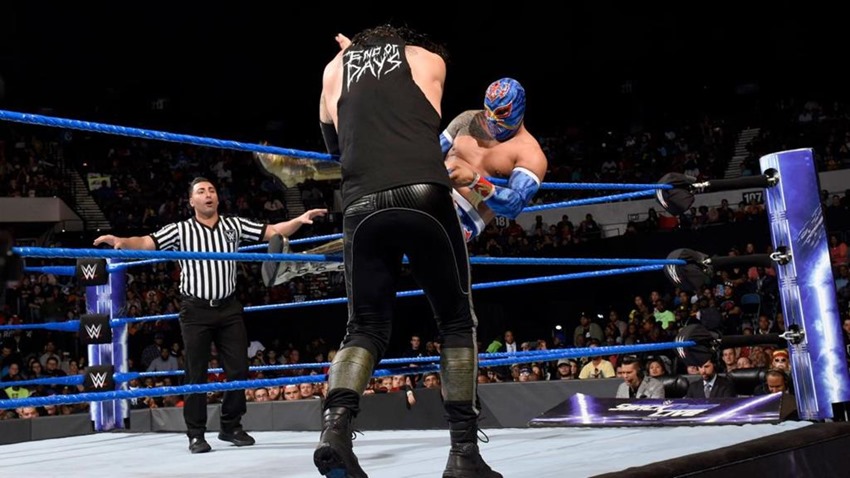 Baron Corbin may be the United States champion, but his win-rate so far is less than impressive thanks to the luchador scoring a disqualification win that mirrored the beatdown that Corbin delivered last week. Corbin wasn't interested in hanging around for a proper match against Sin Cara, as his competition had found a new level of ruthless aggression to use against the lone wolf and launched several blistering attacks on the champ.
This time, it was Sin Cara's call to ignore the referee's commands, with his beatdown earning him a DQ loss.
AJ Styles def. Samir Singh
AJ Styles made short work of Sunil Singh last week on Smackdown. This week, he went two for two with Samir Singh, utilising his trademark Styles Clash to seal the deal on a win. Before that match had kicked, WWE Champion Jinder Mahal arrived to address his upcoming match against WWE Universal Champion Brock Lesnar, and how the Modern Day Maharaja would conquer the beast incarnate.
Yeah, good luck with that. Anyway, Mahal popped back up after the Styles match, delivering a beatdown and two Khallas attacks to the phenomenal one.
Rusev def. Big E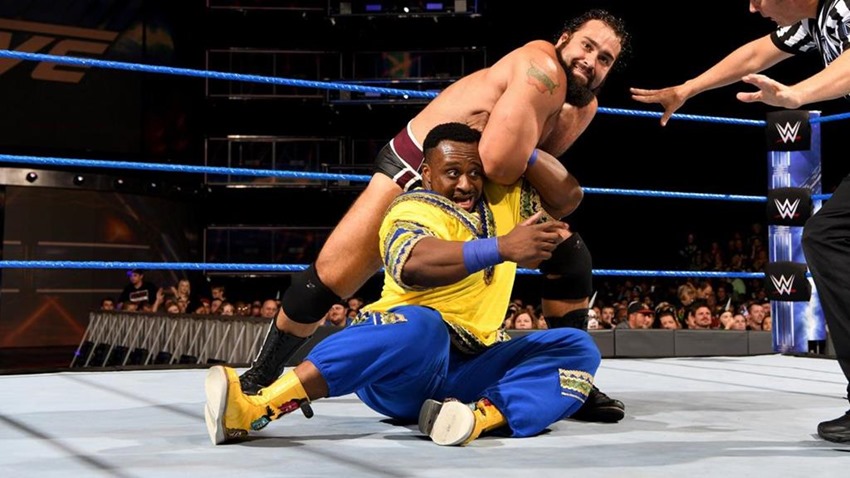 When you spill Big E's Halloween candy, you're going to pay a hefty price. Still, credit where credit is due, as Rusev managed to outlast not only the biggest man in The New Day but also his teammates as they got up to shenanigans outside the ring. Thanks to Aiden English at ringside, the Bulgarian brute landed an almighty kick to the back of Big E's head and picked up the win.
Shinsuke Nakamura def. Kevin Owens to qualify for Team SmackDown at Survivor Series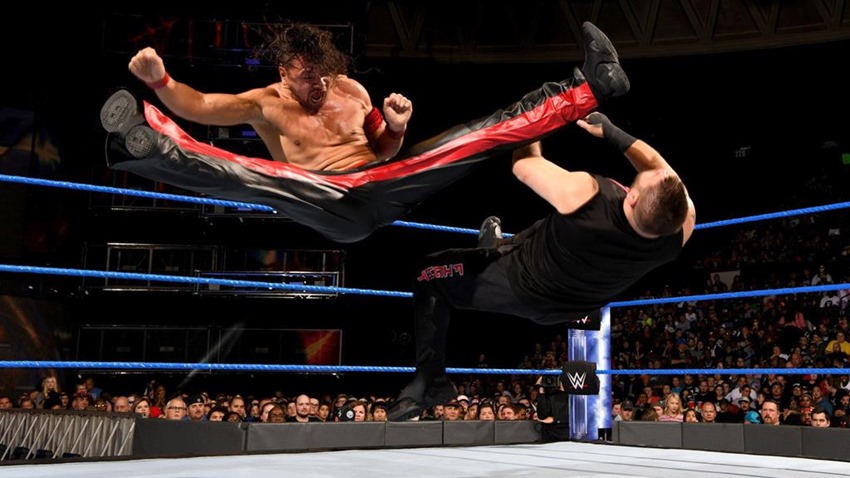 With the Smackdown LIVE Survivor Series team shaping up nicely, it was team for another match to determine a spot on it. This time, it was Shinsuke Nakamura and Kevin Owens who clashed, with each superstar bringing their A-game to the ring and creating a superbly physical match in the process. KO had the advantage several times, and at one point decided to drive Nakamura through the announce table alongside his pal Sami Zayn.
Randy Orton stopped that plan cold in its tracks, suplexing Zayn in place of Nakamura and giving the king of strong style the chance he needed to end the battle with a Kinshasa finisher.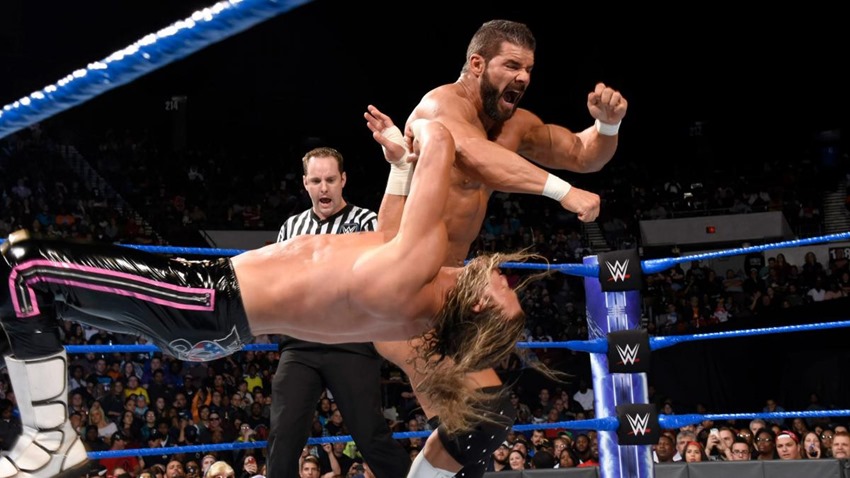 Last Updated: November 1, 2017