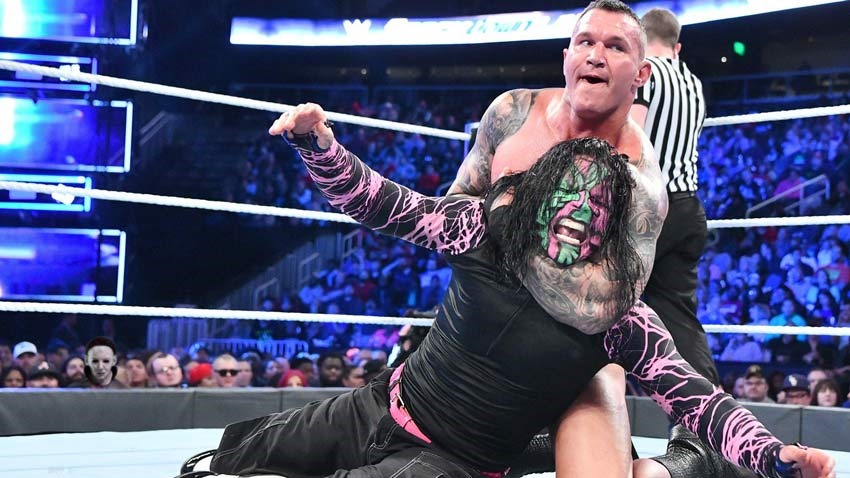 WWE Smackdown LIVE took place from the Philips Arena in Atlanta, Georgia. The go home show before WWE Crown Jewel, here's all the action that went down last night.
WWE Champion AJ Styles def. Daniel Bryan before Samoa Joe savagely took out both
After kicking off the night with a war of words, Daniel Bryan and AJ Styles skipped the WWE Crown Jewel main event and decided to have their WWE Championship bout right then and there as the very first match of Smackdown LIVE. Giving as good as he got, Bryan's offense was routed constantly by the WWE Champion, as Styles kept focusing his attacks on the injured knee of his opponent.
Attempting to win via a series of submission moves, Bryan instead found himself in a Styles Clash and then locked into a Calf Crusher, the excruciating hold causing him to tap out. The match done and dusted, both men had a newfound respect for one another and shook hands in the ring. And then Samoa Joe pounced, locking Coquina Clutches onto both men and standing tall.
Big E def. Cesaro in a Trick or Street Fight
In a tribute to the Attitude Era, the New Day's Big E hit the ring and gave Cesaro a clobbering of note. With the rules having been thrown out of the window before the match even started, both men saw their respective teammates enter the fray, but it was Big E who triumphed when he channeled the persona of his Brood costume that he was dressed in and spat the signature red venom mist of Cesaro and picked up the win.
Shinsuke Nakamura def. R-Truth
R-Truth may have given Shinsuke Nakamura a run for his money, but the king of strong style proved that his throne was still secure when he bounced back with a lethal barrage of blows and connected with a Kinshasa.
Becky Lynch promised to rip Ronda Rousey's arm off at Survivor Series
At Survivor Series, it'll be a champion vs champion match in the women's division. Unlike previous opponents that Ronda Rousey has faced however, Becky Lynch has proven herself to be a far more vicious and ruthless champion, the perfect antithesis to the self-proclaimed baddest woman on the planet. Addressing the Smackdown LIVE audience, Lynch promised Rousey that when the two face off, someone is going to lose an arm.
Rey Mysterio and Jeff Hardy def. Randy Orton and The Miz
In a preview of things to come at the WWE World Cup at WWE Crown Jewel, Smackdown LIVE's entrants into that tournament all joined forces for some tag team action. Not only were the superstars battling for some momentum ahead of the event, they also had another monkey on their back: Smackdown LIVE commissioner Shane McMahon's announcement that if any team blue member lost to RAW in the finals of that tournament, that they'd be out of a job.
As for the match? Typical stuff, that saw Randy Orton and The Miz wear down Jeff Hardy, keeping him grounded and isolated. Rey Mysterio eventually got the tag and helped clear the ring, with The Miz eventually falling to a 619 and a Swanton Bomb combo that earned the faces the 1-2-3. The match may have been over, but Orton still struck after the bell had rung when he landed RKOs on all three men in the ring.
Last Updated: October 31, 2018