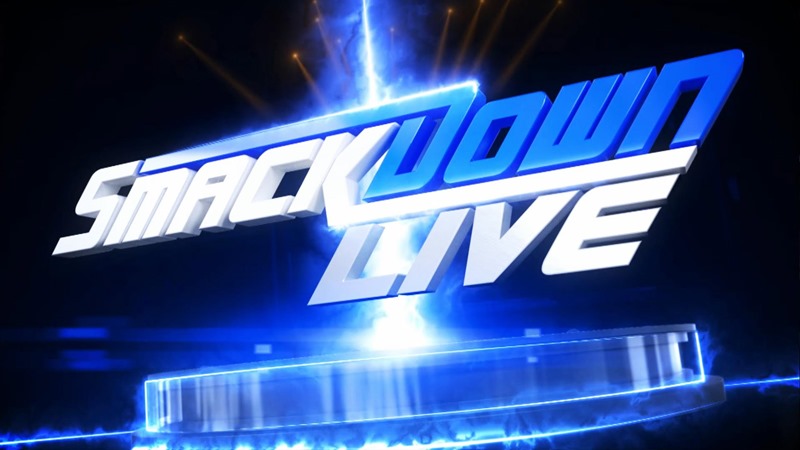 WWE Smackdown took place this week at the Prudential Center in Newark, New Jersey. Here's all the action that went down.
AJ Styles interrupted James Ellsworth's apology to Dean Ambrose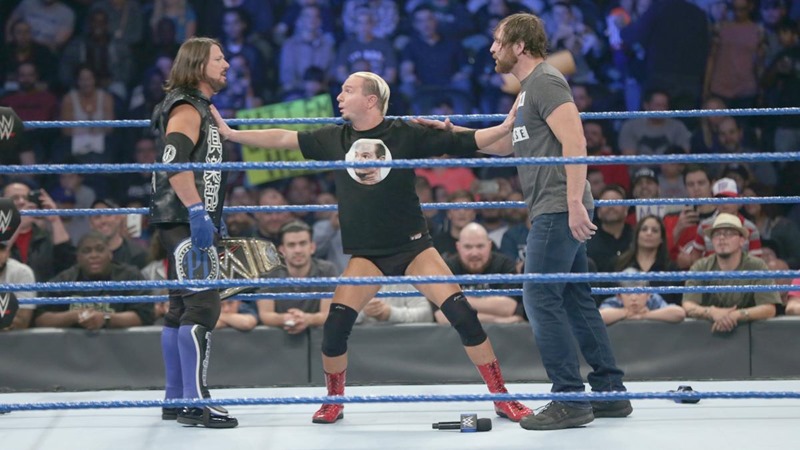 After costing Dean Ambrose a win over AJ Styles last week, James Ellsworth hit the Smackdown ring to offer his most sincerest of apologies to the madman. Clearly annoyed but ready to listen, Ambrose gave Ellsworth an ultimatum: He was forgiven, but he'd be facing the wrong side of Dirty Deeds if he ever interfered in one of his matches ever again.
And then WWE Champion AJ Styles decided to make an appearance, with Ellsworth caught in the middle. Styles wasn't there for a peace talk however, attacking the lunatic fringe with a Phenomenal Forearm and setting up a new main event for later on in the night.
Randy Orton defeated Kane in a No Disqualification Match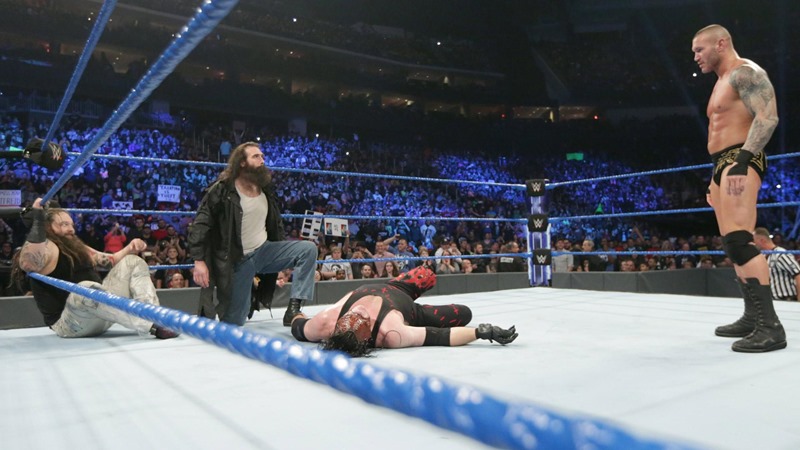 Just what is going on with the Viper lately? After weeks of feuding with Bray Wyatt and his clan, Orton seemingly turned on Kane last week and pledged allegiance to the eater of worlds. With the former partners not holding back after Kane requested a piece of the Apex Predator, Orton and Kane began a brutal match that had no holds barred whatsoever.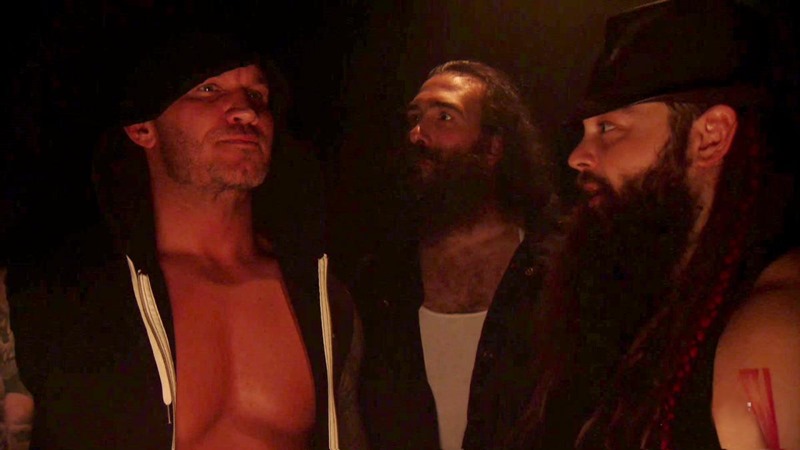 But Bray Wyatt and Luke Harper had other ideas, making an appearance around the Smackdown ring and distracting the Big Red Machine long enough for Orton to lock in an RKO outta nowhere. Kane suffered a post-match beatdown afterwards, as Bray Wyatt sent a definitive message to the demon with a Sister Abigail.
Alexa Bliss and Carmella defeated Becky Lynch and Nikki Bella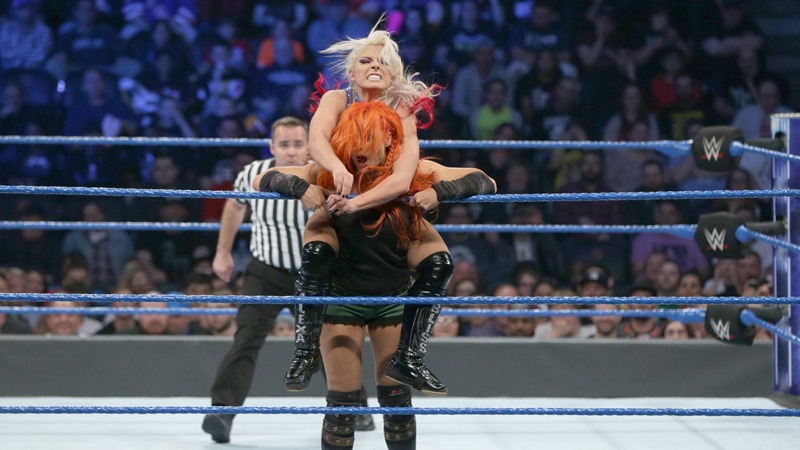 Survivor Series may be around the corner, but the Smackdown women's champion Becky Lynch had to face a more immediate threat from number one contender Alexa Bliss and Carmella as she teamed up with Nikki Bella for some tag team action. A scrappy bout, both teams went back and forth in the ring as they notched up slams and damage.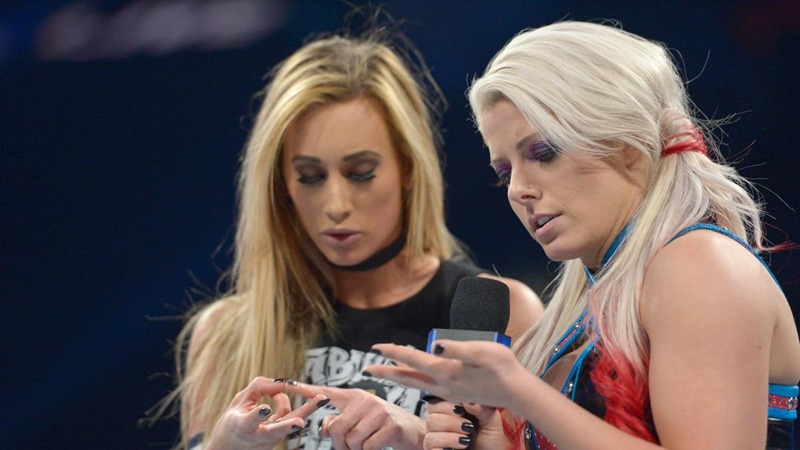 But Alexa Bliss was on fire, following up a rake to the eyes with a DDT on Lynch. After the match, Carmella also went on to claim that she would be leading the Women's Smackdown team against RAW, not Nikki Bella. It really wasn't a good night for the faces.
American Alpha defeated The Spirit Squad in a SmackDown 10-on-10 Traditional Survivor Series Tag Team Elimination Qualifying Match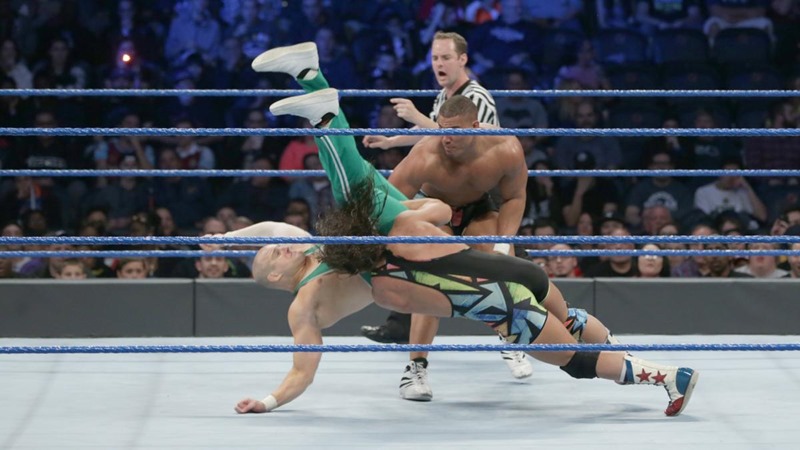 Survivor Series will see the usual five on five elimination matches, but there'll also be something far bigger this year: A 10-10 match featuring the best tag teams in the WWE. American Alpha wanted a piece of that action, as they clashed with the Spirit Squad for a chance at glory. Jordan and Chad Gable were in fine form, matching the aggression of Kenny and Mikey blow for blow and capping the match off with some Grand Amplitude to pick up the win.
Daniel Bryan announced the male Survivor Series SmackDown LIVE team on Miz TV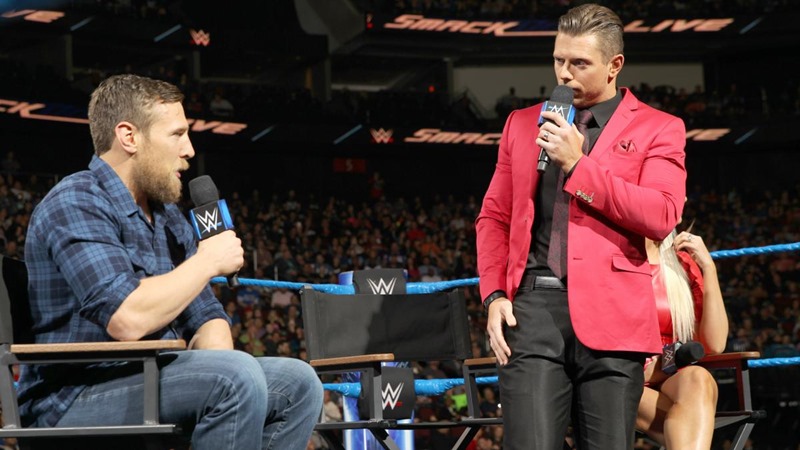 So just who will be representing Team Blue at Survivor Series? Smackdown General Manager Daniel Bryan arrived to tell the WWE Universe that Team Blue would be made up of the following superstars in the main team: Randy Orton, Bray Wyatt, Dean Ambrose, Baron Corbin and none other than the WWE champ himself AJ Styles.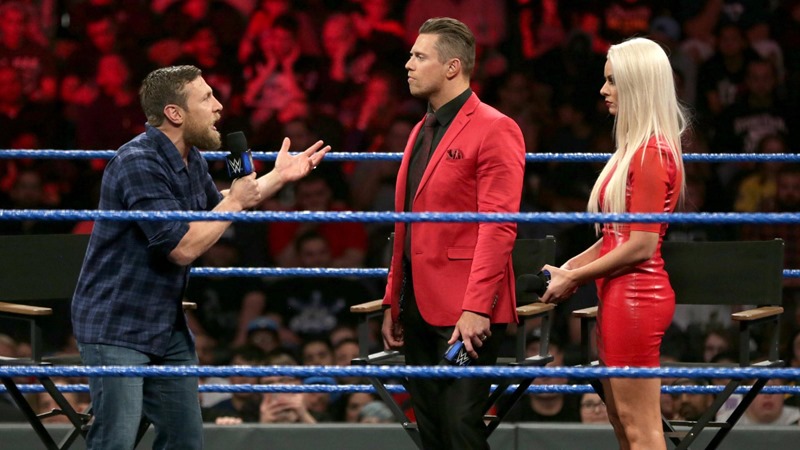 And of course The Miz was not happy at the idea of being excluded. Bryan and The Miz had a heated exchange, revolving around his refusal to accept an Intercontinental Championship rematch with Dolph Ziggler last week. Bryan was having none of The Miz's usual whinging that night however, telling the awesome one to go have a seat and watch his hated foe in action.
Dolph Ziggler defeated Curt Hawkins in an Intercontinental Championship Open Challenge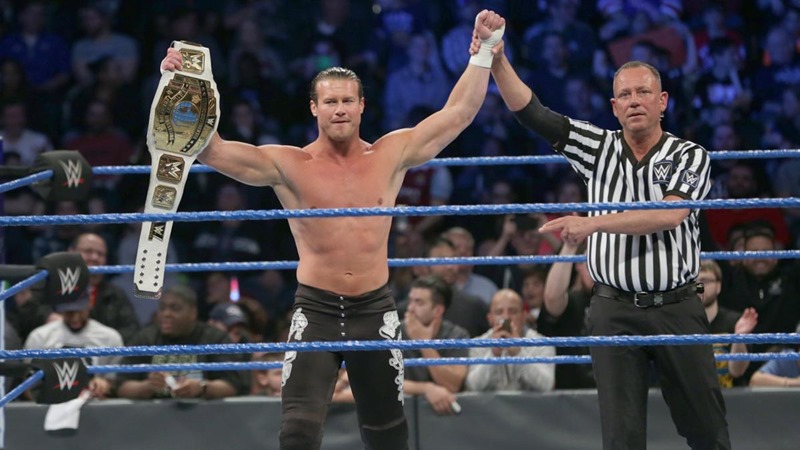 And that next Smackdown match was happening right then and there! Curt Hawkins debuted on the blue show, but his return was short to say the least. A superkick from Ziggler knocked out Hawkins the second the bell was rung, as Ziggler retained his championship in record time while The Miz looked on. With the match quickly over, Ziggler stated that the Miz would now have to wait his turn before he would get another crack at the Intercontinental championship.
Because there would be another open challenge at Survivor Series for the IC belt…against anyone on the RAW roster, a move that had The Miz seething.
The Usos defeated The Headbangers in a SmackDown 10-on-10 Traditional Survivor Series Tag Team Elimination Qualifying Match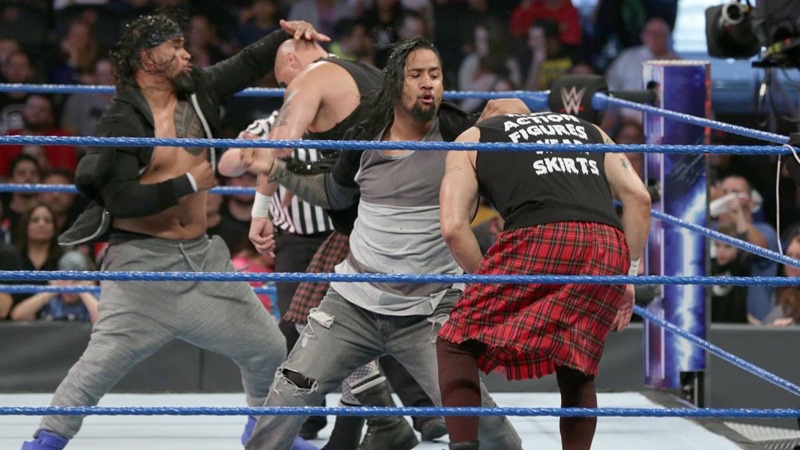 Could the veteran team of the Headbangers emerge triumphant against the Usos and book a ticket to Survivor Series?Ha, no not a chance. Jimmy Uso rolled up Mosh after his brother Jey knocked him square in the face, using his kilt to dirty the pin up even more with an unfair advantage.
Dean Ambrose defeated AJ Styles to become No. 1 contender for the WWE World Championship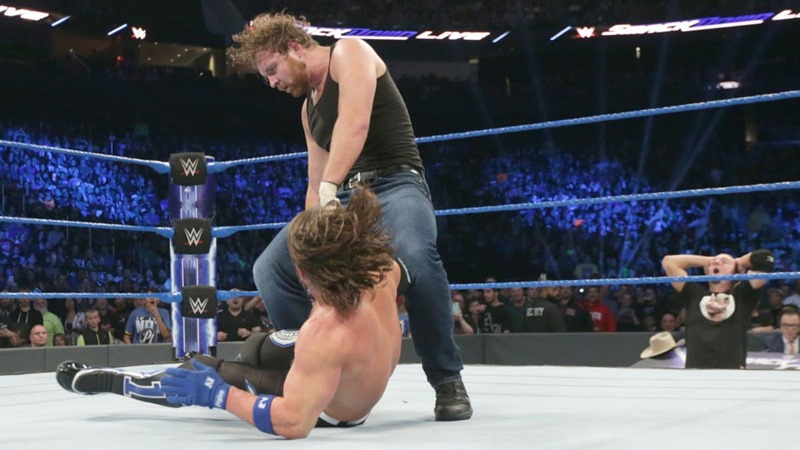 It was finally time for the Smackdown main event, as Dean Ambrose was fighting for a chance to be the new number one contender to a title that he formerly held before AJ Styles defeated him for it months ago. With James Ellsworth not at ringside, Ambrose and Styles put on another classic match, as the momentum shifted between the two stars constantly.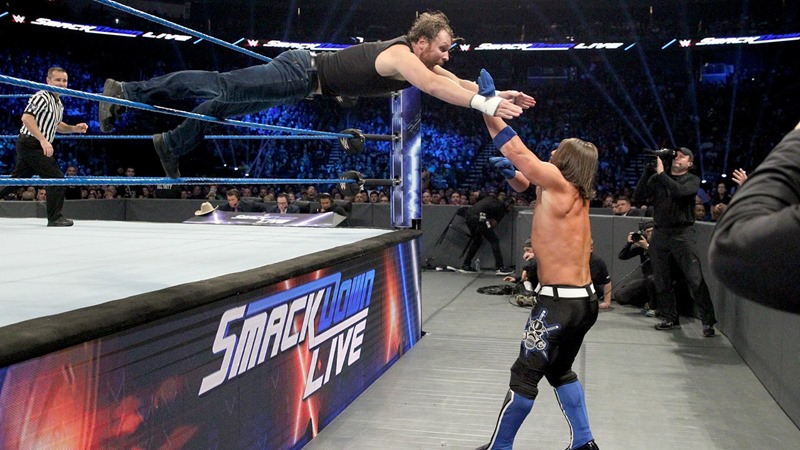 But at the worst possible time, Ellsworth made an appearance, with security hot on his tail and chasing the jobber all over the arena. Livid, Styles threw Ellsworth across the announcers table and returned to the ring to focus on Ambrose, but his Phenomenal Forearm was countered with a gut kick and Dirty Deeds as Ambrose went on to pin the champ.
With that victory secured, Smackdown boss Shane McMahon then announced that Ambrose would soon battle Styles again for the WWE Championshiop…at WWE TLC: Tables, Ladders and Chairs. Oh my!
Last Updated: November 2, 2016