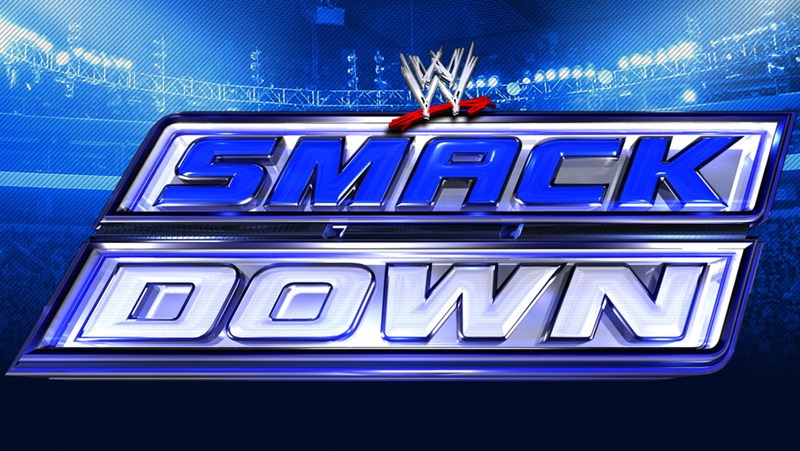 Hopping across the pond last night, Smackdown Live took place in Glasgow, Scotland. Here's all the action that went down.
James Ellsworth was named mascot for Team SmackDown LIVE at Survivor Series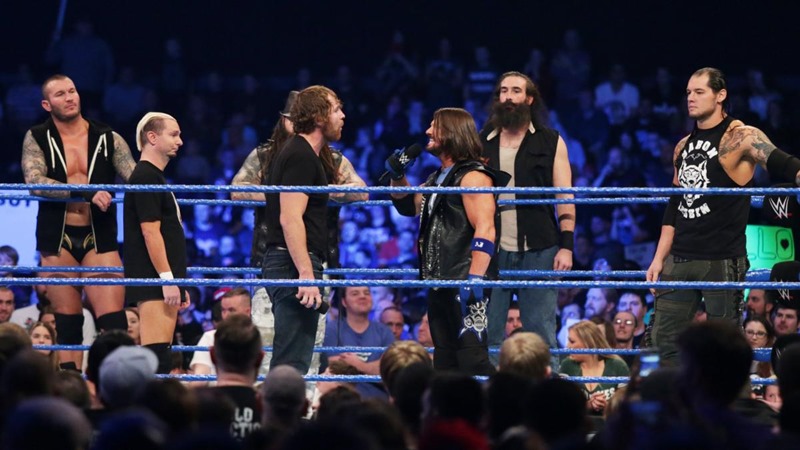 Well okay then. Apparently Team Blue needed a symbol to rally behind as team unity was on the fritz, and who better than…James Ellsworth? Yup, Smackdown boss Shane McMahon announced that Ellsworth would be providing some team spirit at Survivor Series, plus there'd be a big main event set up for the night: A six-man tag team match that would star Bray Wyatt, Randy Orton and Luke Harper facing Dean Ambrose, Baron Corbin and Ellsworth later in the night.
Breezango defeated The Vaudevillains in a 10-on-10 SmackDown LIVE Survivor Series Tag Team Qualifying Match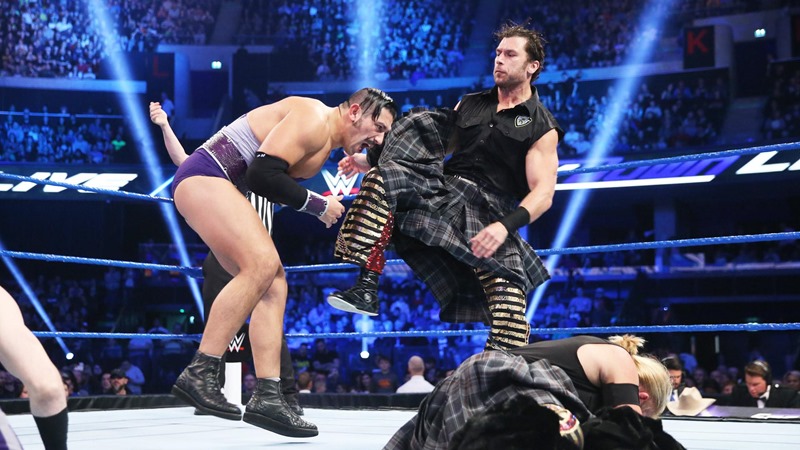 Dressed up in a bewildering clash of styles, Breezango took to the Smackdown ring after they were done policing fashion crimes, facing a determined pair in the Vaudevillains. The momentum shifted back and forth in a manner most manly against their dastardly competition, but a Falcon Arrow on Aiden English from Fandango saw Breezango cruise to victory. All that, and a spot in the 10-on-10 Traditional Survivor Series Tag Team Elimination Match was won.
Naomi defeated Natalya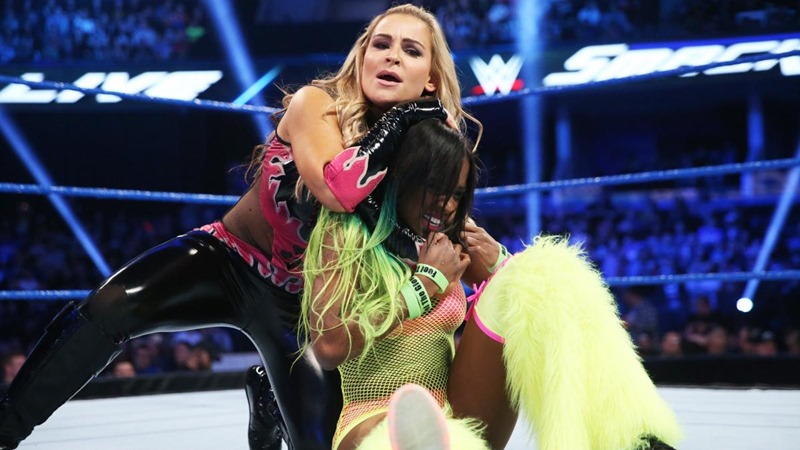 This was a Smackdown match that was pure havoc. The leader of the team blue women's team for Survivor Series may have started the night battling Naomi, but Carmella also got involved in the match, drawing Nikki Bella into the brouhaha as hell broke loose. Within all that chaos, Naomi managed to emerge victorious as with a quick roll-up pin.
Baron Corbin vs. Kalisto ended in a No Contest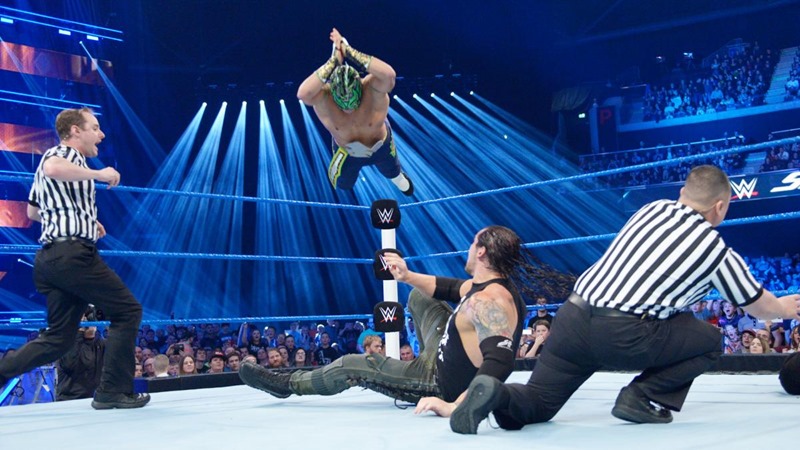 The Smackdown main event may have been decided earlier in the night, but Baron Corbin was having none of it. Deciding to replace Corbin with someone else, Smackdown boss Shane McMahon greenlit a new match for the lone wolf and sent him into action against a superstar that he had injured many months ago: Sin Cara.
But before Sin Cara could even return to the ring, Corbin decided to launch a brutal attack on the luchador. Sin Cara looked to be in for a world of hurt, but a slip on the apron gave him a golden opportunity to inflict some pain back on Corbin and his apparently buggered leg, dropkicking it into the steel steps and throwing a Frog Splash on his nemesis to top it all off.
SmackDown Women's Champion Becky Lynch defeated Alexa Bliss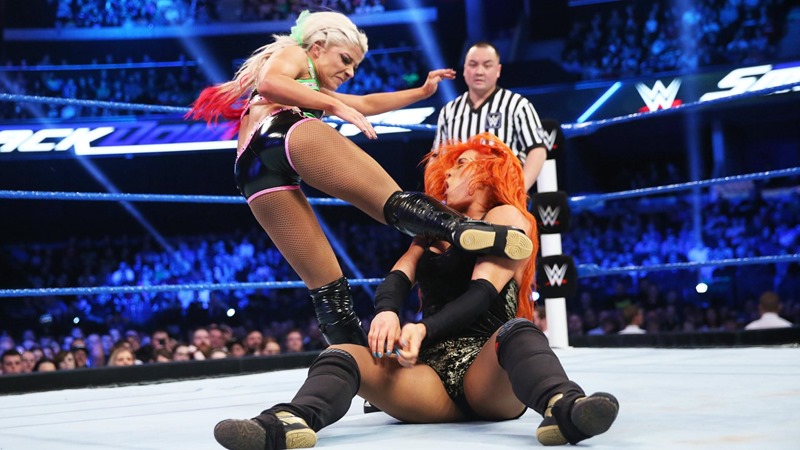 Becky Lynch was back, and ready to defend her Smackdown Women's Championship in a match that was heated to say the least. While Lynch may have taken the match in the opening minutes, Bliss quickly returned the favour by working the arm of the Lass-Kicker, landing all manner of damage on that specific limb.
Finally catching Bliss in the Dis-Arm-Her, victory appeared to be Lynch's as Alexa tapped out. But the match was called into question when it was revealed that Bliss had her boot on the bottom rope, something the referee did not see as Lynch hung onto her gold.
A Cruiserweight Championship Match with major stakes was made for Survivor Series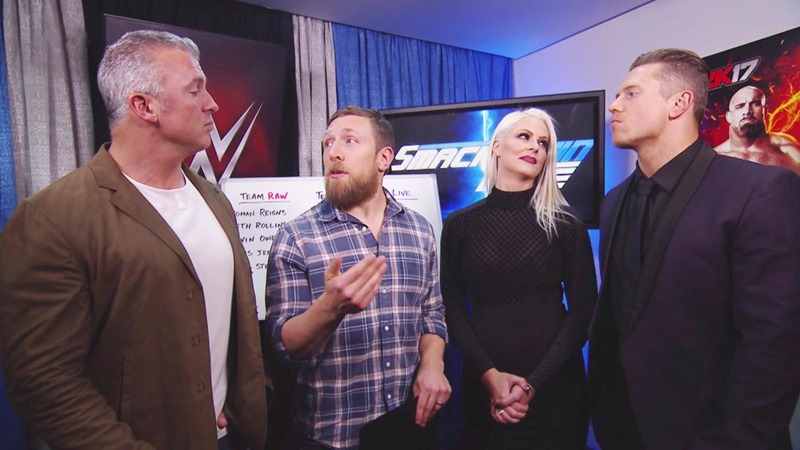 Shane McMahon and Smackdown General Manager Daniel Bryan announced that with RAW's Sami Zayn challenging Dolph Ziggler for the Intercontinental Championship, their Kallisto would also battle the RAW Cruiserweight champion Brian Kendrick for the title. But with one interesting stipulation: If Kallisto won, the entire RAW Cruiserweight Division would be wearing blue as a new acquisition of Smackdown.
Curt Hawkins defeated Apollo Crews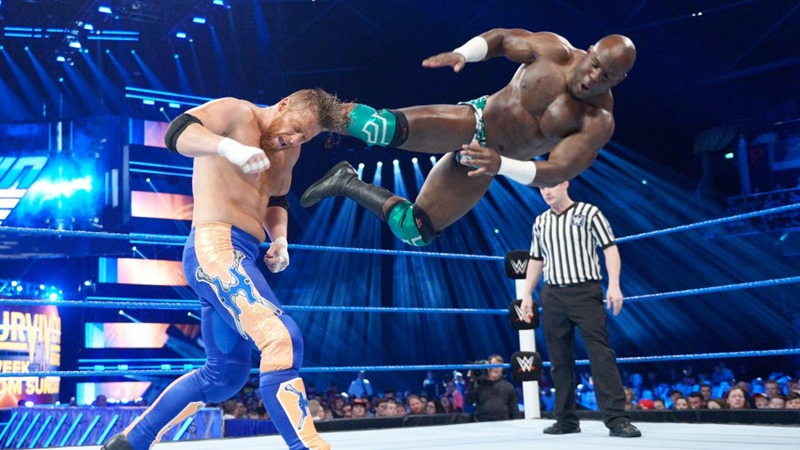 Trying once again to make a new debut on Smackdown after suffering the quickest of losses to Intercontinental Champion Dolph Ziggler last week, Hawkins finally hit the nail on the head. A heavy match played out between Hawkins and Apollo Crews, but an Olahoma Roll saw the hawk finally clinch victory in Glasgow, Scotland last night.
Bray Wyatt, Randy Orton and Luke Harper defeated Dean Ambrose, James Ellsworth and Kane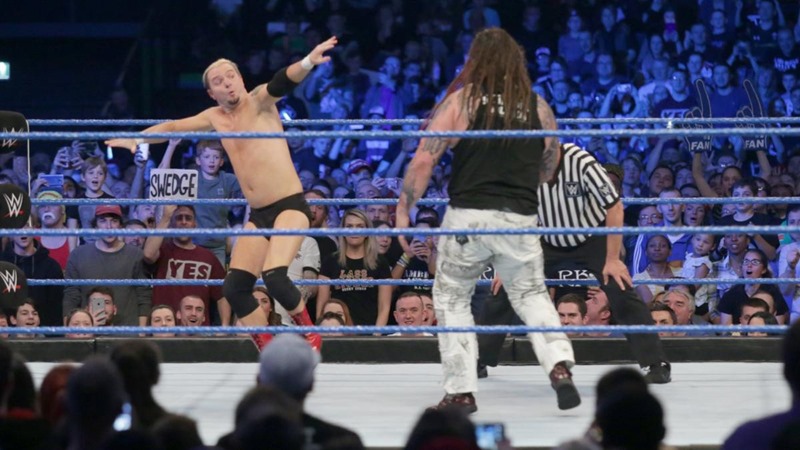 Dean Ambrose and James Ellsworth needed a new partner for the main event of Smackdown after Baron Corbin rejected participating in the match. And they found just such a heavyweight in the form of the big red machine known as Kane. While AJ Styles joined the commentary team, the new Wyatt family took the fight to Ambrose, Ellsworth and Kane in a vicious match that saw the momentum shift constantly between the two teams.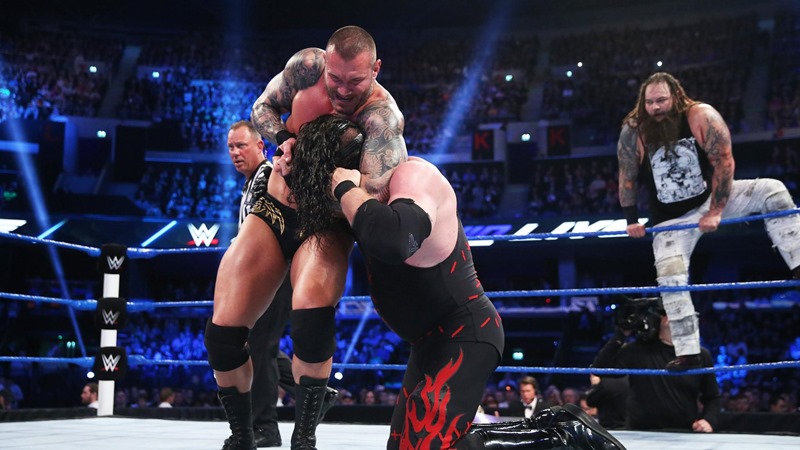 Kane and Luke Harper took their battle backstage, as Ambrose accumulated damage and had no choice but to allow Ellsowrth to tag in. Seeking to land some No Chin Music, Ellsworth instead fell prey to a Sister Abigail from Bray Wyatt. One, two and three folks, it was all over.
Shane McMahon was announced as the final member of Team SmackDown LIVE for Survivor Series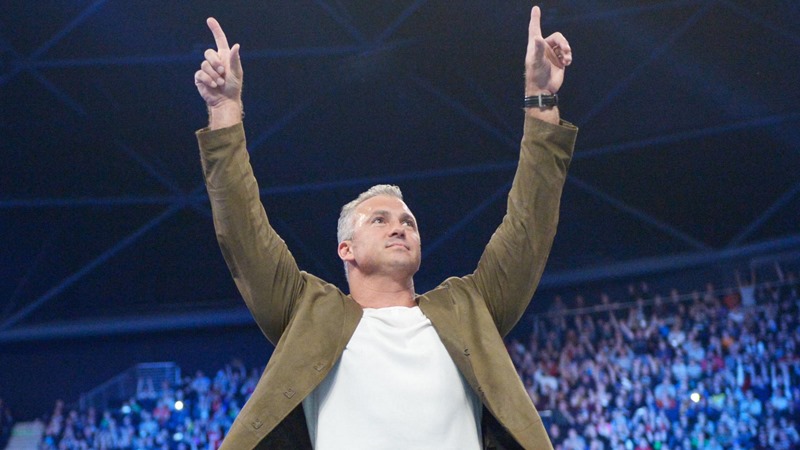 With the main event over, The New Wyatt Family looked to put Dean Ambrose down for good. But Smackdown boss Shane McMahon was having none of that, as he hit the ring and broke up the attack. With Baron Corbin now also injured ahead of Survivor Series, GM Daniel Bryan announced that a replacement had been found: Shane McMahon.
And that's a YES! chant that I could definitely get behind, as Team Blue will now feature Shane O'Mac bringing the money to Survivor Series.
Last Updated: November 9, 2016