WWE Smackdown LIVE kicked off in Boston this week. Here's all the action that went down as the superstars found themselves all shook up, uh huh.
SmackDown LIVE got shook up with United States Champion Kevin Owens and Sami Zayn
The Superstar Shake-Up that began on RAW continued on Smackdown, as a few new faces popped up: Kevin Owens brought his United States championship with him, as well as some bad attitude as he set out to mark his territory. It wasn't long before Baron Corbin interrupted as he was hungry for the US championship. As was AJ Styles and Sami Zayn.
General manager Daniel Bryan attempted to calm the situation, stating that Owens would defend his title against Chris Jericho at Payback in the weeks to come. Whoever won that match, would join Smackdown as their official US champion. But tonight? A number one contender would arise from the main event to challenge whoever won the Payback match, as Bryan greenlit a triple-threat match between the challengers.
Randy Orton vs. Erick Rowan ended in a No-contest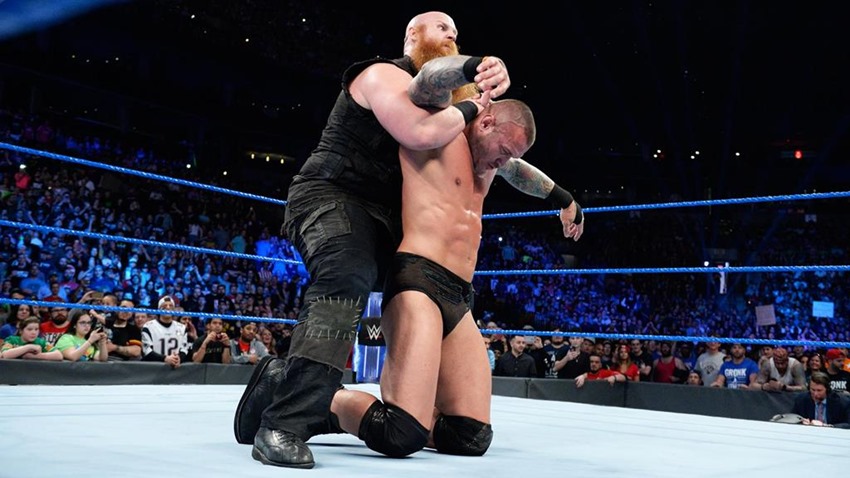 With a house of horrors match on the horizon, Randy Orton wanted to send a message back to Bray Wyatt via his disciple Erick Rowan. Orton's night would take an odd turn during the middle of the match however, as Bray Wyatt appeared on the TitanTron to taunt the champ, giving Rowan the chance needed to end the match outside of the usual stipulations. Well alright then.
SmackDown Tag Team Champions The Usos defeated American Alpha
Two Smackdown teams that weren't going anywhere last night? The Usos and American Alpha, as the tag teams clashed over the championship. American Alpha came up short however. as Jason Jordan and Chad Gable landed a superkick and powerbomb combo that sealed the deal on a win. The night wasn't over just yet for American Alpha, as they were left all shook up by two new faces in the locker room: The Shining Stars.
Mojo Rawley defeated Jinder Mahal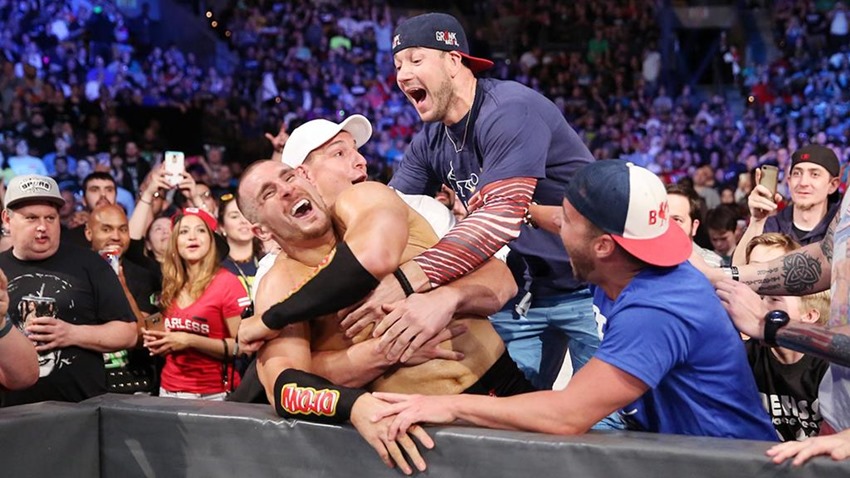 The other draft over to Smackdown, Jinder Mahal, finally got the chance to face off against the man who beat him at the Wrestlemania battle royale, Mojo Rawley. Again Rawley prevailed over his rival, thanks in no small part to the appearance by American sportsball person Rob Gronkowski. Okay then.
Charlotte Flair and Tamina arrived on Team Blue during the State of the SmackDown LIVE Women's Division address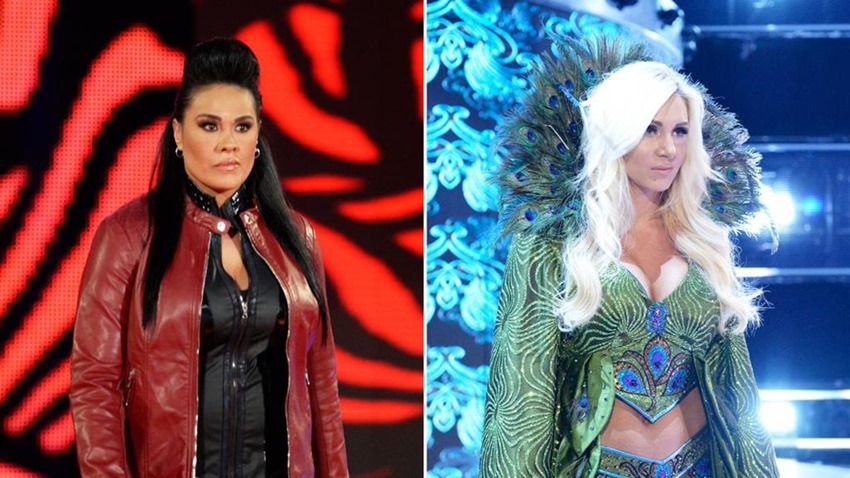 Two new superstars to the women's division were introduced to Smackdown LIVE last night: Former RAW champ Charlotte and Tamina. That's about it really. This particular segment was kind of awful. Bring on Asuka already.
Tye Dillinger defeated Aiden English
Before the match even began, Aiden English decided to he would first grace the Smackdown audience with a song. Tye Dillinger mercifully interrupted this, putting the Englishman in his place with a Tye-breaker that earned him a win.
Shinsuke Nakamura and Dolph Ziggler got acquainted with one another on Team Blue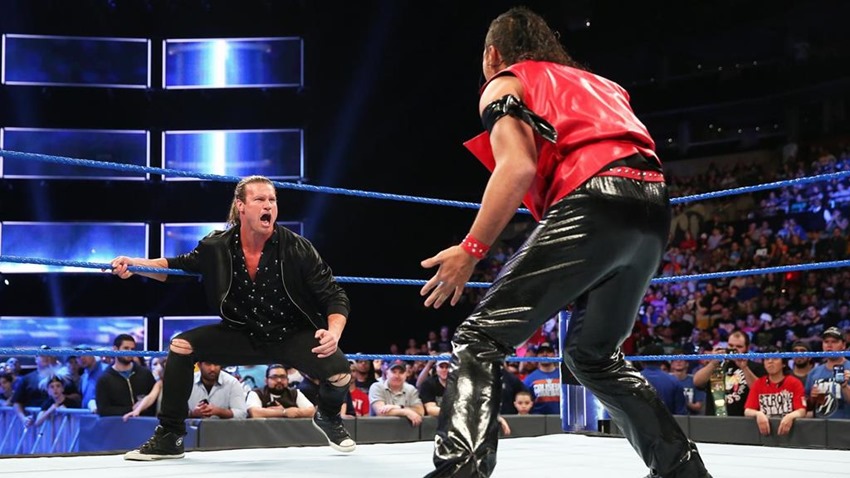 Smackdown may have lost a few faces to RAW, but it gained plenty back in return in the Superstar Shake-up. Dolph Ziggler was none too pleased to see so many new faces however, as the show-off hit the ring to voice his opinion on the matter. Shinsuke Nakamura had other ideas for the night, interrupting Ziggler, as the former two-time NXT champ dropped Ziggler like a bad habit when things turned ugly in the ring.
The New Day will soon be coming to SmackDown LIVE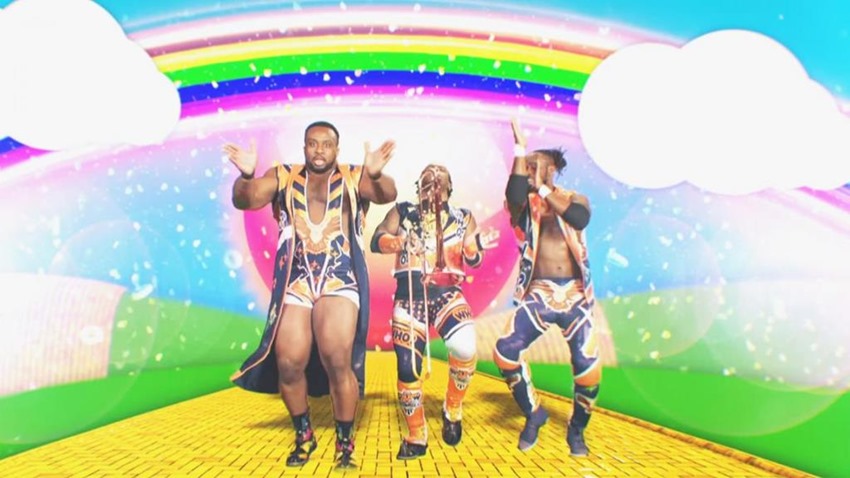 They weren't there in person, but a quick video announced that Smackdown LIVE would soon feel the power of positivity when The New Day transfer on over to that brand. Booty.
AJ Styles defeated Baron Corbin and Sami Zayn to guarantee himself an upcoming United States Championship opportunity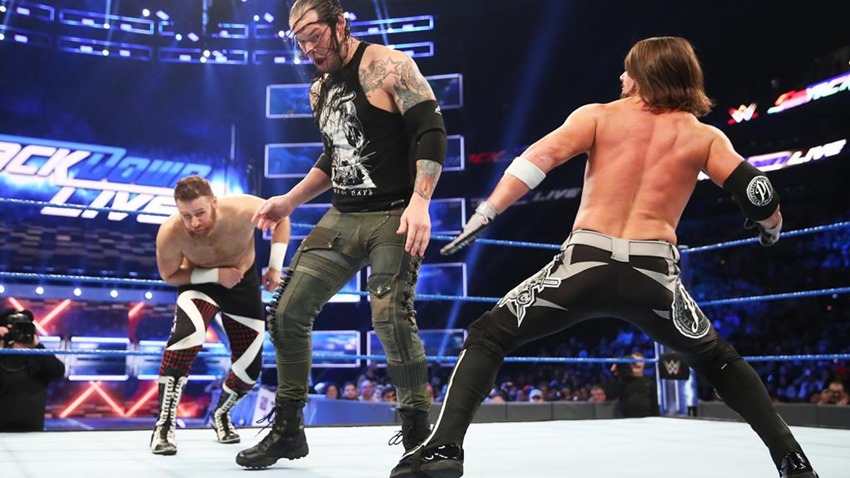 Main event time, and everything was on the line for a chance to face the United States Champion for his title after the dust of Payback had settled down. All three men used every single trick in their playbook, but it was AJ Styles who proved that he was still the face that ran the place with a Phenomenal Forearm on Sami Zayn to pick up the win.
Last Updated: April 12, 2017