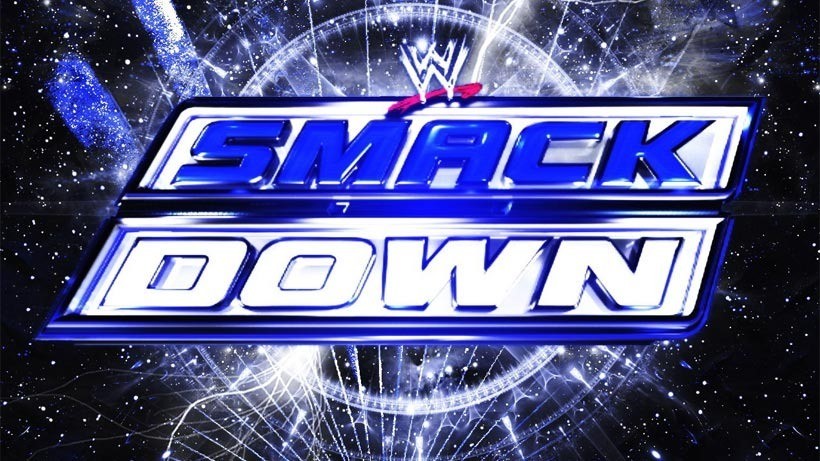 HELLO LONDON! Still in the merry UK, WWE Smackdown was taped in front of the British audience just a few hours ago at the O2 Arena, ahead of its Thursday night broadcast. Featuring Dean Ambrose, Sami Zayn, the Miz and lots more, here's what went down on Smackdown. Spoilers!
Opening segment
MizTV! The Miz and Maryse are in the ring, with special guest AJ Styles. Miz references back to when Styles, Luke Gallows and Karl Anderson ran riot throughout Japan's pro wrestling scene in 2014, insinuating that Styles ordered his former buddies to attack Roman Reigns on Monday Night RAW. Styles is totes innocent though according to him, Miz and Maryse start making out and Styles throws a punch because dammit this is how wrasslin' works.
Ryback defeats United States Champion Kalisto
Echoing their Wrestlemania match, Ryback and Kalisto went at one another in a bout of speed and power, without the title on the line. Ryback picked up the win, reversing Kalisto's Salida Del Sol into Shell-Shocked for the first Smackdown win of the night.
Dolph Ziggler vs. Baron Corbin
Instead of some in-ring action featuring the finest person to ever take a bump, Ziggler got man-handled on his way to the ring by Baron Corbin, killing the match before it even started.
AJ Styles defeats The Miz
Styles and the Miz put on one hell of a show, with the action constantly dipping between the two. A distraction from Luke Gallows and Karl Anderson helped set Styles up to deliver a phenomenal springboard forearm on The Miz and pick up another win on Smackdown.
Backstage
Dean Ambrose and Sami Zayn are getting hyped up for their match agaisnt Chris Jericho and Kevin Owens. And also trying to come up with a name for their impromptu tag-team, but Ambrose isn't too keen on "Sambrose", "Ska Madness" or the "Beef Eaters". Ambrose was liking the idea of the duo being called the "Rough Riders", but Zayn said that it might be too sexual. Possibly.
Back in the ring with The Miz
Livid after his defeat, the Miz cuts a promo saying that he knew that Styles was in cahoots with Anderson and Gallows. Cahoots I say! Shane McMahon then appears, winning the London crowd over as he picked up a mic and hit the ring. Eventually, the two came to an understanding, and by that I mean that Shane delivered an ass-kicking supreme on the Miz that sent him flying out of the ring. Then Shane danced. WRASSLIN!
Backstage with Luke Gallows and Karl Anderson
Anderson and Gallows say that they don't need AJ Styles, and that they're just there to make an impact. Well that impact has been felt, as the pair will be seeing their first WWE in-ring action against the Usos on the next Monday Night RAW.
Natalya and Paige defeat Naomi and Tamina
The popular divas locked in a double set of submissions on Naomi and Tamina, winning their Smackdown match with a double tap out.
R-Truth defeats Fandango
With Goldust as the guest referee, this match was anything but serious. A short bout, R-Truth picked up the win. And then did some break-dancing with Goldust in the ring afterwards.
Enzo and Big Cass are in the ring
The pair of really realest people in the ring, are in the ring and working the mic, which signals The Vaudevillains to come on down and start slinging some verbal heat at each other.
Chris Jericho and Kevin Owens defeats Dean Ambrose and Sami Zayn
Sambrose (Hey, I like it and I'm sticking with it) fell before the combined might of Chris Jericho and Kevin Owens, as the big KO ended the match with a pinfall victory and ending Smackdown for the night.
Last Updated: April 20, 2016