WWE Smackdown took place this week from the Huntington Center in Toledo, Ohio. Here's all the action that went down.
Randy Orton defeated Luke Harper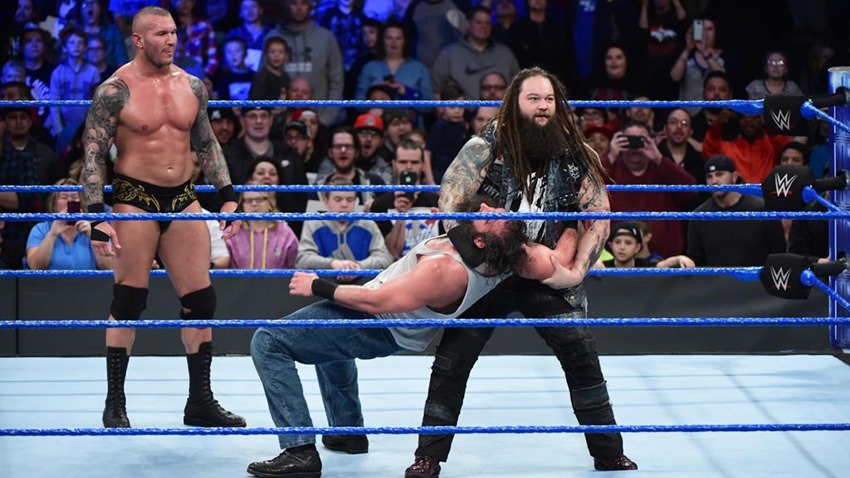 There's been some hint of mutiny in the ranks of the Wyatt Family last night, with the heat between Luke Harper and Randy Orton finally reaching a boiling point last night in the opening match of Smackdown. While Bray Wyatt was present at rignside to watch over his flock, Orton came through with a dominating display that could only end with an RKO out of nowhere.
To make matters worse, Bray Wyatt applied a post-match Sister Abigail to Harper, possibly sending a sign that his time in the family may have come to an end.
Mickie James and Alexa Bliss unleashed a two-on-one attack on Becky Lynch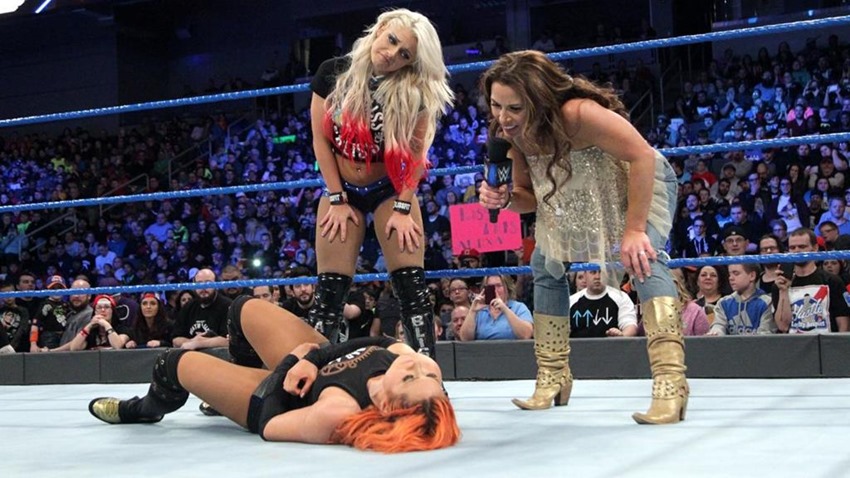 Back in the WWE after several years away, former La Luchadora Mickie James gave an interview explaining that she was back to reclaim her legacy as a revolutionary, something that only the current women's champ Alexa Bliss appeared to appreciate. Becky Lynch however had different plans, hitting the Smackdown ring in hot pursuit of some payback for last week's steel cage ambush.
And while Lynch may have landed a few shots, the appearance of Bliss unevened the odds for her and led to a royal beatdown.
Mojo Rawley won the Over the Top Rope Challenge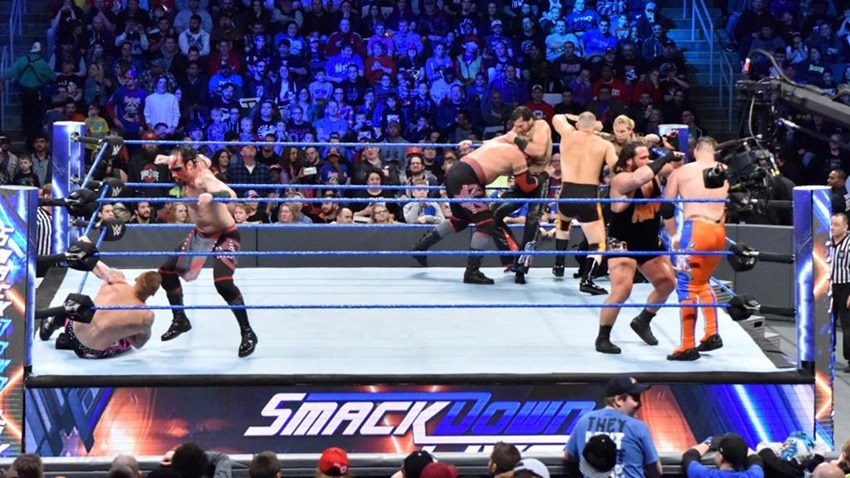 In a taste of things to come for this Sunday's Royal Rumble, ten Smackdown superstars entered the ring and only one was left standing after everyone else had gone over the top rope. And that man was Mojo Rawley, who managed to send both members of Breezango flying, earning himself a spot in the Rumble.
AJ Styles called out John Cena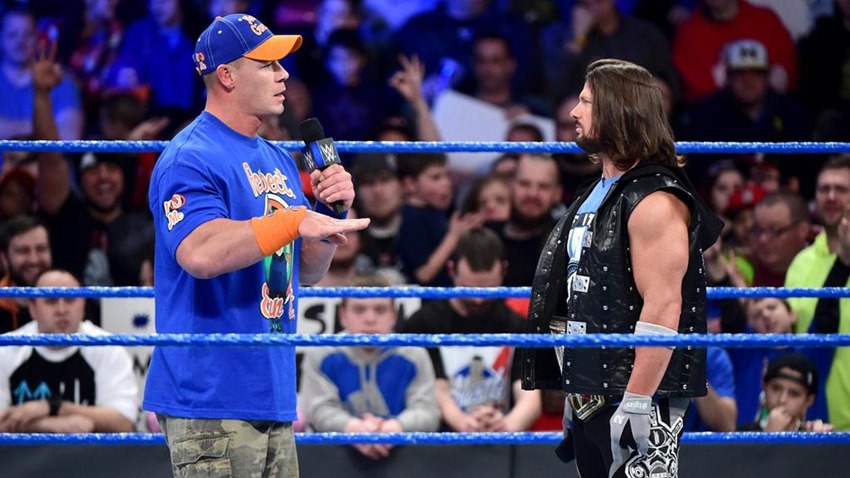 The chance to earn a main event match may be the big draw of the Royal Rumble, but there'll be plenty of other matches going on this Sunday. Smackdown champ AJ Styles for example, has a title defense against John Cena and he was more than happy to get into the ring and demand some resepct from the Cenation leader. Both men went at it verbally, preferring to save their energies for the match ahead this Sunday. No seriously, that's what happened.
Dolph Ziggler defeated Kalisto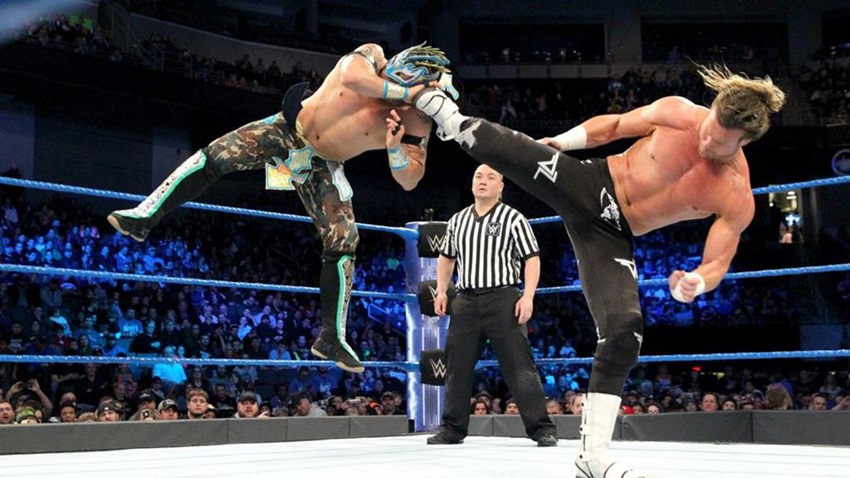 Dolph Ziggler happens to be on a rampage lately, as he added Kalisto's head to his current streak of ruthless aggression. While Kalisto appeared to be an even match for Ziggler at the start, the show-off quickly reversed his odds with a superkick that almost decapitated the high-flying luchador. Not yet satisfied, Ziggler grabbed a steel chair and was ready to introduce it to the spine of Kalisto, but a last-minute save came out of nowhere from Apollo Crews who sent Ziggler runing.
Naomi vs. Natalya never got under way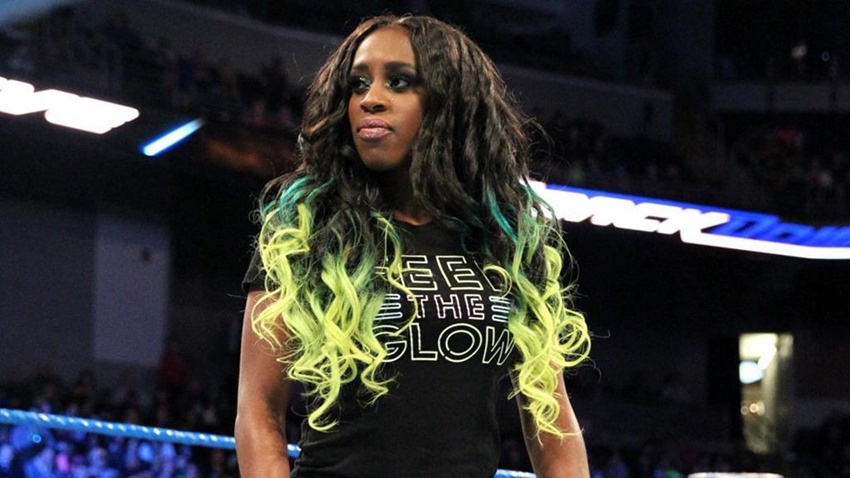 Back on Smackdown after a few months away, Naomi was meant to face off against Natalya in her return match. But the Sharpshooter expert wasn't showing up, as she was busy feuding backstage with Nikke Bella yet again. Frustrated, Naomi issued an open challenge that Alexa Bliss answered. Sort of. The Women's champ was happy to throw insults at Naomi, but her new competition stayed put in the ring and holy crap nothing happened I'm done with this sentence.
Intercontinental Champion Dean Ambrose defeated The Miz in a Lumberjack Match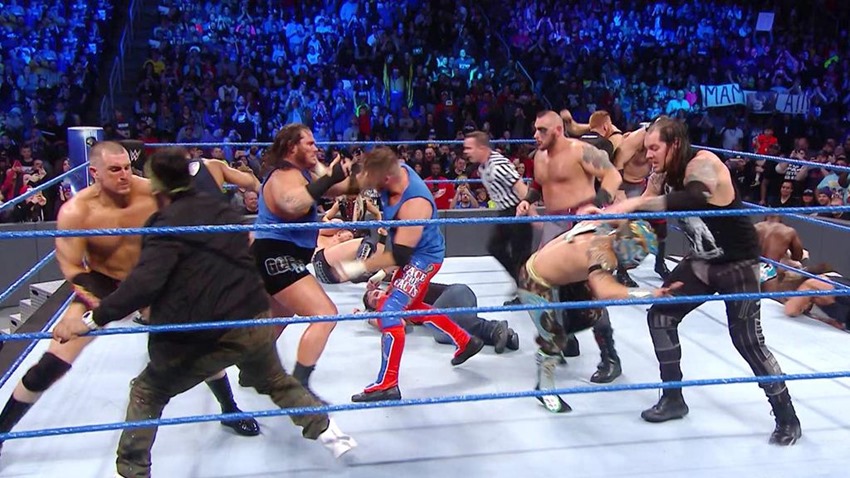 After having run his mouth in hot pursuit of a rematch when he confronted Smackdown general manager Daniel Bryan, The Miz got a chance to win back the Intercontinental championship from its current holder Dean Ambrose. But this time, the two superstars were forced into a Lumberjack match that ended in chaos.
Ambrose and The Miz were evenly matched throughout the bout, with both men taking advantage of the lumberjacks outside to devastating effect. With the lumberjacks eventually clashing and leaving the arena a sea of chaotic muscles and beards, it was Ambrose who gained the upper hand with a counter that led to Dirty Deeds. Three two one and Dean Ambrose was ready to exit Smackdown and head into the Royal Rumble as the Intercontinental Champion.
Last Updated: January 25, 2017