WWE Smackdown Live took place from the Key Arena in Seattle, Washington. Here's all the action that went down.
Daniel Bryan made an impromptu Fatal 4-Way Match between Elimination Chamber competitors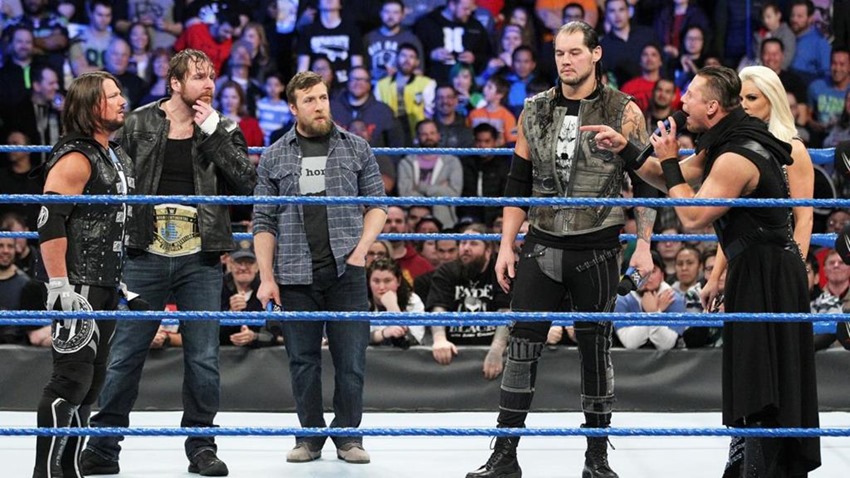 Last night's Seattle home crowd was firmly behind Smackdown general manager Daniel Bryan, but The Miz had other ideas as he decided to gate-crash the party to begin yet another vigorous debate. But before The Miz could get his verbal engines running, Baron Corbin decided to make an entrance as well. And so did Dean Ambrose. And AJ Styles, as the ring quickly became cluttered with Elimination Chamber competitors.
The only solution? A Fatal Fourway match right then and there.
Baron Corbin defeated AJ Styles, The Miz and Dean Ambrose in a Fatal 4-Way Match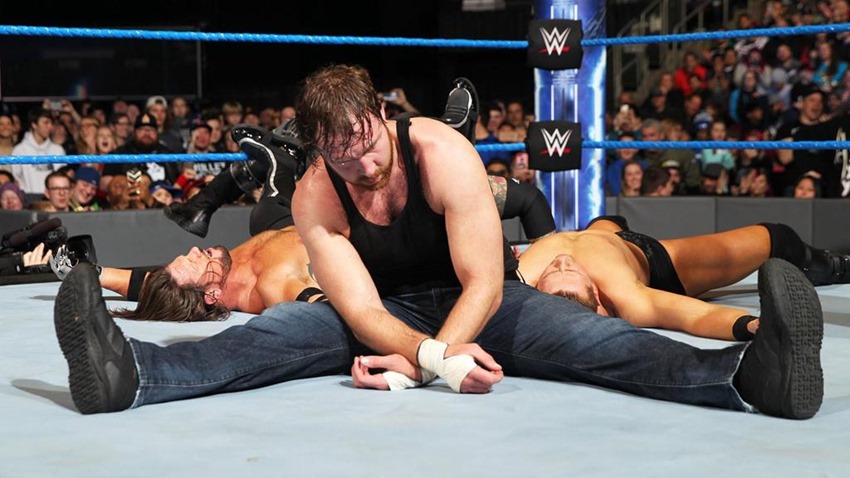 And wasting no time at all, all four men laid everything on the line to pick up a victory and some momentum before the Elimination Chamber event this weekend. While the match could have gone either way, it was Baron Corbin who emerged victorious on Smackdown, as he locked AJ Styles into the End of Days to secure his win.
Nikki Bella and Natalya continued their war of words
Nobody cares.
Apollo Crews defeated Dolph Ziggler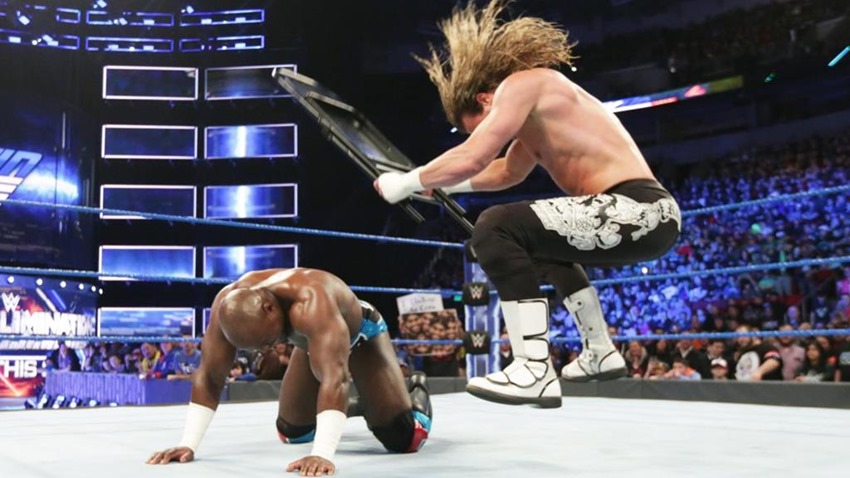 Dolph Ziggler's new streak of ruthless aggression has resulted in a more vicious showoff as of late, but Apollo Crews finally got the chance to lock horns with the superstar that has been ducking him for weeks. It was an intense match, but one that Crews got the upper hand in with a sneaky roll-up pin. Seething afterwards, Ziggler decided to end the match on his own terms by taking a steel chair to the back of Crews.
Kalisto attempted to stop Ziggler's onslaught, but he too caught a chair shot that left both him and Crews broken in the middle of the ring.
A historic Elimination Chamber dual contract signing turned volatile
Contract signings for title matches may be commonplace, but a dual contract signing? That's what happened on Smackdown last night, as Women's champ Alexa Bliss put pen to paper in front of her challenger Naomi, while Mickie James and Becky Lynch also went over some paperwork. And then things turned ugly, as insults led to fists, with the chaos eventually sending both Bliss and James packing.
The Ascension, The Vaudevillains and The Usos defeated American Alpha, Breezango and Heath Slater and Rhyno – 12-Man Tag Team Match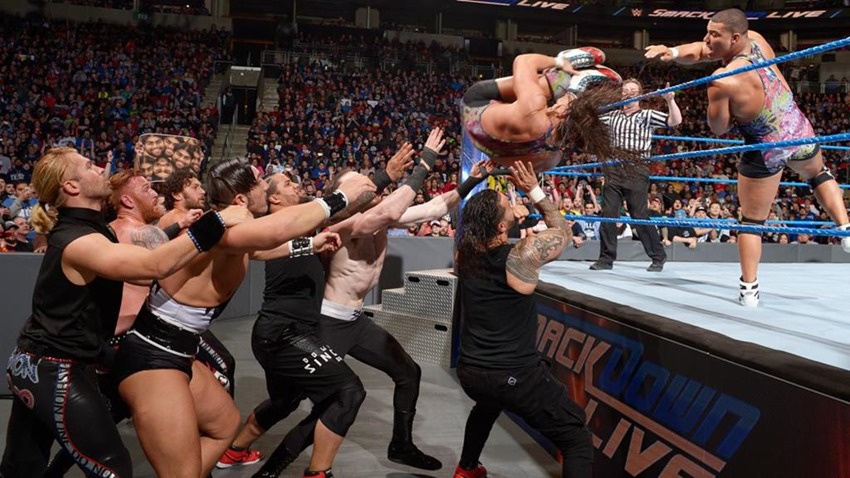 Speaking of chaos, the Smackdown ring was full to bursting point with a massive 12 man tag team match that featured the entire tag team division of the blue-branded show. In a taste of things to come in the Tag Team Turmoil match this Sunday, the unpedictable action eventually led to the heels winning the warm-up match, as the Ascension got Rhyno knocked down long enough to earn a three-count.
John Cena defeated Randy Orton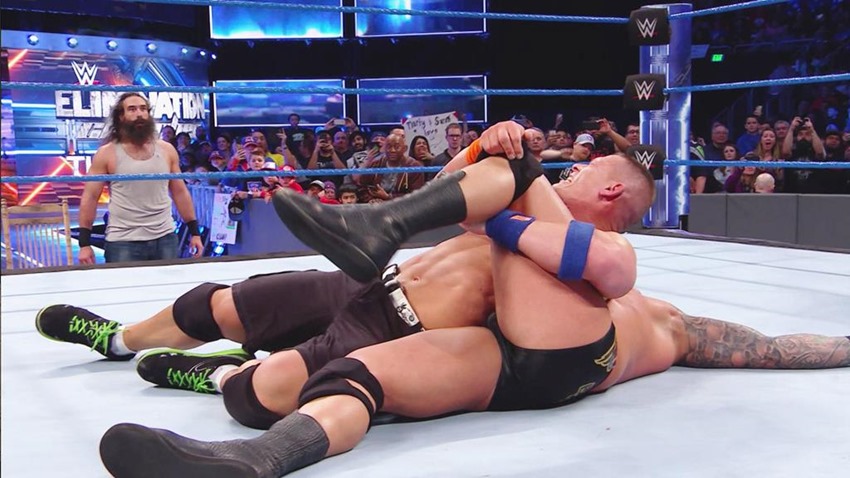 There's no love lost between John Cena and Randy Orton, and last week's episode of Smackdown was no different as the Royal Rumble winner pinned the Cenation leader in a massive victory. But this week? The champ was definitely here for the main event, taking massive punishment from Orton and dishing out plenty in return.
After a grueling bout, the referee took a fall and a ringside Bray Wyatt pounced on Cena with a Sister Abigail. But before Bray Wyatt could intefere further, former acolyte of the Wyatt family Luke Harper to finally subdue his former master. Giving Cena the chance needed to make good use of the chaos, the Viper fell to an Attitude Adjustment that ended the main event for the night.
Last Updated: February 8, 2017