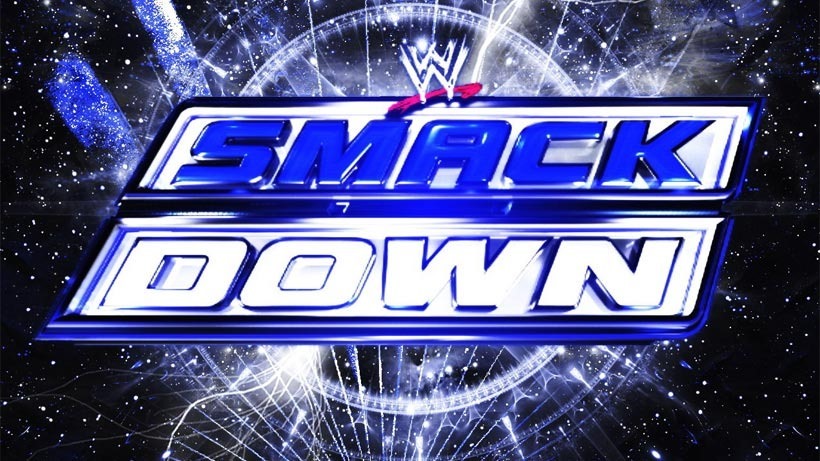 Unlike its Monday night flagship show RAW, WWE Smackdown isn't a live show. Instead, it's taped and edited up for broadcast a few days later. This week's episode of Smackdown took place in the US of A city of Indianapolis, which I presume must be the biggest Indiana Jones fan site in the world. Here's what went down that night for the taping of the February 26 episode, via SEScoops. Naturally, there be spoilers ahead. Here's a picture of Doink the Clown to keep your eyes safe: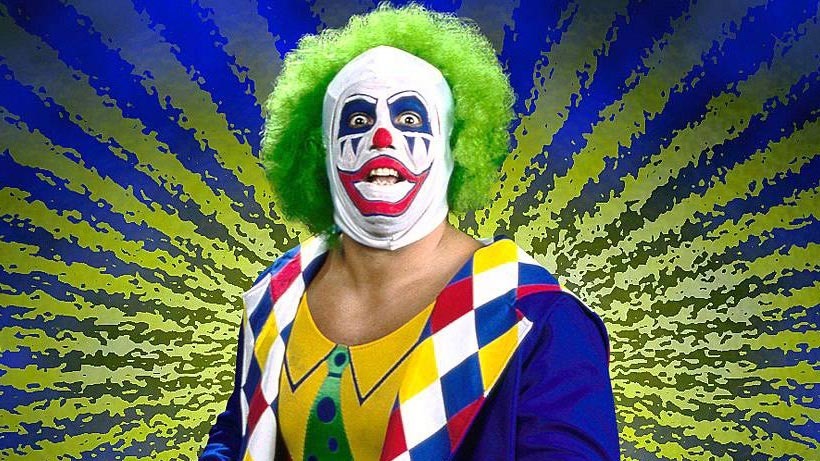 Triple H spoke. A lot. As usual. But he's like totally going to crush Roman Reigns at Wrestlemania you guys and dammit why won't you people like him more already. Seriously, there's something wrong with the current push for Reigns if the crowd prefers to get behind Triple H introducing the face of the Roman empire to an announce table several times.
Sheamus, Rusev, King Barrett and Alberto Del Rio defeated the tag team of Neville, Dolph Ziggler, Sin Cara and Kalisto.
Barrett spent quite a bit of time in the ring, with Sheamus eventually winning the match thanks to a Brogue Kick on Neville.
D-Von Dudley defeated Jimmy Uso
Thanks to some interference from Bubba Ray Dudley, of course
Kevin Owens defeated the Big Show
Owens got a win by count-out, after catching the Big Show with a top-rope crotch attack and knocking the giant down to the floor.
Natalya defeats Becky lynch
A Disqualification win for Natalya thanks to interference from Naomi and Tamina Snuka. After the beatdown, Charlotte and Ric Flair appeared to announced that Monday Night RAW would see Sasha Banks go head to head with her pal Becky Lynch.
R-Truth defeats Heath Slater
While Little Jimmy is still missing in action, R-Truth had a little help from Goldust that secured him a win against the one-man rock band Heath Slater.
AJ Styles, Chris Jericho and Mark Henry defeated The New Day
Not even some slick trumpet work could help The New Day, as Styles and Jericho showed off some impressive teamwork. Styles would eventually hit Xavier Woods with the Calf Crusher to win the match.
Last Updated: February 25, 2016