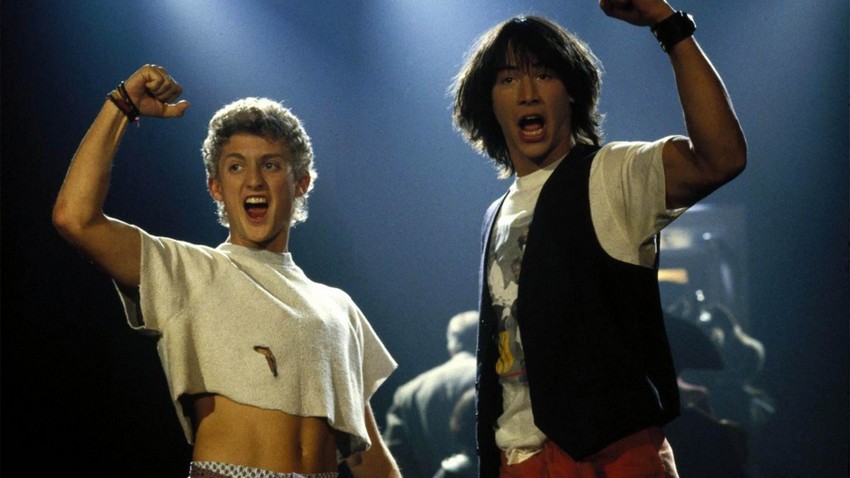 After years and years of back and forth talks and teases, time-travelling hard-rocking dimwit heroes William "Bill" S. Preston Esq. and Theodore "Ted" Logan will finally be getting their third cinematic adventure. Excellent! Stars Keanu Reeves and Alex Winter have been trying to get a threequel to late 80s/early 90s cult classic sci-fi comedies Bill & Ted's Excellent Adventure and Bill & Ted's Bogus Journey made for ages now already, and for a while it appeared that it was never going to happen. Even with recent developments, this was still one of those "I'll believe it when I see it" dream projects. Well, we can now see it as production company BLOOM announced yesterday that Bill & Ted Face the Music is officially in production!
The original films followed the two metalhead slackers as they just tried to make it through high school and have their band, Wyld Stallyns, become famous, and in the process inadvertently inspired a future utopian society through some time-travel shenanigans that involved George Carlin and a phone booth. Oh and they were also killed by robot doppelgangers but then returned to life by beating William Sadler's Grim Reaper at games. Hey, nobody ever said this was high-brow writing, but it was iconic and entertaining though, which is why the films have developed the huge following they have over the years.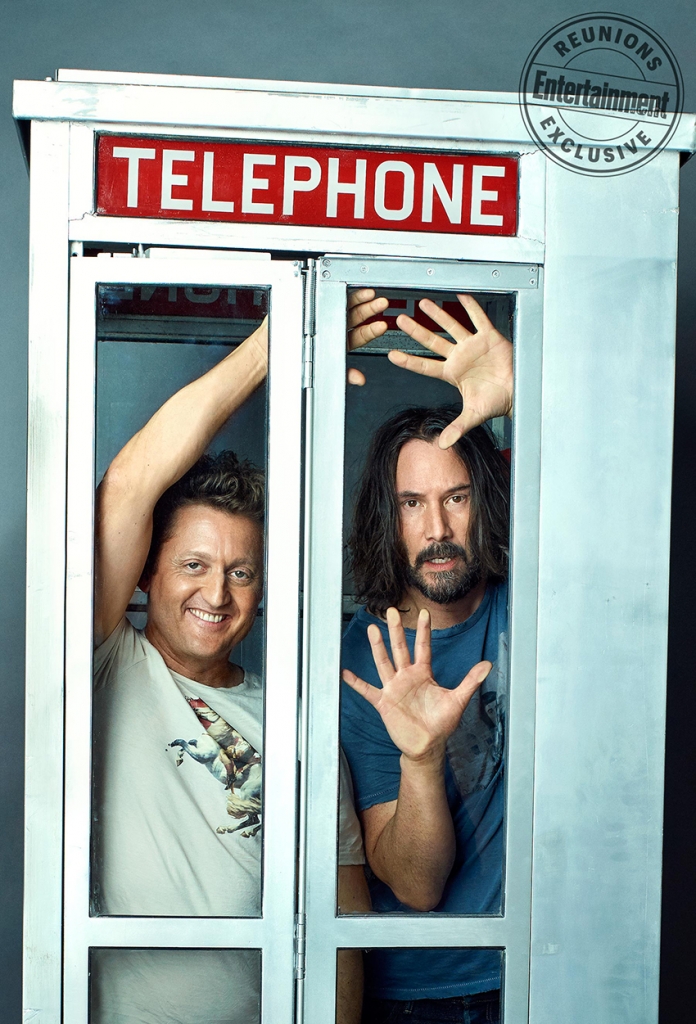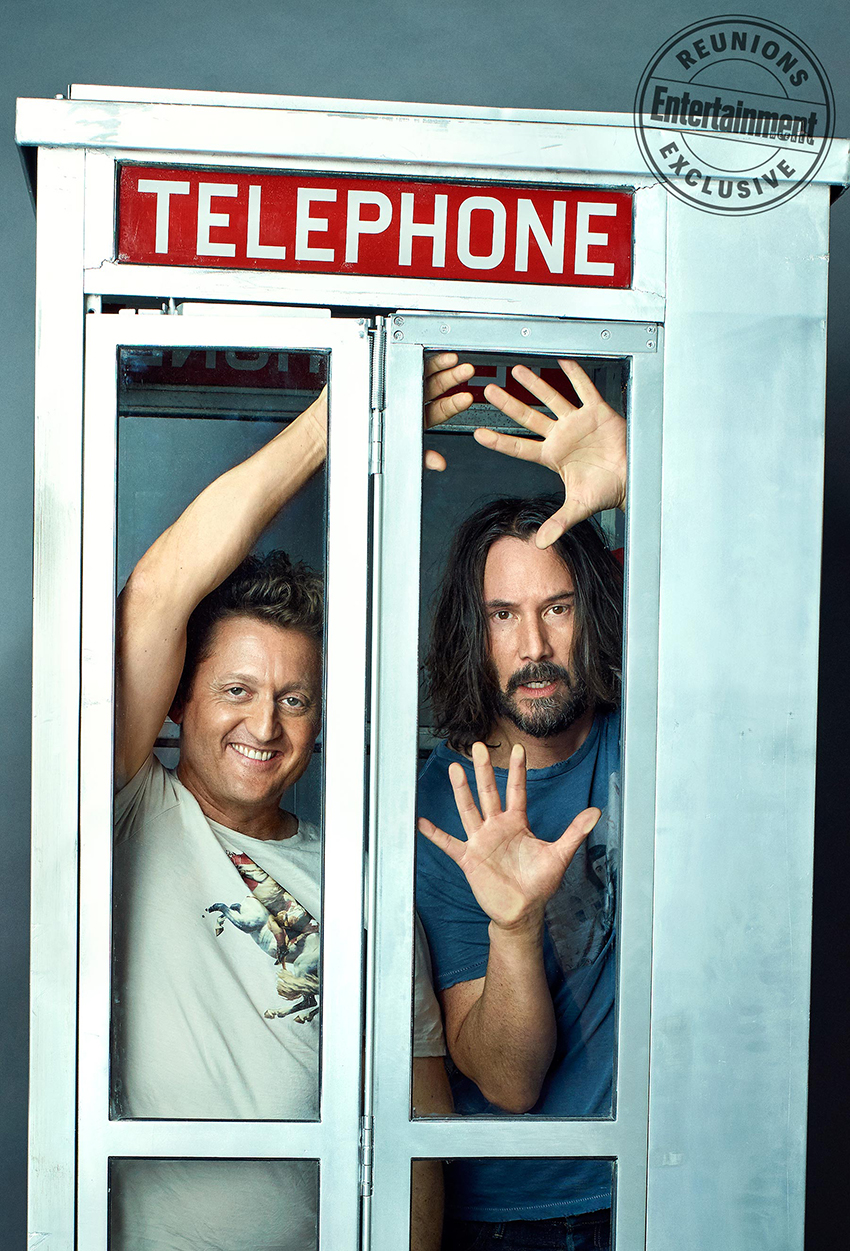 Besides for Reeves and Winter returning, original writers Chris Matheson and Ed Solomon (Men in Black, Now You See Me) will also be penning the script which will be directed by Dean Parisot (Galaxy Quest, RED 2). Reeves and Winter issued a combined statement for the news, saying that "We couldn't be more excited to get the whole band back together again. Chris and Ed wrote an amazing script, and with Dean at the helm we've got a dream team!"
It's been nearly three decades since we've seen the Wyld Stallyns and as the title, Bill & Ted Face the Music, implies, this new film will see them having to deal with the realities of no longer being goofball teenagers. The first official synopsis elaborates on this in more detail.
When we last met Bill and Ted they were time-traveling teenagers trying to pass history class and win the battle of the bands. Once prophesized to save the universe with their rock and roll, middle age and the responsibilities of family have caught up with these two best friends who have not yet fulfilled their destiny. They've written thousands of tunes, but they have yet to write a good one, much less the greatest song ever written. With the fabric of time and space tearing around them, a visitor from the future warns our heroes that only their song can save life as we know it. Out of luck and fresh out of inspiration, Bill and Ted set out on a time travel adventure to seek the song that will set their world right and bring harmony in the universe as we know it. Together with the aid of their daughters, a new crop of historical figures, and some sympathetic music legends, Bill and Ted find much, much more than just a song.
There are no other casting details yet (you would have to think Bill and Ted's daughters would be the big ones here), nor do we have any release dates, but just to know that this is finally actually happening is enough for me to whip out the old air guitar!
Last Updated: May 9, 2018