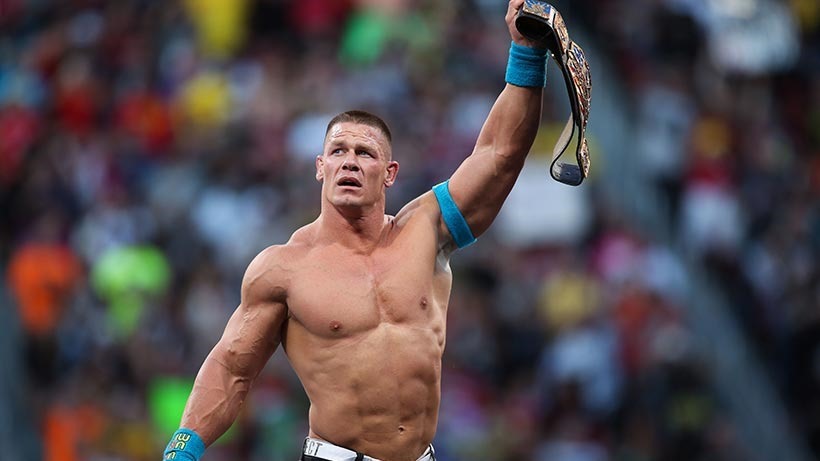 AND HIS NAME IS JOHN CENA! Whether you love or hate the leader of the Cenation, you have to admit that John Cena is one of the hardest working sports entertainers alive today. Whether it's Monday Night RAW, house shows or pay per views, the face of the WWE has been there to drive the brand forward, like a modern-day version of he who shall not be named. Brother.
But not even John Cena is unstoppable. Well, some times at least. The man with dubious and disputed qualifications in Thuganomics had to undergo some shoulder surgery back in January, for a torn rotator cuff that'll take around 6-9 months to fully heal. It's not the first time that Cena has been injured, as the former WWE champion has bounced back from triceps, hip, neck and pectoral tendon injuries in record time.
Not this time however, as Cena addressed a WrestleMania 33 press conference from Orlando, Florida to confirm that you truly won't see him at the showcase of the immortals this year, as even Cena can't defy physics for yet another miraculous recovery:
For the first time in a decade in a half, this year I will be watching and not wrestling at WrestleMania … WrestleMania means the world to me.
Well that's a bummer. If there's one thing I dig about a John Cena Wrestlemania match that usually ends in the seven moves of doom, it's his lavish entrances. He's done plenty of them over the years, from being flanked on both sides by cosplayers looking to do their best "you can't see me" impersonation, through to a full-on marching band heralding his arrival and even voiding his auto-insurance warranty on his way to the ring.
Despite not being at Wrestlemania 32 next month however, Cena is still expected win. #CenaWinsLOL
Last Updated: March 10, 2016