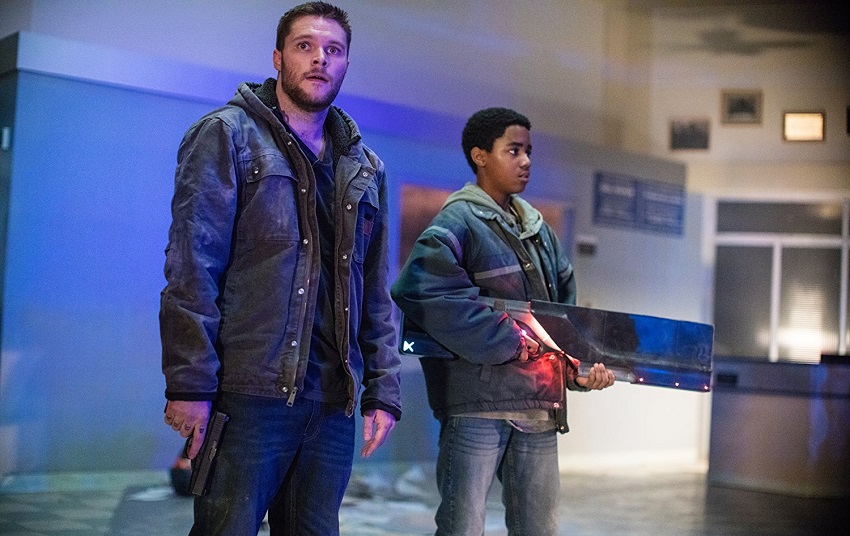 Kin is the upcoming sci-fi crime thriller that marks the feature debut of writer/directors Jonathan and Josh Baker, and is based upon their 2014 short film Bag Man.
Myles Truitt (The New Edition Story) plays a young boy, Eli, who stumbles across a high-tech weapon left behind in the aftermath of a battle between mysterious soldiers. He uses it to help protect his adoptive older brother (Jack Reynor – Detroit) from a vengeful gang boss, while also pursued by the forces who want the weapon back.
While the main pair might not be the most well-known of actors, but the supporting cast features an impressive list of star power which includes James Franco, Dennis Quaid, Carrie Coon, and Zoë Kravitz.
The official plot synopsis is as follows:
Kin, a pulse-pounding crime thriller with a sci-fi twist, is the story of an unexpected hero destined for greatness. Chased by a vengeful criminal (James Franco) and a gang of otherworldly soldiers, a recently released ex-con (Jack Reynor) and his adopted teenage brother (Myles Truitt) are forced to go on the run with a weapon of mysterious origin as their only protection.
Let's take a look:
This looks like it should be fun. I don't think it's going to set the world on fire by showing us something amazing, but it does look like a fun diversion for a couple of hours. The acting is solid, and it seems like there's decent chemistry between Truitt, Reynor, and Kravitz as they head off on their enforced road trip and bond with one another. The special effects also look pretty damn good for something made on a budget, and there's the mystery behind the origin of the weapon and the soldiers who're after it to keep you hooked.
I don't know if I'd head to the cinema to watch this, but I would happily watch it from the comfort of my own home. What do you think?
Kin is due for release in the US on 31 August, and locally on 12 October. And in case you're curious about the short film that inspired this movie, you can catch it here.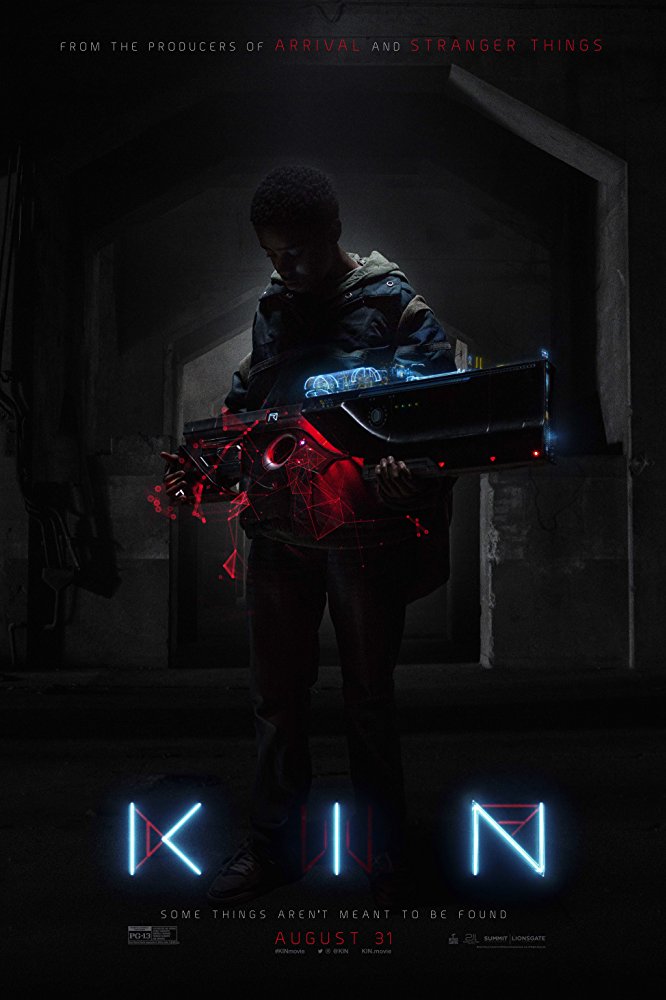 Last Updated: April 30, 2018