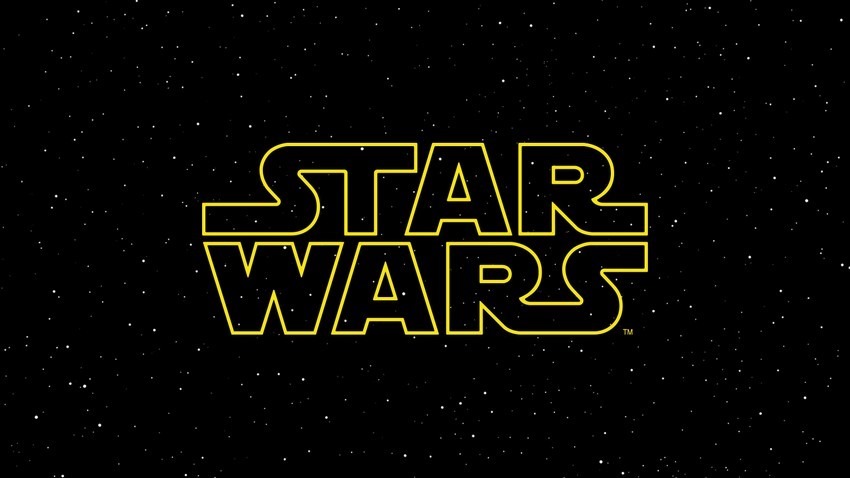 Star Wars fans may need to start bracing themselves to sense a great disturbance in the Force real soon, as something massive appears to be brewing for the world's biggest sci-fi franchise. C-3PO actor Anthony Daniels first started hinting last week that some type of big news was imminent, and yesterday the official Star Wars UK twitter account dropped this bit of cryptic teasing.
It's pretty likely that we'll only get the first look at/trailer for the hotly-anticipated Star Wars: Episode IX in April during the Star Wars Celebration expo, so it can't be that. Maybe we'll get a title announcement so that we can stop calling the JJ Abrams-directed film Episode IX (which just wrapped up production over the weekend) and instead focus all our energies on trying to extrapolate an embarrassing amount of information from just a few random words that make up a name. Or maybe whatever is coming has nothing to do with the big screen movies and is instead going to be the announcement of some new Star Wars series to air on Disney+. Which series, you may ask? Well, basically all of them according to the latest batch of rumours that have popped up which claim that following Jon Favreau's big-budget The Mandalorian and the already revealed Rogue One spinoff focusing on Diego Luna's Cassian Andor, Disney are in the early stages of development of a slew of potential properties.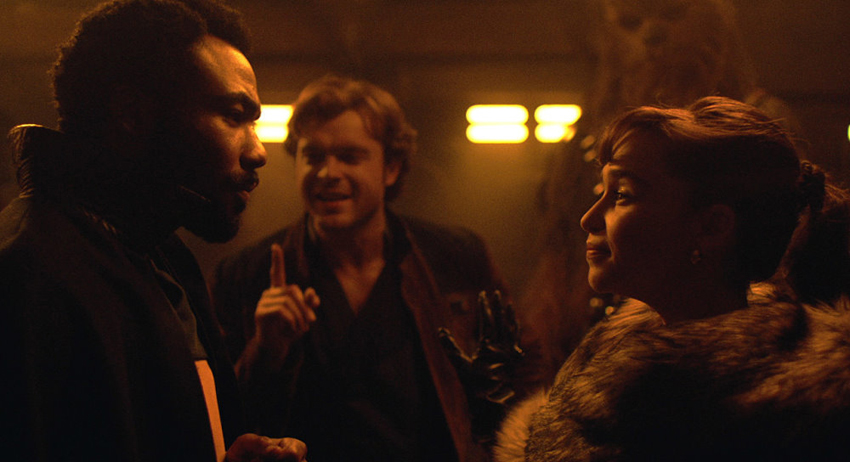 The first round of rumour-mongering comes from We Got This Covered who have reportedly heard that Disney and Lucasfilm are looking at more spinoffs from the big screen. The first will pivot out of Solo: A Star Wars Story and follow the adventures of young Qi'Ra and Lando, but there's no confirmation if Emilia Clarke and Donald Glover will reprise their roles from the prequel film. Alden Erenreich's Han Solo is also not mentioned at all, so presumably this would be set in the years before he reconnected with Qi'Ra and met Lando, when the pair were up and coming players in the criminal underworld.
The other planned spinoff will reportedly focus on Finn and Poe from the current Star Wars trilogy. Once again, no mention if Jon Boyega and Oscar Isaac are attached to reprise their respective roles. The bro-tastic duo have become a fan-favourite pairing and with the upcoming Episode IX closing out their story arcs on the big screen it actually does make sense for Disney to keep them around for further adventures.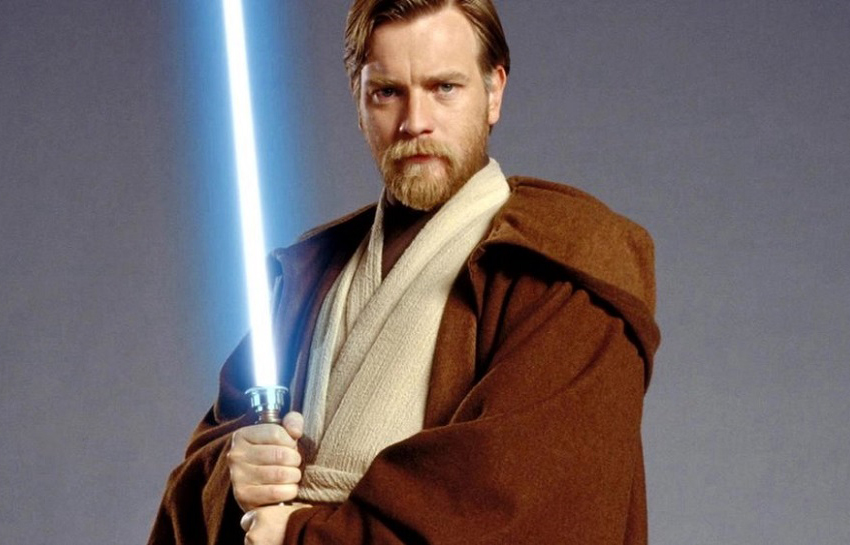 Next up we have the guys at StarWarsNewsNet claiming that an Obi-Wan Kenobi series is in the works. It was a long-running open secret that Lucasfilm were developing an Obi-Wan feature film, with the general consensus being that Ewan McGregor would reprise the younger version of the Jedi Master he played in the prequel trilogy and that it would be set in the time between the Prequel and Original Trilogies. However, when Solo tanked at the box office, Disney/Lucasfilm put all their spinoff/anthology film plans on hold as they were "rethinking our approach". According to the report, this series would be a 6-episode miniseries and is the "next top priority" for Disney+. If true, of course (although so much early prep work probably went into the movie version for this, that it's probably the easiest of these potential shows to pull off).
And if you're now thinking of another major or minor character that you want to see get a series, then HNEntertainment has you covered as they bring word of a number of other potential series on Disney+. These include Darth Bane, the Sith Lord that has already been the star of a trilogy of books from Mass Effect writer Drew Karpyshyn. Also rumoured to being looked at for their own series are the mysterious Knights of Ren, Gwendoline Christie's Captain Phasma, and Marie Tran's plucky mechanic Rose Tico. I've actually listed these in order of how viable the rumours are, ranging from "The barely glimpsed Knights definitely have a mystique to them and they've clearly been off doing something important", to "Actually not the worst idea if you've read Phasma's fantastic solo comic", and finally "Okay, this does actually sound like the worst idea because I can't think of anything less exciting than the 'adventures' of a lowly mechanic who had actually never been on adventures".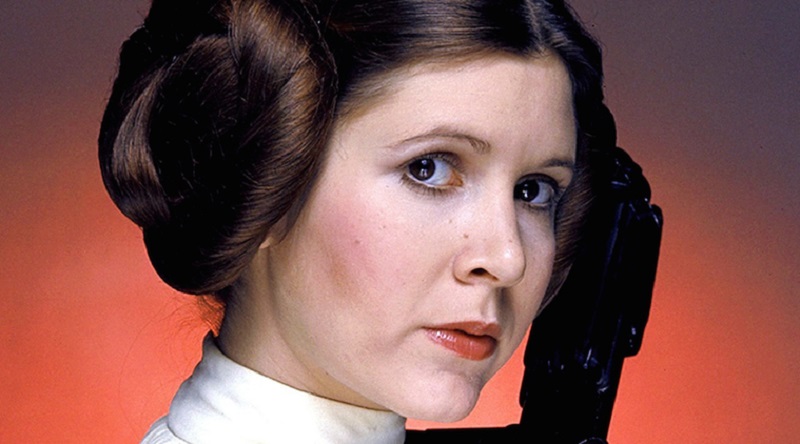 There was one big name drop in the report though, as HNEntertainment also claimed that Disney/Lucasfilm were looking at young Princess Leia series. This is an idea that has been bounced around for a while now, ever since the late Carrie Fisher's Leia was first brought back to the screen using (admittedly somewhat iffy) CGI and a body double in Rogue One. However, being as this will be focusing on the younger Leia (which a series of popular books already has done), we have the option of Stranger Things' breakout star Millie Bobby Brown who bears a striking resemblance and has already expressed huge enthusiasm for the possibility.
Well, there you have, all the rumours – FOR NOW. All the sources reiterate that these potential projects are still in the very early stages of development so more than likely this is just Disney putting feelers out to creators to come up with pitches for everything and then checking which ones actually standout. The Leia and Obi-Wan series definitely make the most sense to me in terms of story potential and fan appeal, but maybe one of you is out there pining that somebody will bring your Rose Tico fan-fiction to life. Sound off in the comments!
Last Updated: February 20, 2019