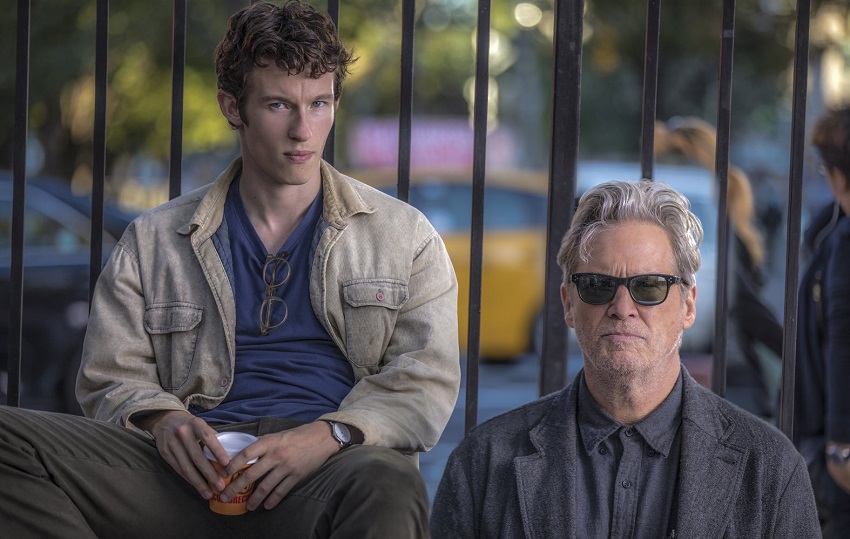 The Only Living Boy in New York is the upcoming R-rated drama from Marc Webb, director of one good The Amazing Spider-Man movie and The Amazing Spider-Man 2: Rise of …um… damn it, I forget his name. Some of the sharper eyed and/or eared among you might recognise that the movie shares the name with a Simon & Garfunkel song, drawing a comparison between the song's theme of loneliness and the movie's listless protagonist.
Callum Turner stars as a rich boy from a rich family whose life should've been spared this monstrosity. He portrays a recent college graduate unsure of his direction in life, a life which is thrown into further turmoil when he becomes entangled with his father's mistress (Kate Beckinsale). Not that way, you pervs. Well maybe, I don't know, but that's not what I meant.
The official, and very brief, plot synopsis is as follows:
Adrift in New York City, a recent college graduate's life is upended by his father's mistress.
Let's take a look:
Much like its protagonist being described as adrift, I can describe that trailer in one word – aimless. A very talented cast is wasted on a movie that looks utterly pointless beyond the fact that it exists. You've got the iconic The Dude, a former Bond, and an ass-kicking vampire and that's what we get?
I've watched the trailer three times and honestly can't find any reason to watch this movie, if it were a colour it'd be beige. It's bland and institutional, it does nothing and says nothing, and ultimately looks like it goes nowhere.
That's also really bad relationship advice there, Mr. Bridges (c/o writer Allan Loeb – The Space Between Us, Collateral Beauty). It cost me a few brain cells when I face palmed far too hard and fast.
Maybe I'm missing something. What do you think?
The Only Living Boy in New York is due for release in the US on 11 August. Directed by Marc Webb, with the story by Allan Loeb, it stars Callum Turner, Kate Beckinsale, Kiersey Clemons, Pierce Brosnan, Cynthia Nixon, Debi Mazar and Jeff Bridges.
Last Updated: June 22, 2017