Christmas is coming, and you know what that means! Stores festooned with decorations offering the traditional seasonal savings on dishwashing liquid and dog food, Boney M songs causing spontaneous bleeding from the eyes, getting together with all the family you blocked on Facebook because you can't stand their inane and (insert –ist of your choice) posts, and buying a present for yourself so at least you get something you like.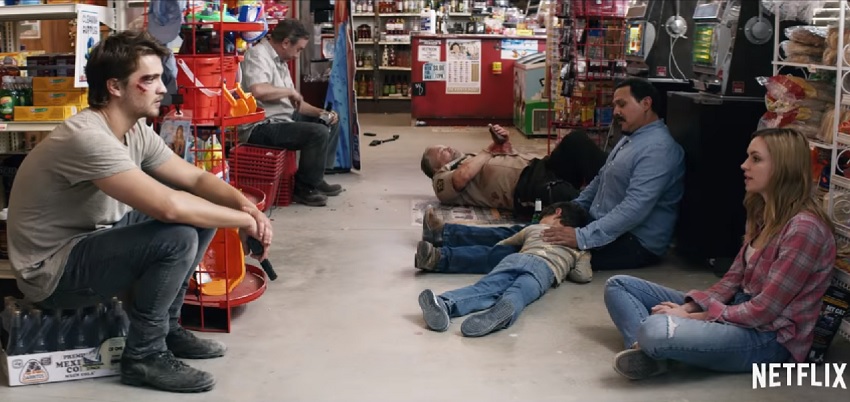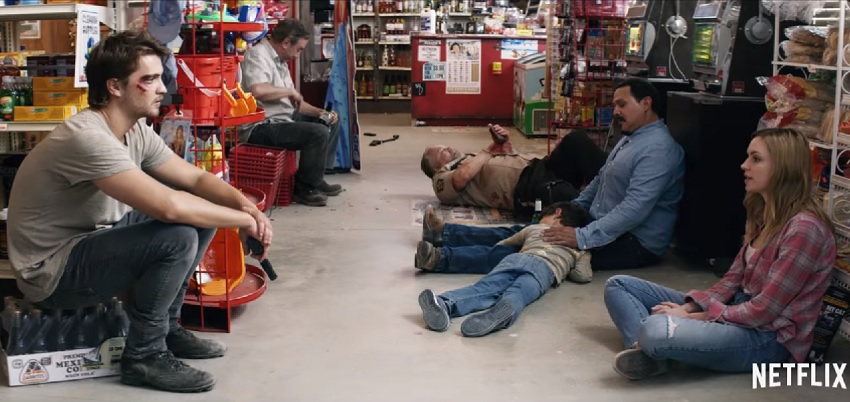 It's also the time for Christmas movies, and if you thought Netflix weren't going to get in on that you're sadly mistaken. On the plus side they're skipping the schmaltzy family nonsense and going with a light comedy in which a young man tries to reconnect with the father he never knew by initiating a hostage crisis in a small town after being accused of being a drug dealer, as one does.
El Camino Christmas is directed by David E. Talbert (Almost Christmas), and written by Theodore Melfi (Hidden Figures, Going in Style) and Christopher Wehner. Together they've assembled a pretty good cast for this small comedy including Luke Grimes, Tim Allen, Michelle Mylett (hey Katy!), Dax Shepard, Kurtwood Smith, Vincent D'Onofrio, Emilio Rivera, Kimberly Quinn, and Jessica Alba.
All-in-all I think it looks like a fairly mild, simple little comedy with nothing in the trailer really standing out to make it either a must see or something to avoid. It does have a decent cast though, so if you're not sure what to watch and are in the mood for a comedy over the silly season, keep El Camino Christmas in mind.
What do you think?
The official plot synopsis is as follows:
When Eric Roth (Luke Grimes) goes on an impulsive journey to find the father he never knew, his search takes him to the remote desert town of El Camino, Nevada, where he's mistaken for a drug dealer by local, dim-witted law enforcement and winds up pinned down in a liquor store holdup with five other lost souls on Christmas Eve…one of which is his father.
El Camino Christmas is due for release on Netflix on 8 December.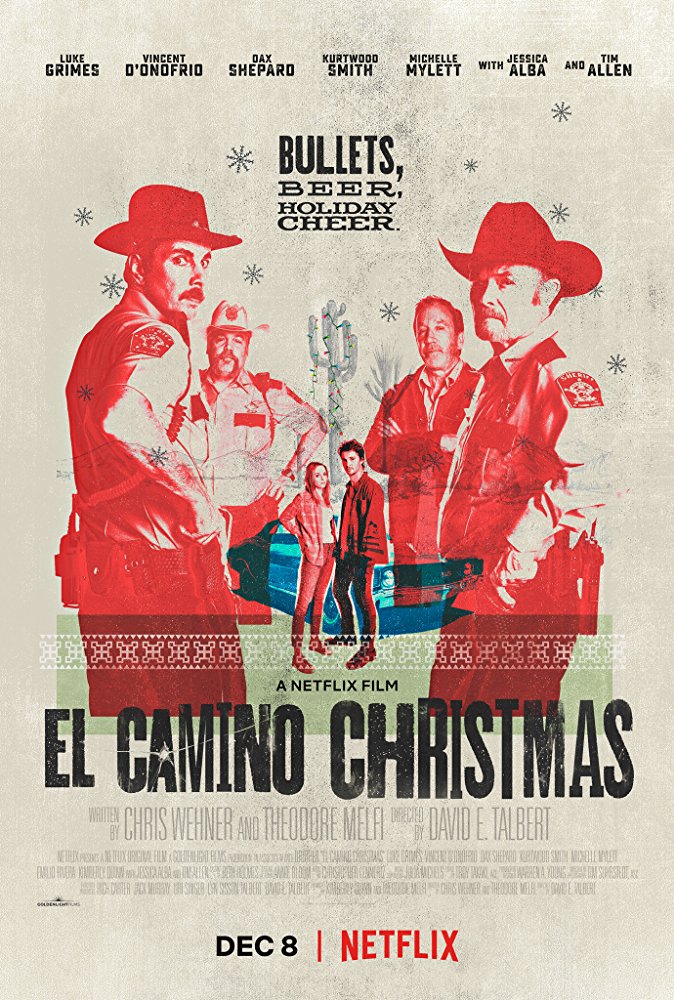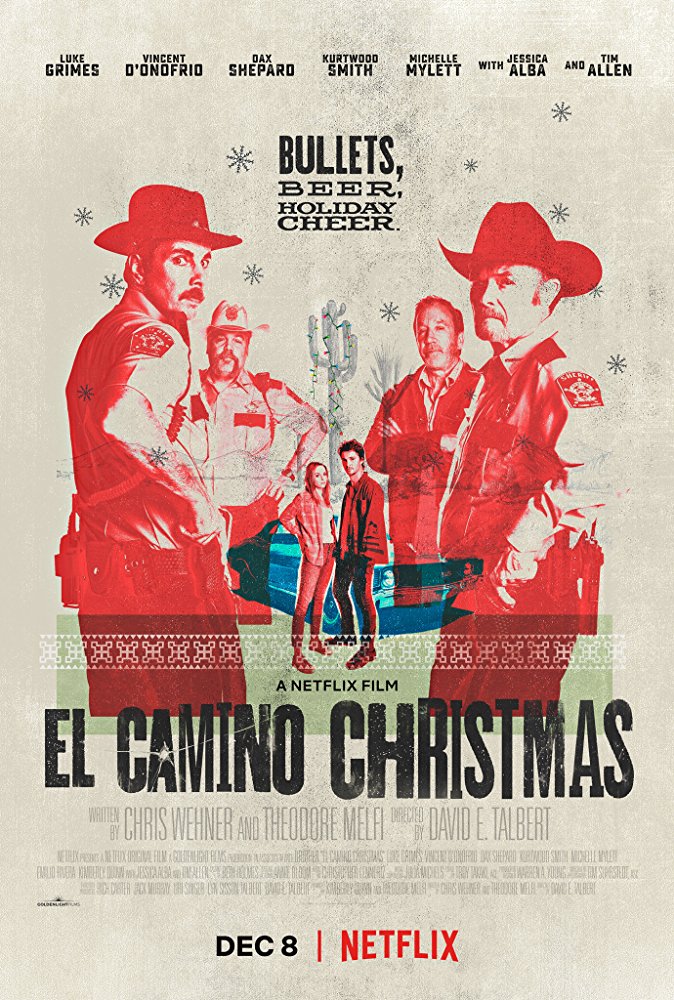 Last Updated: November 23, 2017