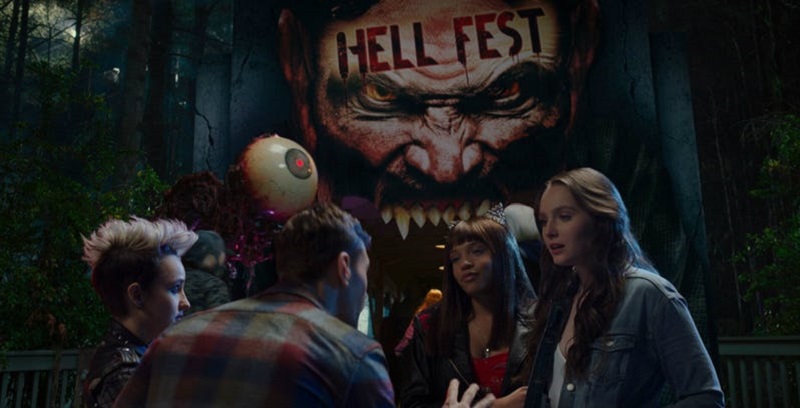 If there is one genre that is always in search of a new gimmick, it's the horror genre. While scaring people and the techniques to do so seldom change from movie to movie, filmmakers tend to focus on plot devices that could drive the introduction of the next idea that will lead to people feeling scared and its characters dead. And then once they find it they repeat it ad nauseam.
Well be prepared for what could become the next such horror franchise as we get the first trailer for the Gregory Plotkin (Paranormal Activity: The Ghost Dimension) directed Hell Fest. The concept of the movie revolves around a theme part entitled Hell Fest which essentially looks like a Halloween celebration on steroids. The only issue is that there may be a real-life serial killer on the loose that uses the theme park as an easy hunting ground where people won't know what is real and what is not.
As you can tell from the above description that it is not exactly an original movie, but then again, how many horror movies honestly are? And it's not just the story that is fairly generic as this new red-band trailer for the movie pretty much covers all the expected troupes from the franchise and wraps them into one very predictable movie:
Perhaps the scariest thing about Hell Fest is knowing that if it is successful we will get the inevitable annual sequels. So don't be surprised if you see me writing an article in 5 years introducing you to the new horror film Hell Fest 5: The Origins of Hell Fest. Watch this space.
Hell Fest is scheduled for release in SA on October 12th and stars Ay Forsyth, Reign Edwards and Bex Taylor-Klaus along with a host of other generic characters.  I think its safe to say I do not have high hopes for this film or its potential sequels.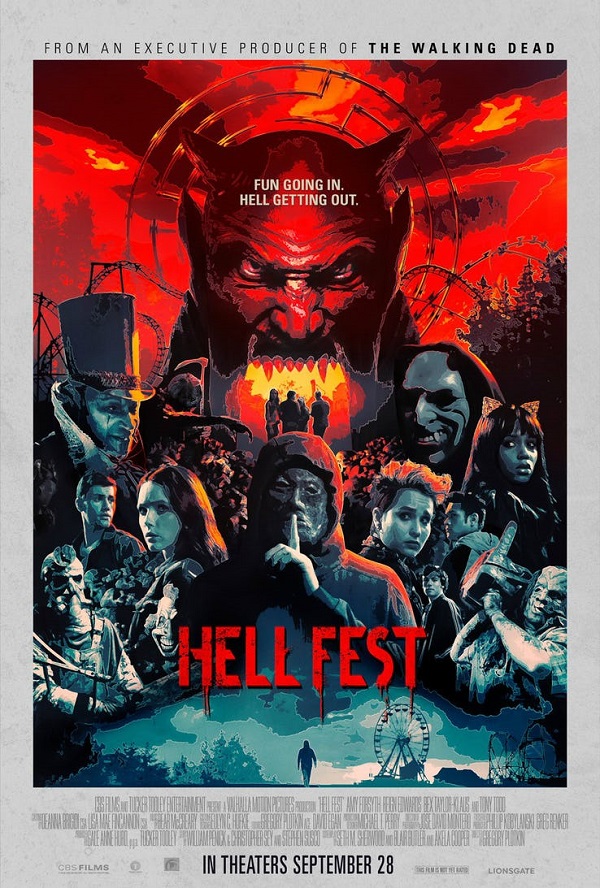 Last Updated: September 3, 2018