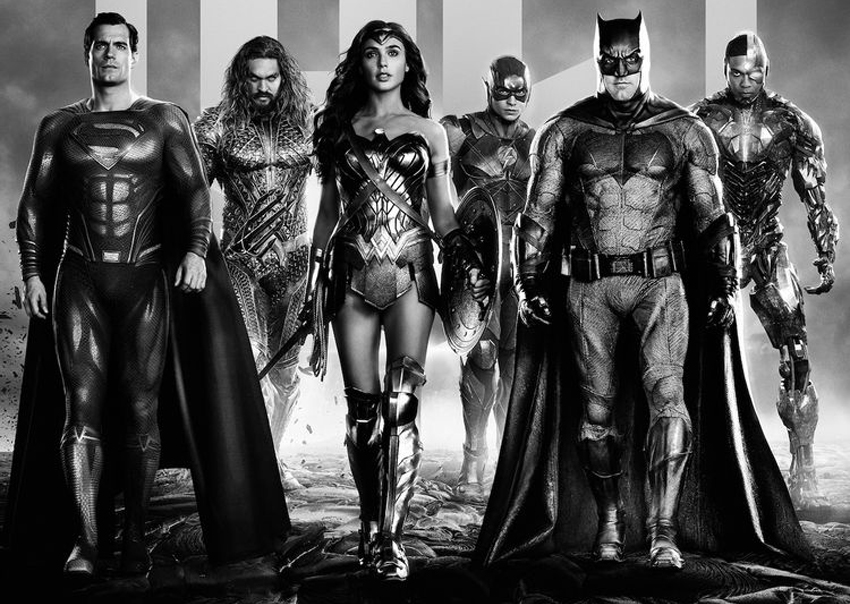 It's incredible to think that after three years of lengthy fan petitions, constant denials that it exists or could even be made, and a mere $70 million later, that the Snyder Cut of Justice League is finally arriving this month. It's arguably one of the biggest fan-driven moments in movie history, and that's without even mentioning how the overall production budget for the 2017 release and this new cut has transformed it into one of the most expensive pieces of entertainment ever made.
No pressure.
Director Zack Snyder and Warner Bros. aren't wasting the opportunity to ramp up excitement for the new cut, as if it could be increased any further, and are doing their very best to make sure that not only all the fans get hyped for the film but are also revealing glimpses of all the new content. Which of course alters the tone and style significantly from the Joss Whedon 2017 cut that turned out to be a massive disappointment. This includes teasers for each of the characters in the film and setting up their epic storylines for the expected four-hour final project:
That is a lot of content that I am not even going to try and dissect for you. Rather just enjoy it and get excited about the movie. There are obviously threads here that we've seen before, along with a lot of new scenes that show just how different this movie will be.
Zack Snyder's Justice League has a lot to live up to and with Snyder's usual penchant for style over substance, this movie is certainly going to have its work cut out for it. If there was ever a movie that needs to be a success story for its fans though, it's this one and hopefully, it does please them.
The Snyder Cut releases a week from now on March 18. I never thought I'd ever write that sentence.
Last Updated: March 11, 2021