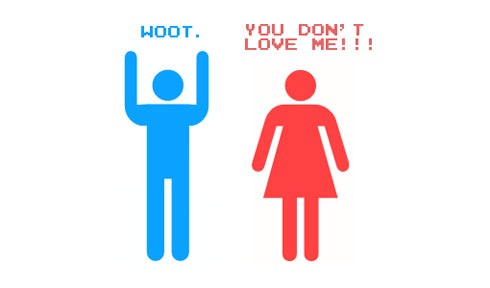 For many male gamers, the holy grail – when it comes to relationships, at least – is a gamer girl. wouldn't it be nice to have a significant other who understands, enjoys and can share in our hobby?
Well, yes – it can be. I'm fortunate enough to have a ladyfriend who supports my gaming habit hobby. She's what could be called a "casual gamer," but you should see her eyes gloss and an insane gaming demon take control of her when she's playing Uncharted 2. Only problem is I think she's developing a bit of a crush on Nathan Drake, the bastard. Dating a girl gamer does have its caveats, many of which are listed over at Gamerpaper's "10 Reasons NOT to Date a Girl Gamer"
It's a pretty funny, satirical look at the perils of dating a girl who games. Take a look, and see if you recognise any of that in your own partner.
[Thanks to Psyndrome for the tip]
Last Updated: January 18, 2010