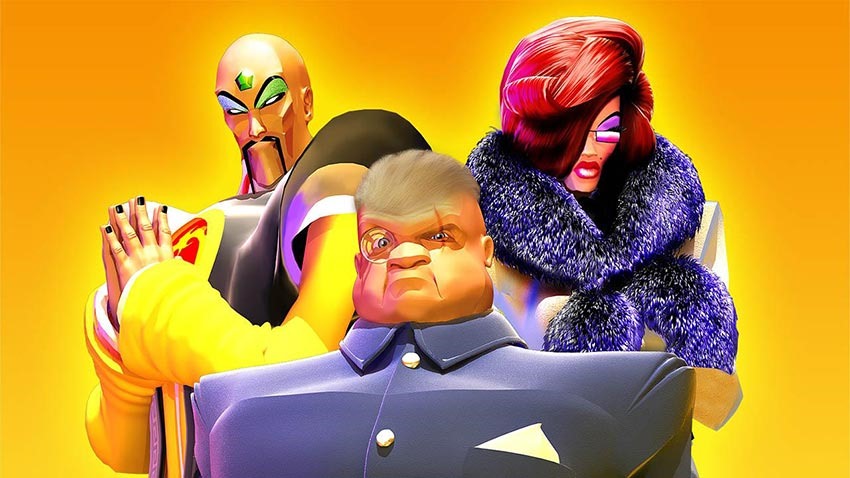 I'm not going to deny that my personal brand of morality is a shade darker than most people. After all, I have plans. Grand plans. When I'm president, I'll finally succeed in demolishing Table Mountain, paving over the wreckage and selling it to China as a parking lot as I get started on my campaign of horror. Hey, at least I'm honest about this. After all, my voting campaign slogan is "Vote for me so that I can sell your organs to zoos for meat".
Every good dictator needs a lair, a secret base from which to plot his schemes. While my physical location is that of my mom's kitchen, the digital equivalent is far better. Back in 2006, a PC game by the name of Evil Genius was released from Elixir Studios. The goal was simple: Build a lair, keep meddling do-gooders out of it. It was an alright hit, a cult classic that had a devoted following. Eleven years later, publisher and developer Rebellion is revisiting the property. "Evil Genius 2 will be a fully-fledged sequel and it won't be free-to-play," Rebellion CEO Jason Kingsley said via Kotaku.
Today we are in a position where we can happily say Evil Genius 2 is an actual thing we're actually coding, designing and arting, right now!
That's a callback to the FaceBook version of Evil Genius that hit that social network a few years ago. It…wasn't well-received by fans. The original was a superb dip into the sub-genre of managing a base and all of the intricacies that came with it. Essentially a James Bond game told from the opposite perspective, players even had to thwart a certain suave spy as he ran amok in your base.
If you were successful you'd eventually build a base that housed the ultimate in doomsday weapons, hold the world to ransom and receive a hefty payday. Much easier than running a campaign to be voted president based on a flimsy promise of building a wall next to Mexico. Also kind of less evil.
Last Updated: July 5, 2017