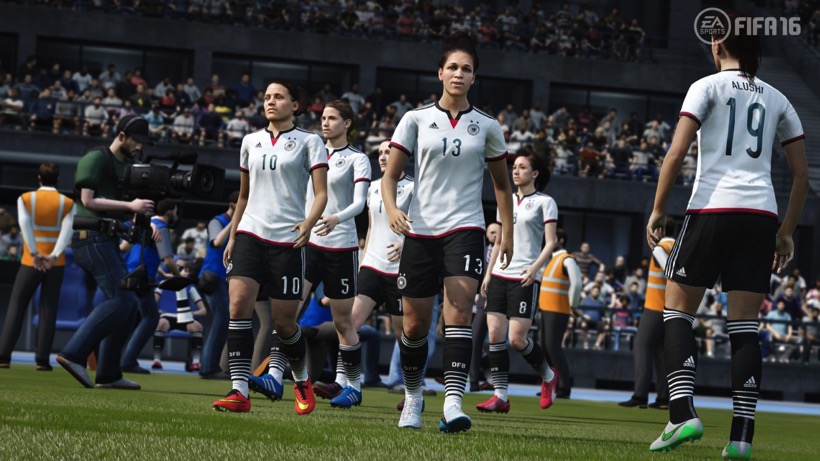 One of the most unique things about this year's FIFA iteration is that it finally includes ladies. This was a great way to raise exposure for women in the sport, as well as allow for some interesting new gameplay with women's football teams included for the first time. However, thanks to the NCAA, EA was forced to take a step backwards.
While I was happy about the inclusion of a whole bunch of women in FIFA 16, apparently the National Collegiate Athletic Association wasn't as happy about it. EA explained in a statement:
The NCAA recently informed EA Sports that these 13 student-athletes would be risking their eligibility for collegiate athletics by being included in FIFA 16.

We do not agree with this position. All rights were secured following standard protocol with national governing bodies and federations, and none of these NCAA student-athletes or potential student athletes were to be individually compensated by EA Sports for their inclusion in the game.

We believe this decision denies these 13 athletes the opportunity to represent their countries in the game, but we have removed them from FIFA 16 to ensure there is no risk to their eligibility.
I feel bad for the ladies excluded from the game. They could have done very well as a result and now they are losing that opportunity. I'm sure more opportunities will arise over time, but it just seems counterintuitive that an organization whose purpose is to promote the sport would actually undermine players in this way. Then again, it doesn't sound that bizarre to us locally – our national sports association seems to do the same for eSports on a regular basis.
Last Updated: September 18, 2015