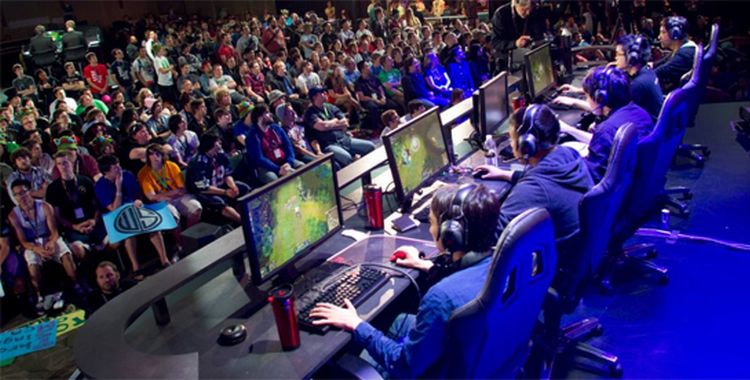 eSports is a huge growth industry, and most publishers seem to be jumping on the band wagon. However, 2K CEO and chairman Strauss Zelnick isn't so convinced, and I'm inclined to agree with his assessment. We know 2K was using their eSports as a promotional marketing tool, which seems to be the main thing still. According to Zelnick,
eSports we find very interesting. It is, however, still more a promotional tool than anything else. And most people see eSports as an opportunity to increase consumer engagement in their titles, and depending on the title, to increase consumer spending within the title.

"It's just the beginning for us," Zelnick said of the [NBA 2K] tournament. "It's very gratifying so far, but we have yet to see it as a stand-alone profitable business. We see it more as an adjunct to consumer engagement in our titles."
That's the thing about eSports. It's a great way to get a community to engage with your title, to play it long after release, to continue to build excitement and hype. However, as part of a business model for publishers, it's just hard to tell how big or how important it really is or will be. Games like Call of Duty, Dota and CS:GO get tons of attention for eSports, but would that same enthusiasm translate to any and every title? At a certain point, I think it's like traditional sports – people who are fans of rugby or cricket might also like to watch football, but I doubt they also head to the local pub to watch athletics, basketball, hockey and curling. People like the sports that they like, much as they like the eSports/games that they like. To just keep adding to the selection isn't a guarantee that your game will sell well, or that the eSport itself will generate revenue.
Do you think this is a realistic outlook from 2K's CEO, or is he being nearsighted and going to kick himself down the line when eSports rules us all?
Like esports?
Check out esports central
Last Updated: May 19, 2016