We're not foreign to an eSports curriculum in schools. We've seen it in some Scandinavian countries, and interest put forward in North America. One region, which forms part of the East, is Inner Mongolia where students just completed their first eSports exam on popular MOBA League of Legends. You'd think all you have to do is play a lot and "git gud" but according to People's Online Daily in China, 30% of students failed which led to widespread debate on the inclusion of eSports as a major.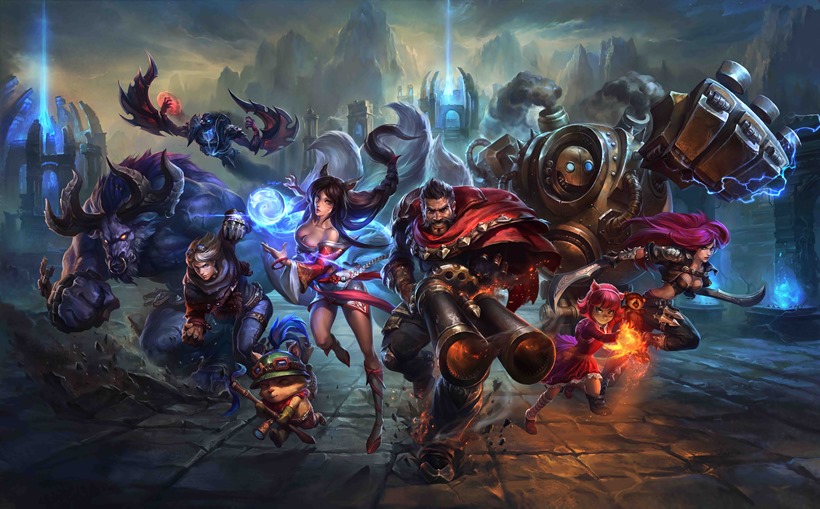 Xilingol Vocational School in Inner Mongolia had the eSports major put in place in September with students majoring in Electronic  Competitive Sports and Management. The major received a lot of interest from students in what was perhaps a misguided opinion on the subject matter. An exam written by students ushered in widespread debate and mixed opinions on the Chinese equivalent of Facebook – Weibo. The exam was on League of Legends and required a bit more than just the basic knowledge of the game. One student gave insight to the Beijing Times about his preparation for the exam:
"Before the exam, I spent one whole night trying to memorize all the theories and operating skills of the game. Without systematic study, you can't earn a good grade," HeJinduo, a student from the school
The reason behind the debate is due to fact that the Xilingol Vocational School is the first in China to offer a regular eSports major, and some feel it's great that students are getting more involved in the industry, while others feel it's a waste of time and a distraction from "real" studies. People's Online Daily offered two opposing opinions regarding the matter:
"The E-sport industry is booming worldwide. China needs more professionals to jump on the bandwagon. I think the exam has been a boon for our game players, dispelling the public's doubts about the new industry," one person commented on the article.
"I cannot believe e-sports is a college major. Excessive attention to video games only sapsstudents' wills; playing games will not benefit their futures," others shared a different opinion.
The East, China in particular, is known for its rich gaming culture and for a decade have offered up some of the most talented gamers in respective eSports titles. This is why I was surprised to learn that 30% of the students failed the mid-term exam, according to the dean of Xilingol Vocational School.
This should not deter other universities from including eSports as a major as the management and knowledge aligned with eSports is still a new concept. One curriculum I'd love to see in universities is one aligned with marketing to insure the proper handling of eSports and other gaming industries, because right now it's in shambles.
Last Updated: November 8, 2016