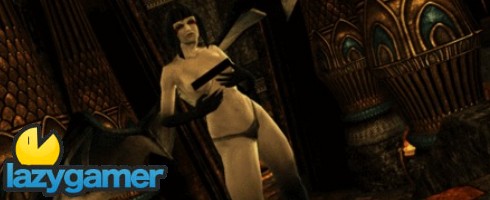 Age of Conan: Hyborian Adventures' producer, Craig Morrison spoke out about the popular MMO. Apparently he's pretty stoked about the developments thus far along with the positive reviews and quite a following.
He also added that although the developers prefer to play it careful, they are quite eager to bring the title to the Xbox 360 console, in fact he actually stated that,
"A small team is working to make our technology to work on Xbox 360. I think we can say that the technical challenge of the conversion of our technology and our engine was more difficult than we initially expected"
But hey I try to be optimistic and thus am hoping they work out the kinks and get that bad boy to the 360 like rickety-tick. Oh and I hope you like the saucy pic as much as I did.
Source: TakeItGame
Last Updated: July 8, 2009