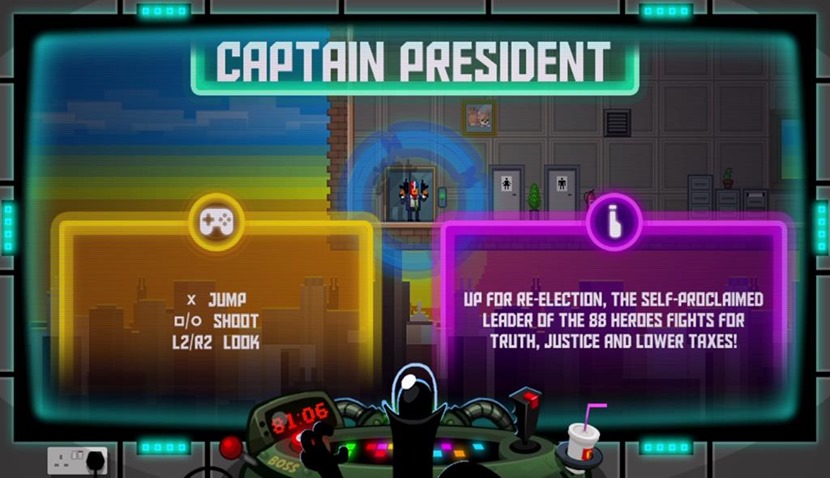 The Justice League. The Avengers. X-Men. Superhero teams filled with the mightiest mortals on the planet sworn to defend life itself from forces malevolent and dark who threaten all of reality. Pantheons of justice who will never ever stop fighting. Truly, mankind's greatest defenders. And then there's the motley gaggle of assorted vigilantes who form the team known as…the 88 Heroes.
When the best of the best have more important things to do than stopping a maniac who happens to be obsessed with all things of the number 8 variety, that's when you call in the 88 Heroes. Laser Kittie! Gonan the barbarian! Its kind of gr8, m8. So how does 88 Heroes play then? See for yourself below, as I fail. A lot.
I'm not going to lie to you, 88 Heroes is properly frustrating…but in a good way. It's wonderfully stupid in its execution, and I'm a sucker for pixel graphics. But beyond that, there's obviously a meaty game underneath all of this, waiting to be exploited by any one of the titular 88 Heroes inside of it. I like silly games, especially when it takes the idea and gleefully runs with it.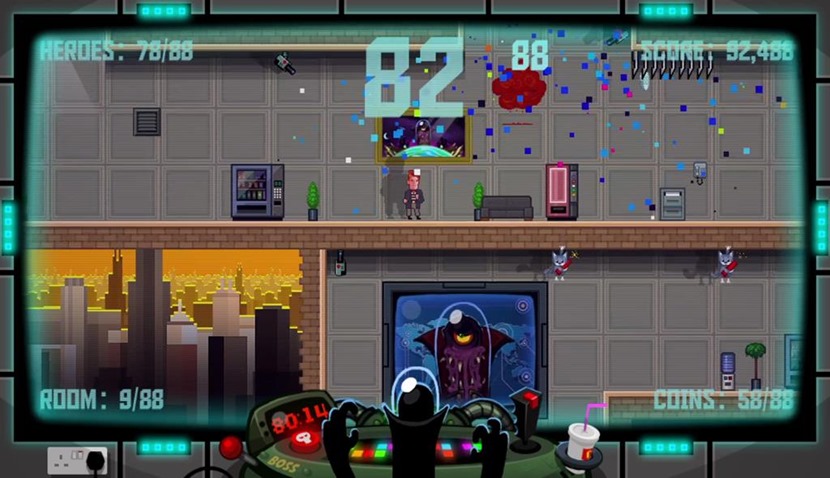 88 Heroes is a game of failure, specifically yours. And that makes it kind of rad. I've already run several gauntlets as Lord Fisticuffs, Mr Average and Eggsploder and I'm basking in the fact that I am utterly terrible at these kinds of games. I'll have a full review up later this month, but I'm going to go see if I fling more terrible heroes at the spikes on the wall until something even more magical happens.
Last Updated: March 3, 2017