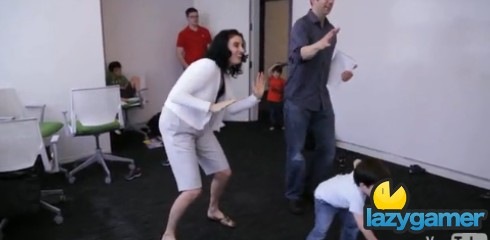 Apparently the guy in this video is Parade Magazine writer AJ Jacobs, but that honestly means absolutely nothing to me. What is interesting is that the family appears to all get involved and flail around wildly.
It's hard to see if the Project Natal keeps up with them all but what isn't hard to see is that we need to register the website "ProjectNatalInjuries.com" as there are going to be a ton of Natal related injuries to post.
This video only has a minor injury when AJ tramples his wife's foot.
Last Updated: June 8, 2010