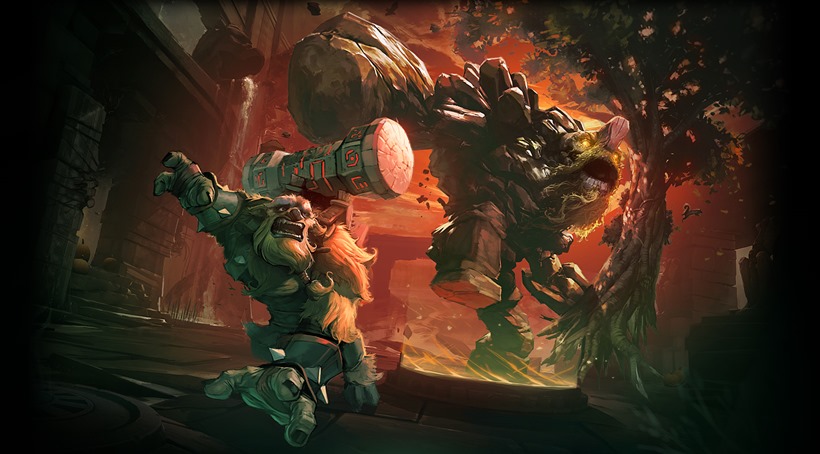 In 2012, Valve introduced Diretide to Dota 2. The themed event was brought back to life again in 2013, though, long after Halloween, and only thanks to the community who clamoured for it (seriously, read up on that saga here). Last year, no spooky tomfoolery took place. Valve claimed that they were working on a large overhaul for their MOBA. They weren't lying… Dota 2 got Reborn entirely.
Now that the huge update is out of the way, what do Valve have planned for Halloween this year? Surely Diretide will return, bigger and better than ever before? Unfortunately not.
This year, we felt the best way to mark the passage of October was to create a spooky, pumpkin-filled Custom Game. Haunted Colosseum is a new 5-on-5 battle for territorial control, complete with Capture Points, devilish traps, and warrior behemoths
Well, it's not quite the Diretide I remember, but it is better than nothing, right? Here's the premise for the new custom game, and what it looks like in action…
The year grows colder. In the dancing hearth-light, tales are told of the warring Ancients and their quest to conquer a source of power hidden deep in the mountain forests: the Haunted Colosseum. Once a site of warriors' ordeal, the colosseum's nefarious hierarchs are said to have captured and collected the souls of the unworthy into points of potent energy.

Prepare yourself for a new kind of battle full of clever mischief and cruel treachery!
It does genuinely look all sorts of fun, but again, it doesn't seem to be the Diretide I remember. Where is the candy? Where is the giant Roshan? Also, are there even any rewards to be earned? I remember filling out my armoury with a ton of new items in previous events.
Maybe that's just my feeling though. What do you think? Is the Haunted Colosseum a fitting replacement to the traditional Diretide event of past?
Last Updated: October 30, 2015