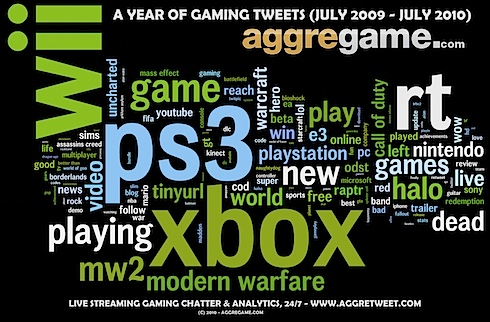 Aggregame.com have released this incredibly interesting image that they have generated which shows gaming related tweets over the past year.
The site itself shows all gaming related tweets in a crazy live stream that goes way too fast for anyones liking, but take a look at this image to see what games, platforms or industry related goodies were the most popular.
You can click the header image for a high-resolution, larger version.
Last Updated: July 28, 2010