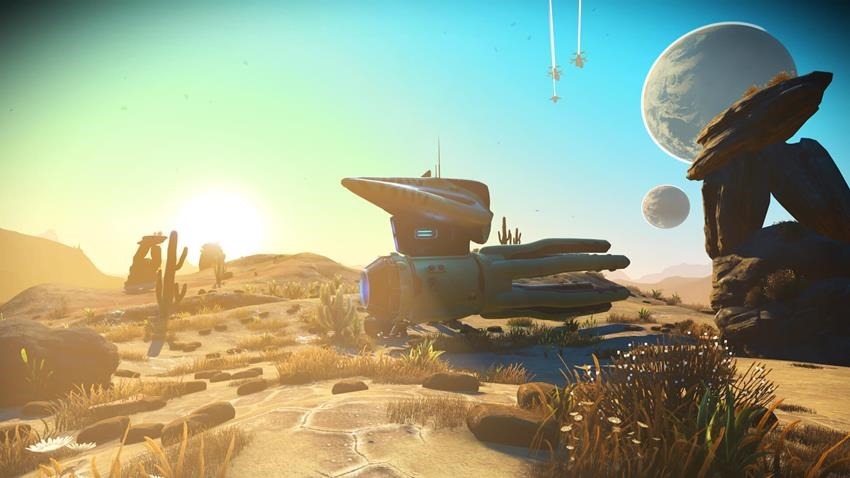 It's hard to think that it's been a full year since No Man's Sky first entered orbit, but it's likely been a long one for Hello Games. The adventurous space simulator of sorts launched to tepid reviews and negative customer satisfaction, sparking a rather toxic backlash from a spirited few and major disappointment from most others. No Man's Sky was empty – a hollowed out husk that showed promise around the edges but lacked that special something in the middle to tie it all together. A full rotation around the sun has given Hello Games time to rectify that, and it's finally feeling ready to play.
The crux of No Man's Sky's improvements lie in three critical updates, the third of which went online this weekend. it was arguably the biggest yet, injecting a narrative into the otherwise aimless exploration that Hello Games reckons will take you 30 or so hours to complete. And it's pretty great so far. One of the biggest problems with No Man's Sky was that its "create your own adventure" never had the lore to kind of back that up. There were no big secrets to uncover, no real back stories to the races you encountered. Atlas Rises changes that in fundamental ways.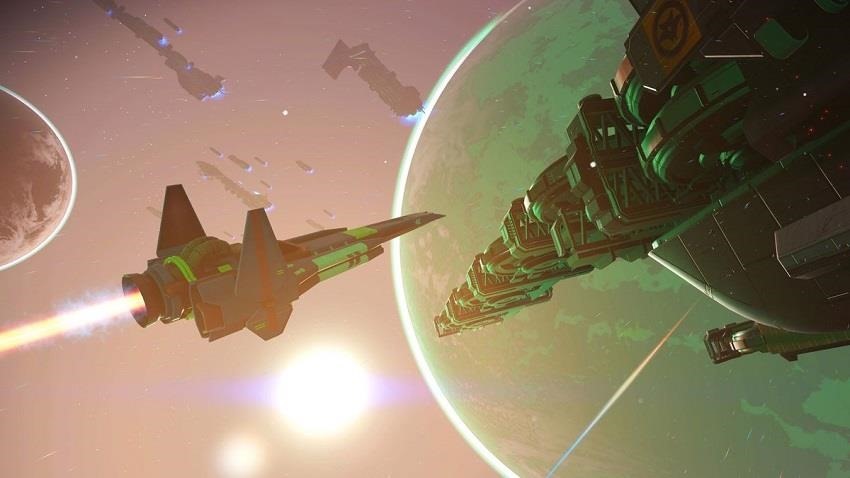 You're still tasked with following a trail of breadcrumbs across the galaxy, but No Man's Sky feels a lot more vocal now. I constantly got to read through conversations and radio transmissions, which held nuggets of history for all the places I was reaching and creatures I was encountering. It's still loosely held together to not impose on the random nature of your journey (everything is still generated by maths, of course), but it gave my exploration purpose and direction. Now instead of just hopping to the centre of the universe, there was someone (or something) waiting on the other side. A big enough kick in the thrusters to make the still tedious mining somewhat more enjoyable.
And that's something to really consider. No Man's Sky is still very much the same game, meaning its loops are still a little tired. That being said, many of the updates have really worked to make the process a little less arduous. Extended storages slots, the ability to hail your ship to you, a cleaner (but still incredibly convoluted) UI and more options for terrain traversal (you have ground vehicles now too) make getting around each planet more of a pleasure than a pain. Even if it's just to mine that plutonium or iron you need for the hundredth time.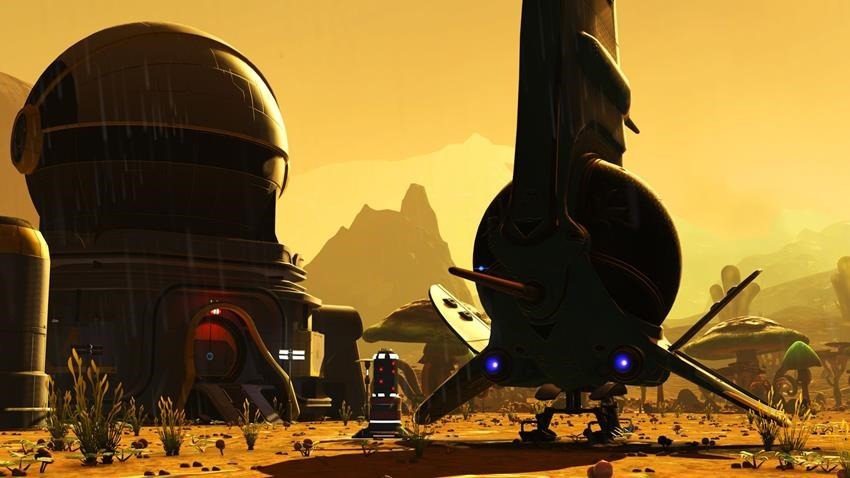 Flying has also been reworked in a way that makes No Man's Sky at least feel better for most of the time. The low orbital handling has been re-worked in such a way that I simply can't imagine going back to what it used to feel like, extending in delicate ways to the overall piloting of your ship. Hello Games have focused on making this accessible but also fun to interact with, but it's not a big enough overhaul to have you scrambling to re-learn everything. Flying is still simple enough to pick up and play, but it certainly feels like you have far more deft control now.
And in a way it sums up a lot of what No Man's Sky is now – a series of many changes that all play a part in making the whole a lot brighter. Seeing freighters jump out of warp as you approach a planet suddenly makes the emptiness of space that much more dynamic to explore, while aerial dogfights feel tighter and more exhilarating than tedious. There's even multiplayer too if that was something you felt was really lacking, even if it's interactions are barebones at best. No Man's Sky is overflowing with more directions to focus on, which only serves to round out its otherwise lacklustre core mechanics.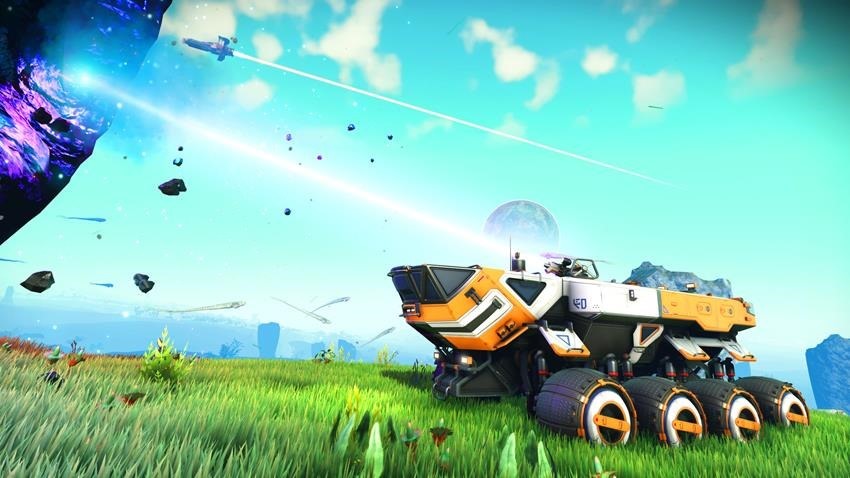 It's not without fault (there are still performance issues and some insanely irritating bugs), but it's a lot more than I was expecting a year on from one of the biggest disappointments in recent memory. No Man's Sky wasn't the game it was meant to be at launch, but it's finally feeling like something I want to constantly go back to. Better yet, it's something that you probably should give a try if you've been holding out for something closer to what you might have been expecting from the get go.
Last Updated: August 14, 2017