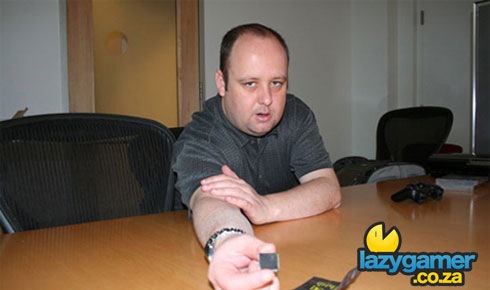 Speaking to VG247 at E3, Microsoft's Aaron Greenberg has questioned whether the market is really ready for consumer-level 3D.
Sony's doing their hardest to push 3D technology, incorporating native support for the feature in its TV's and the PS3. Microsoft, it seems, is keener to take a "wait and see" approach.
"The question is whether or not the consumer demand is there," said Greenberg, presumably between powdered doughnuts. "That's the unanswered question.

"We're not a consumer electronics company that's trying to sell 3D TVs, so we have the benefit of waiting until the market responds. We're going to take probably more of a pull than a push approach."
Although they didn't highlight any 3D gaming at E3, Greenberg asserts that the Xbox 360 is 3D ready.
"We're a fully 3D-capable console today. We support 3D games that are in the market today. If you look at things like Avatar and the new Batman game, and some of the titles that were announced in 3D [at E3] like Crysis 2, they're coming to Xbox 360."

"There's no confusion that anyone looking for a 3D gaming experience will find those same experiences on the Xbox."
I've "experienced" home 3D, played a few games in 3D, and came away unconvinced. It's neat technology for sure, but until the time comes where glasses are no longer necessary for 3D viewing, I can't see consumer demand extend far beyond the affluent early adopters. too many people have only recently joined the HD crowd to go replacing their equipment with rather expensive 3D TV's.
Source : VG247
Last Updated: June 23, 2010